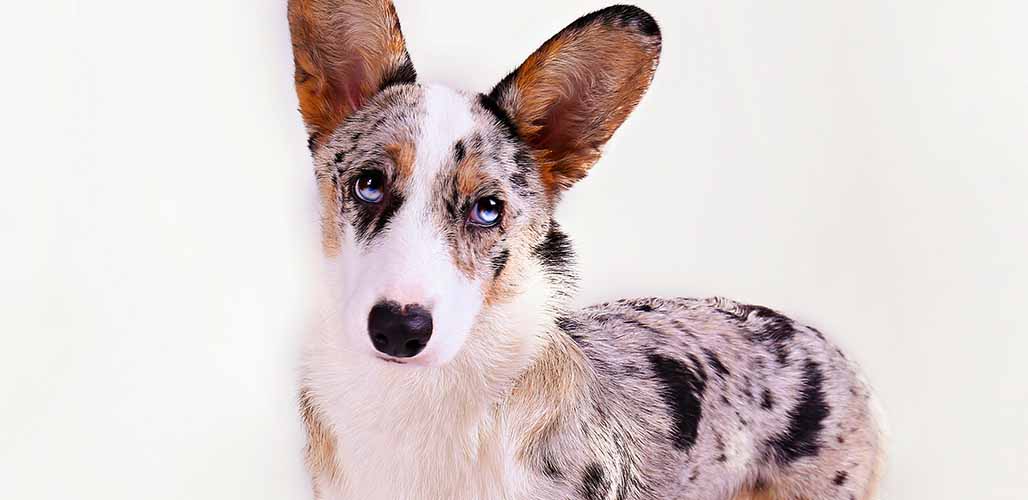 The merle Corgi has an irregular pattern caused by a dilution of certain pigments. Their coats are dappled in various colors including blue, sable, white, brindle and red. They often have white or tan patches on their face or chest. Only purebred Cardigan Welsh Corgis can have merle fur, this pattern doesn't appear on Pembroke Welsh Corgi dogs. Today we'll check out how to find, raise and care for a merle Corgi. We'll look at the genetics behind the cool colors, and how to avoid the health issues of vision and hearing loss that are linked to merle coats in dogs.
Contents
Merle is one of the many colors available on a Cardigan Welsh Corgi. Merle Corgis are popular, as their coats are unique and striking. However, Corgis that receive two copies of the merle gene can be prone to a number of serious health issues.
What is a Merle Corgi?
There are two purebred, AKC accepted Corgi breeds. These are the Pembroke Welsh Corgi and the Cardigan Welsh Corgi. Both, as their names suggest, originate in Wales. Although the two were freely interbred in their earliest histories, they became separate, distinct breeds towards the end of the 19th Century.
Merle is a coat pattern found in several dog breeds. But, it's only accepted on one of the two Corgi breeds – the Cardigan Welsh Corgi.
What Do Merle Corgis Look Like?
The Cardigan Welsh Corgi is a short, but quite heavy set breed. As adults, they will stand between 10.5 and 12.5 inches, but they can weigh anywhere between 25 and 38 lbs. They have a medium length, double coat. With triangular ears, a pointed muzzle and a long, bushy tail, these Corgis have quite a fox-like appearance.
Merle coloring can come in a variety of shades. The official accepted merle varieties for this Corgi breed are: blue merle, sable merle, white merle, brindle merle, and red merle. Merle coats have irregular patches of color over a lighter background. Many merle Corgis will also have white or tan fur too, or a mix of both shades, particularly around their face and chest. Often, merle dogs will have at least one blue eye, but in some, both eyes will be blue.
What Causes Merle Coloration?
All dog coat colors come from two basic pigments – eumelanin (black) and pheomelanin (red). Merle coloring is caused by a form of incomplete dilution on their eumelanin pigment. This will be over a normal colored background. The amount of diluted pigment will vary from one dog to the next. Some may have normal patches of pigment amongst the diluted coloring. Each one will be totally unique.
The genetics that control this coloring are found at the Merle locus (represented by the letter M). Here, the dominant gene (M) represents merle coloring, and the recessive gene (m) represents normal pigmentation. If a dog has one Merle gene (Mm), it will express dilute merle coloring, with random patches of diluted pigmentation.
Dogs with two merle genes are also known as homozygous merles, or double merle. They are usually almost entirely white, but may have a few regular merle patches. They will also usually have pale eyes and a pink nose. However, double merles are not desirable, as they are more likely to experience a number of serious health issues.
Merle Corgi Health Concerns
Studies have linked a number of health abnormalities to the merle and double merle genes, particularly problems related to vision and hearing. Deafness and hearing problems are a major issues in merle and double merle dogs.
There are a number of ocular issues that can impact merle and double merle dogs, including microphthalmia, iris changes, retinal dysplasia, and so on. Some of these problems can cause blindness over time, and some will cause blindness from birth.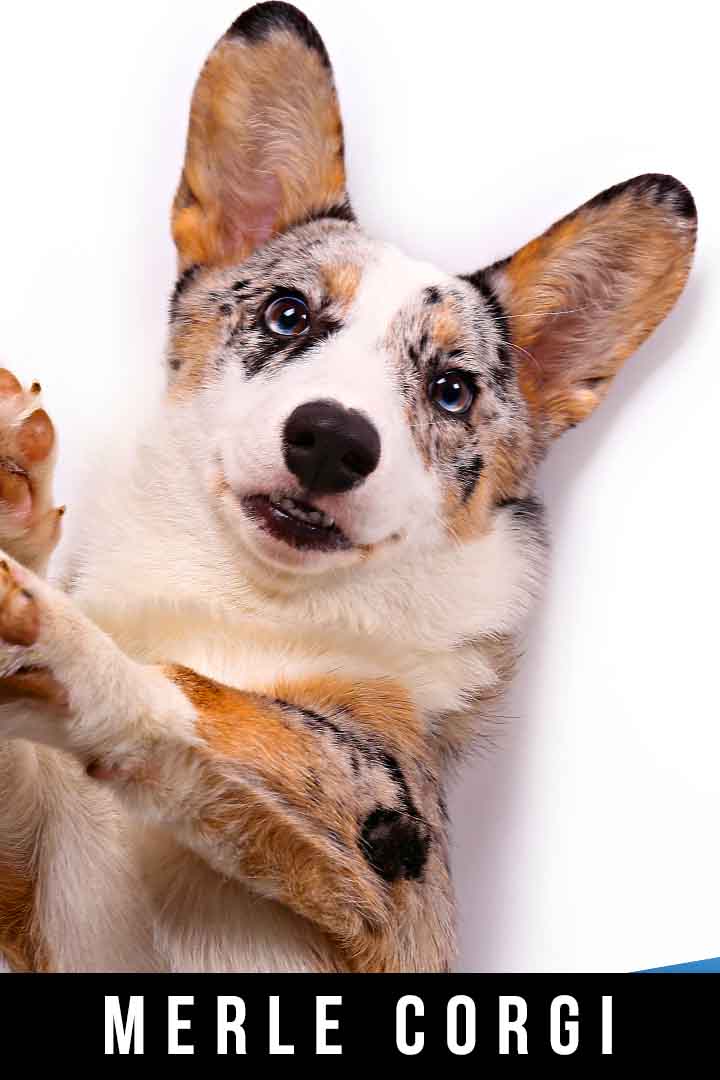 As well as the eye and ear related problems that merle and double merle dogs can be more prone to sunburn than other dogs. Sunburn is most common on the pink parts of their skin, including their nose. So, you must take extra care with a merle or double merle Corgi in hot weather and summer months.
Are Merle Corgis Purebred?
Merle coloration is officially accepted for Cardigan Welsh Corgis. So, it is possible to find a purebred merle Corgi. However, it's also still possible that you'll come across merle Corgi mixed breeds. If a breeder is trying to sell you a merle Pembroke Welsh Corgi, this is highly likely to be a mix, rather than a purebred dog.
Are Merle Corgis Rare?
Cardigan Welsh Corgis can come in several shades of merle. And, since this coloring is caused by a dominant gene, breeding merle puppies doesn't require two merle parents. In fact, breeding together two merle parents can lead to double merle puppies, who will be more likely to experience health issues.
This is the main reason why merle Corgis can be uncommon. Reputable breeders will do everything they can to avoid getting double merle puppies. Even though this means getting fewer merle puppies in their litters. On top of this, merle coloring is very popular, so merle puppies will usually sell fast. This can add to the rarity of merle puppies available for sale!
Can Pembroke Corgis Be Merle?
Merle is not an official color for the Pembroke Welsh Corgi. It is only accepted in Cardigan Welsh Corgis. So, if a breeder is selling merle Pembroke Corgis, it's likely they are a mix. This might not be a problem for you! But, make sure you know exactly what sort of mix you're purchasing, as the appearance, health, and temperament of mixed breeds can be unpredictable. Taking a closer look at the parents is the best way to learn how your puppy could turn out.
How Much Does a Merle Corgi Cost?
Merle is a very popular color for Cardigan Corgis. Puppy price depends on a huge number of factors, including the quality of the parent dogs, demand for the breed, and so on. Merle puppy price can also vary depending on the amount of dilution in their coat.
As a general rule, merle Corgi puppies will cost somewhere between $1500 and $3000, but some can cost as much as $5000. Since merle puppies can also be prone to health issues, you should consider the potential cost for care later in life, for instance if your dog begins to have hearing issues.
Finding a Merle Corgi Breeder
When searching for a merle Corgi breeder, you'll want to search for Cardigan Welsh Corgis. However, it's important to choose a breeder that prioritises health above all else. This involves not breeding double merles. Breeding two merle Corgis together can produce double merle puppies, who will have a much higher risk of serious, life-changing health issues.
The only way to avoid double merles is to breed a merle dog with a non-merle dog. The genes for non-merle coloring are recessive, so non-merles will not have the Merle gene. Puppies can be merle, but won't be double merle. This won't necessarily lead to litters full of merle Corgis, so these breeders may have long waiting lists for merle puppies based on their popularity.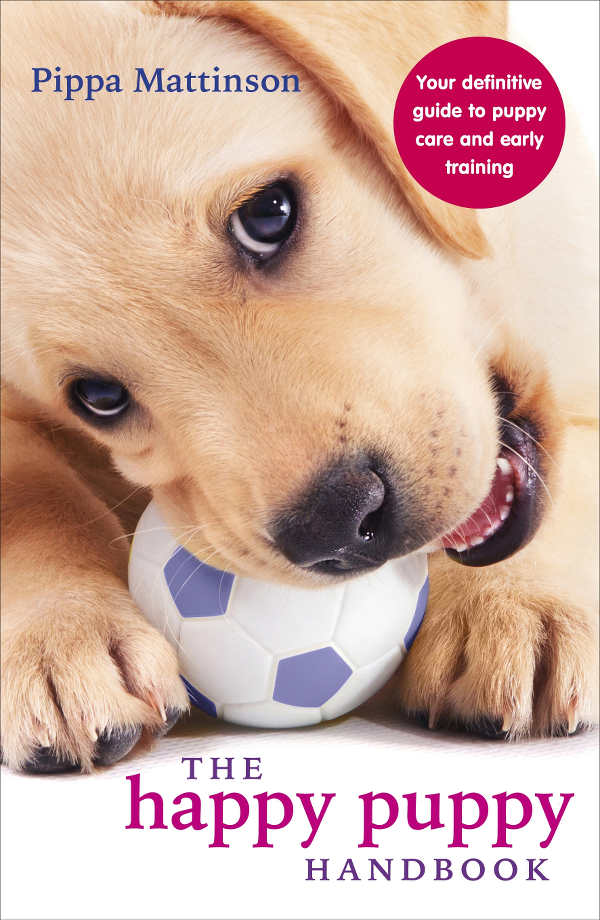 There's a lot more that goes into finding a good breeder. Reputable breeders will be happy to answer your questions, will ask you plenty in return, will let you see where their dogs are kept, will be giving their dogs and puppies the best lives possible, and will be willing to take puppies back if unforeseen circumstances deem it necessary. It's a lot of work finding a good breeder, but will be worth it in the long run!
Alternatives to Breeders
Reputable breeders will usually have long waiting lists for merle puppies, since it's such a popular color. This can also mean that merle puppies cost a lot more. An alternative to buying a puppy from a breeder is to check your local rescue centers.
Dogs from rescue centers are often cheaper than puppies from breeders. But, they may also be slightly older, and could have been given up for behavioral or health reasons. So, it's important to work closely with rescue center staff to ensure you're picking the right Corgi for you, and are able to give it the care it needs!
Is a Merle Corgi a Good Pet?
Merle Corgis have a unique and popular coat color. However this coloring can come at a price, which is most often an increased risk of auditory and ocular abnormalities. Despite this, merle Corgis remain popular, and this can mean they're hard to find. Many breeders will have waiting lists for this color, but you could be lucky enough to find one at a rescue center.
Do you have a merle Corgi? What's your favorite thing about this coloration? We'd love to hear your experiences with this unique dog in the comments!
Readers Also Liked
References and Resources