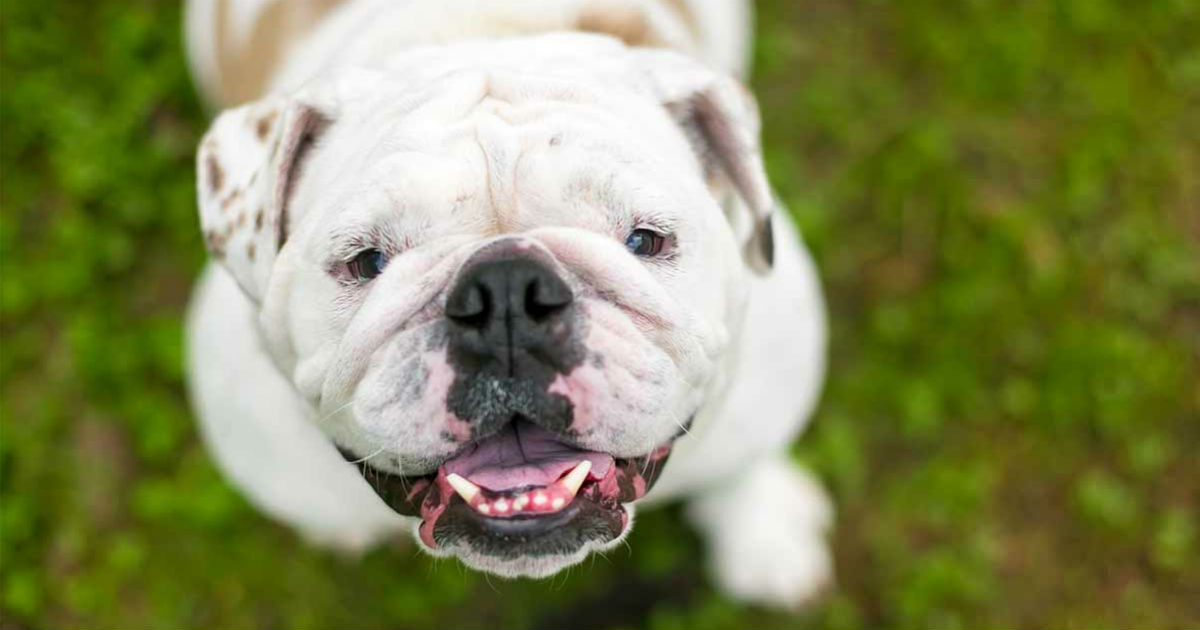 How Much Are English Bulldogs? And Why Is The Cost So High?
Why are some dog breeds more expensive than others?
In the case of the English bulldog, the high cost associated with this breed goes beyond the price of a puppy bought from a breeder.
Anyone considering an English bulldog should be aware of the significant costs that go into raising and caring for this dog, mostly because of the health problems common to this iconic breed.
We'll take a realistic look at all the expenses an English bulldog owner can expect to see—from the price of a puppy to the costs of both routine and specialized veterinary care.
Up first, how much are English bulldog puppies?
How Much Are English Bulldogs?
English bulldog puppies price ranges vary considerably, depending on where the puppy comes from. English bulldog puppies from small-scale breeders are likely to cost between $1,500 and $4,000. But the price of owning one is much more, due to their poor health and vet costs.
If you see an English bulldog puppy priced below $1,500, beware. This is an expensive dog to breed for a variety of reasons.
Cheap English bulldogs in pet stores or sold via online ads likely come from disreputable breeders or even large for-profit breeding operations known as puppy mills.
The price can vary depending on factors such as the breeder's reputation and geographic location, and if the puppy is show quality or pet quality.
Why Is the English Bulldog Price So High?
The purebred English bulldog price is high for several reasons. Let's look at the most important now.
The cost of breeding English bulldogs is substantial for breeders.
Why?
The head and body structure of the breed makes it difficult for most English bulldogs to mate and give birth naturally.
This means that a majority of English bulldogs are bred using artificial insemination and birthed via Caesarean section.
Your breeder will be incurring considerable veterinary expenses to produce just one litter of puppies.
Another significant expense for reputable breeders is genetic testing.
Because English bulldogs are prone to several serious inherited health problems, responsible breeders will health test their breeding stock for multiple health conditions.
There are recommended and optional genetic tests for inherited health conditions such as luxating patella, hip and elbow dysplasia, congenital heart disease, tracheal hypoplasia, congenital deafness, eye problems, and autoimmune thyroiditis.
Sadly, this long list of health problems associated with the English Bulldog means that potential owners need to think very carefully about whether they can afford to care for an English bulldog over the dog's lifetime.
Average Cost of English Bulldog Health Care
Just how expensive are English bulldogs? New owners should factor in the costs of both routine and specialized veterinary care.
The extremely flat muzzle and undershot jaw of the breed (a condition known as brachycephaly) means that even routine care such as dental work can be costlier than average.
Under the category of routine veterinary care, bulldog owners tend to pay more than owners of other breeds for health problems such as dental disease, skin infections, obesity and eye infections.
Other more serious health problems can involve veterinary surgery or urgent/critical care costing many thousands of dollars.
Problems that often require surgery include bone and joint disease such as hip and elbow dysplasia, deformities of the spine, urinary blockages due to bladder or kidney stones, and heart disease.
Respiratory distress, heat stroke and exercise-induced collapse caused by brachycephaly can require emergency treatment to save your dog's life.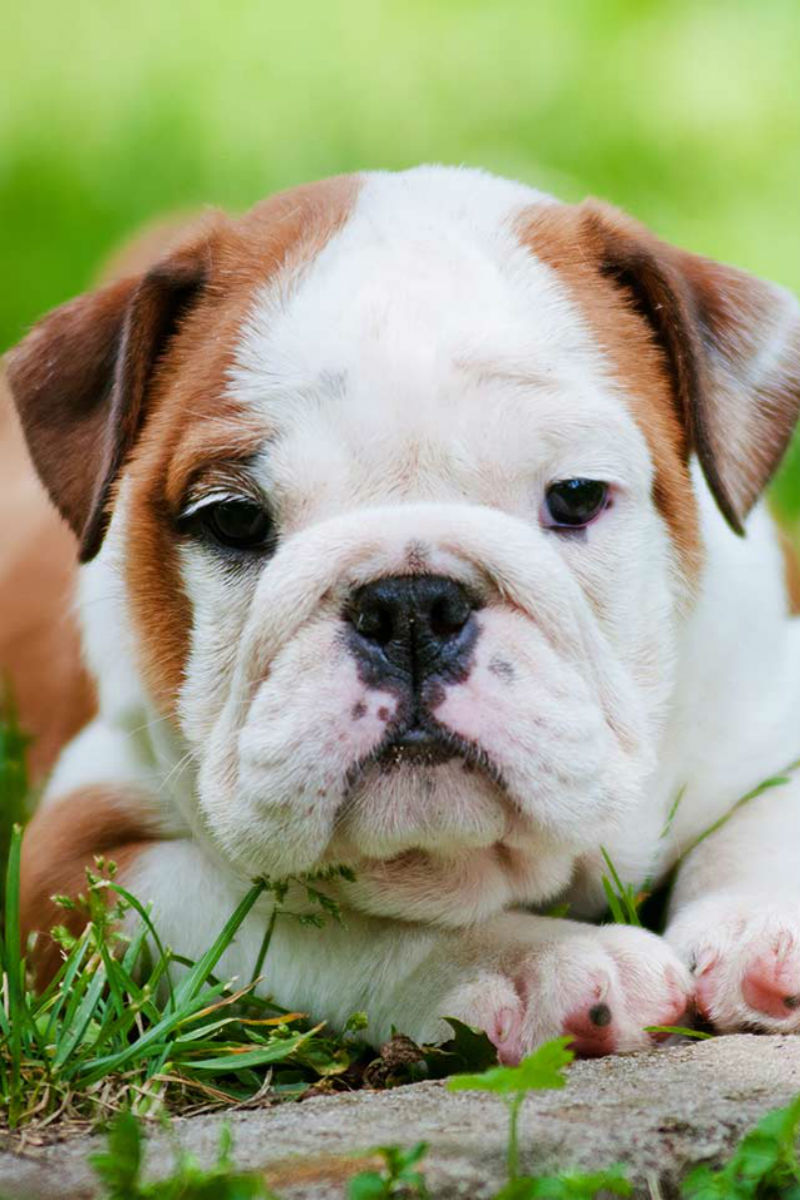 English Bulldog Insurance
With so many potential health problems associated with the breed, should English bulldog owners consider getting pet health insurance?
The most important thing to remember when shopping for pet health insurance is to read the fine print about what conditions the policy does and does not cover.
English bulldog owners should be especially careful when picking health insurance because the breed is prone to several inherited problems and is considered to be generally unhealthy by many experts.
A review of popular pet health insurance plans by Consumer Reports found that coverage for purebred dogs tends to cost more than for non-purebred dogs.
More importantly, they found that most of the policies exclude preexisting conditions, and some exclude (or charge more for) breed-specific conditions.
The cost of English bulldog health insurance can vary quite a bit, depending on the coverage you choose.
The price range for plans starts at around $60 per month and can go as high as $130 per month.
One more tip if you decide to purchase pet health insurance: Be aware that most plans require that you pay your vet bill up front and then they will reimburse you later.
How much are English Bulldogs to feed?
Besides the initial cost of your puppy, ongoing veterinary care and health insurance, you should also factor in other costs such as medications, grooming, boarding/pet sitting and dog food.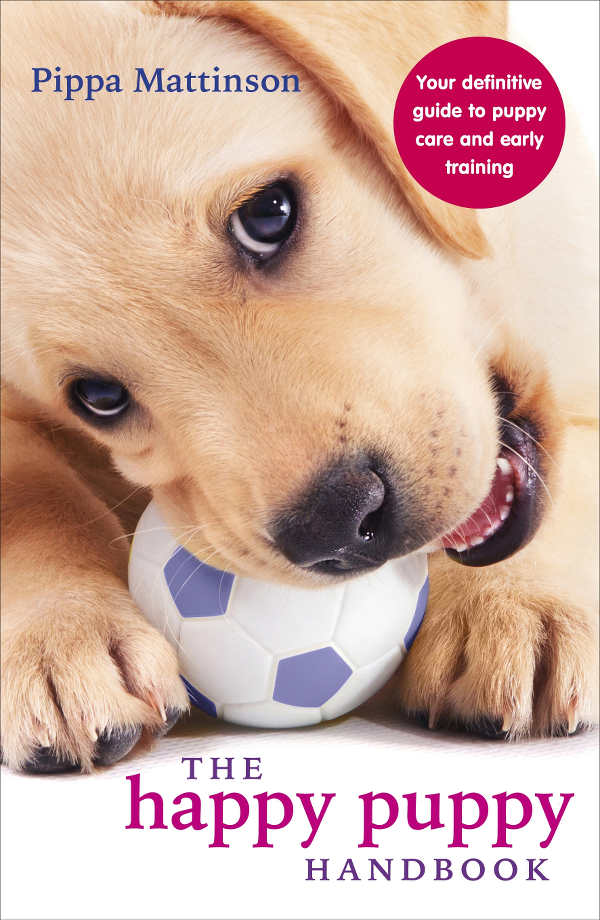 A chronic health condition may mean that your English bulldog will need to be on long-term prescription medications.
A dog with health problems such as brachycephalic syndrome may also need expert in-home or boarding care when you're away, which can be expensive.
What about pet food? Breathing and dental problems caused by the brachycephalic facial structure often require special food created for your dog's needs.
Your vet may recommend a dry food that is easy to pick up and chew, or a wet food that makes chewing and swallowing even easier.
A 30-pound bag of quality dry food created for English bulldogs can cost around $60.
While a breed-specific food may not be necessary, you may have to purchase food for other issues such as sensitive stomach or weight control.
How Much are English Bulldogs?
English Bulldogs are expensive. They cost a lot of buy and even more to keep. They incur expensive vet bills and need specialist food.
We hope this guide to the costs of acquiring and caring for an English bulldog will help you make an informed decision about whether the English bulldog is the right dog breed for you.
Remember that your dog will depend on you for a lifetime of care, so it's good to be prepared before you open your heart to any canine companion.
References and Further Reading:
Bulldog, Canine Health Information Center
English Bulldog, Prestige Animal Hospital
Wydooghe, E., Berghmans, E., Rijsselaere, T., et al., 2013, "International Breeder Inquiry into the Reproduction of the English Bulldog," Vlaams Diergeneeskundig Tijdschrift