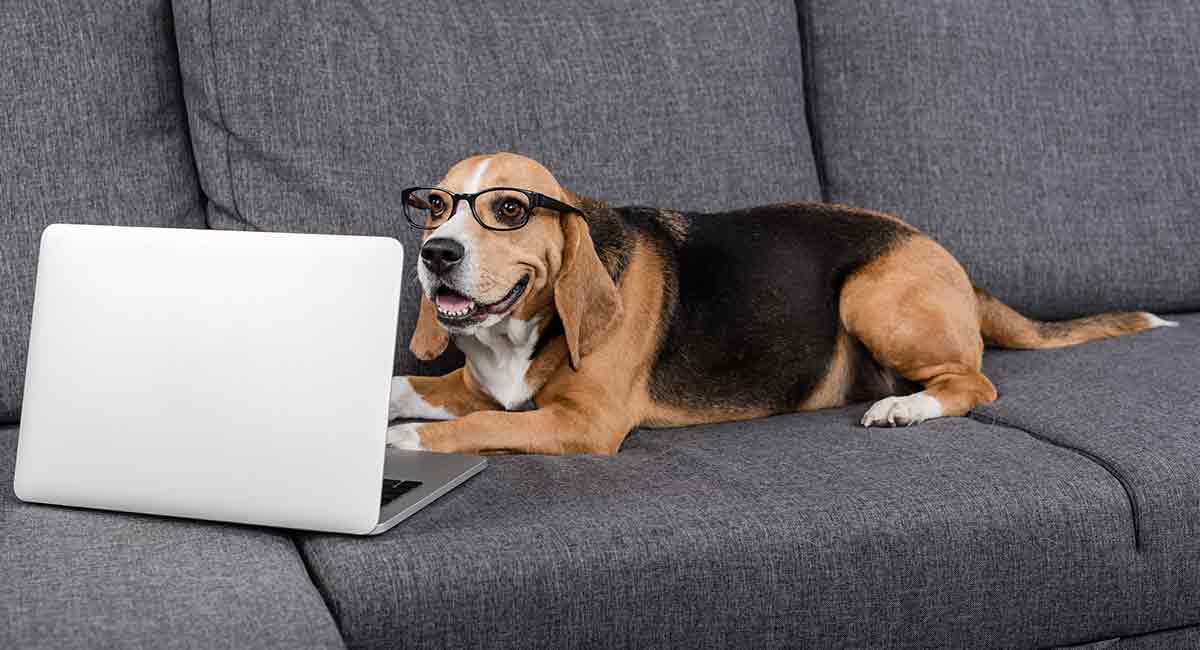 Do Beagles shed? If you invite a Beagle into your family, how much loose fur are you inviting with it?
Beagles make ideal family dogs because of their sweet nature. They're good with children and other pets. But grooming is necessary too.
Many dogs (and cats) shed. One of the biggest issues facing pet owners is the amount of unwanted hair found around their homes and on their clothes.
Dog shedding and the amount of fur loss is a major criteria that people use when deciding on a breed of dog due to allergies and cleanup.
Do Beagles Shed?
Although they have short coats, Beagles shed more than people realize.
It is normal for dogs to shed, but how much and how often depends on the breed, pregnancy status and general health of the animal.
Some dogs shed continuously all year round. Some shed seasonally. Others appear not to shed much at all.
History of Beagle Coats
Beagles were originally bred for hunting in the English countryside and had to adapt to the cold and wet weather.
Therefore, they have a two-layered coat known as a double coat.
The undercoat is soft and dense to keep them warm. The outer coat is coarse with tightly packed hair that is somewhat waterproof.
Beagles shed moderately all year round but more so during springtime.
But because of their short coat, shedding is not as noticeable as dogs with longer coats.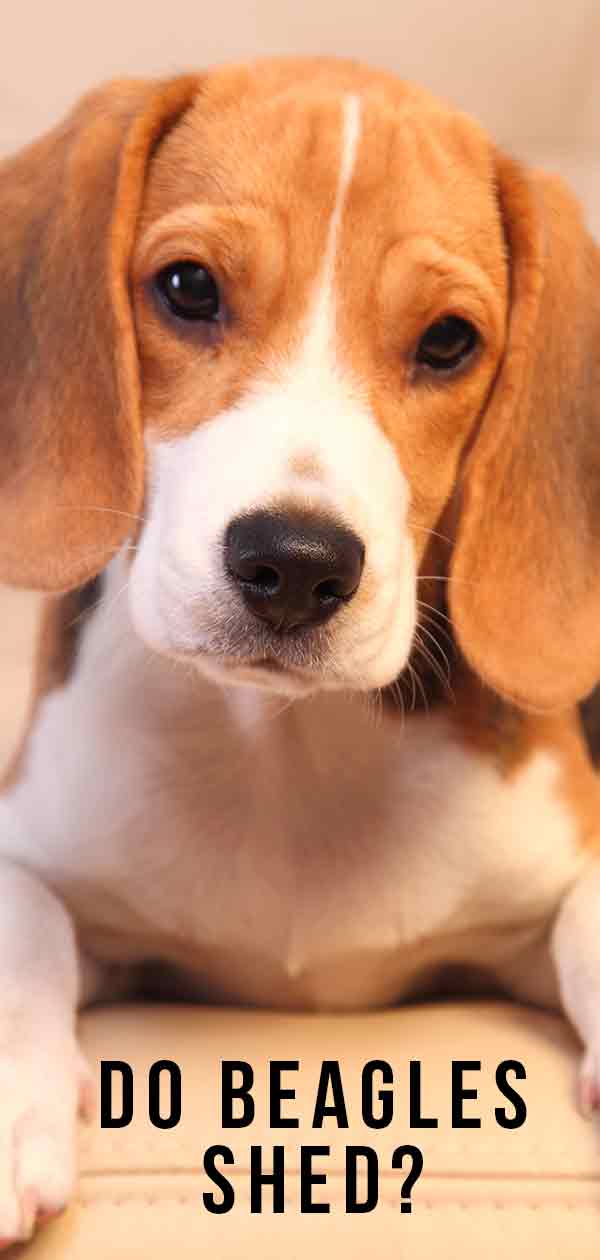 Why Do Dogs Shed?
It is essential to understand that all dogs go through a shedding cycle that cannot be prevented.
Dog fur enables them to regulate their body temperatures and protect their skin from elements such as the sun, heat and cold.
Shedding is a natural process whereby old or damaged fur falls out as new fur grows in its place.
This often occurs more heavily when the seasons change.
However, new fur does not push out the old fur.
Every single hair follicle on a dog's coat has its own life cycle.
Growth Stages When Beagles Shed
The different stages of growth are:
Anagen phase—new hair growth
Catagen phase—hair stops growing once it has reached the required length
Telogen phase—hair is resting and is neither growing or shedding
Exogen phase—hair falls out
Shedding occurs often as the coat moves rapidly from the growth stage to the falling-out stage.
This transition is what leaves dog owners frustrated.
Growth and hair loss is an ongoing cycle, and there is no actual starting point.
There are periods when the process slows down and periods when the process speeds up.
How much a dog sheds depends on the individual breed.
Dogs with hair instead of fur stay longer in the growing phase (anagen) while it either dies or is cut off during clipping.
When do Beagles shed?
The amount of daylight hours and temperature are two major factors that affect the thickness of a dog's coat.
A dog grows a thicker winter coat when temperatures drop and there is less daylight.
Once the weather becomes warmer and daylight hours are longer, the body starts to lose excess fur for summer.
However, sometimes with an indoor pooch, artificial light and controlled temperatures can confuse the coat.
This leaves dogs shedding continuously throughout the year.
How Much Do Beagles Shed?
Many believe that long-haired dogs shed more than those with shorter coats.
However, this is not always the case.
The Beagle is a moderate shedder. Despite having the appearance of a short, smooth coat, it is a double-coated breed.
However, the length of hair makes shedding less noticeable.
Although they shed lightly throughout the year, shedding is at it highest at the start of springtime.
Then it repeats during the fall when they lose their old hair in preparation for hot or cold weather.
Dealing with Beagles Shedding
There are several ways to manage your Beagle's shedding.
Grooming
Regular grooming should start when your Beagle is a puppy. (Additionally, take care of your dog's teeth, nails and ears.)
Because Beagles have dense coats, remove loose hairs with a quality bristle brush or a hound glove at least once a week.
This is one of the best ways to control your dog's shedding.
Brushing stimulates blood flow and distributes the natural oils in the skin to make the coat shine.
The dog may also enjoy the love of a massage.
When your Beagle is shedding his winter coat during springtime, brush him about three times a week.
How to groom your Beagle
If the weather is warm, brush your Beagle outside so the hairs are blown away. When grooming inside, keep him standing on a large towel.
Using a grooming mitt or a de-shedding tool allows you to pull out dead hairs. Otherwise it falls back into the coat and emits a bad smell.
By brushing your Beagle regularly, you will notice less hairs on your clothes and furniture.
Bathing
Bathing your Beagle every three weeks helps with the removal of dead hairs.
A good bath also excretes oils and dirt, and prevents dry skin.
Always use a quality dog shampoo that contains a neutral PH, preferably with ingredients such as oatmeal and aloe for healthy skin and fur.
Nutrition
Nutrition has a major effect on a dog's coat.
If your dog is malnourished, his hair will be brittle and weak. This makes it prone to fall out more.
Feeding your Beagle high-quality food boosts the health of his hair follicles and skin, so he does not shed so much hair.
Add an Omega 3 supplement to help keep the skin and coat healthy. These can easily be found in pet stores.
Also, make sure your Beagle has access to fresh, clean water to help remove toxins and bacteria from his body.
If you notice lots of loose fur on your Beagle's coat, it is possibly due to a change in season.
However, other reasons for heavy shedding include skin issues, stress, allergies or health problems.
Parasites such as fleas or ticks are grounds to seek veterinary advice to determine whether it is a symptom of a disorder.
Managing Shedding in the Home
There is no doubt that dog hair makes a mess on your clothes and around the home.
By brushing your Beagle regularly, you can help minimize the amount of hair that embeds itself on your furniture and carpets.
Having a vacuum cleaner with powerful suction and appropriate attachments is essential for picking up dog hair in hard-to-reach areas.
You may also consider a hand-held vacuum, designed specifically for picking up pet hair.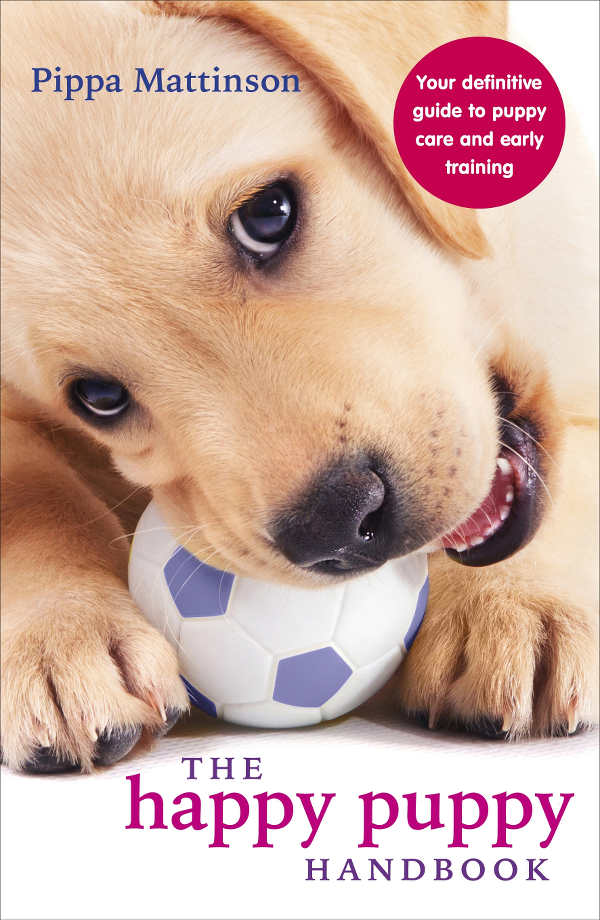 You should vacuum several times a week and focus on areas where your Beagle spends much of his time.
Use removable covers on your couch. When they become too hairy, you can take them off to wash.
Lint rollers are a handy device for rolling over your clothes or furniture.
The sticky tape picks up all the unwanted hairs from your beloved Beagle.
Do Beagles Shed Too Much?
Although Beagles are family dogs, daily maintenance is a priority.
They shed moderately all year round—more heavily at the start of springtime and autumn when they lose their winter or summer coats.
Therefore, the amount of unwanted hair scattered around the home and on your clothes may be a problem.
This may be a deal-breaker for those with allergies.
You can minimize shedding by brushing your Beagle often to remove loose, dead hairs.
Regular bathing and feeding your dog a well-balanced diet ensures healthy skin and coat.
You may have to vacuum more times than you would like and use removable covers on your couch.
However, the happiness a Beagle brings to your life is hopefully worth it.
References and Further Reading:
Allen, B.A., 1998, "Dietary Supplement for Preventing Or Reducing Shedding By Animals," Stabar Enterprises Inc.
Thomsett, L.R., 1966, "Allergic and Endocrine Dermatoses in the Dog and Cat—III Endocrine Disorders and Hair Loss in the Dog," Royal Veterinary College, Vol. 7, pgs. 777-780
Vredegoor, D.W., et al., 2012, "Can F 1 Levels in Hair and Homes of Different Dog Breeds: Lack of Evidence to Describe Any Dog Breed as Hypoallergenic," Journal of Allergy and Clinical Immunology Vol. 130, Issue 4, pgs. 904-909