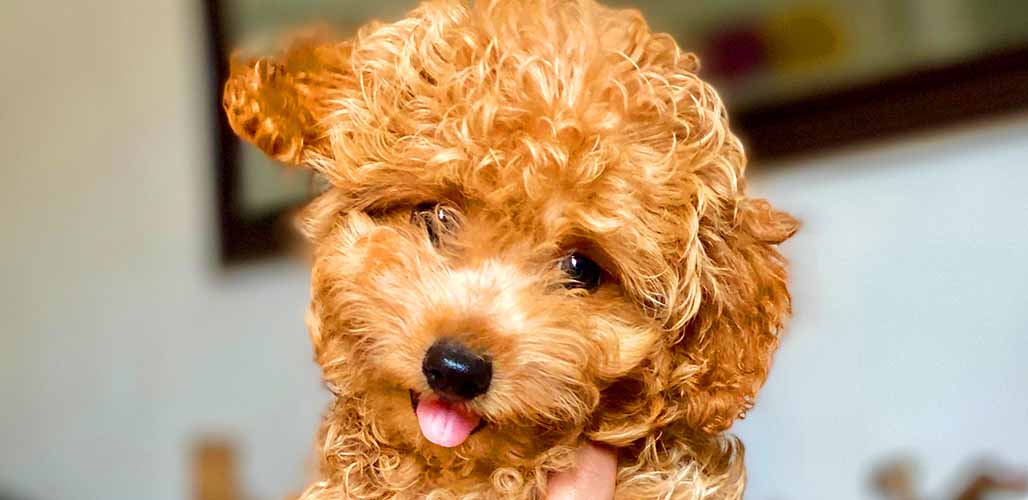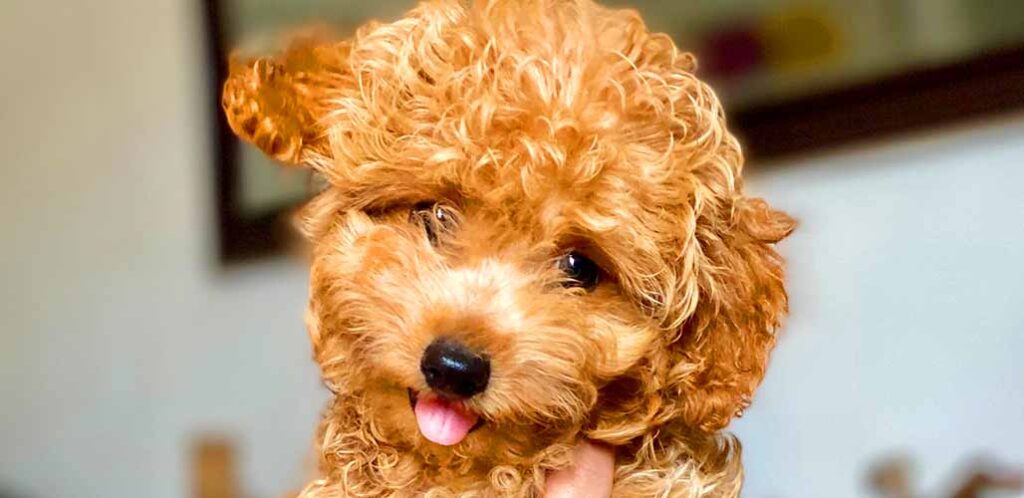 I have a real soft spot for Toy Poodles. All the ones I've met have had a plucky personality and twinkle in their eye which made them completely irresistible. But I've never actually owned one. So I've been wondering, are Toy Poodles good pets to actually own and live with full time? According to veterinarians, health statistics, behaviorists and owner surveys, these little dogs have some notable pros, and cons. They can be long lived and entertaining little friends, but also prone to some unwanted behaviors that are frustrating to manage. So here's my complete compilation of all the good and bad things about Toy Poodles as pets, and some suggestions about what kinds of people they are best suited to.
Contents
9 great things about Toy Poodles
Here are some Toy Poodle's qualities which make them brilliant pets:
Devoted
Fun
Long-lived
Don't take up much space
Non-shedding
Low doggy smell
No drool
Easy to train
Low chase instinct
Devoted
Toy Poodles were developed in the 1920s as a scaled-down companion variety of the already-popular Standard and Miniature Poodles (which both started out as working dogs). Since it was always their destiny to be lap dogs, breeders looked for sires and dams with loyal and affectionate personalities, and who most sought out and enjoyed human company. Today, modern Toy Poodles are still famous for how closely they bond to their human family.
Fun
They may be tiny, but these dogs are renowned for their big attitude and outsized reserves of energy. They're amusing to be around, fun to play with, and even suitable for getting involved with several dog sport communities, such as agility and canine freestyle.
Long-lived
For lots of people, long life expectancy is a big draw for a dog breed. Our pets enhance our lives so greatly that we naturally want to enjoy as much time with them as possible. And Toy Poodles are almost unrivaled in terms of longevity. The average lifetime of these little guys is 14 to 15 years. And the oldest individuals even reach their twenties. To put that into context, the average life expectancy for the canine population as a whole is 11-12 years.
Don't take up much space
Well, this seems a bit obvious. But toy dogs only need small beds. And you'll need smaller reserves of food in the cupboards. When it comes to preventative medicines for fleas and worms, you'll spend less on these too. Even their poops are easier to handle! All this makes them good candidates for people in small homes, apartments, and cities.
Non-shedding
Lots of Poodle lovers come for the non-shedding coat, and stay for the personality. Their curly hair grows continuously, but falls out very little. This means no dog hair on your sofa or rug, and less dusting or hoovering to keep it at bay. It does not mean that they are hypoallergenic though. Unfortunately, this is a myth which has been thoroughly debunked.
Low doggy odor
There's no denying that some dogs smell… punchier than others. But a healthy Toy Poodle's natural fragrance is pretty inoffensive – partly due to their coat, and partly thanks to their size.
No drool
Still more good news – this micro breed doesn't normally drool either. So if you're no fan of slobber, you'll have nothing to fear here.
Easy to train
Toy Poodles have come a long way from the working roots of their Standard and Miniature sized ancestors. But, they have retained the ability to learn new cues quickly, and remember them accurately in a variety of settings. They are also naturally easily motivated to take part in training. So, establishing basic obedience using games and rewards should be a breeze.
Low chase instinct
There are lots of ways dogs can embarrass us, and one of the most notorious is by rushing off to chase the wildlife during a walk. It can be dangerous too, if the pursuit leads them across roads, or takes them so far away they can't find their way back to us. Luckily, Toy Poodles are one breed with a low natural chase drive.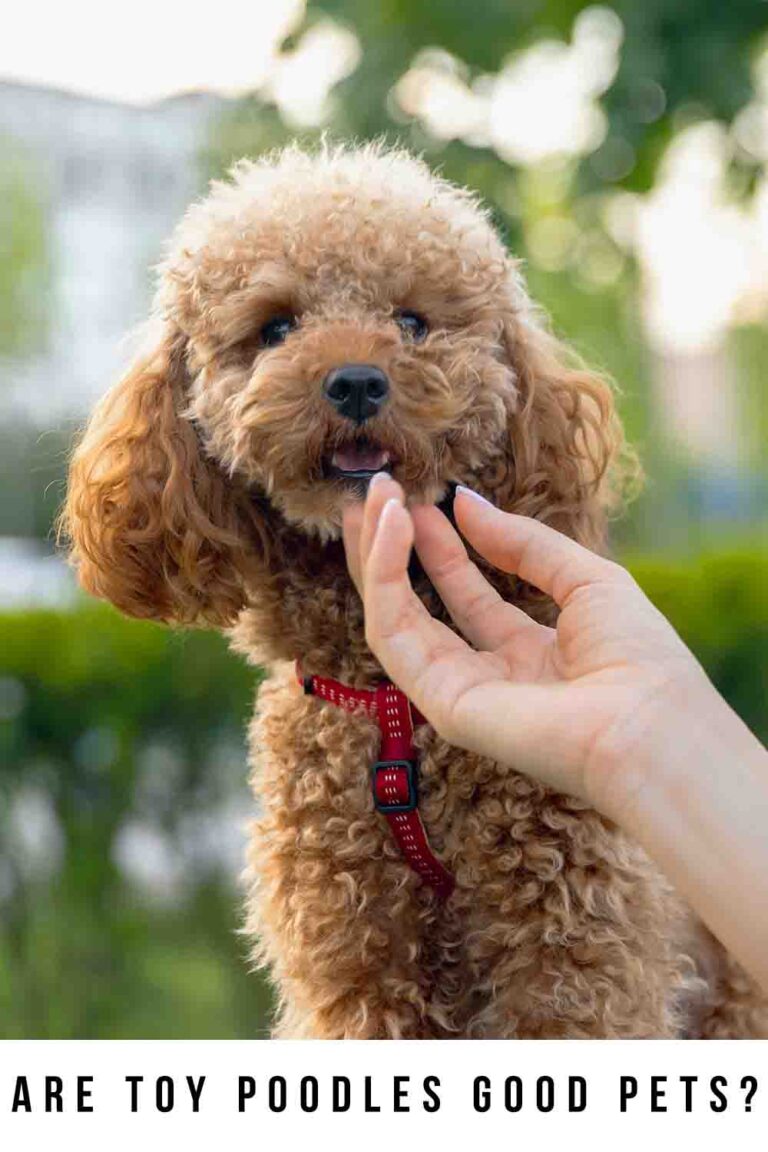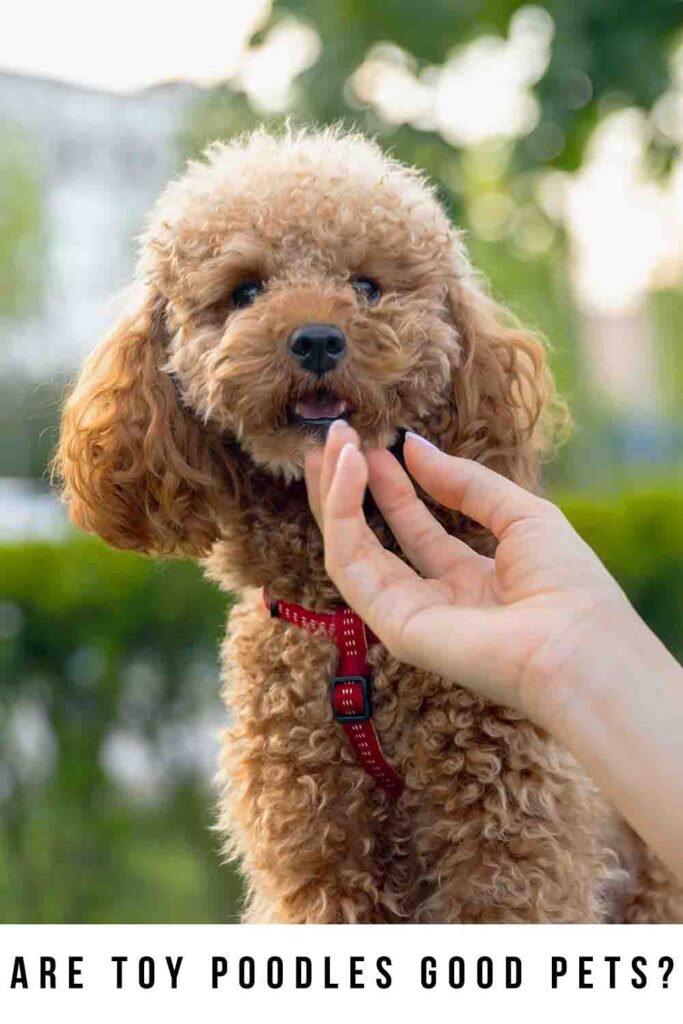 10 drawbacks of a Toy Poodle
Right, we've seen the good stuff. What about the downside of owning one of these dinky pooches?
Stranger directed fear and aggression
Owner directed fear and aggression
Dog rivalry
Non-social fears
Separation anxiety
Attention seeking
Noisy
Tiny bladders
Fragile size
Health problems
Stranger directed aggression
In owner surveys, Toy Poodles score more highly than average for fearful or aggressive behavior in response to unfamiliar people. It's not clear if this is an intrinsic genetic quality, a result of too many people failing to socialize their puppies properly, or a combination of both.
Owner directed aggression
Surprisingly, since it seems to contradict what I said earlier about them being devoted and loyal, this breed also scores highly for owner-directed aggression. Researchers have speculated about a couple of possible reasons for this. One is that owners of toy dogs generally might underestimate (or be unaware of) the need to get their dog used to being handled in a methodical way, using rewards to build up a positive association with it. So, they have difficulty grooming them or clipping their nails as adults. Another possible explanation is that aggressive behavior from a Toy Poodle simply doesn't present the same threat level as aggressive behavior from, say, a Rottweiler. So, owners are more likely to ignore or tolerate it, rather than address it.
Dog rivalry
Toy Poodles also show higher than average levels of dog rivalry – that is, aggressive behaviors directed at familiar dogs in their own household.
Non-social fears
Next up, owners of this breed are more likely than average to report that their dog is scared of things like fireworks, thunder, sirens, alarms, vehicles, and other non-social triggers.
Separation anxiety
Toy Poodles were bred to provide company for people. In fact they are so strongly motivated to be near us that they often have difficulty being left alone. When dogs struggle to cope being left alone, this is known as separation anxiety. Signs include destructive chewing or digging when left alone, barking or crying, toileting indoors, and pacing or other restless behaviors. It's important to acknowledge that this reaction stems from a dependency on us that we specifically created in them. So there's no point resenting it now, or trying to undo it overnight.
Attention seeking
Finally(!) in our list of Toy Poodle neuroses, they are more likely than the average pooch to use attention seeking behaviors and try to monopolize our attention. Again, this is something we tend to think of as a problem behavior, but it only exists in them because it's something we thought desirable and deliberately bred into them in the past.
Noisy
Another common behavior of this breed according to behavior studies is persistent barking. There can be one or several reasons for this. All Poodle types have naturally high watchdog instincts, and tend to bark at the arrival whenever people approach their home. Toys might also bark due to separation issues. And all dogs can learn a habit of persistent barking if we accidentally reinforce it.
Tiny bladders
Now some physical considerations to keep in mind. Firstly, Toy Poodles have proportionately tiny bladders. This means they can take longer than most breeds to potty train, and the time they can last between toilet breaks might always be on the short side. Add to that the possibility of separation anxiety, and it's unsurprising then that their owners are more likely than most to report incidents of them urinating indoors when left alone. So you might need to prepare for puppy pads or a turf box being a permanent fixture in your home.
Fragile size
Toy Poodles' size makes them cute, but it also makes them delicate, and vulnerable to traumatic injuries such as broken bones. You'll need to be careful that your pup doesn't try to jump from high furniture, or get accidentally sat on whilst napping under a blanket on the sofa.
Health problems
All pedigree dogs have some increased risks of genetic disease, and Toy Poodles are no exception. Specifically, health statistics held by the Orthopedic Foundation for Animals reveal that they are prone to:
hip dysplasia
elbow dysplasia
patella luxation (loose kneecaps)
dental disorders
and the skin disease sebaceous adenitis.
What kind of home is best?
So, all these considerations taken into account, what kinds of people are most likely to agree that a Toy Poodle is a good pet? Well, of course there's no hard and fast answer to this, but I think there are some factors which increase the likelihood of being happy with this choice of dog.
Your household has one or more adults in it. Specifically, adults who are free and enthusiastic about engaging with your Toy Poodle for several hours a day between them. For example people who work from home on a flexible schedule, or retired people.
You're interested in ongoing training games. These clever energetic dogs benefit from purposeful physical and mental simulation – such as learning agility.
They'll be your only dog. There'll be no dog rivalry if there's no other dog to rival.
Previous dog owning experience. Your first dog is a steep learning curve, and there's a lot to think about in the first few months of raising a calm confident Toy Poodle. It probably helps if you've already got at least some first hand experience of what to expect.
Time and willingness to maintain their coat, or pay someone else to do it.
You're prepared for the cost. Researchers have found that the single biggest barrier to being happy with your dog is not being prepared for how much they cost.
Are Toy Poodles good pets – summary
Like all dog breeds Toy Poodles can be awesome pets for the right people. Lots of owners who find their perfect canine chemistry with this breed remain loyal to them for the rest of their lives. They need lots of interaction with their human family, and lots of patience to accommodate the thing they just can't help (like their need for company, and their tiny bladder capacity!)
If you're thinking of getting a Toy Poodle, we'd love to hear why they appeal to you in the comments box down below.
More Toy Poodle resources
References