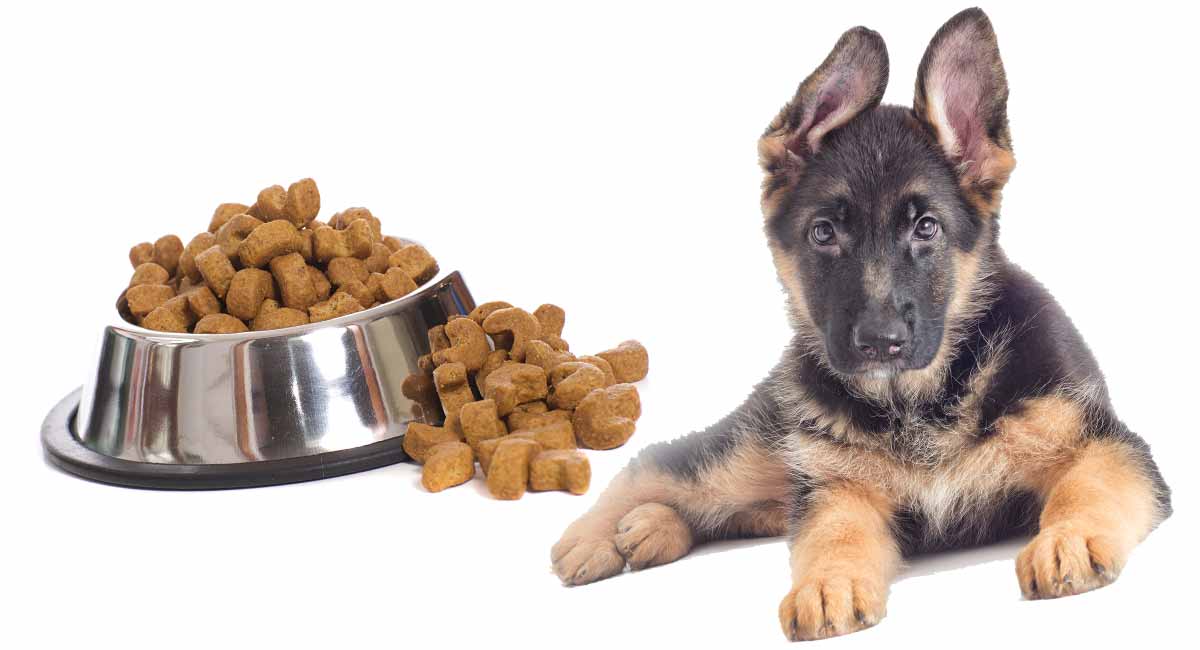 German Shepherd puppies should be fed a diet designed for large breeds or specifically for young German Shepherds. They need a food that is high in fat and protein, but doesn't have too many fillers padding it out. This will help to avoid health problems caused by overly-rapid bone growth. It's also a good idea to spread out their meals as much as you can, and even to use a proportion of their daily diet to support your training and bonding goals.
Contents
The German Shepherd puppy is a popular addition to many households. Sometimes called the Alsatian puppy, the German Shepherd was initially developed for herding and now commonly used as a working dog or pet. This is your guide to providing all the nutrients your new puppy needs. Remember, as your dog approaches 80-90% of its estimated adult size, around one year of age, they should be moved to a diet for adult dogs.
When Your Puppy Comes Home
Although they look pretty sturdy at eight weeks old, German Shepherd puppies are vulnerable to tummy upsets when they arrive at a new home. To help them settle in stick with the food their breeder was giving them for the first two weeks minimum. You can then gradually swap over by increasing proportions over the course of a couple of days.
However, if they are doing well on their original food, considering sticking with it for longer. Especially if it's one that has an equivalent adult formulation.
How Much Should I Feed My German Shepherd Puppy?
To begin with follow the guidelines provided by the breeder, the feed manufacturer or by your veterinarian. This will vary depending on how calorie dense the food is and how it is formulated.
Your puppy should be fed four times a day up to the age of four months. After this age, two larger meals at regular times will be sufficient. However, the more often you feed your pup the stronger your bond will grow.
I always put a proportion of my puppy's daily food for training use too. Simple sits and recalls, puppy tricks, they all make a big difference to how your dog behaves towards you and feels about you as they grow.
What to Feed A German Shepherd Puppy
You will find there are a lot of different opinions about what kind of food is best. But honestly, as long as they provide all the nutrients your pup needs in the right proportions, it's fine to go with the option that works best for you. Kibble and wet food are the most popular, but you do also have the option of raw or homemade meals.
Puppy Kibble
Great quality, high meat content kibble is my go-to for feeding larger puppy breeds. Not only does it have all the nutrients they need, it's easy to store, doesn't smell as strong and is very handy as training treats. At the beginning of the day I measure out their daily food amount, then separate it into little pots. Some as meals, and the remainder to use throughout the day to reward good behavior or get off on the right foot with positive reinforcement.
There are many good quality kibble diets, but they aren't always the best choice. The FDA recently issued a notice alerting dog owners to a potential increased risk of a serious heart condition. This is called canine dilated cardiomyopathy (DCM).
The risk is in dogs eating foods that include peas, lentils, or potatoes instead of grains. Some of these cases of DCM were in German Shepherds. The underlying cause of these cases is not clear, but the FDA note suggests that caution should be used in selecting foods with these ingredients for German Shepherds and other large dogs.
Canned Dog Food
For picky eaters canned food can be more appealing. It smells stronger, and debatably tastes nicer. But you're not likely to meet a German Shepherd puppy that doesn't love their dinner.
Raw (BARF)
BARF stands for 'biologically appropriate raw foods'. These diets do not include cooked or otherwise processed foods. There is some evidence that German Shepherds fed a raw (BARF) diet may have a reduced risk of hip dysplasia.
However, it may be more difficult to regulate a BARF diet to ensure a slow and steady growth rate in young puppies. If you find this option intriguing, you can check out our article on feeding your dog a raw diet.
Homemade Diets
Research has shown that in the past, poorly balanced homemade diets have been harmful to German Shepherd puppies. There is now abundant information available to anyone who is willing and able to produce a safe and balanced diet. Also, diet "bases" can be purchased to add to homemade diets, This should help to provide all the important nutrients that your puppy needs.
However, modern cases studies have shown that well-meaning owners may still over-feed or create an unbalanced diet.
Many people can fall for the idea about some particular element of the food that: "if some is good, more is better!" Reports have shown that serious disorders can result from feeding a diet too rich and calcium or phosphorus. So, this is an area where you really can have too much of a good thing.
As with commercial foods, homemade diets must be properly formulated for a large breed dog. Do not deviate from recommended recipes as provided by a veterinarian. If possible, preferably a vet with a board certification in veterinary nutrition.
Recipes published in popular magazine and websites may not be nutritionally complete or suitable for a large breed puppy.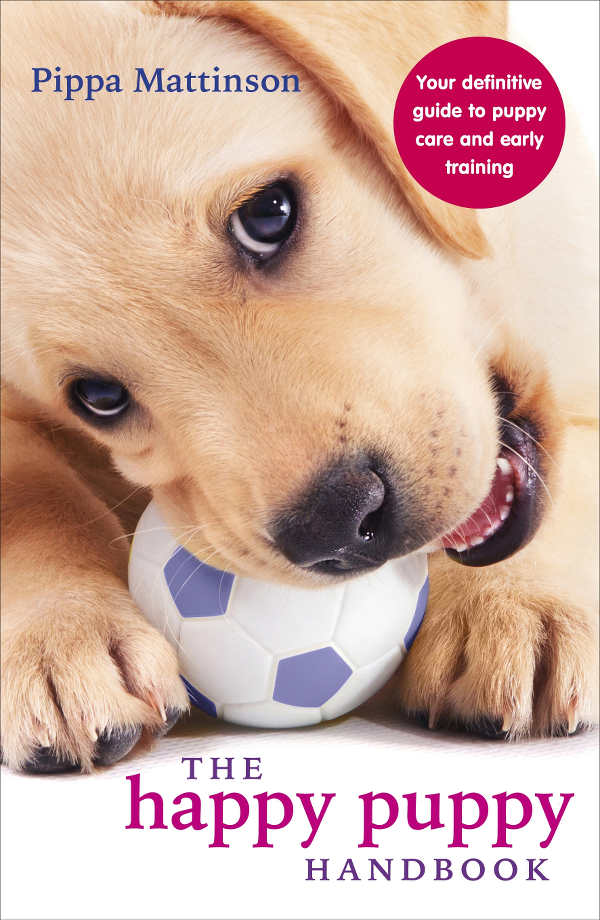 Is My Puppy the Right Weight?
You can also refer to German Shepherd puppy growth charts to see if you puppy is gaining weight and within the normal range. However, keep in mind that some dogs will be unusually small or large but still be perfectly healthy.
Do not try to maximize growth rates as this can lead to health problems later. Ensure that you are familiar with how to assess the body condition of your puppy. The ribs and spine should be easy to feel but not simple to see.
My Puppy Is Still Hungry
If your puppy seems excessively hungry provide more frequent but smaller meals. Young puppies cannot tolerate going without food for extended periods. With older puppies you may wish to experiment with foods that help them feel more full, and provide low calories treats.
Keeping a health puppy active and occupied will help prevent them from becoming overly focused on anticipating their next meal.