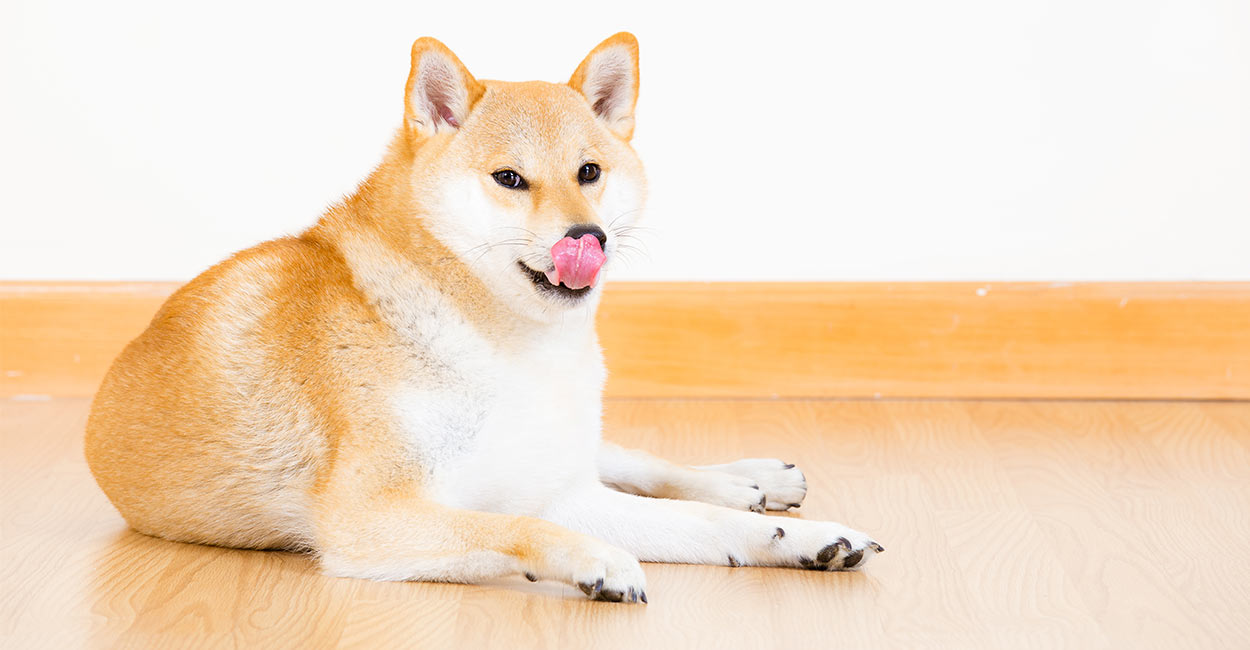 Help! My Dog Ate Chapstick! What Should I Do?
That sinking feeling when you realise your chapstick is missing and your pup is licking her lips isn't pleasant. A dog that ate a chapstick can pass it through their system just fine, but there is the potential for health problems depending on the ingredients and whether they ate the wrapper too.
Contents
Chapstick and dogs do not go together – or at least they are not supposed to! Where we look at a tube of pricey and delicate chapstick and think "let me put some on to moisturize my lips," the family canine often seems to regard that same slim tube as a tasty snack to be sampled.
Is chapstick toxic to dogs?
To ease your mind, the short answer to the question "Is chapstick toxic for dogs" is "not usually." But as with all things canine, there can be other complicating factors.
If you can say with confidence that my dog ate chapstick contents only, the next step is to look at a few factors. This include the amount she ate versus her size and body weight, the chapstick ingredients list, and how she is responding post-chapstick snack.
You should also ALWAYS call your veterinarian just to be sure there is nothing to worry about, and definitely bring your dog to the vet if you are concerned. However, if your dog ate both the chapstick contents and the container/packaging, this can be more serious.
This is because the plastic and/or cardboard is foreign matter that can cause obstructions or punctures. In this case, it is the wise choice to call your veterinarian immediately and follow their guidance for how to help make sure your dog is safe.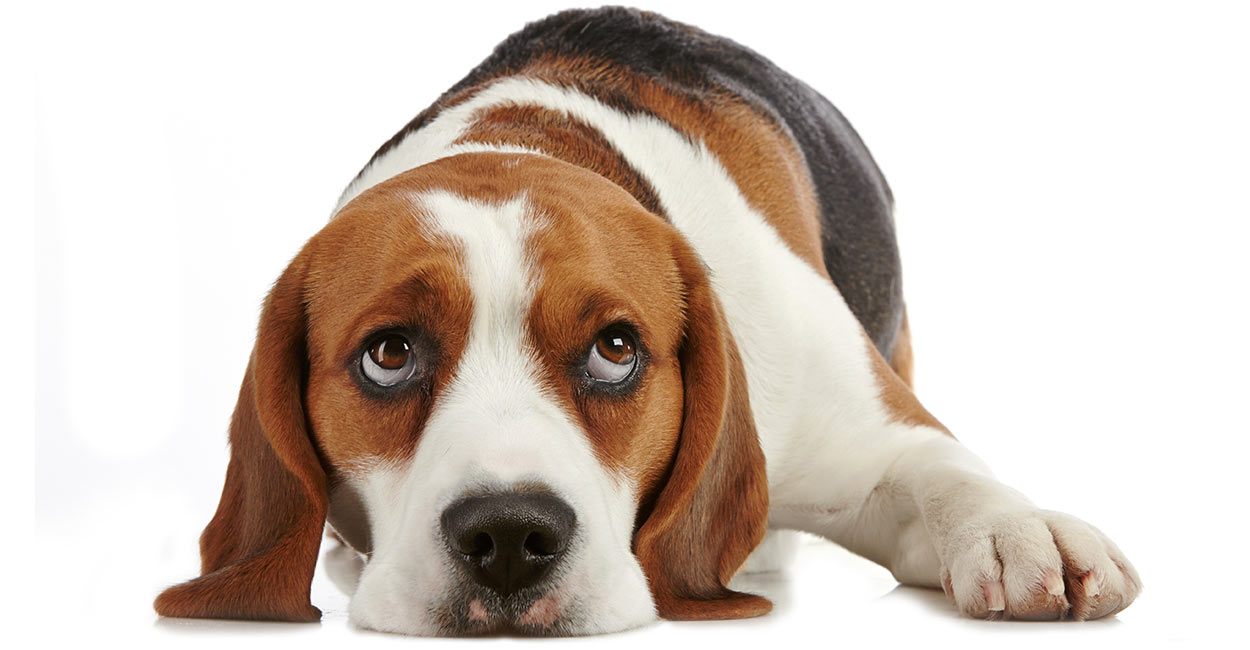 My dog ate chapstick that is organic or natural
Even the simplest organic or natural chapstick recipes typically contain at least these four basic ingredients: a wax base, an oil, a flavor and a color. But just because your chapstick has a short, simple, easy-to-pronounce and recognizable ingredients list doesn't necessarily mean there is no cause to worry if your dog eats it!
Say, for instance, you know your dog has an allergy to peanuts.
Now, let's say you unwittingly purchased a "natural" chapstick that was made using natural peanut oil for its oil component. And one day there it was, sitting on the table where you left it, well within reach of a certain eager chowhound.
If your dog did eat that particular brand of chapstick, there would be a real potential for her to quickly develop a serious and possibly life threatening allergic reaction. Even if "peanut oil" is considered a natural oil in the lexicon of cosmetics manufacturers and even if many other canines and people don't have any reaction to peanut oil at all.
Regular vs Medicated Chapstick
Not all brands hold their products out to be natural or organic.
If the chapstick brand you use doesn't explicitly state this on the label, it is safe to assume it may contain some synthetic, chemical or even toxic ingredients.
To support this assumption, various ongoing toxicology studies performed on different cosmetic brands uncovered the presence of everything from lead and mercury to arsenic in cosmetic products.
If your chapstick specifically states it is medicated, it is wise to call your vet.
Be sure to note the type and amount of active ingredient included in the chapstick so you can tell your vet how much your dog ate.
Investigate Your Chapstick
Luckily, there is a way you can find out exactly what is in the chapstick brand you use now (for your own safety as well as your pup's).
For example, if you are questioning "is Eos chapstick bad for dogs?," you can now find out for sure.
Go to the Environmental Working Group (EWG) Skinn Deep Cosmetics Database website and type in the brand name and the name of the chapstick itself.
You can then click on your product and view lots of different information including the hazard level (low to high) and a detailed list of each ingredient with any known health concerns associated with that ingredient.
Hopefully you will never have to use this website because your dog ate chapstick, but if you do, now you know where to find it!
My dog ate chapstick that contained a sunscreen agent
The lips are actually one of the most sun-sensitive parts of the body, and some chapstick brands offer products to both moisturize lips and block the sun.
Zinc oxide and para-aminobenzoic acid (PABA) are both common sunscreen agents that can sometimes be included in chapstick with sunscreen.
Unfortunately, both ingredients can be toxic to humans as well as to dogs.
Reactions can range from an allergic response to an overdose, with the former being more common.
In either case, symptoms can range from vomiting to a skin rash, trouble breathing to coma.
So if your dog ate chapstick with sunscreen, it is best to call your vet or poison control center right away for guidance.
My dog ate chapstick that contained essential oils
Some natural chapstick products may use essential oils for fragrance or flavor.
Unfortunately, because essential oils are quite concentrated and many have their own associated health properties, ingestion in even very small quantities can be dangerous for dogs (whether licked or eaten).
Toxic reactions can include surface burns on lips, face or tongue, breathing or movement difficulties, drooling, vomiting, weakness.
It can also include tremors in muscles, and pawing or scratching at the areas of exposure.
If you see any of these symptoms, don't waste valuable time asking yourself "my dog ate chapstick what do i do."
Just put your dog in the car and head to the vet or the nearest animal ER right away!
My dog ate chapstick that contained xylitol
Xylitol, a common artificial sweetener found in many "sugar free" candies and gums, is VERY dangerous to dogs and other pets.
Take a moment now to look at the brand of chapstick you use to find out what is in it.
If your current brand of chapstick contains xylitol, consider switching brands now before you find yourself in a situation where your dog ate this toxin and is now dangerously ill or at risk of death.
Call your vet straight away.
Help! My dog ate my chapstick!
Dogs will be dogs, and short of locking your lip balm up in a coded safe, sometimes a determined and curious canine will eventually find a way to get her mouth on your chapstick.
What now? What should you do? Where should you go for help? Who should you call?
The first thing to do is to NOT panic.
The reality is, unless your dog is showing signs of severe distress, you do have time to gather information, watch, call your vet and make a plan of action.
So please, don't panic.
Instead, take a big deep breath and then sit by your dog and just observe her behavior. Look for these warning signs:
You can't find the chapstick container or packaging anywhere (i.e. it might be in her tummy along with your chapstick, which now poses an obstruction or puncture risk).
Your dog begins to vomit or exhibit signs of diarrhea.
You notice coughing or continuous throat clearing.
You see a rash forming or she seems to suddenly be scratching a lot.
Your dog just doesn't seem well – she is not herself.
If your dog seems fine and your vet advises you to watch and wait, you may want to limit food intake (amount) and offer only her regular dog food (no treat foods or people foods) for the first 24 hours or as your vet instructs.
If your dog eats some grass, don't discourage her unless your vet advises you to do so, as this behavior is one known way pets use to soothe an upset stomach.
Will Chapstick Hurt A Dog?
Chapstick is not a desirable dietary addition for any canine. And unfortunately, there is no reliable way to know for sure in advance whether or how chapstick may affect your precious dog.
These are the side effects owners report most commonly when their dogs eat chapstick (just the chapstick itself and not the container or the packaging):
Diarrhea.
Vomiting.
Excessive thirst.
Eating grass.
Scratching (with or without visible signs of a rash).
Nausea.
Upset stomach or cramping.
Loss of appetite.
Irritation of the mouth, lips, teeth, and/or tongue.
These types of side effects typically subside within 24 hours of when your dog ate chapstick. If the symptoms do not resolve or seem to get worse, it is wise to call your veterinarian right away.
Size vs Danger
It is also worth keeping in mind that the larger the dog, the less potentially impactful an unexpected chapstick snack may be.
Barring any ingredient-specific allergy, a giant Labrador or German Shepherd may experience only mild side effects from eating your tube of chapstick.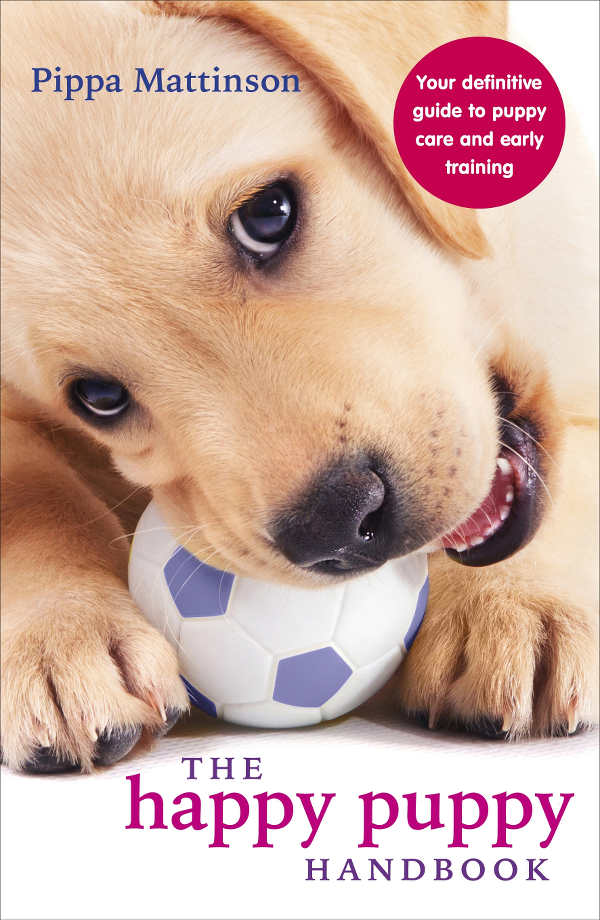 But a tiny Yorkie or Chihuahua that ate the same amount (or even less) chapstick may have much more serious side effects.
For this reason, it is always a good idea to contact your vet right away if your dog is tiny and ate chapstick!
How Do I Stop My Dog Eating Chapstick
Sometimes, your chapstick just smells or tastes really good. But sometimes, it can actually be the creative packaging or the familiar-seeming container the chapstick comes in that makes it so alluring to your dog.
The allure of the container
Now is a good time to take a second look at the container the chapstick comes in. Is it the traditional tube that looks like a lipstick, or is it that cute little ball-shaped container?
If it was the small, round, ball-shaped Eos chapstick container, your dog may have legitimately mistaken it for a new fun dog toy that was meant for him!
That wonderful crinkly packaging
It might have been the crinkly wrapper or packaging, or even the intriguing store bag it came in, that first caught your canine's curious eye.
Crinkly packaging, especially if it is nice and noisy with a good "mouth feel" is nearly irresistible for many pups.
Intending only to play with it, your dog may have even been surprised to find it sliding so quickly and smoothly "down the hatch!"
Your own interest in your chapstick
If you are worried because my dog ate Eos chapstick or your dog ate Burts Bees chapstick, it is quite possible your pooch was just imitating you!
After all, your dog sees you handling your chapstick. Reaching for it periodically throughout the day. Carrying it with you wherever you two go together….so it must be pretty great!
It is all too easy to assume your pup doesn't notice these small details of your daily routine. But truthfully, your dog lives to notice these things. She spends all day, every day, watching you, observing your every move. Eager to be where you are and do what you do.
In this context, it just makes smart canine sense to get her paws on. That small intriguing vial, ball or tube as quickly as possible! The contents may even smell like you, especially if you have ever applied the chapstick and then gone to give your canine bestie a quick kiss.