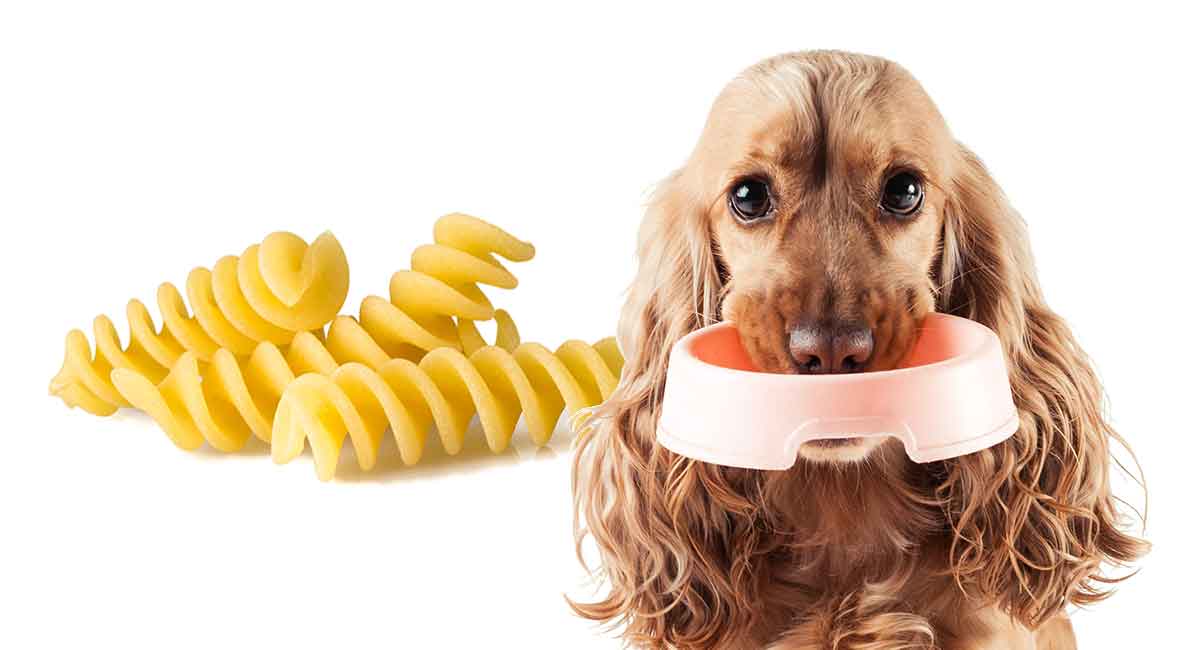 Oops, you dropped some pasta on the floor and your pooch swooped in a grabbed it, and now you're thinking, "Can dogs eat pasta?!"
Or perhaps you have a whole bunch of extra noodles on your plate, and your pooch has been eyeballing you the whole meal.
Can I give my dog pasta?
In this article, we'll answer those questions by looking at the ingredients of pasta, what a dog's diet should consist of, and if pasta contains anything toxic.
In the end, we'll answer the question can dogs eat pasta.
Pasta for Dogs
As you probably know, pasta is a staple food in Italian cuisine that is typically made from flour, water, and eggs.
Pasta was originally referenced in Sicily in 1154, but since then it has spread worldwide and become an extremely common food.
In modern times, it is normal for nearly anyone to eat pasta, even if they are not Italian.
In fact, it has possibly become one of the world's most popular foods.
With this high popularity, it is no wonder that many dog owners are asking, "Can I feed my dog pasta?"
To figure out this answer, let's look at the nutritional makeup of pasta.
Dogs and Pasta
There are many different types of pasta, but all of them generally have the same nutritional contents.
Pasta is almost completely carbohydrates, but it does contain some protein and a very small amount of fat.
Pasta is a pretty good source of selenium, thiamin, folate, and manganese.
But what does all of this mean for your furry friends?
Can dogs eat pasta?
Is Pasta OK for Dogs?
To figure out the answer to can dogs eat pasta, we need to figure out what a dog is supposed to be eating in the first place.
One study published in 2013 sought to discover the nutrient preferences for domestic dogs.
They discovered that dogs preferred a dietary ratio of protein:fat:carbs of 30:63:7.
In other words, dogs prefer fats over all other macronutrients, followed by protein.
Canines are actually designed to eat very few carbohydrates, which pasta is almost completely made out of.
A similar study came to a similar conclusion.
This study was done over a more prolonged period of time.
It discovered that when dogs were allowed free rein over their diet for an extended period, the amount of fat they ate lowered slightly, while the amount of protein they ate rose.
This change was explained as being part of a "feast or famine" mentality.
In other words, when first given access to large amounts of fat, dogs would gorge themselves in preparation for a time of less food.
When this time never came, and the food stayed constant, they lowered the amount of fat they ate and chose to eat protein instead.
The amount of carbohydrates they ate still stayed very low, however, which suggests that they do not thrive or enjoy eating large amounts of carbohydrates.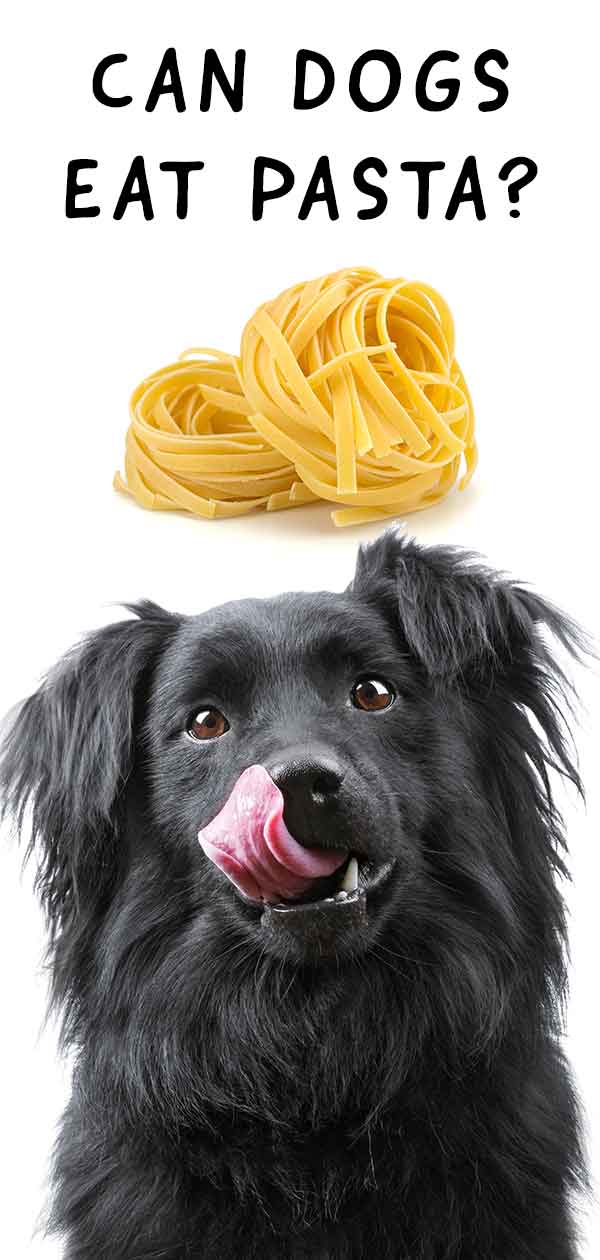 Can My Dog Eat Pasta?
As you can see, dogs are not designed to live off of carbohydrates, and therefore pasta does not fit in very well with their natural diet.
However, with that said, dogs have adapted to be able to eat starch-rich diets since their domestication by humans.
As dogs began to spend more and more time with their human companions, who ate lots of carbohydrates, they adapted to be able to live off of carbohydrates as well.
However, this does not necessarily mean that carbohydrates are particularly healthy for them or should make up a big chunk of their diet.
But that does mean that if your dog steals a mouthful of pasta, he isn't likely to get sick.
Dogs can eat pasta, though it isn't particularly good for them.
Can Dogs Eat Pasta Noodles?
All of this discussion, however, has only referred to pasta noodles specifically.
Dogs can eat plain pasta noodles, though they should not become part of their regular diet—or even given regularly as a treat.
But you should most certainly not give your dog pasta that has some sort of sauce on it.
While different sauces contain different ingredients, many sauces contain things that are toxic to dogs, such as onions.
Because of this, it is generally a good idea to avoid feeding your dog pasta with sauce on it altogether.
Your dog can eat pasta noodle, but you really should avoid giving them pasta with sauce on it.
Can Dogs Eat Cooked Pasta?
Dogs can eat cooked pasta as long as it is plain pasta and not covered in sauce.
As we previously stated, many sauces contain things that are toxic to dogs.
Even if a source does not contain anything blatantly toxic, acidic foods like pasta sauce can upset your pup's stomach and should be avoided as well.
Can Dogs Eat Pasta?
While dogs can eat plain pasta noodles, this does not mean that pasta is necessarily good for dogs.
It should only be given very occasionally and should not replace your dogs usual nutritionally balanced dog food.
References and Further Reading
Axelsson, Erik. "The genomic signature of dog domestication reveals adaptation to a starch-rich diet." Nature Journal. 2013.
Roberts. "Macronutrient intake of dogs, self‐selecting diets varying in composition offered ad libitum." Journal of Animal Physiology and Animal Nutrition. 2017.
Hewson-Hughes, Adrian. "Geometric analysis of macronutrient selection in breeds of the domestic dog, Canis lupus familiaris." Behavioral Ecology. 2012.
"Spaghetti." SELF Nutrition Data.
McClatchey, Caroline. "How Pasta Became the World's Favorite Food." BBC. 2011.