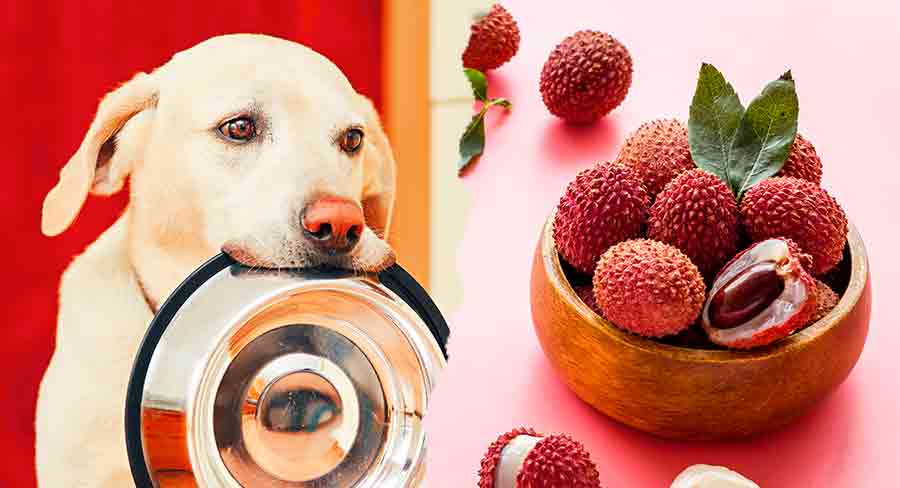 Can dogs eat lychee? In this article we take an in-depth look at the realities of feeding lychees to dogs. We'll show you where lychees come from, what's in them, and why that might be good or bad for dogs. We'll look at whether the evidence suggests lychees are safe for your pup, including whether the skin, seeds, or unripe fruit are dangerous to dogs. And we'll tell you what to do if your dog eats incorrectly prepared lychee.
What Is Lychee?
Lychee is a tropical fruit that is a member of the soapberry family. The scientific name for this fruit is Litchi chinensis. It is the only one of its genus, making it somewhat unique. China and India are the primary producers of lychees. But these fruits also grow in tropical and subtropical areas around the world, including Vietnam, South Africa, Pakistan, Mexico and parts of the USA.
Ripe lychee has a pink or reddish-brown leathery skin and is round-shaped, resembling a bumpy-looking strawberry. The white colored, juicy flesh inside the fruit is the edible part of the lychee and tastes like a mixture of grape and pear. Along with some other less common fruit like the jackfruit it is growing in popularity for humans. But what about our pets?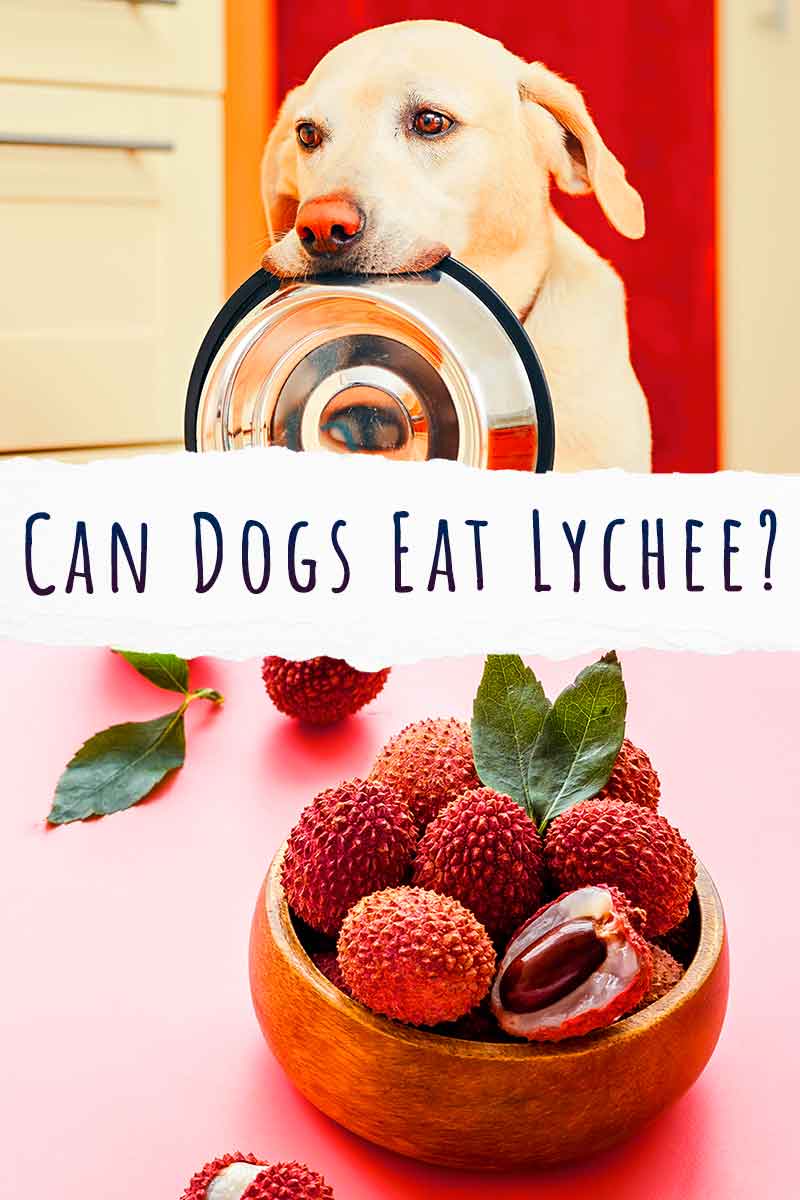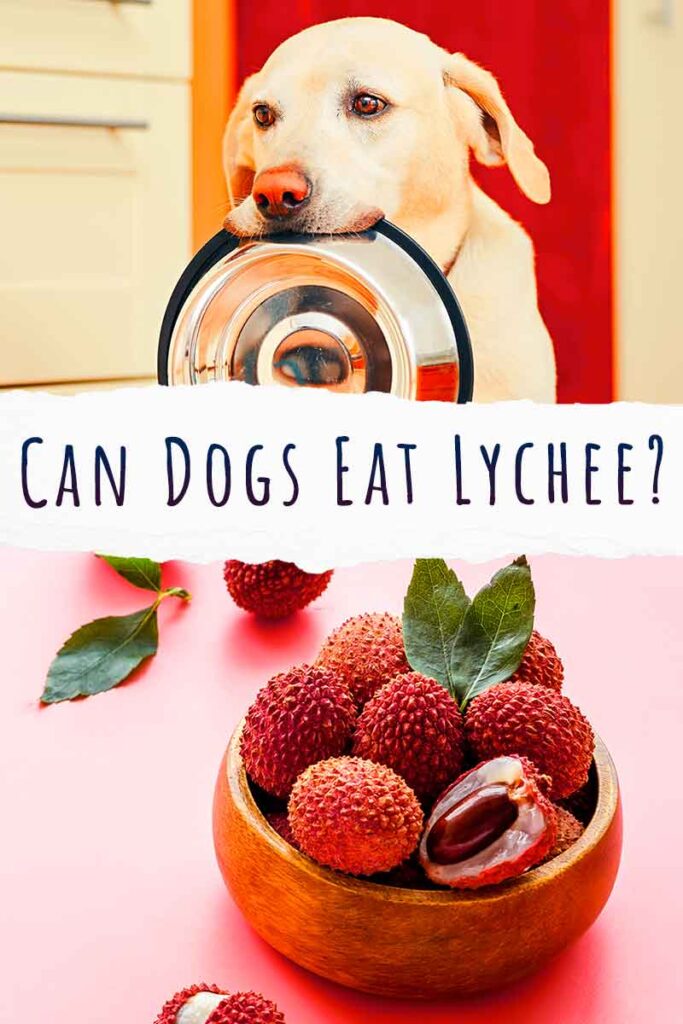 Can Dogs Have Lychee?
We all want to feed our dogs a healthy diet. And that means providing a wide range of nutrients and making sure those are fed in the right balance.
Lychee fruit has high levels of fiber, is low energy and is an excellent source of vitamins. The low levels of calories make it popular with people following a calorie controlled weight loss programme. It also contains a high source of protein, and is a natural diuretic. Despite that, dogs don't need fruit of any kind in their diets, so it's likely that you're only interested in sharing one of two of these small fruits as a treat of snack. But, are lychees safe for dogs, even in small amounts?
Although dogs can eat many fruits as part of a healthy, balanced diet, some are toxic to canines. There is, though, not much information available on feeding lychee to dogs. If lychee fruit is ripe, dog's can have a small amount of the fleshy fruit as a treat. But, you must remove the skin and seed before offering it to your pup.
Is Lychee Bad For Dogs?
Although the ripe fruit of lychee is okay for dogs as an occasional treat, there are times when this fruit can be bad for dogs. Each fruit contains a large brown seed, which you should remove before eating or giving any to your dog. Not only does it have a bad taste, but it can have harmful effects on the digestive system.
The seed can also be a choking hazard if your dog gets hold of a whole lychee.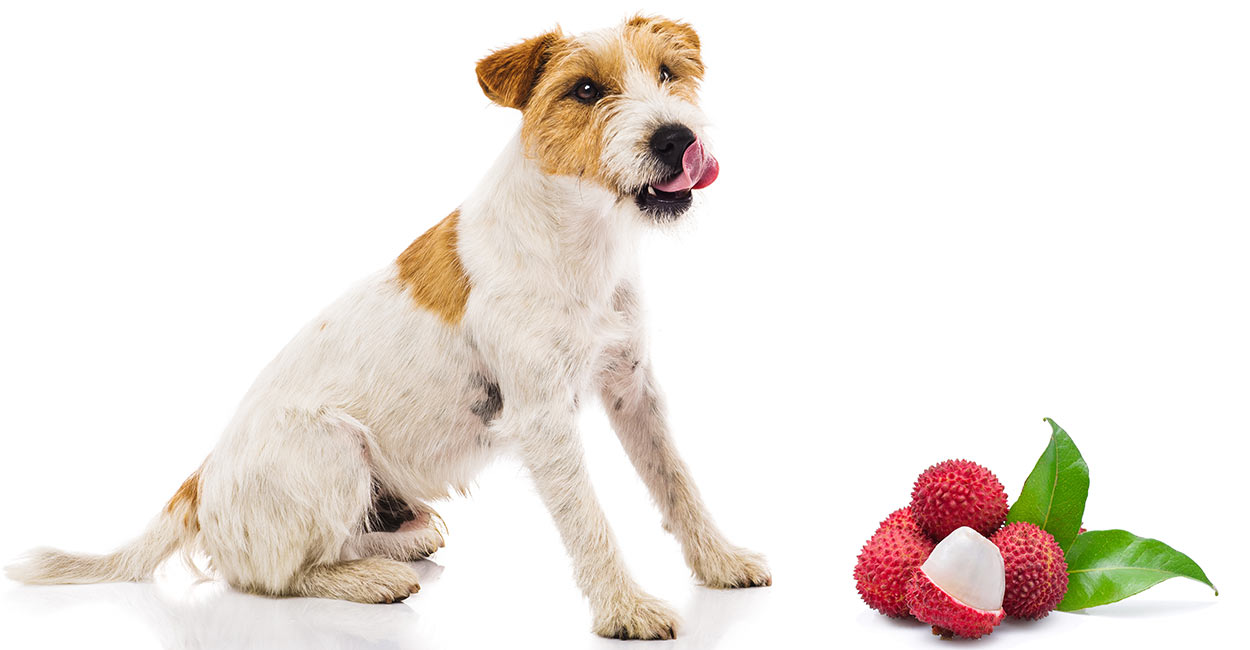 Is Lychee Toxic to Dogs?
Lychee can be poisonous to humans and dogs if eaten before it is ripe. During the summer of 2014 in Bihar, India, many children died after eating vast quantities of the unripe fruit. Three years later, a team of Indian and US researchers found that there is a specific amino acid found in fruit from the soapberry family. It occurs mainly if the fruit is not ripe, and severely affects blood glucose levels.
If your dog has eaten unripe lychee, scroll down to the heading "My Dog Ate Unripe Lychee: What Should I Do?" for help.
Are Lychees Good For Dogs?
Despite the many health benefits that we spoke about earlier, eating too many lychees is harmful to humans. So, it will be for your dog as well. Plus, dogs will get all of the nutrients that they need from their regular dog food. So, they don't need lychees at all in their regular diet.
Also, be aware that lychee contains high levels of sugar. This could cause your dog to gain weight or have diabetes, so is another reason to feed in moderation. Very sugary foods can also cause stomach upsets in dogs. So, it's best to stick to very small amounts of ripe lychee, or just give your dog another, more healthy snack.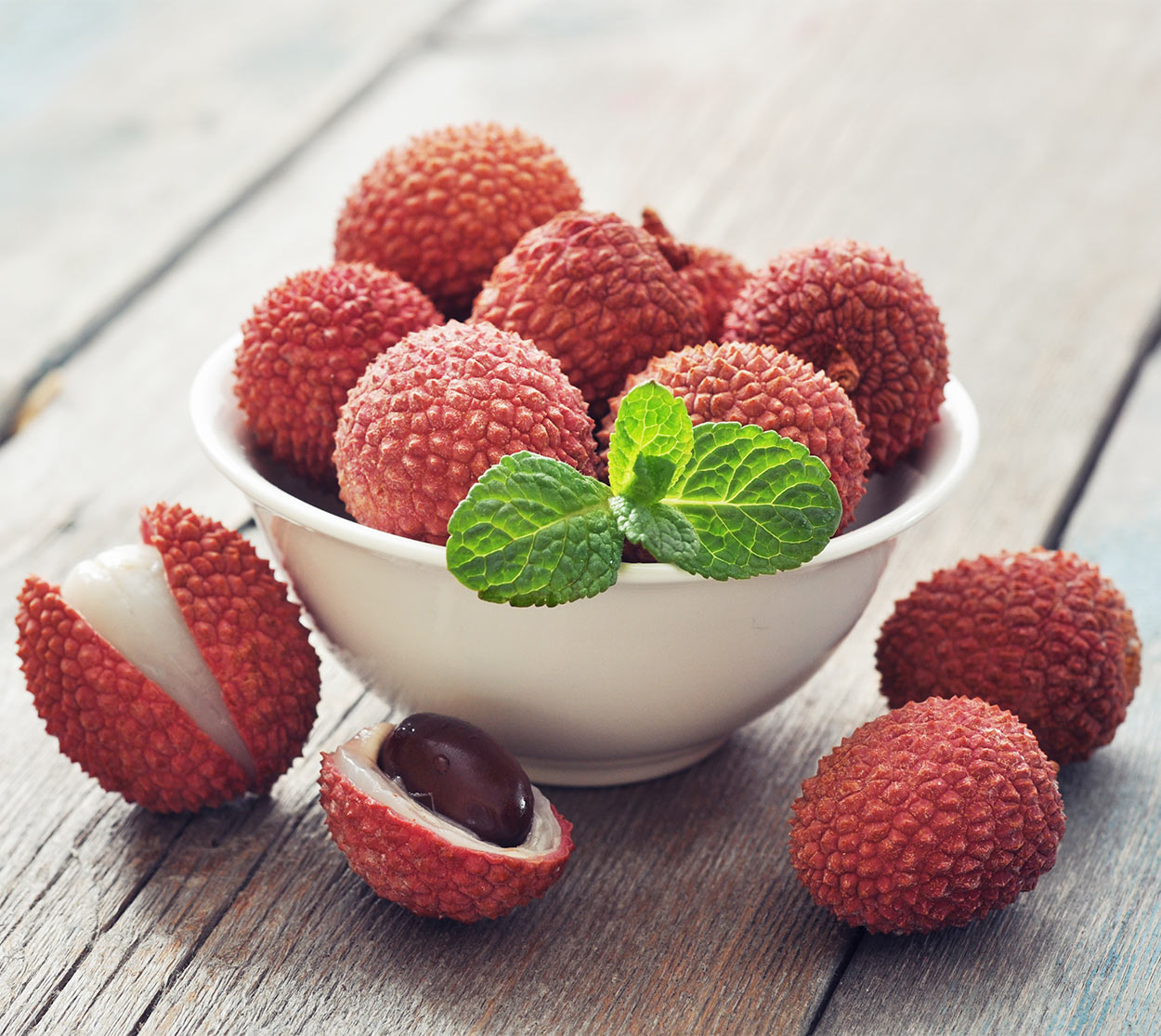 Can Dogs Eat Lychee Seeds?
Lychee seed contains a substance called saponin which can be poisonous to both humans and animals. Saponins are toxic glycosides and plants produce them as part of their immune system to deter insects. They are known for their ability to create a lather in water so are often used to make soaps and detergents.
There is some variation in toxicity in saponins depending upon where they come from. But, if your dog ingests a lychee seed, it is likely to affect his digestive system. So, you should never feed your dog a lychee seed, even if you decide to feed them a small amount of this fruit as a treat.
Can Dogs Eat Lychee Skin?
Lychee skin can be bad for our dogs for a number of reasons. Mainly, it will be much harder to digest than the flesh of the fruit itself. And, this can be a choking hazard for our dogs. On top of this, it can risk internal blockages if your dog does swallow a piece.
Many lychee skins will also have traces of pesticides on, from when they were being grown. These pesticides can really hurt our pets, even in very small amounts. So, avoid letting your dog eat lychee skin.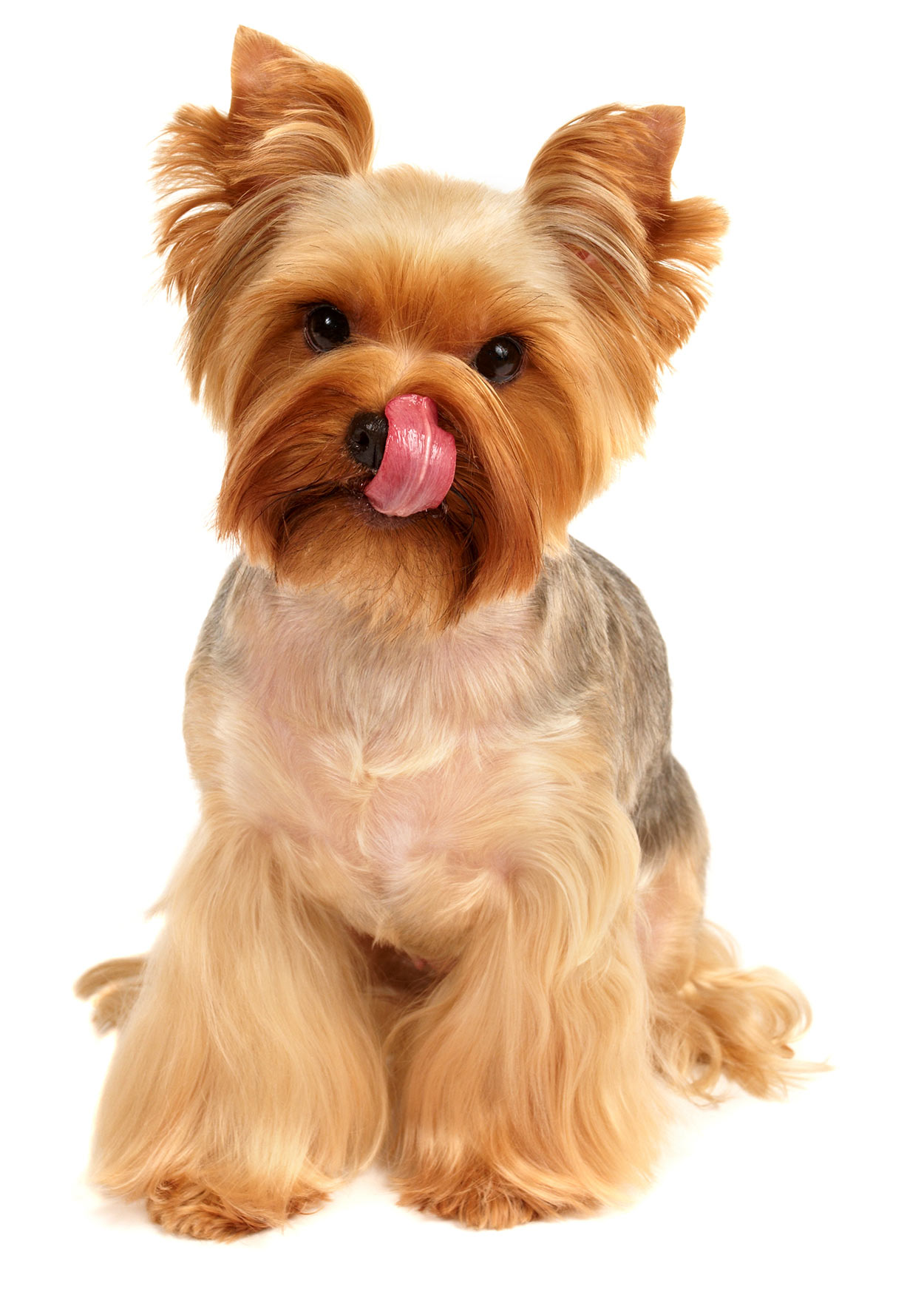 Can Dogs Eat Unripe Lychee?
As we know, unripe lychee is not safe for dogs, or even for people. If your dog eats unripe lychee, they can become very sick.
You should never give your dog unripe lychee. If you aren't sure whether or not a lychee is ripe, it's best to avoid it altogether.
Unripe lychee is green. So make sure the fruit is a pinkish color and always remove the peel and seed before giving to your dog.
My Dog Ate Unripe Lychee: What Should I Do
If your dog has eaten unripe lychee, or a lychee seed, it's important to act quickly. The first thing you must do is contact your veterinarian immediately.
If your veterinarian is not available for any reason, take your dog straight to an emergency vet. And pass on the details of what your dog has eaten, and how much of it.
Signs to Look Out For
The main symptoms to watch out for are stomach cramps, vomiting and diarrhoea, which may also contain blood. Other common signs include:
Muscle spasms
Dark urine
Weight loss
Drooling
Head-shaking
Seizures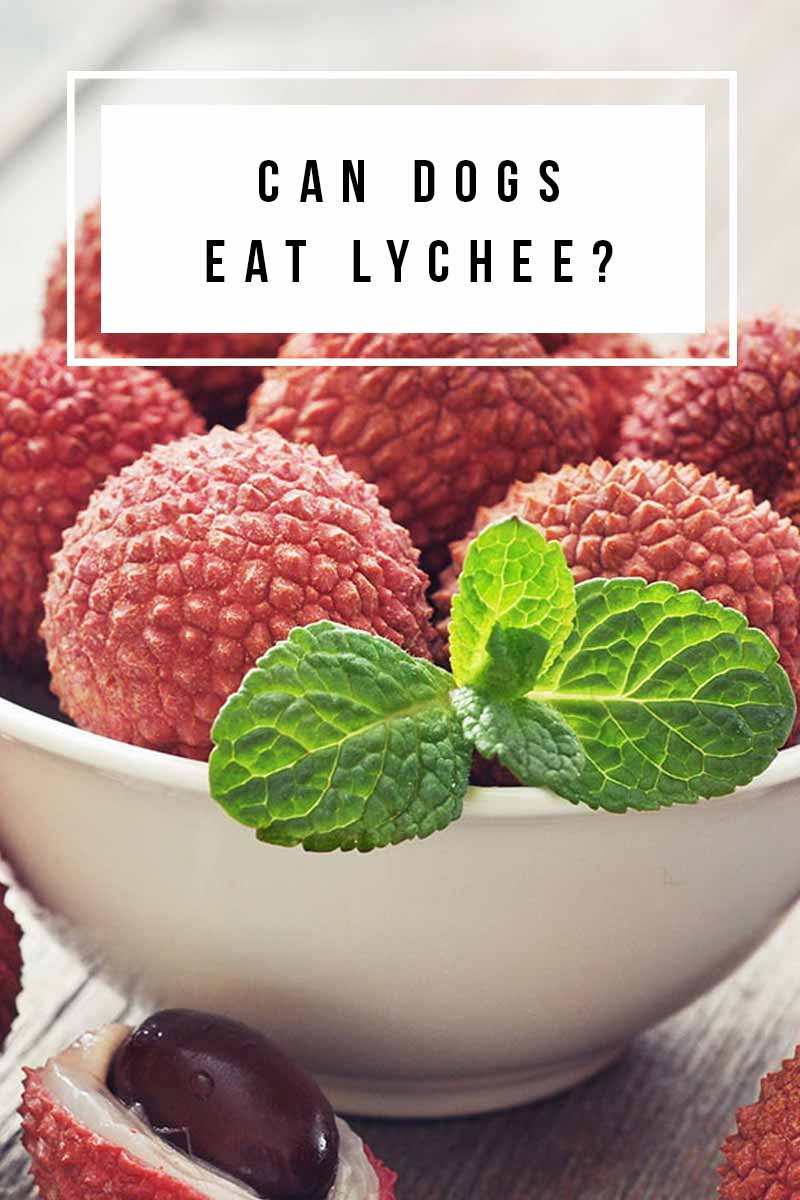 Can Dogs Eat Unripe Lychee and Recover?
The answer to this question will depend on how much unripe lychee your dog has eaten. The same will apply if your dog has eaten lychee seed.
If you can get immediate veterinary assistance, you will massively increase your dog's chances of making it through unscathed.
But, it's best to keep all lychee out of your dog's reach at all times to minimize the risk that you will ever need to take that emergency vet trip.
Your vet is the best person to advise you about your dog's recovery, as a number of factors can influence it. Including the size of your dog, the amount of lychee ingested, their general health, and more.
How to Give a Dog Lychee
If you do feed lychee to your dog, only give him the fleshy part and always in moderation. You must also make sure that this fleshy part is ripe. Never feed a dog green lychees.
Lychee is roughly the same size as a golf ball, so your dog risks choking on it or causing a blockage in his intestines.
After peeling the outer layer from the lychee, remove the large seed from inside the flesh, as this also poses a potential choking hazard as well as being extremely dangerous for dogs.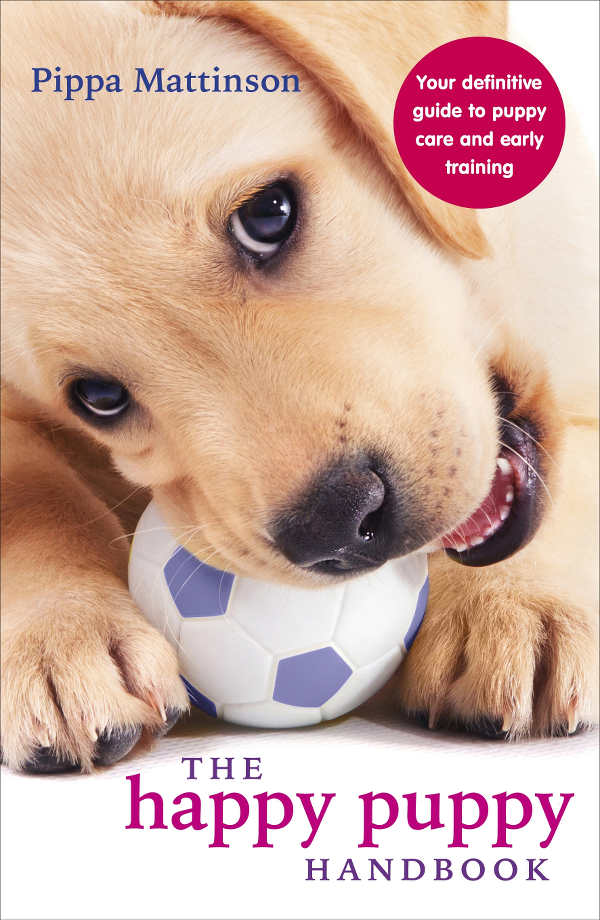 Chop the inside flesh into smaller pieces and offer your dog one of these. But, because of the risks around this fruit, you may also prefer to avoid it altogether.
Alternatives to Lychee for Dogs
Can dogs eat lychee? Technically dogs can eat a small amount of fresh lychee fruit. However, this is a really under-studied area. Owners should proceed with caution when giving a piece of lychee for dogs to eat.
Dogs receive all the nutrients they need from commercial based feeds. There is no need to give lychee for that reason, despite its high level of vitamins. It is probably better to give an alternative fruit that is known to be safer for dogs to eat.
Here are some other treats that your dog may enjoy:
Can Dogs Eat Lychee? A Summary
If you do wish to give lychee to your pet, we recommend that you consult your veterinarian who can advise accordingly for the type of dog you own.
Ensure the lychee is ripe and remove the outer layer and seed first. Give only small amounts of the fleshy part to your dog occasionally as feeding too much can be extremely harmful, mainly due to the high sugar content. Even if it is ripe and properly prepared.
Always remember, the skin and seed of lychee fruit can be toxic and a choking hazard. And, if your dog has eaten unripe lychee, or a lychee seed, contact your vet immediately.
Related Articles
Can dogs eat green beans?
References and Further Reading