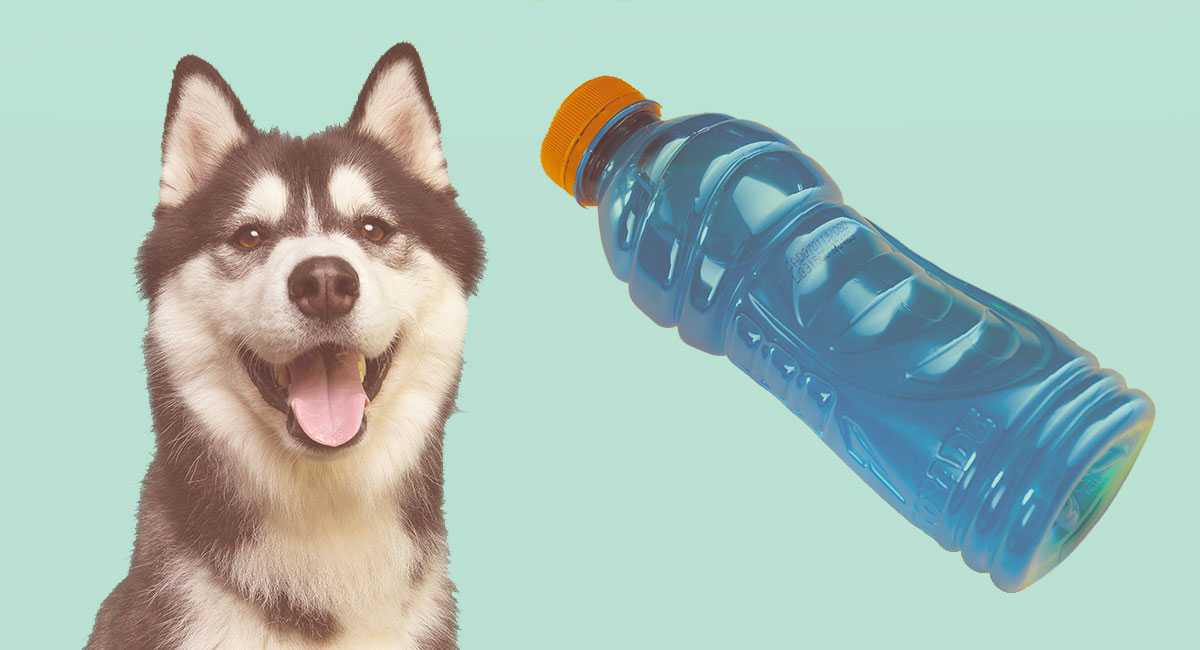 Can dogs drink Gatorade?
While a drink of Gatorade won't harm your dog, most vets recommend providing plenty of plain water for thirsty dogs.
Dogs don't lose electrolytes through panting in the same way humans do through sweating. So they don't need electrolyte-replacing drinks, which are also very high in sugar.
What Do Dogs Drink?
Fresh, clean water is always the best choice when it comes to drink options for your dog.
But what if you suspect that your dog is dehydrated? Do they need more than plain water then?
Should you give your dog the human sports drink Gatorade? In this article we'll tell you all you need to know about Gatorade and whether you should offer it to your dog.
We'll also talk about the signs of canine dehydration and when you need to take your dog to the vet.
Finally, we'll look at some homemade and commercial "Gatorade for dogs" that you might want to try when your dog is dehydrated.
Where Does Gatorade Come From?
What exactly is Gatorade, and why do athletes drink it instead of water?
Gatorade was developed by researchers at the University of Florida in response to health concerns about student athletes feeling sick while exercising in the heat.
It turns out that the athletes were losing fluids and electrolytes through sweat, and their carbohydrates were being used up during activity as well.
Gatorade was designed to replenish the electrolytes and carbohydrates lost during sweat and exercise.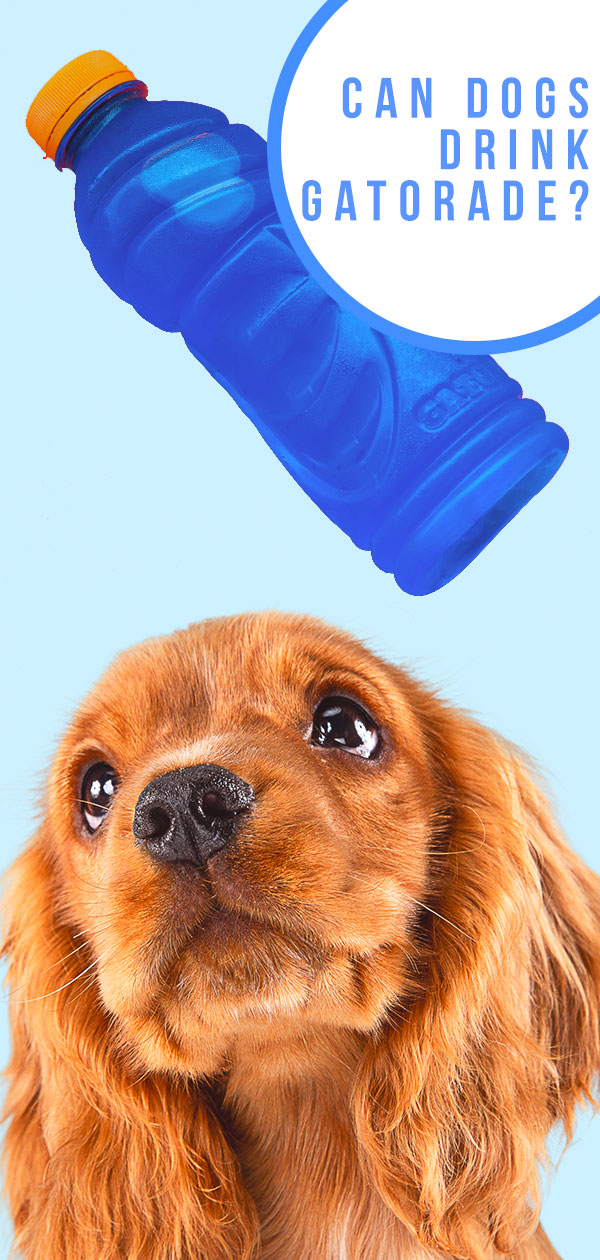 Gatorade And Electrolytes
What are electrolytes and why are they so important?
Electrolytes are essential minerals found in your body fluids, including sodium, potassium, chloride, and magnesium.
You can lose electrolytes when you become dehydrated due to heat and sweat (this can also happen due to vomiting and diarrhea when you get sick).
Normally, drinking fresh water is enough to combat dehydration in both humans and dogs, but in some cases, a lack of electrolytes can cause sickness and replenishment can be helpful.
Gatorade And Carbohydrates
What about carbohydrates?
Gatorade was also designed to replace carbohydrates spent as energy during exercise. The carbs found in Gatorade generally come in the form of simple sugar or dextrose.
Gatorade and other sports drinks also usually contain added flavors and colors.
Are the ingredients in Gatorade appropriate for a natural canine diet?
What Is A Natural Diet for Dogs?
According to canine nutrition experts, your dog's diet must be a combination of amino acids from protein, fatty acids and carbohydrates, vitamins, minerals, and water.
Gatorade contains minerals and carbohydrates (such as sodium and sugar) that are part of a dog's normal diet.
But it's worth noting that the carbohydrates found in dog food normally come from vegetables rather than pure sugar.
According to the experts, under normal circumstances, even during warm weather and exercise sessions, fresh, plain water should be enough to keep your dog adequately hydrated. Keep in mind that dogs don't sweat like humans. Dogs cool themselves off by panting, which means that they won't lose as many electrolytes as we do with sweat.
In order to avoid both dehydration and heat stroke, the safest course of action is to limit your dog's physical activity on very hot days.
Is Gatorade Good For Dogs?
Water is the healthiest drink option for keeping your dog hydrated. Be sure to provide your dog with fresh water both at home and when you are out.
While a drink of Gatorade will not be harmful or toxic to your dog, water is always the best choice.
Keep in mind that besides electrolytes and carbs, human sports drinks like Gatorade can also contain artificial colors and flavors.
During normal everyday activity, a dog does not need to drink Gatorade.
But can Gatorade be used as a treatment for a sick or dehydrated dog?
Gatorade For A Dehydrated Dog
Dogs can become dehydrated from lack of water, vomiting, or diarrhea. Signs of dehydration include lethargy, dry mouth, sunken eyes, and skin that does not return to position when pulled.
Veterinarians recommend giving water for mild dehydration and seeking veterinary attention for moderate to severe dehydration.
You can offer your dog a sip of your Gatorade if no water is at hand, but water is preferable.
Also keep in mind that Gatorade is not a substitute for veterinary treatment. In severe cases of dehydration, your vet may need to administer IV or subcutaneous fluids to rehydrate your dog and prevent kidney damage.
Is Gatorade Bad for Dogs?
The ingredients in Gatorade and other sports drinks can vary depending on the type and flavor.
Generally, the most common ingredients are water, sugar, sodium, citric acid, potassium, and added colors and flavors.
While these ingredients are not toxic to dogs, health conscious dog owners may be concerned about the amount of sugar, sodium, and artificial colors and flavors in many sports drinks.
Plain tap water works well to rehydrate your dog naturally.
Other Options
If you feel that your dog needs some added nutrients, consider electrolyte water or even some coconut water.
Coconut water can be a good option because it naturally contains electrolytes. Choose one with no added sugar.
You can buy bottled electrolyte water or make your own homemade version by adding some salt and sugar to plain water.
What about Gatorade-type drinks that are specifically made for dogs?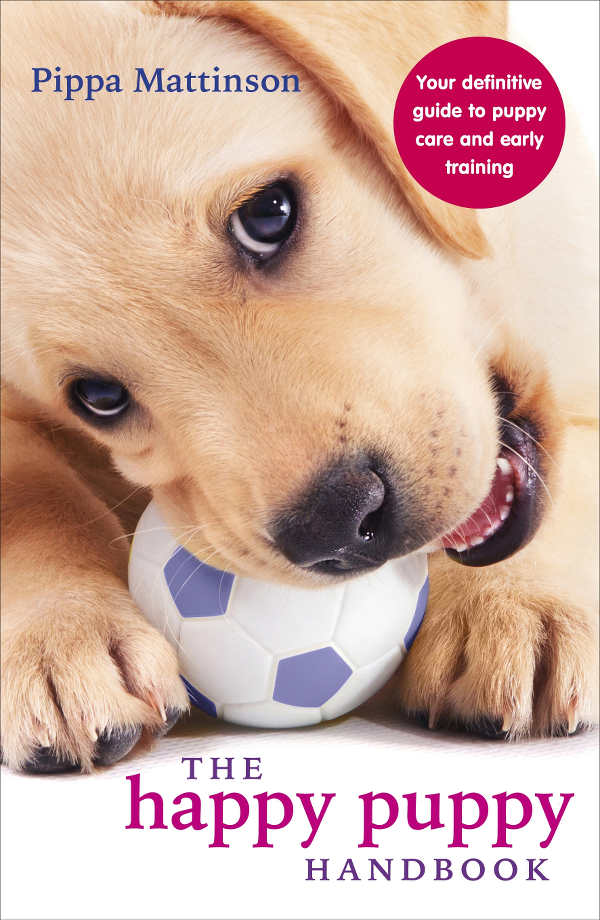 There are a few commercially available options of sports drinks and electrolyte water for dogs. Be sure to check the ingredients, because they may contain some of the same artificial flavors and colors as sports drinks for people.
Do Dogs Like Gatorade?
Gatorade comes in a variety of fruit flavors, such as cherry, lemon, and orange, as well as some other flavors with names like "Cool Blue."
Dogs generally don't like the taste of sour fruit like lemons and limes, so some flavors may be less appealing to your dog than others.
Also, because most Gatorade products contain citric acid, which has a tart taste, your dog might not like any of the Gatorade flavors.
Some Gatorade-type drinks made for dogs contain flavors that are more palatable, such as chicken.
Plain water is always the safest and most reliable option when it comes to drinks for your dog.
Can Dogs Drink Gatorade?
The best option for keeping your dog hydrated is fresh, clean water.
Sports drinks made for humans, while not toxic to dogs, are also not necessary for dogs.
Provide your dog with plenty of water when you go out for walks and exercise, especially on warm days. Limit your dog's physical activity on very hot days.
If your dog is showing signs of dehydration, especially if accompanied by vomiting or diarrhea, the safest course of action is to offer him plain water and see your veterinarian right away.
It's okay to offer your dog a sip of your Gatorade during outdoor activities but be sure to bring along some plain old water when you're out and about with your canine companion!
References And Resources