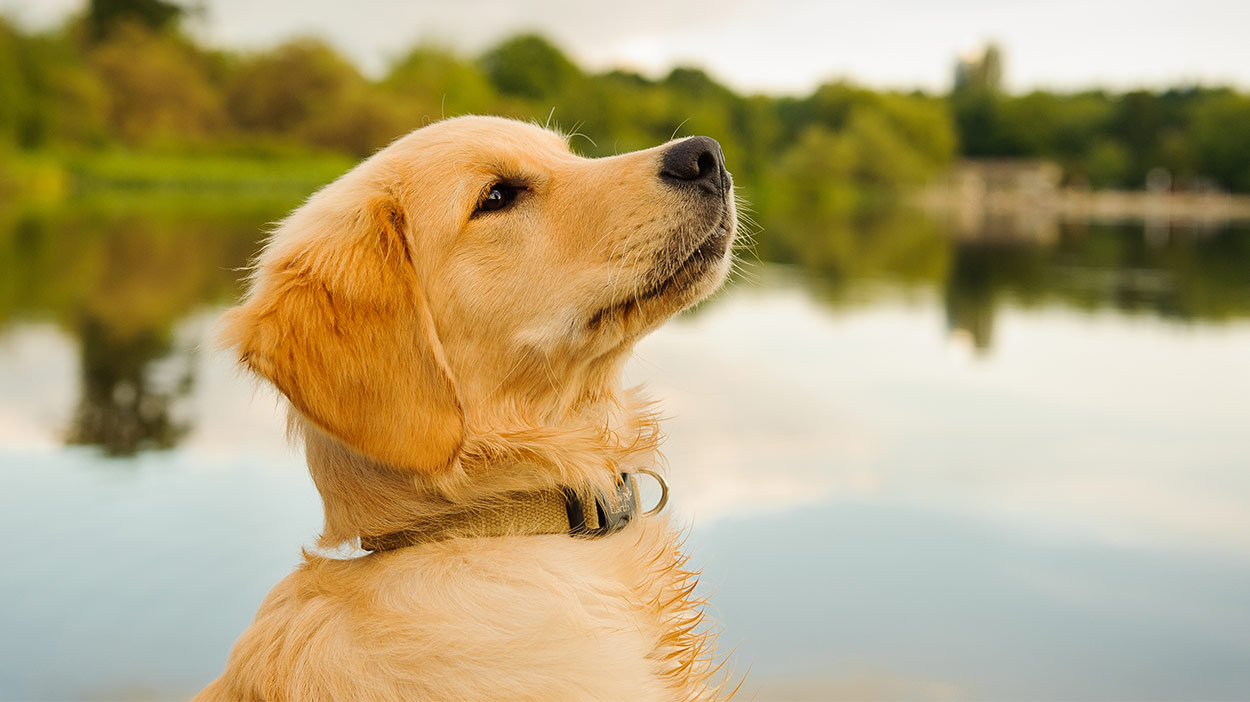 The best food for Golden Retriever puppies is one that is designed to meet the nutritional needs of an energetic, medium to large breed.
It will also help to maintain their long, glossy coat and support food dental health too.
Feeding your pup the right complete food will help them to grow and develop in the healthiest possible way.
And fortunately for us, there are plenty of great options to choose from.
In a rush? Let's start with our top five contenders.
The Best Food for Golden Retriever Puppies
Our five favorite puppy foods for this beautiful breed are:
Blue Buffalo large breed puppy food
Hill's Science Diet wet puppy food
Royal Canin Golden Retriever puppy food
Canidae grain free limited ingredient diet for puppies
Instinct Raw Boost grain free large breed puppy food
Each of these brands has a different approach to providing a great, nutritious meal for your puppy.
And they all have their own benefits, depending upon what you are looking for.
Best Dry Puppy Food for Golden Retrievers
Dry puppy foods, known as kibble, are popular for some good reasons.
They are easy to store, have a long shelf life once opened and are simple to measure into portions.
And the hard, lumpy surface of the pieces also helps to keep your puppy's teeth clean.
These are our favorite dry foods to support growth and healthy development in Golden Retriever puppies.
Royal Canin Golden Retriever Dry Puppy Food
Royal Canin's Golden Retriever puppy dry food* is part of their specially tailored Breed Health Nutrition range.
This kibble is specifically formulated to support Golden Retriever growth between 8 weeks and fifteen months old.

Even the shape of each kibble is carefully thought out, to promote proper chewing instead of gulping.
The recipe is rich in protein and supplemented with vitamins and minerals for joint and muscle development.
Hill's Science Diet Large Breed Puppy Food
Hill's large breed
dry food for puppies* is designed to meet the growing needs of any puppy likely to weigh more than 25kg as an adult.

This trusted, vet-recommended recipe is based primarily on chicken.
But with pork liver, apples, broccoli, carrot and cranberries for flavor.
Proteins, fats, and healthy fish oils are balanced to support normal bone development.
Blue Buffalo Large Breed Puppy Food
This highly-rated large breed puppy food* is a great choice, because it starts with real deboned chicken as its main ingredient.

Furthermore this kibble has no corn, wheat or soy.
Often added fillers that don't have any benefit to your dog.
The ingredients are balanced in calcium and phosphorus for healthy bone and joint development.
They are also packed with vitamins, minerals and antioxidants.
Best Wet Food for Golden Retriever Puppies
Wet foods are frequently more palatable for dogs, and a reliable way of keeping your puppy hydrated too.
Although any dog should have access to drinking water throughout the day, regardless.
But some picky pups do prefer moist food, and some owners enjoy giving their dogs a meal that looks more appetising!
Hill's Science Diet Wet Puppy Food
Hill's tins of chicken and barley wet food* are tried and tested choices.


This food is designed to meet the nutritional needs of puppies in a gentle, easy to digest recipe.
With whole ingredients and plenty of vitamins and minerals in a protein-to-fat balanced formula.
This food can help your puppy grow at the right pace for large breed dogs.
Best Golden Retriever Puppy Food With Follow On Option
Your Golden Retriever puppy will be ready to make the transition to adult food sometime between their first and second birthdays.
The change should be made gradually to avoid upsetting their tummy.
One way to keep things as consistent as possible is to choose one of these brands with matching puppy and adult food options.
Royal Canin
Royal Canin's breed specific food is always a popular choice – which is why their Golden Retriever puppy food is at the top of this list.
Designed for your dog's own breed, it makes you feel that you are likely to be headed in the right direction.
And you can make a nearly seamless transition to Royal Canin Golden Retriever adult* dry dog food.
Iams
IAMS Proactive Health large breed puppy kibble* contains chicken as the number one ingredient.


Plus a wealth of health-boosting supplements too.
It's free from wheat and soy, and when your puppy is ready you can shift up to IAMS Proactive Health large breed adult dog food*.
It's also very widely available, which is always a bonus.
Best Dog Food for Golden Retriever Puppies with Food Allergies
While reputable breeders make every effort to guard against puppy food allergies, you just can't completely control a puppy's luck.
Identifying which ingredients trigger a pup's food allergies can be a lengthy process of trial, error and elimination.
Your vet is likely to recommend that you start by adjusting your puppy to a limited ingredient diet.
These simple recipes are as gentle as possible on your puppy's digestive and immune systems.
They can also be a good bet for stressed new puppies that are experiencing temporary tummy troubles.
Natural Balance Limited Ingredient
Natural Balance's limited ingredient kibbles* are based on lamb or duck.

Avoiding chicken, a common allergen.
Both have smaller pieces for puppy mouths too.
Plus vitamins and minerals for a healthy nervous system, immune system and overall development.
We especially like that this brand is also transparent about exactly how much DHA and Omegas 3 and 6 their recipes include.
Canidae Limited Ingredient for Puppies
Texan dog food manufacturer Canidae are a cult brand with legions of loyal customers.
Their limited ingredient puppy food is based on 9 key ingredients.

It omits grain to help puppies with suspected food allergies feel better fast.
The recipe includes only whole food products plus vitamins, minerals and probiotics.
Best Dog Food for Golden Retriever Puppies with Sensitive Stomachs
There may be times in a Golden puppy's life when the digestion is just a bit "off."
Sometimes, sensitive stomachs can even stop dogs from eating!
Here are some good food choices for Golden Retriever puppies with sensitive stomachs.
Instinct Raw Boost Puppy Food
This large breed puppy food* is free from grain, soy, wheat, potato, by-products, meal or corn.

No fillers, and plenty of taste!
It features minimally-processed pure freeze dried chicken in small, easily digestible bites.
There's a Wet Option Too!
You can also pair or substitute it with Instinct's wet food* for puppies.

Similarly great ingredients, in a canned form.
Merrick Backcountry Raw
This grain free puppy food* is a great option for anyone considering a raw diet.

Flavored with chicken, turkey and salmon, it includes freeze dried pieces of real meat.
All ingredients are organically sourced, and the recipe includes added probiotics for a healthy gut.
Food and Growth
Your baby Golden Retriever will pack on more than fifty times their birth weight during the first year of their life.
This kind of growth trajectory demands a careful diet. Because overfeeding can cause too-fast growth.
Weighing too much at a young age, places excess pressure on still-developing joints, muscles and bones.
Which may cause permanent orthopedic problems later.
Feeding the wrong kind of food can also result in vitamin and mineral deficiencies, even if your puppy is the right weight.
All the foods above are complete, and will suit a Golden Retriever puppy well.
But what about all those extra ingredients we mentioned?
Supplements and Super Ingredients
With so many puppy foods suitable for Golden Retrievers on the market, you'll notice brands making a big effort to get your attention.
And three things manufacturers especially like to boast about are Omega 3 fatty acids, Omega 6 fatty acids, and DHA.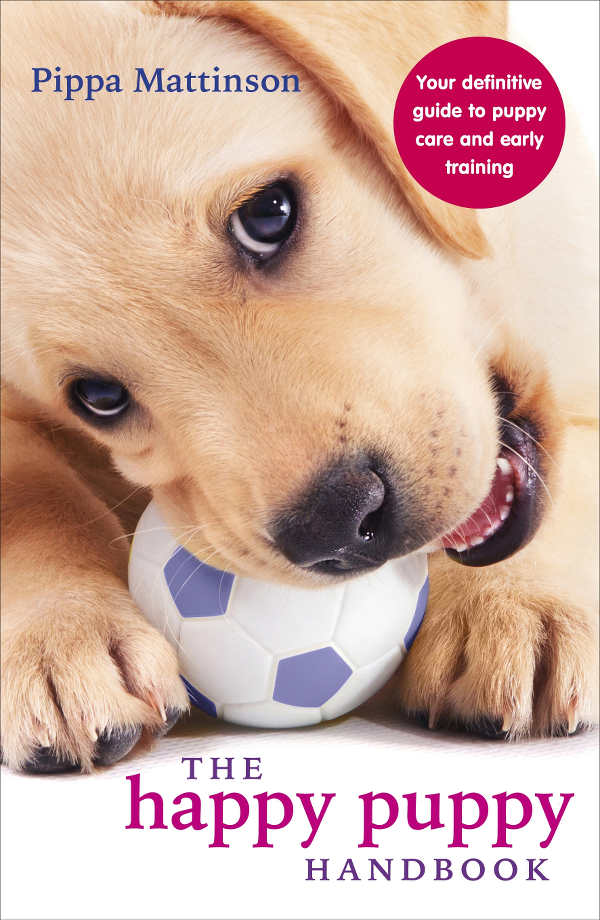 Omega 3 and 6 fatty acids are compounds which contribute to healthy joints, brain development, cognitive function, and heart health.
DHA stands for docosahexanoic acid – a specific type of omega-3 fatty acid.
Several studies have confirmed that DHA plays an important role in eye and brain development in dogs, and improves cognitive function.
It has also been linked to increased trainability.
Many dog foods these days contain fish oils, which are a rich source of DHA and other Omega 3 and 6 fatty acids.
Golden Retriever Puppy Feeding Schedule
Puppies have small tummies, which means they can't eat their whole day's ration in one sitting without being sick.
Planning a schedule of several small meals also helps to regulate their blood sugar through the day.
Most puppies will be eating four equal-sized meals a day when they're old enough to leave their breeder.
Use the manufacturer's guidelines on the packet to work out how much they should eat for the whole day.
Then divide it between the number of meals.
We recommend doing this at the start of each day if you use kibble.
This will allow you to dip into each bowl to use pieces as training treats and rewards for good behavior.
Getting training off on the right foot, and increasing you and your puppy's bond at the same time.
Best Dog Food for Golden Retriever Puppies
The best food for Golden Retriever puppies is formulated for large, energetic breeds with a long coat.
There are plenty to choose from, and any complete food for medium to large puppies will probably be fine.
Which did you choose? Let us know in the comments section below!
Affiliate link disclosure: Links in this article marked with an * are affiliate links, and we may receive a small commission if you purchase these products. However, we selected them for inclusion independently, and all of the views expressed in this article are our own.
Related Articles
References and Resources
Golden Retriever Club of America
Yuill, C., DVM, MSc, CVH, "Panosteitis in Dogs," VCA Animal Hospital, 2018.
Wynn, S., DVM, "Feeding Large Breed Puppies," Integrative Veterinary Care (IVC) Journal, 2013.
Kelley & Lepine, Improving Puppy Trainability Through Nutrition, WSAVA, 2005.
Tal et al, Dietary imbalances in a large breed puppy, leading to compression fractures, vitamin D deficiency, and suspected nutritional secondary hyperparathyroidism, Canadian Veterinary Journal, 2018.
Lauten, Nutritional Risks to Large-Breed Dogs: From Weaning to the Geriatric Years, Veterinary Clinics Small Animal Practice, 2006.