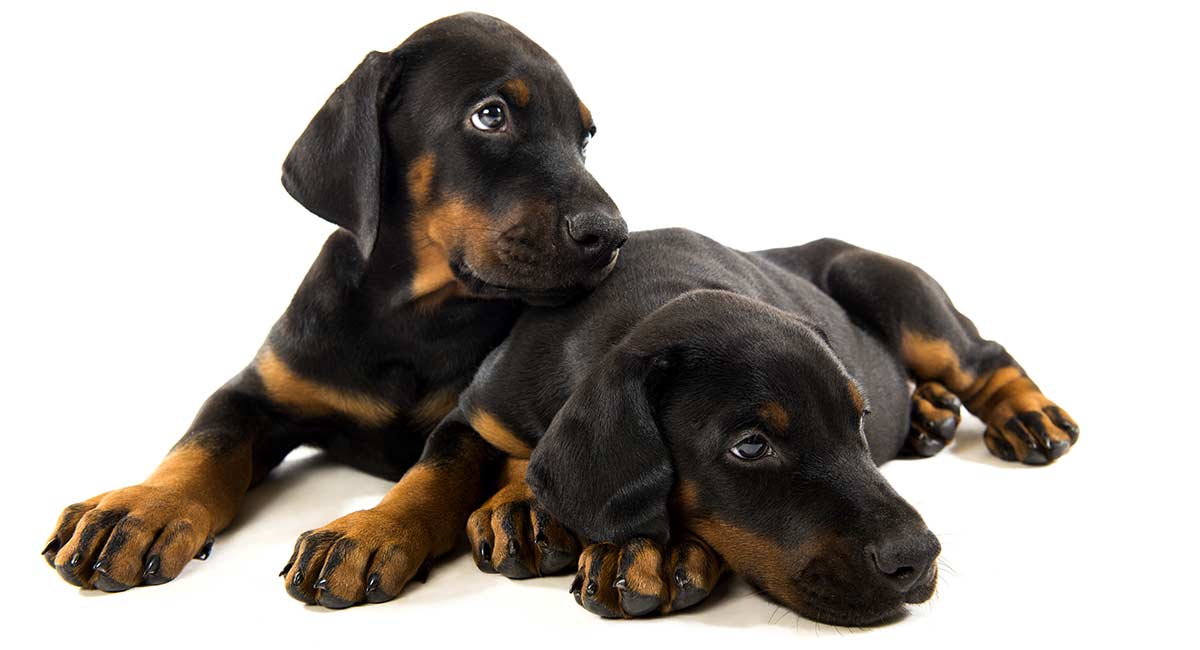 The best food for Doberman puppy growth and development is one designed for large, active breeds.
Your Doberman Pinscher puppy is going to be a big dog in a few months' time.
One that will delight in keeping fit, and staying active.
His meals during puppyhood are going to need to help him do this growing up at a slow and steady rate.
One that will keep his joints and heart as healthy as possible.
All of these products were carefully and independently selected by The Happy Puppy Site team. If you decide to make a purchase from one of the links marked by an asterisk, we may earn a small commission on that sale. This is at no extra cost to you.
The best food for Doberman puppy health
When looking for the best food for Doberman puppy dogs, you'll want to look at high-quality puppy foods.
Ones that have a good proportion of meat proteins like beef, chicken, and salmon.
And that are low in unnecessary additives like corn, soy, and wheat.
Although Doberman puppies start out small, they eventually grow into large, muscular dogs who were bred for work.
They require the proper nutrition that will help to nourish a healthy skeletal growth, as well as aid in muscle function and brain development.
Puppy food vs adult dog food
The type of food you provide your Doberman puppy in his first year as well as the amount you offer him are going to play a major role in his development into adulthood.
All puppies require puppy food over adult dog food, because puppies require different proportions of the same nutrients.
Puppy food has a higher calorie count.
This is important because puppies burn a lot more energy in their daily activities and through growth than adult dogs do.
Luckily, if you are feeding your Doberman puppy a high-quality puppy food for large breed dogs, then no supplements should be necessary.
Just a good quality, tasty food!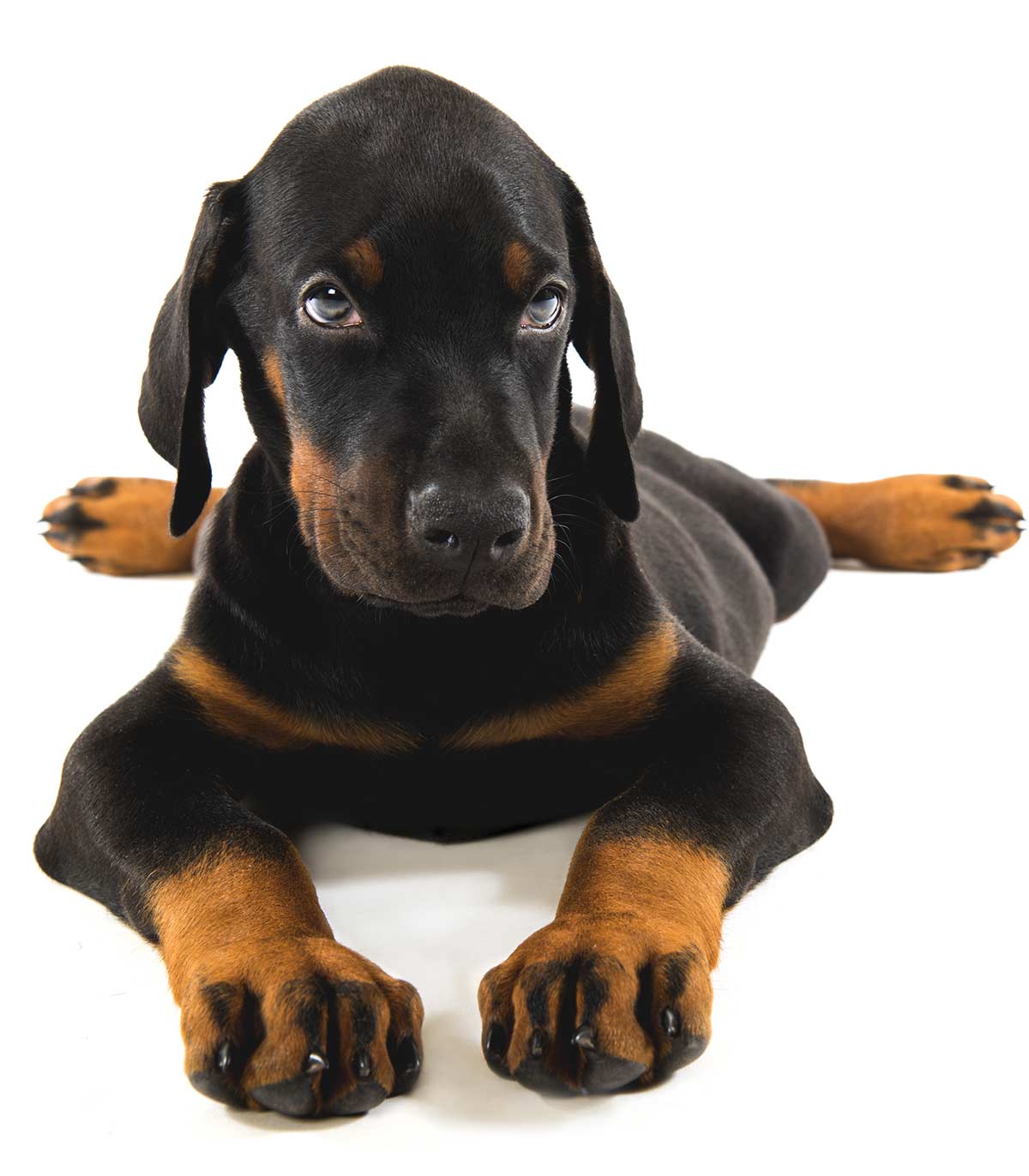 High-Quality Puppy Foods Perfect for Your Doberman Puppy
If you're not sure where to start when looking for the best food for Doberman puppy dogs, don't worry. Here is a list of some of our our favorite wet and dry puppy foods!
This  Dry Puppy Food* from wellness complete is a great option.
This food provides a complete and balanced diet for your growing pup.
Taste Of The Wild Puppy Food
This grain free puppy food by Taste of the Wild* is another great option.
This High protein puppy food contains Bison and Venison!
BLUE Wet Puppy Food
If you'd rather use wet food, why not go for BLUE Homestyle Wet Puppy Food*
This canned puppy food is nutritionally balanced, helping to support your pup as he grows.
Hills Science Diet Dry Puppy Food
Another excellent option is Hill's Science Diet's Dry Puppy Food*.
This complete diet contains antioxidants to help with your pup's healthy development.
Hill Science Diet Wet Food
Hill's Science Diet Wet Puppy Food* is another popular choice for doberman puppy owners.
The same quality brand as the previous option, but this time it's a canned wet food!
Rachael Ray Nutrish
Rachael Ray Nutrish* is a great choice for your growing pooch.
Purina Large Breed Puppy Food
Purina Pro plan Puppy* is a great choice for your growing Doberman.
It's packed with all the essential nutrients your pup needs to grow big and strong.
Iams Proactive Puppy Food
Another great option for your Doberman Puppy is Iams Proactive Large Breed* Puppy Food.
It's got everything your puppy needs to start off on the right paw.
Orijen Large Breed Puppy Food
Orijen Puppy food* is rich in whole animal ingredients.

The formula contains 85% quality animal ingredients.
Royal Canin Large Breed Puppy Food
We think Royal Canin's* large breed puppy food is a great fit for dobermans.
This food boasts highly digestible proteins to help your doberman grow up strong.
Specialty Doberman Puppy Foods
Specialty dog foods are best for dogs and puppies who are predisposed to certain health conditions.
Things such as food allergies, joint issues, chronic urinary tract infections, and dental or oral issues.
Your Doberman puppy should thrive on a standard food that is geared towards his breed.
You don't need to worry about speciality foods unless your veterinarian has a specific concern, such as those mentioned above.
A high-quality puppy food, that contains the proper percentages of proteins and fats, should offer most Doberman puppies everything they need to thrive.
How Much Should I Feed My Doberman Puppy?
At the start of each day, divide your puppy's meals into four bowls based on the quantities shown on the packet.
You can then pick kibble out of the bowl throughout the day, to use as training treats.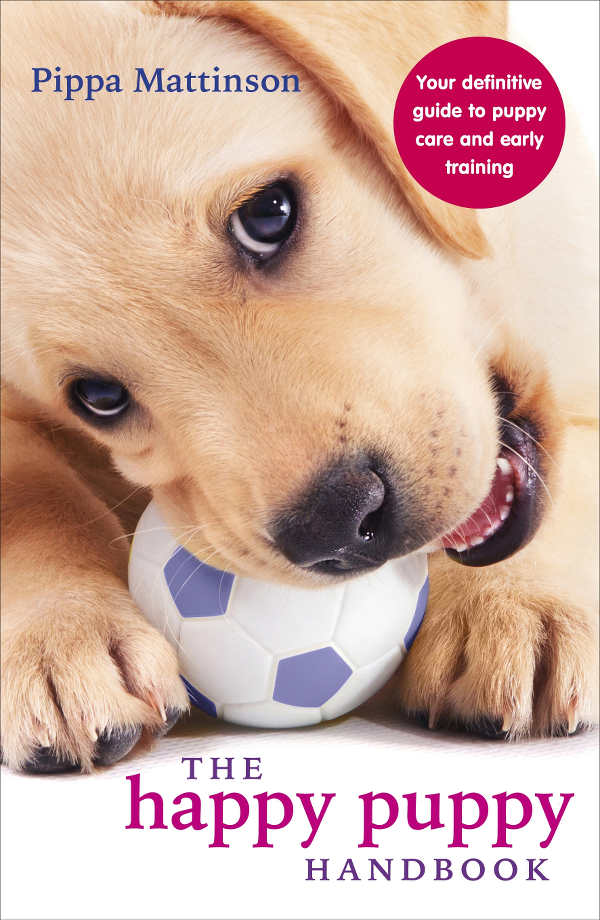 Reward calm behavior, keeping their feet on the floor, sitting, eye contact.
Anything that it will be helpful to see more of as they grow.
Then when a mealtime arrives, give them what remains in the bowl.
If you think they are looking a little slim or thick around the waist, adjust the daily amount slightly and keep an eye on them.
As your puppy grows, you'll find the amount they need to eat varies.
By the time your puppy is 12 months old, you can transition him to a high-quality adult dog food and feed him twice a day.
Ideally, stick with the same brand as your puppy food to avoid upset tummies on transition!
Remember, Dobermans are very active and may require more calories than many other dog breeds.
An adult Doberman Pinscher will eat around two to five cups of dry dog food per day.
However, we recommend starting your Doberman puppy off with 1/2 cup of a high-quality dog food morning, noon, and night. As he grows, you can increase the cup size.
Best Food For Doberman Puppy Health
The best food for Doberman puppy growth and development is one designed for large, active breeds.
Any of the brands listed should be a good fit for a young, healthy Doberman.
But if you aren't a fan, it's find to gradually switch them over to another option.
Just keep an eye on their stools and that waist line as you do!
Related Articles
References and Further Reading