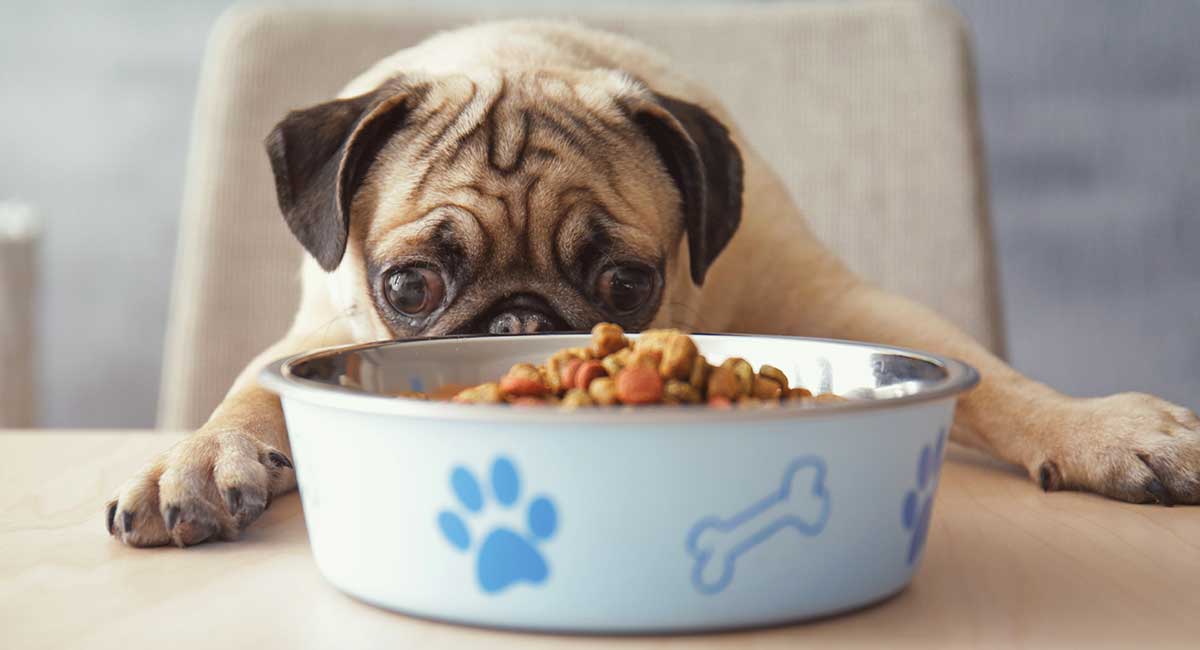 The flat-faced little Pug often struggles with difficulty breathing and digesting his meals.
To thrive, he needs a specially designed dog food for Pugs, which doesn't make these problems worse.
Among our favorite Pug foods are:
Each of these dog foods have some aspects which make them good choices, and perhaps even the best dog food for Pugs. And we have some more choices for you too.
Products included in this article were carefully and independently selected by the Happy Puppy Site team. If you decide to make a purchase from one of the links marked by an asterisk, we may earn a small commission on that sale. This is at no extra cost to you.
What is the Best Dog Food for Pugs?
The best Pug food contains all the nutrients they need, but is delivered in easy to bite chunks. Designed to be easy to chew, swallow and pick up by your tiny friend. Look for a dog food aimed at small, brachycephalic breeds.
You are what you eat, right?
If this saying is true, then diet is incredibly important for all of our four-legged friends. It can be especially vital for those pups in our lives that suffer from health issues due to certain breeding practices.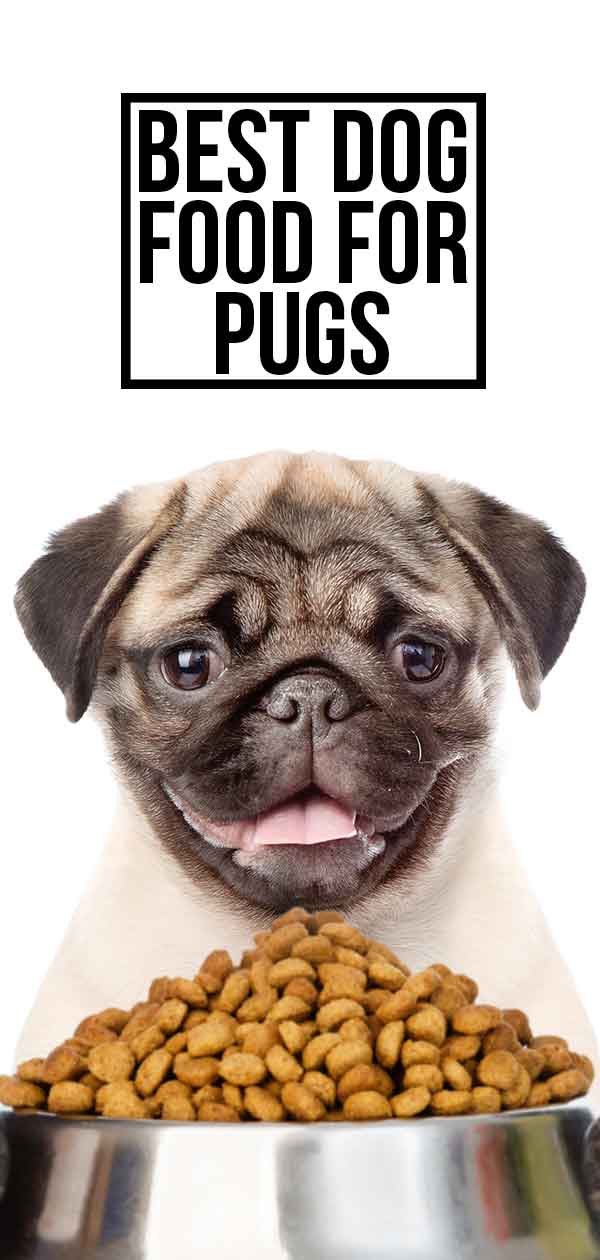 The Pug is a good example of a dog breed that needs special attention when it comes to what he eats.
Pug Food and Health
Due to their shorter noses and flattened faces, Pugs suffer from brachycephalic airway obstruction. This leads to breathing issues, incessant snorting and snoring, the inability to properly pant and regulate their body temperature, and even chronic pain.
Pugs, along with other brachycephalic dog breeds, may also be at higher risk of suffering from gastrointestinal complications. Pugs can also be prone to suffering from food sensitivities, food-induced allergies, and obesity.
With that in mind, Pugs need a dog food that is specified for their age, weight, and activity level. They need high-quality dog food that is free of fillers, additives, or by-products and has little to no soy, wheat, and corn.
Limited ingredient dog foods may be a good option for the especially sensitive Pug in your life. However, limited ingredient foods are not for every Pug.
Let's talk about a few dog foods we love for Pugs, beginning with dry dog foods.
Best Dry Dog Food for Pugs
Like everything on the market, there are pros and cons to feeding your dog dry dog food versus wet dog food.
One thing we like about dry dog food is that it's great for your dog's dental health. Dry dog food means your dog has to chew and crunch to get his food down, which in turn helps break down tartar buildup.
Dry dog food may also be more filling than wet dog food as it contains more carbohydrates. However, some dry dog food brands contain more preservatives, added sugars, and artificial flavors than wet dog foods.
If you do decide to go with dry dog food for your Pug, make sure you are going with a high-quality brand. Avoid feeding him something that may exasperate his digestive issues.
Also, because pugs have that unique, flattened face, they sometimes have difficulty picking up their food and chewing.
Some of the best dry food for Pugs will be smaller in size. They have a special shape so dogs like Pugs can collect and chew the food easier.
Kibble Dog Food Options for Pugs
Royal Canin Pug dry dog food* is designed with Pugs in mind.
The kibbles are small and specially shaped for a Pug's unique mouth. It helps make it easier for your Pug to eat and chew.
Not only that, but this dog food is formulated especially with Pugs in mind. It helps promote healthy muscle tone, weight, and healthy skin and coat.
Nulo Adult Grain Free Dog Food* is another great kibble option for Pugs.

It promotes a healthy weight and includes Omega-3 and Omega-6 fatty acids for healthy skin and coat.
This brand of dry dog food is also all-natural and grain-free.
And because Pugs can be prone to weight gain, a dry dog food like Hill's Science Diet Light for Weight Management* is an excellent way to help keep your Pug in ship shape.

It has small, easy to bite chunks perfect for a brachycephalic breed.
We also love Merrick Classic Small Breed Dry Dog Food for Pugs* as it contains all the essential nutrients Pugs need.

This includes Omega-3 and Omega 6 fatty acids for healthy skin and coat, as well as a high level of protein to promote healthy muscle tone.
Best Wet Dog Food for Pugs
For Pugs with food sensitivities or digestive problems, wet dog food may be the way to go.
Wet dog food can help reduce digestive issues in your Pug and help with Pugs who suffer from gas.
However, wet dog food contains much more water and fewer carbohydrates than dry dog food, which means it can be less filling and leave your Pug hungrier sooner after mealtimes.
If you think that feeding your Pug a wet dog food diet is best, aim for wet dog foods that are high quality. Look for plenty of protein and no fillers, corn, soy, wheat, or other additives.
Nutro Grain Free Adult Wet Dog Food* is a great wet dog food option for Pugs.

Another wet dog food option we like for Pugs is Blue Buffalo Limited Ingredient Diet*.
This limited ingredient diet is great for Pugs and other dogs that suffer from food allergies and digestive issues due to the simple ingredients and grain-free options.
And for Pugs who need extra help with weight control, try wet dog foods like Wellness CORE Natural Grain Free Wet Canned Dog Food.*

This food promotes a healthy weight while offering your Pug the nutrition he needs without sacrificing quality.
Best Dog Food for Pug Puppies
Since puppies have different nutritional needs than adult dogs, it's important to make sure your Pug puppy is eating a high-quality puppy food for small breed dogs.
Diamond Naturals Small Breed Puppy Dry Dog Food* is rich in protein and amino acids to aid in skeletal and muscle growth.
It also lacks additives and fillers that Pug puppies can be extra sensitive to due to their genetic makeup.
A brand with similar ingredients is Blue Buffalo Life Protection Formula* for small breed puppies.
This is also a great option for pups with sensitive bellies as it is made free and clear of preservatives, soy, corn, or wheat, or by-products.
And for a wet food option for your Pug puppy, try Canidae Grain Free Pure Dog for puppies*.

This limited ingredient wet puppy food is great for Pug puppies who are sensitive to certain added ingredients or suffer from sensitive stomachs or allergies.
Best Dog Food for Pugs With Sensitive Stomachs
Pugs are notorious for having digestive issues and sensitive stomachs. Limited ingredient dog foods can be helpful to dogs with belly problems, gas, and other digestive problems.
Blue Buffalo Basics Limited Ingredient Diet for Small Breeds* is a great option for Pugs with belly issues. As the name suggests, the ingredient list is limited.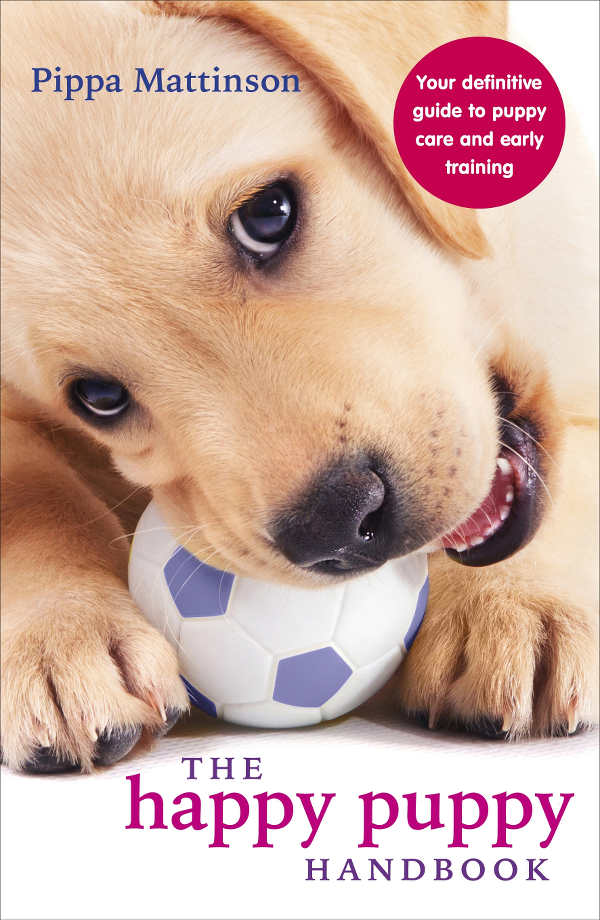 This is a turkey recipe, making it a great option for dogs who are sensitive to chicken or beef, and it also steers clear of soy, eggs, wheat, corn, dairy, and other ingredients are known to cause digestive issues in dogs.
Similarly, Wellness Simple Natural Grain Free Dry Dog Food* for small breeds is a limited ingredient dog food.

It contains high-quality ingredients and is free of fillers, additives, and grains that cause dietary issues.
Best Dog Food for Pugs with Allergies
For Pugs who are prone to skin rashes and coat issues due to food allergies, go for foods with high levels of healthy fatty acids like Omega-3 and Omega-6. We also suggest avoiding dog foods that are high in grains or fillers like corn, soy, wheat, and eggs.
Wellness Complete Health Small Breeds* is a dry food option we like for dogs like Pugs who suffer from allergies. This food is free of additives and ingredients that Pugs can be sensitive to.

Along with limited ingredient dog foods, grain-free options may also help with a Pug who suffers from food allergies.
Blue Buffalo Freedom Grain Free dog food for small breeds* is a good and high-quality dog food option for Pugs who deal with food sensitivities and allergies.
Best Dog Food for Pugs
Finding the right food for your Pug could come with some trial and error. When in doubt, it never hurts to consult with your veterinarian about the best foods for your unique Pug.
Remember, try and go for dog foods that are specified for your Pug's age, weight, and activity level, while also ensuring the food is high in quality and low in unnecessary additives and fillers.
Have you tried any of the dog foods on our list or do you have any other good dog food suggestions for Pug parents? Tell us what you think in the comment section!
Affiliate link disclosure: Links in this article marked with an * are affiliate links, and we may receive a small commission if you purchase these products. However, we selected them for inclusion independently, and all of the views expressed in this article are our own.
References