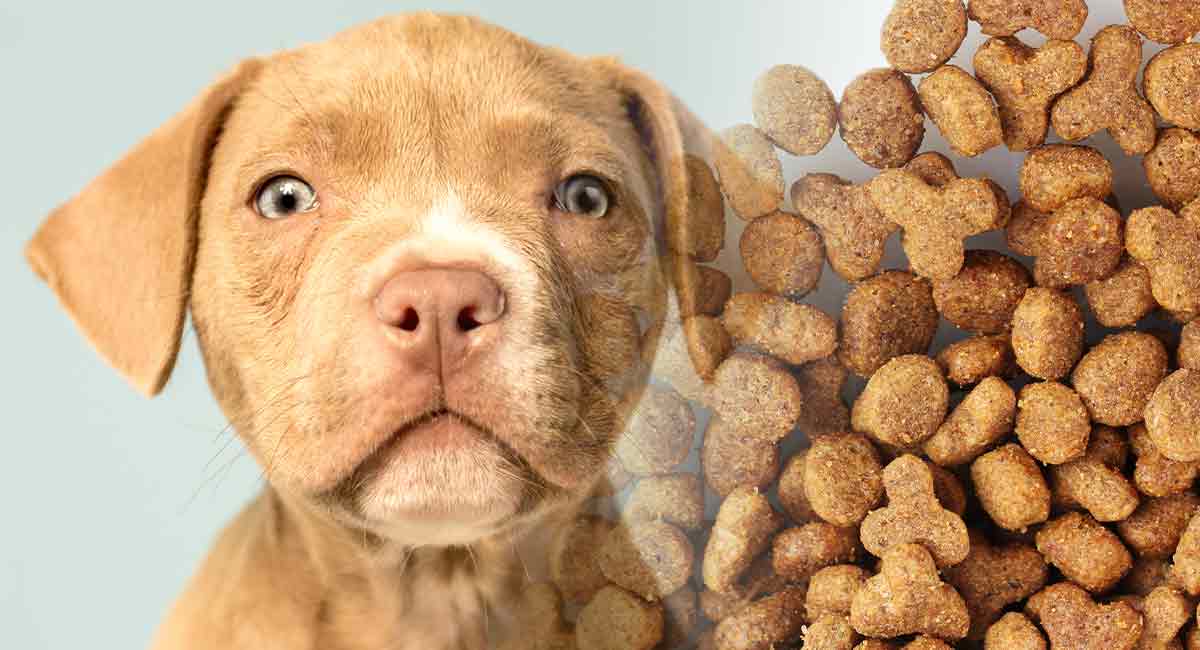 Plenty of manufacturers are vying to produce the best dog food for Pitbulls. So, we've examined the top selling options and identified our five favorites:
Each of these diets is high in quality proteins and low in unnecessary extra ingredients which can upset Pitbulls' delicate stomachs.
But they're not the only meals that might hit the mark for your Pitbull pup.
So lets take a closer look at all the options for your hungry Pitbull.
Let's have a look at some of the best food options for Pitbulls and figure out which one suits your dog.
Products included in this article were carefully and independently selected by the Happy Puppy Site team. If you decide to make a purchase from one of the links marked by an asterisk, we may earn a small commission on that sale. This is at no extra cost to you.
Best Dry Dog Food for Pitbulls – Adult
Dry dog food is convenient, easy to store, and easy to measure into portions.
The moisture content of dry dog food ranges from only 6-10%. So you'll want to keep an eye on your Pitbull's water intake if you're feeding them a dry diet.
Dry foods can be used in feeding toys which are great sources of stimulation for intelligent dogs like Pitbulls.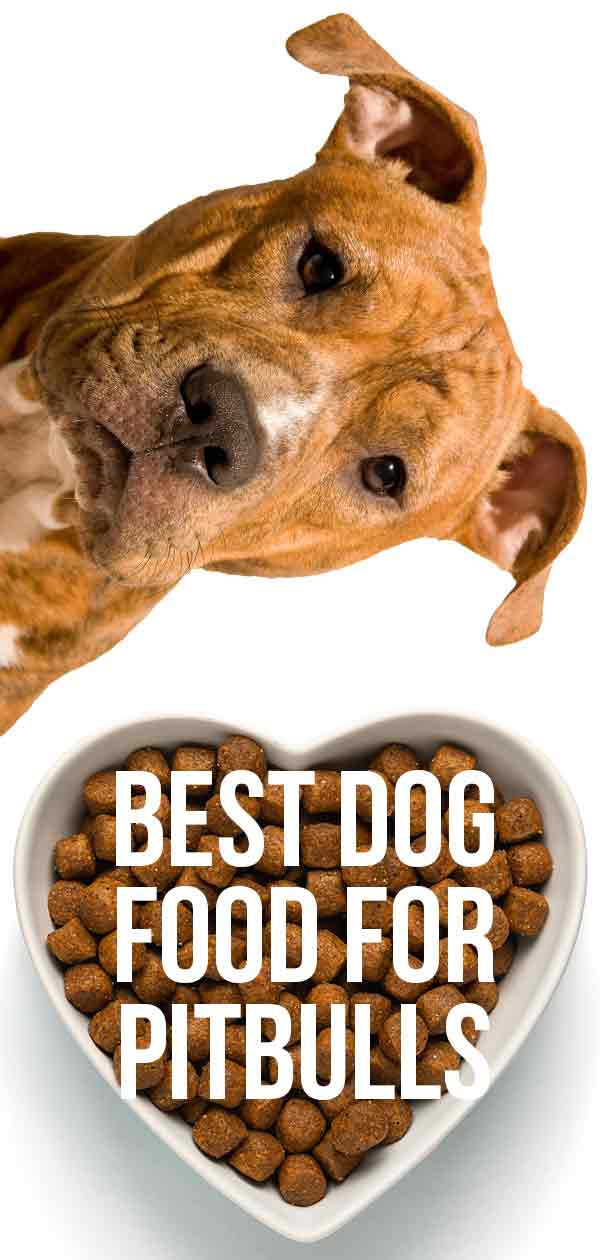 Here are some highly rated dry dog food options that might suit your Pitbull.
1. Rachel Ray Nutrish PEAK Recipe with bison
These Rachel Ray Nutrish biscuits* provide 30% crude protein for energy and muscle maintenance.
So they're a great option for athletic breeds like the Pitbull.

They contain ingredients like bison, beef, chicken and turkey. So, these biscuits provide high-quality and varied protein.
Nutrish meals contain added vitamins and minerals. But no artificial flavors, colors or preservatives.
All in all, this is a great contender for the best dog food for Pitbulls.
2. Natural Ultramix Salmon Recipe Dry Food
If your Pitbull prefers fishy flavors to red meat, these Natural Ultramix Bites* are sure to fit the bill.

Again with 30% protein, this recipe is packed with salmon, herring and menhaden.
It's great for a Pitbulls allergic to grain or poultry, as it contains neither. But it's delicious for all other Pitbulls too!
Multiple reviews also state that this is a successful diet for fussy eaters.
3. Blue Buffalo Wilderness Rocky Mountain Recipe
These Blue Buffalo Wilderness biscuits* are rich in protein and omega-3 fatty acids.

Many positive reviews are from people with large dog breeds like the Pitbull.
They contain glucosamine to support healthy joints and mobility.
This might be the best dog food for Pitbulls who are struggling with arthritis or joint issues.
4. Canidae All Life Stages Dry Food
This multi-protein kibble from Canidae* is a high quality practical option for people who own more than one dog.
Besides being available in truly enormous bags, is contains several sources of protein plus added vitamins and minerals.
The nutritional profile has been balanced to suit growing younger Pitbulls as well as adults.
One previous Pitbull owning purchaser even says it reduced their dog's gas!
5. Taste of the Wild Grain Free Dry Dog Food – High Prairie Flavor
Finally, this cult kibble from Taste of the Wild* combines buffalo, chicken, lamb, bison, venison and beef with added probiotics, vitamins and minerals for a supremely meaty hit!
This diet contains 32% crude protein. It is ideal for dogs who get a lot of exercise, and pregnant or nursing females.
Best Wet Dog Food for Pitbulls
Wet dog food for Pitbulls is much higher in water content. Which is great for dogs who don't tend to drink enough.
They are also worth considering if you have a gluttonous dog. As the volume of water means your Pitbull can tuck into a bigger portion but still receive the same number of calories as a smaller kibble portion.
However, wet diets aren't as good as kibble diets for cleaning dogs' teeth. So you'll need to be diligent about brushing.
Here are some highly rated wet foods that might be a good option for your Pitbull.
1. Rachel Ray Nutrish PEAK Natural Wet Dog Food
This Rachel Ray Nutrish wet food variety pack* is full of protein and natural ingredients to support active breeds like the Pitbull.

The variety pack includes three flavors. They are chicken paw pie, hearty beef stew and savory lamb stew.
They are so popular that they are the #3 best-selling canned dog food product on Amazon!
2. Purina ONE SmartBlend True Instinct Adult Canned Wet Dog Food
This Purina canned food* is 78% moisture which will keep your Pitbull hydrated and replenished.

Its primary ingredients include turkey, turkey broth, chicken and pork lungs. So, it is packed with natural nutrients and protein.
Nutro Grain Free Adult Wet Dog Food Cuts in Gravy
Nutro's wet food variety pack* comes in easy-to-serve trays to make meal times with your Pitbull quick and convenient.

They are free of GMOs, artificial preservatives and artificial flavors. Plus, they contain a variety of nutritional supplements including vitamins, calcium and zinc.
Best Dog Food for Pitbull Puppies
We have looked at some of the best choices for adult Pitbulls. But what about puppies?
Pitbulls are medium to large dogs. So, as puppies they need a suitable diet to support rapid growth and development.
That means plenty of protein to support growing bones and muscles.
But it's just as important to avoid an excess of calories or ingredients like calcium. As either of these is linked to faulty skeletal development.
Compared to adult Pitbull diets, puppy food also usually contain smaller pieces which are easier to digest.
Here are some highly-rated options that might suit your pup.
1. Eukanuba Large Breed Puppy Dry Food
Eukanuba have designed this dry dog food* specially to meet the needs of large breed puppies like your Pitbull.

It contains 26.5% crude protein to provide the essential amino acids your puppy needs to grow properly.
It provides a blend of vitamins and minerals to boost your puppy's immune system during this critical stage of its life.
2. Fromm Heartland Gold Grain Free Puppy
The primary ingredients of this dry food by Fromm* include beef, pork and pulses. So, it is full of high-quality protein sources.
It also contains probiotics to aid your Pitbull puppy's digestion and reduce the risk of an upset tummy.
The especially small size of these biscuits means they're ideal training treats too.
2. Victor Class Hi-Pro Plus Dry Dog Food For Active Dogs & Puppies
These biscuits by Victor Class* have a great calcium to phosphorus ratio, which are two essential minerals for bone growth.

They have a crude protein content of 30%, most of which is from meat sources which your puppy will instinctively love.
Best Dog Food for Pitbulls with Sensitive Stomachs
Just like humans, dogs can suffer from sensitive stomachs that can affect their feeding habits. It can even stop them from eating!
This can be a cause of frustration in owners who don't know what to feed their Pitbulls to avoid upsetting their stomachs.
Luckily, there are some dog foods on the market designed to meet the needs of dogs who have sensitive stomachs.
Let's have a look at some of the most popular options to find the best dog food for Pitbulls with sensitive stomachs.
1. Purina Pro Plan Sensitive Stomach Pate Wet Dog Food
Purina's Pro Plan Sensitive Stomach wet food* is formulated to provide your Pitbull with an easy and stress-free digesting experience.

It contains salmon which is high in healthy fats to improve skin and coat condition, and rice which is known to be gentle on dogs' stomachs.
2. Weruva Grain-Free Natural Dry Dog Food
These grain-free biscuits by Weruva* contain only simple ingredients to avoid digestive issues.

They contain ingredients like pumpkin seeds and seaweed to increase your Pitbull's fiber intake and help everything pass through easily.
3. I and Love and You Naked Essentials Dry Dog Food
The primary ingredients in these biscuits* are lamb, chicken meal and turkey meal. So, they are a great source of protein for your Pitbull.

They contain pre and probiotics to promote a healthy gastrointestinal tract.
Best Dog Food for Pitbulls with Allergies
If your Pitbull suffers from allergies, it can be hard to know what to feed it.
The main symptoms of food allergies in dogs include skin and stomach irritation.
Hypoallergenic diets are designed to reduce the risk of inducing an allergic reaction in your dog.
Let's take a look at some of the options for the best dog food for Pitbulls with allergies.
1. Hill's Science Diet Dry Dog Food, Sensitive Stomach & Skin
If your Pitbull is an adult, you may want to consider this dry food by Hill's*.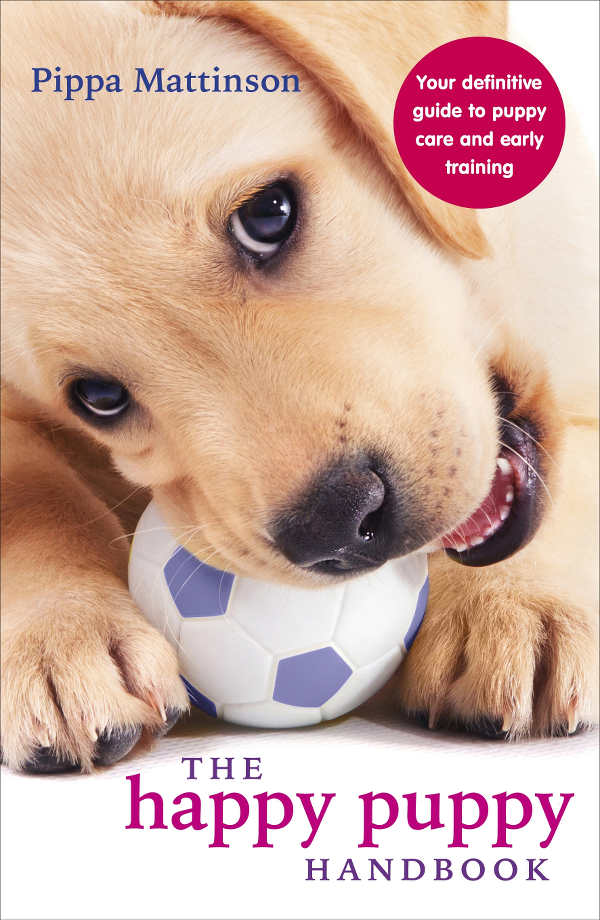 The ingredients include prebiotic fiber to maximize health in the gut. As well as vitamin E and healthy fatty acids to improve skin condition.
It contains 26% crude protein. So, it is an excellent choice for muscular breeds like your Pitbull.
2. Purina Pro Plan Focus Sensitive Skin & Stomach Adult Dry Dog Food
The first ingredient in these Purina biscuits* is salmon which is a great source of protein, vitamins and minerals.

They contain easily digestible ingredients including rice and oatmeal chosen specially to be gentle on your Pitbull's stomach.
Omega-6 fatty acids and zinc are included to nourish the skin and coat.
3. PS For Dogs 100% Hypoallergenic Dog Food
PS For Dogs have formulated this hypoallergenic dried food* by eliminating common allergens such as grains and potatoes.
It contains high-quality protein sources like lamb and turkey to support muscle growth in your Pitbull.
The manufacturer offers a satisfaction guarantee. So you can get a refund if your Pitbull is not keen on it.
What is the Best Dog Food for Pitbulls?
Affectionate and loyal, Pitbulls are well-loved by adoring enthusiasts.
With their active and playful temperaments, they require proper nutrition to support their high energy levels.
It is important to ensure that your Pitbull is getting the protein, fats, vitamins and minerals it needs in order to be a happy and healthy pooch.
As with humans, this will vary with age, health status and activity levels.
As Pitbulls are a muscular breed, you may want to consider a higher protein diet. Good quality protein sources include chicken, lamb and turkey.
Best Dog Food for Pitbulls – Tell Us Your Thoughts!
What do you feed your Pitbull?
Please tell us about your hits (and misses) down in the comments box!
This article was reviewed and updated in October 2019.
Affiliate link disclosure: Links in this article marked with an * are affiliate links, and we may receive a small commission if you purchase these products. However, we selected them for inclusion independently, and all of the views expressed in this article are our own.
You'll Also Like…
References and Resources