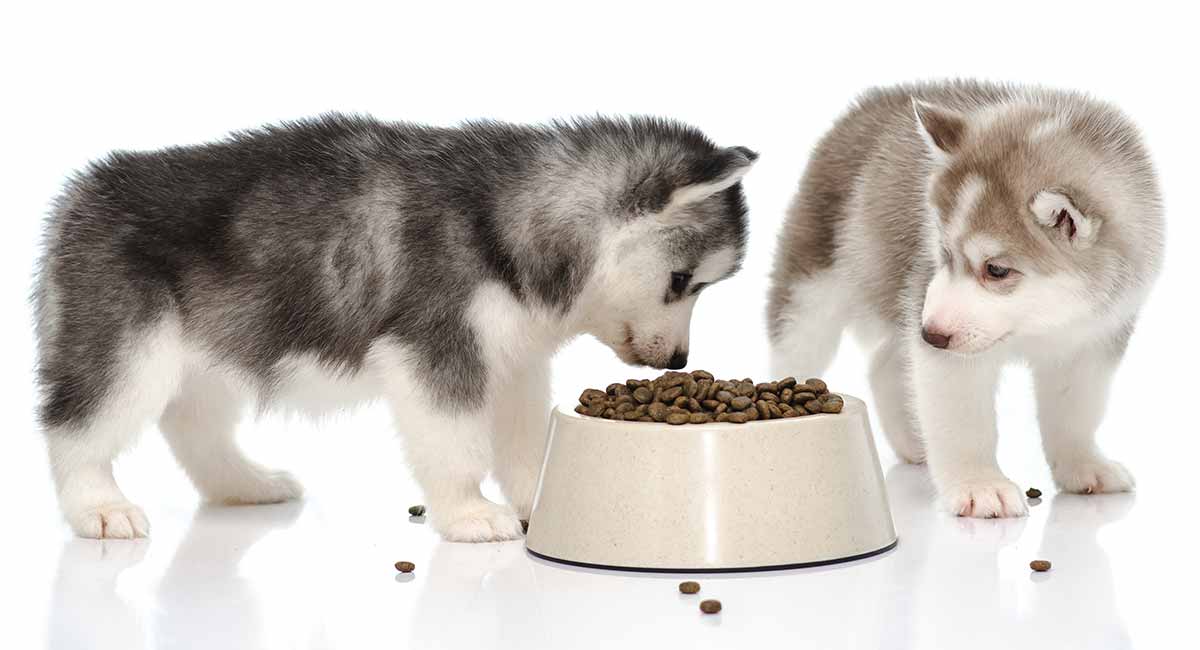 Choosing the best dog food for Huskies requires becoming educated about the history and energy needs of these high-performance, active dogs.
The Siberian Husky dog breed is a little different than your traditional pet dog in several ways.
Up until the 1990s, only a handful of breeders and owners kept Huskies!
These Huskies were pure working dogs: pulling sleds, assisting with hunting duties, and even famously pulling the sled in 1925 that brought a life-saving diphtheria serum to the tiny, remote town of Nome, Alaska.
Today, Siberian Huskies are also prized as pet companion dogs.
But learning how to provide the proper Husky diet can take time.
So what do Huskies eat?
What about Huskies and allergies?
What is the best food to feed Husky puppy dogs?
Are Huskies picky eaters?
What is the best food for Huskies as adults?
We will answer all of these questions in this article!
Products included in this article were carefully and independently selected by the Happy Puppy Site team. If you decide to make a purchase from one of the links marked by an asterisk, we may earn a small commission on that sale. This is at no extra cost to you.
What Do Huskies Eat In The Wild?
The Siberian Husky dog is classified as an omnivore, like people.
This means a Husky can eat both animal and plant matter for nutrition.
Everything about the Husky dog's wild ancestors, including its medium size, is designed to optimize this breed for very long and physically demanding runs in very cold climates.
These dogs can run over 100 miles per day on a diet closely monitored by the dog!
Siberian Huskies will self-regulate what, when, and how much they eat based on how many calories they are burning.
Are Siberian Huskies Picky Eaters?
The Siberian Husky's unique evolution can make these dogs seem like picky eaters to the uninitiated.
The Siberian Husky is one of just eight dog breeds considered to be closest to the dog's wild wolf ancestor.
(Specifically, the Taimyr wolves of Siberia that lived 35,000 years ago.)
This definitely makes it tempting to label these dogs picky eaters after you see your dog take one whiff of a new food and instantly decide, "That's not for me!"
Preservation Instinct
But in the wild, a wolf has one chance to decide whether a new food is safe to eat.
Make the wrong choice and the wolf dies.
Huskies have retained that fine-tuned sensibility.
If ever your Husky eats a food and becomes ill afterwards, you can bet she will never touch that food again!
For you, initially, this can translate into purchasing the very smallest quantity of a new food until you see how your Siberian Husky dog reacts.
And once you do find the best food brand for Huskies, don't be surprised if one day your dog suddenly decides he doesn't want to eat it anymore.
Then you have to start your search for the best food to feed a Husky all over again.
Reasons Why A Siberian Husky Dog Won't Eat
Figuring out the specifics of what is a Huskies diet can feel hard enough, but then it is time to tackle the question of how much and how often Huskies eat.
It is true that so many dog breeds will eat anything, anytime, anywhere.
Often at a pace that suggests they have never been fed before in their life.
If this is your first time caring for a Siberian Husky dog, prepare for a different experience when you serve your Husky's meals!
Exercise Before Meals
Some pet Siberian Huskies won't eat until they have been out for a walk or run or a brisk game of fetch.
These dogs simply aren't used to eating until after they have had some serious hard-core exercise.
Small Portions
As well, most dogs will scarf down their dinner after a mild before-dinner stroll, whereas the Husky may not even eat his full portion after a lengthy run.
This, too, speaks to the breed's lineage.
Husky dogs have a unique method of regulating their metabolism that allows them to work hard on really small amounts of food!
Meal Boredom
Finally, Huskies are one of the few dog breeds on the planet that are actually capable of becoming bored with food and eating.
(Crazy, right?!)
If you suspect this is the reason your Husky dog won't eat, try a treat ball or puzzle feeder to make mealtimes more interesting.
What Kind Of Food Do Huskies Eat?
What do Huskies like to eat?
If you are brand new to owning a Siberian Husky, and your Siberian Husky is destined to be a sled dog or racing dog, you will want to take guidance from other trainers and sled dog owners as well as your dog's veterinarian when planning meals.
But if your Siberian Husky's primary job is to be your canine companion, you basically have a choice of three diets: commercially-prepared dog foods, raw/BARF (Biologically Appropriate Raw Food), or home-prepared meals.
Many new Husky owners have the question, "What food do Huskies eat?"
Here are answers to some frequently asked questions about common dog foods.
Can Huskies Eat Rice?
Yes, Husky dogs can eat rice.
Can Huskies Eat Raw Chicken?Can Huskies Eat Raw Meat?
Huskies can eat raw chicken, as well as other raw meats.
Huskies can eat raw meat, either for treats or as part of a raw/BARF diet.
Can Huskies Drink Milk?
Outside of offering some low-fat or no-fat organic Greek yogurt if your dog's digestion is off (or at your veterinarian's suggestion), you should mostly avoid feeding your Siberian Husky dairy foods.
How Much Do Huskies Eat?
Husky dogs have evolved to eat a specialized diet.
In particular, these dogs need more protein and fat than many other dog breeds.
Aim for 30+% protein content and 18+% fat content in a kibble.
Choosing a higher quality food will mean you can feed one to two cups per day (or as your veterinarian recommends).
You may need to feed more than two cups of a lower quality food.
If you want to feed a home-cooked or raw/BARF diet, you will need to work closely with your veterinarian to ensure your Husky is taking in sufficient quantities of all necessary nutrients.
Huskies are particularly prone to developing a condition called Zinc-Responsive Dermatosis, since these dogs struggle to absorb zinc.
If you see hair loss or scabs around your Husky's face, talk with your vet about adding a zinc supplement to your Husky's diet.
Best Dog Food For Huskies To Gain Weight
Husky dogs are prone to losing weight if they don't like the food being served or they don't feel motivated to eat.
Talk with your vet about how to feel your dog's ribs to tell if she is underweight.
You may also want to invest in a home scale or bring your dog to the vet for regular weigh-ins at first as you get used to managing her weight at home.
Talk with your vet about supplementing your dog's diet with high quality people foods to help your dog gain weight.
Options to talk about may include hard-boiled eggs, cooked chicken, baby carrots, and yogurt.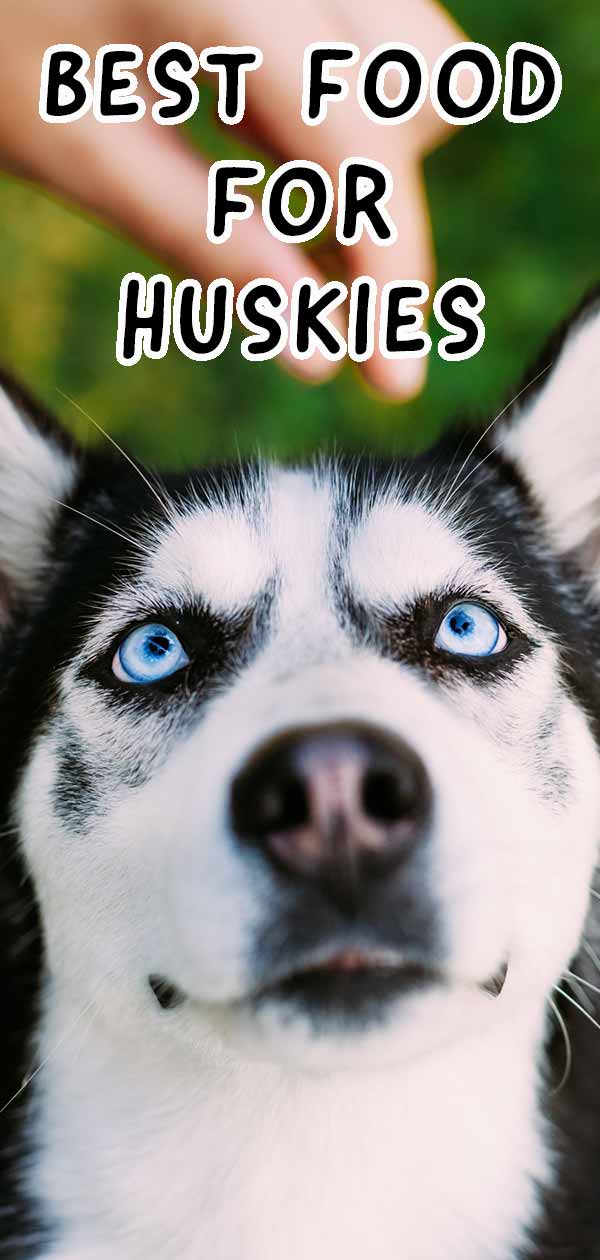 Best Dog Food For Huskies – Dry
Dry kibble needs to have a high protein and relatively high fat content to be suitable as a primary source of nutrition for Siberian Husky dogs, whether you are selecting the best food for Husky mixes or purebred Husky dogs.
Blue Buffalo Wilderness High Protein Grain Free
With 34% protein and 15% fat, this food * could be suitable (with a small amount of higher fat treats) as your dog's main meal source.
Why not give it a try.
Taste of the Wild Grain Free High Protein
Taste of the wild* are a widely respected brand, who specialise in high protein dog food.
With 32% protein and 18% fat, this food is suitable as your Husky's main source of nutrition at mealtimes.
CRAVE Grain Free High Protein Dry Dog Food
With 34% protein and 17% fat, this food* is also suitable as a main source of daily nutrition for your Husky.
Best Dog Food For Huskies – Wet
It can be more challenging to keep a Siberian Husky dog well hydrated.
This can mean the best food for Huskies eating commercial diets may be a mixture of dry and wet food.
CRAVE High Protein Grain Free Adult Wet Dog Food
With 12% protein, 7% fat, and 78% moisture, this is a suitable topper and treat food* for Huskies.
Your dog will thank you for this great tasting treat!
Wellness 95% Natural Wet Grain Free Canned Dog Food
With 9% protein, 10% fat, and 78% moisture, this food* is a great topper to provide extra nutrients and hydration to your Husky.
NUTRO Kitchen Classics Adult Wet Dog Food
With 8.5% protein, 7% fat, and 78% moisture, this is also a good wet food* for your Husky.
Best Dog Food For Huskies – Raw/BARF
If you are struggling to figure out what's the best dog food for Huskies, you may want to talk with your vet about switching to a raw/BARF diet, which is the closest match for how working sled and racing Huskies are fed.
Wellness Core RawRev Natural Grain Free Dry Dog Food
This raw-based kibble food* has dry kibble plus freeze-dried raw bits mixed in.
It features 36% protein and 16% fat.
Instinct Raw Boost Grain Free Recipe Natural Dry Dog Food by Nature's Variety
This raw-based food* combines dry kibble and freeze-dried raw protein bits.
It features 35% protein and 20% fat.
Stewart Raw Naturals Freeze Dried Dog Food
With 40% protein and 20% fat, this food* offers a great option for your Husky's daily diet.
Best Food For Husky With Sensitive Stomach
Do Huskies have sensitive stomachs?
They are known as a dog breed that can be more sensitive to additives, fillers, and common allergens like corn, wheat, dairy, soy, and eggs.
This means that the best dog food for Huskies is often a limited ingredient diet, or L.I.D.
However, these foods are sometimes lower in both protein and fat.
You may need to additionally supplement them with whole food sources for complete nutrition.
Wellness Simple Natural Grain Free Dry Limited Ingredient Dog Food
With 26% protein and 12% fat, this food* would be a good starter with extra protein and fat added in.
The minimalistic ingredient list helps protect your pooch from possible allergens.
CANIDAE Grain Free PURE Dry Dog Food Limited Ingredient Diet
With 32% protein and 18% fat, this food* would be suitable as a main staple for your Husky.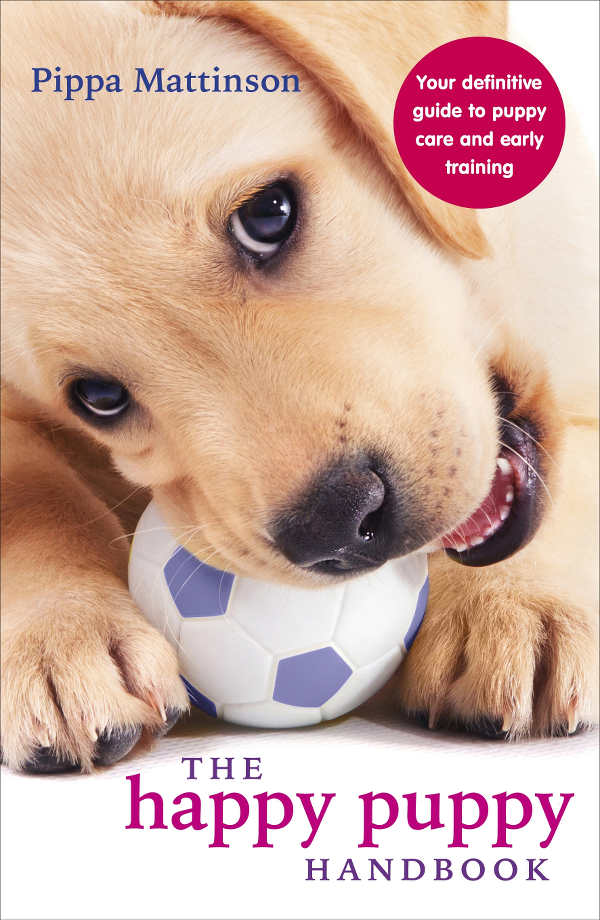 It also cuts out many of the most common ingredients that cause stomach upset.
Merrick Limited Ingredient Diet Grain Free Limited Ingredient Dry Dog Food
With 29% protein and 15% fat, this food* could be suitable.
It may also need some judicious supplements in the form of whole protein and fat sources.
Best Dog Food For Husky Puppy
Finally, we can't forget about those cute Husky puppies!
Figuring out what's the best food for Huskies can and should change as your Husky puppy grows up.
Puppies in general need a different nutrient content and more calories than adult dogs because they are growing so fast.
Nature's Variety Instinct Raw Boost Grain Free Recipe Natural Dry Dog Food Puppy
With 33% protein and 15% fat, this* is a good starter food for a Husky puppy.
Help your pup get the right start with nature's variety.
Best Dog Food For Huskies
We hope you have found this article about the best food for Husky puppy and adult dogs useful as you plan your Siberian Husky's daily menu!
Remember, figuring out what is the best dog food for Huskies can really look different from one Husky to the next!
Take help from your Husky's breeder or your veterinarian as needed to find the right diet that keeps your Siberian Husky healthy and happy.
We would love to hear in the comments below how you maintain your Husky's diet.
Affiliate link disclosure: Links in this article marked with an * are affiliate links, and we may receive a small commission if you purchase these products. However, we selected them for inclusion independently, and all of the views expressed in this article are our own.
Sources
Norris, N., et al, "The Siberian Husky: A Brief History of the Breed in America," Siberian Husky Club of America, 2009.
Loftus, J.P., et al, "Energy requirements for racing endurance sled dogs," Journal of Nutritional Science, 2014.
Vanek, J., DVM, "Water, Water Everywhere," Yukon Quest, 2018.
Van Nierkerk, J., et al, "Guidelines to the Siberian Husky Diet," Husky Rescue SA,
Crane, L., "In 1925, a remote town was saved from lethal disease by dogs," BBC-Earth, 2016.
Bartz, R., Animal Guide: Husky, PBS Nature, 2018.
Skoglund, P., et al, "Ancient Wolf Genome Reveals an Early Divergence of Domestic Dog Ancestors and Admixture into High-Latitude Breeds," Cell Journal, 2015.
Robson, D., "Researchers Seek to Demystify the Metabolic Magic of Sled Dogs, 2008.
Vitale, C., DVM, DACVD, "Canine zinc-responsive dermatosis," Veterinary DVM 360, 2004.