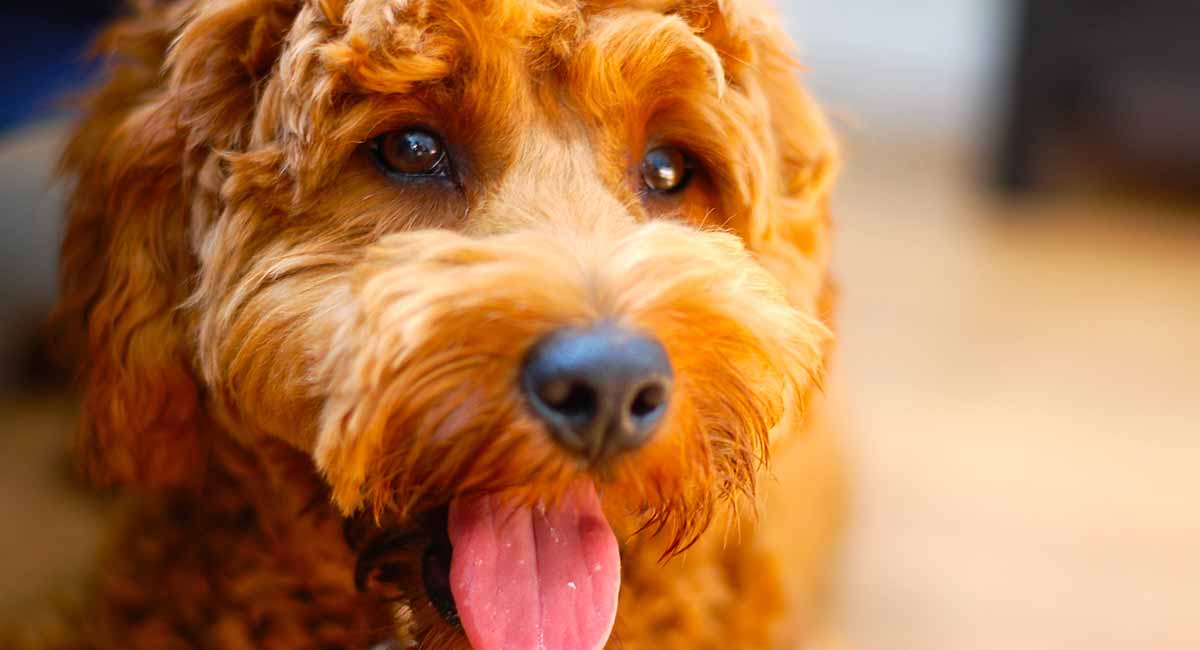 The best dog food for Goldendoodles contains all the nutrients they need, in a tasty form! The ingredients list should be high in protein and fat, low in fiber and carbohydrates. Vitamins and minerals should be balanced based on your dog's age and help to keep their coat in great condition. The doggy diet is tailor made for designer breeds with high activity levels.
Contents
Goldendoodles come in three sizes, miniature, medium and standard. You need a dog food that's designed for your pet's adult body stature as well as general condition.
The Best Dog Food for Goldendoodles Growth
An adult standard-sized Goldendoodle will use around 1,200 calories each day. However, the age and activity levels of your pet will also influence how many calories he needs.
Growing puppies use more calories than you might think, even though they are smaller than adult dogs! That's because they need energy for playing, while also feeding the growth of muscles, bones, and organs. Remember to take this into account when deciding on the best puppy food for Goldendoodles.
One of the most appealing things about the Goldendoodle breed is his curly golden coat. Feeding a high-quality dog food can help to keep your pet's crowning glory in top condition, so it's essential that you make the right choice.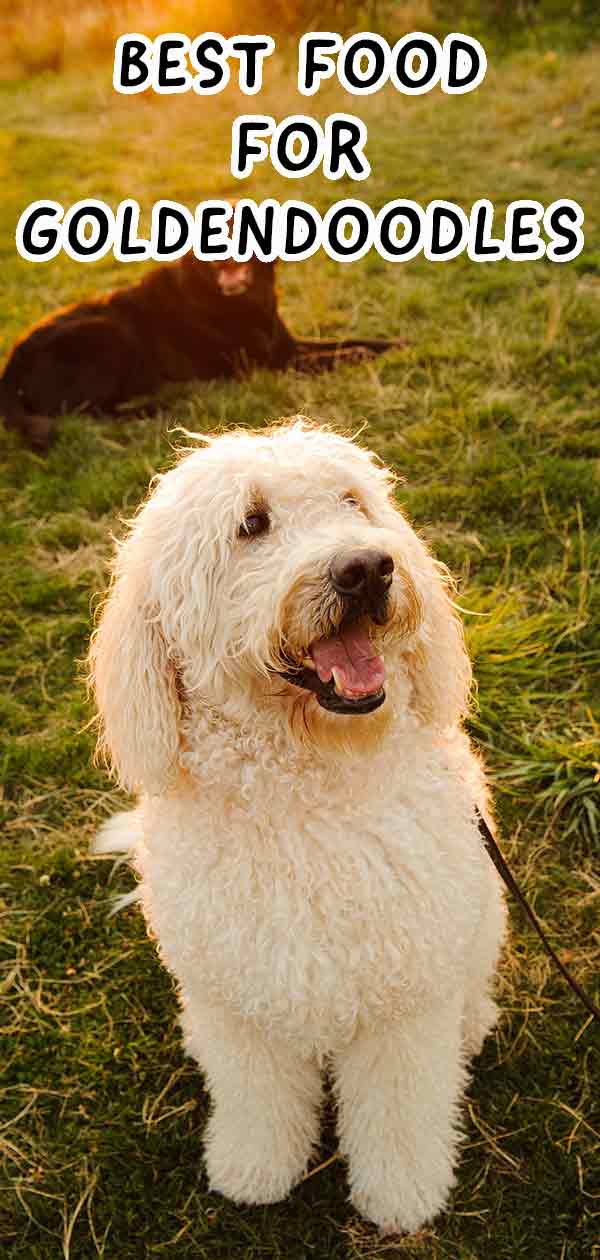 Weight Control
Always keep your Goldendoodle at a healthy weight. If he becomes too fat, problems with his joints and bones can be made worse as a result.
The best dog food for Goldendoodles in terms of weight control is one that is high in protein and fat but low in carbohydrates. However, just following the instructions on the packaging for quantities will go a long way to keep your dog fit and healthy. Although you will sometimes need to adjust these quantities if you feel your dog's metabolism isn't keeping it in check.
Goldendoodle Food Calculator
There's no official calculator for how much to feed your Goldendoodle. However, every package or can of dog and puppy food will show guidelines on the amount you should feed your Goldendoodle.
Feeding guides are usually based around the weight of the dog. If you're not sure how much your pooch weighs, take him down to your local vet clinic and ask them to weigh him for you on their canine scales. They also might help you develop a Goldendoodle feeding chart to make you life easier.
Alternatively, if you own a mini Goldendoodle or your pet is still a tiny puppy, pick him up and weigh both of you on your bathroom scale. Then weigh yourself on your own. The difference between the two figures will be the weight of your puppy.
Goldendoodle Sensitive Stomach
Also, just like other breeds, Goldendoodles can experience Goldendoodle food allergies and tummy upsets from time-to-time. Feeding a diet that's formulated to combat the Goldendoodle sensitive stomach can prevent episodes like this from affecting your pet.
Grain Free Goldendoodle Food
Just like people, some Goldendoodles have sensitive stomachs. Sometimes, feeding a grain-free dog food can help with this. However, it's important to always consult your vet before attempting to manage a specific health condition by changing your dog's diet.
When choosing the best dog food for Goldendoodles, you might wish to avoid common allergens such as dairy products, corn, wheat, and soy. Also, try to pick foods without artificial flavors, colors, or preservatives.
If you choose a grain free diet for your Goldendoodle, make sure that the product you buy has been AAFCO approved.
Golden Retrievers and their mixed breeds appear prone to taurine deficiency on grain free diets, which can cause congestive heart failure in the long term.
Choosing an AAFCO approved diet, or one recommended by your vet, will make sure your Goldendoodle still gets all the nutrients they need.
Goldendoodle Puppy Food
The best Goldendoodle puppy food should contain a correct phosphorus to calcium ratio of around 1.2 parts calcium to 1 part phosphorus.
A deficiency in calcium in your Goldendoodle puppy's diet can cause serious orthopedic issues such as painful bone spurs.
Wet vs Dry Goldendoodle Dog Food
Ideally, you should feed your Goldendoodle a dry food diet. Kibble contains all the nutritional content that your dog needs. Also, crunching on the hard kibble helps to remove any bacteria that may be clinging to the dog's teeth.
Preventing the formation of tartar and the development of oral health problems such as gingivitis and canine periodontal disease. A wet diet is best for elderly dogs whose dentition is poor. Also, some fussy feeders often prefer the variety of a juicy, wet food addition to their ration of kibble.
How Much Should I Feed My Goldendoodle Puppy?
Once your Goldendoodle puppy is weaned, he can begin eating puppy food. After a few months, you can introduce a life stage food to your pet. You should feed your Goldendoodle puppy three to four small meals each day. When your Goldendoodle pup is six months old, you can change to feeding him twice daily.
It's always helpful to speak to your Goldendoodle puppy's breeder for advice on feeding. That will enable you to base your pet's diet on that of his parents. Between the vet and the breeder, you can find out how much to feed a Goldendoodle puppy.
Best Dog Food for Goldendoodle Puppies
Now that we have an understanding of what would make the best dog food for Goldendoodles, let's have a look at some options.
Pedigree Puppy Ground Dinner
PEDIGREE Puppy Ground Dinner* contains ground lamb and rice. It also contains all the vitamins, minerals, protein, and carbs that your growing pup needs.
Blue Wilderness
This Wet Puppy Food* is specially formulated for puppies and is made from all-natural ingredients. The food is made from deboned turkey and contains DHA for the healthy development of your puppy's brain and eyes. The addition of omega-3 and -6 fatty acids help to promote a healthy skin and shiny coat. The food is 100% grain-free, making it ideal for pups with sensitive tummies.
Dry Food for Goldendoodle Puppies
When your Goldendoodle puppy is ready to move on to hard food, you might want to consider feeding him one of our suggestions below. We love the way that these puppy diets have been formulated with care and precision. Designed to ensure that your little one gets the very best in nutrition for healthy growth and development!
Hills Science Diet
This food* from Hill's Science Diet is based on chicken meat meal with added oats for extra fiber.
Hill's Science Diet Puppy Food is a very good-quality puppy food, brought to you by one of the world's top pet food makers. It also contains plenty of extra, carefully balanced vitamins, minerals and other goodies to fuel your Goldendoodle puppy's growth and satisfy his body's energy requirements.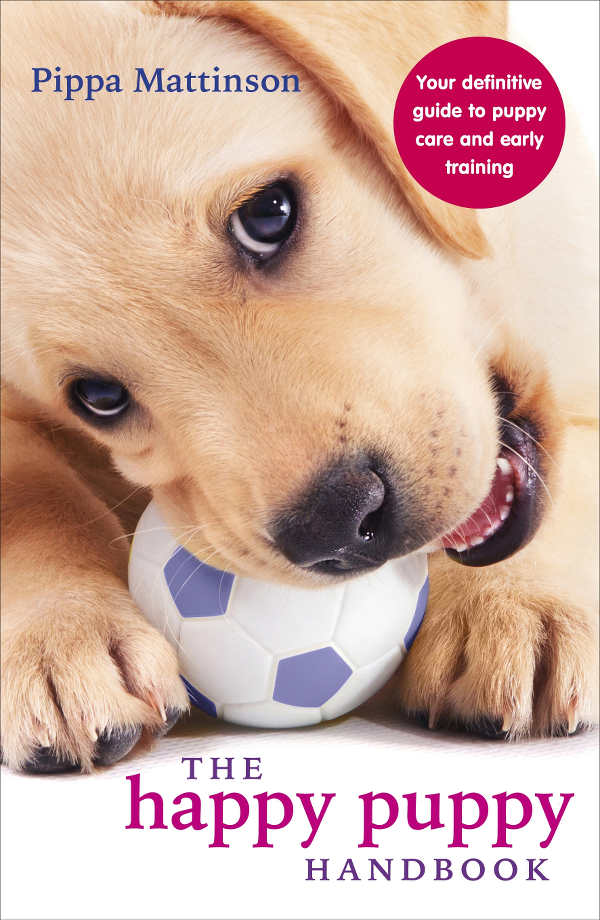 Best Dog Food for Goldendoodles as Adults
Once your puppy is grown, you can finally begin to feed him an adult dog food diet. Dry food is best, as it helps to clean your dog's teeth as he eats.
Wellness CORE
This Dry Dog Food* is our favorite best dog food for Goldendoodles. This food is Amazon's top pick and is also a very popular best-seller on their site. It contains protein-dense nutrition for your lively dog!
The protein content is primarily derived from turkey meal, deboned turkey, and chicken meal. Green veggies are added for an additional vitamin boost.
The level of calories and fats are carefully balanced and each individual kibble piece is coated with probiotics to promote a healthy gut and good digestion. The food benefits from the added nutritional boost of omega fatty acids for a healthy skin and gleaming coat. And there's chondroitin and glucosamine for good joint and bone health!
Acana Singles
Acana Singles* is one of the highest quality Goldendoodle foods on the market. Which makes it one of the best dog food for Goldendoodles. The ingredients are limited and proteins are derived from a single source, making it a great choice for mini Goldendoodle allergies.
Affiliate link disclosure: Links in this article marked with an * are affiliate links, and we may receive a small commission if you purchase these products. However, we selected them for inclusion independently, and all of the views expressed in this article are our own.