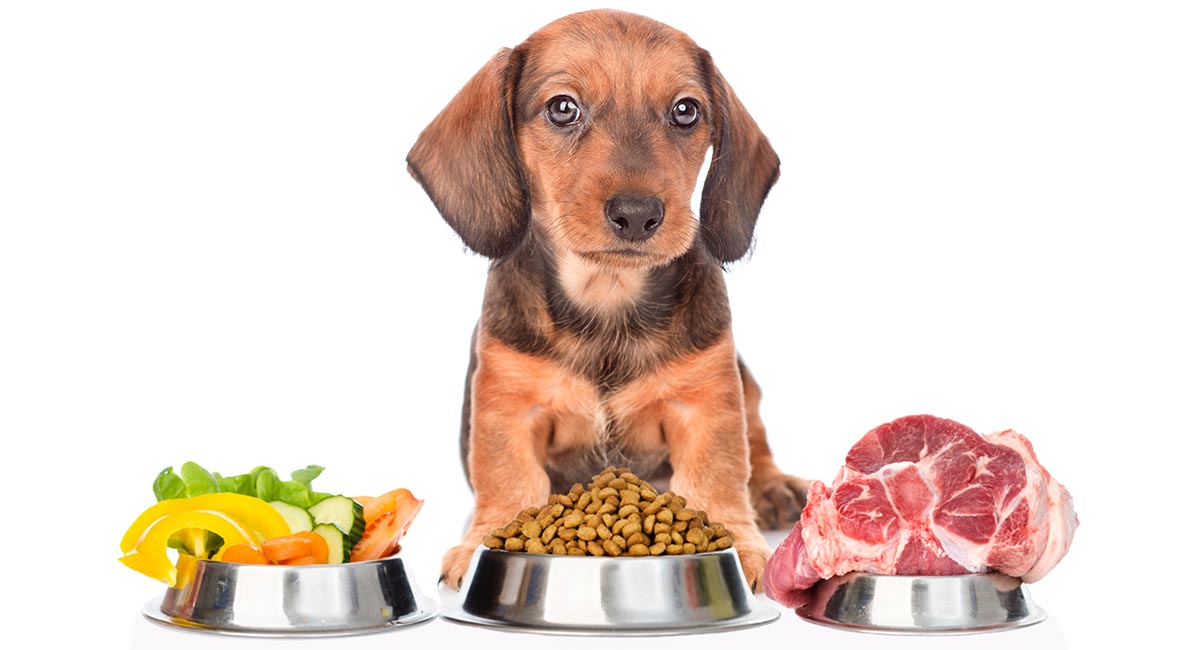 Dachshunds are small dogs which tend to be prone to obesity and other health issues. This means that choosing Dachshund dog food is very important to keep your pet as healthy and happy as possible.
The best dog food for Dachshunds will provide balanced nutrition without calorie-packed fillers. It should also be given in proper proportion.
Products included in this article were carefully and independently selected by the Happy Puppy Site team. If you decide to make a purchase from one of the links marked by an asterisk, we may earn a small commission on that sale. This is at no extra cost to you.
Best Dog Food For Dachshunds
Dachshunds are an iconic and adorable dog breed. They have a unique body shape, which contributes to their popularity but also makes them prone to a number of health problems.
For Dachshunds, eating a correctly balanced diet is extremely important, more so than for many other dog breeds.
Besides helping them maintain a healthy weight, your Dachshund's dog food should also, of course, meet their dietary needs.
Small dogs have different nutritional needs than large dogs. Small breeds need fewer daily calories than larger dogs, and might also need a smaller size kibble.
Furthermore, smaller dogs also need to begin eating senior dog food at an older age than large dog breeds.
Dachshund Health And Diet
Many of the health conditions Dachshunds are prone to can be prevented by feeding them the correct diet, which makes choosing the best food for Dachshunds that much more important.
If you have a Dachshund or are thinking about adopting one, researching what food to give them can feel like a huge responsibility, especially since it is so important for their health.
Further on, we will look at foods that can help to reduce the chances of obesity-related health issues.
Let's discuss one major problem that Dachshunds face.
Dachshund Food And Intervertebral Disc Disease
Dachshunds commonly suffer from a back problem called Intervertebral Disc Disease. They are prone to this disease due to the shape of their body. Their back is very long, and their legs very short. This puts a strain on their backbone that is not present in other dogs.
Over time, the discs in their backbone can rupture, which can cause damage to their spinal columns. If their spinal column becomes damaged or compressed, it can cause anything from pain to complete paralysis.
While any canine can experience this disease, dogs with a long back and short legs such as a dachshund are more prone to it than others.
When my dog had this disease, she suddenly lost the use of her back legs. Luckily, we caught it in time and stopped it from progressing further. After losing weight and some physical therapy, she regained the use of her back legs.
However, having this disease once makes it more likely to happen again. Prevention really is the best medicine.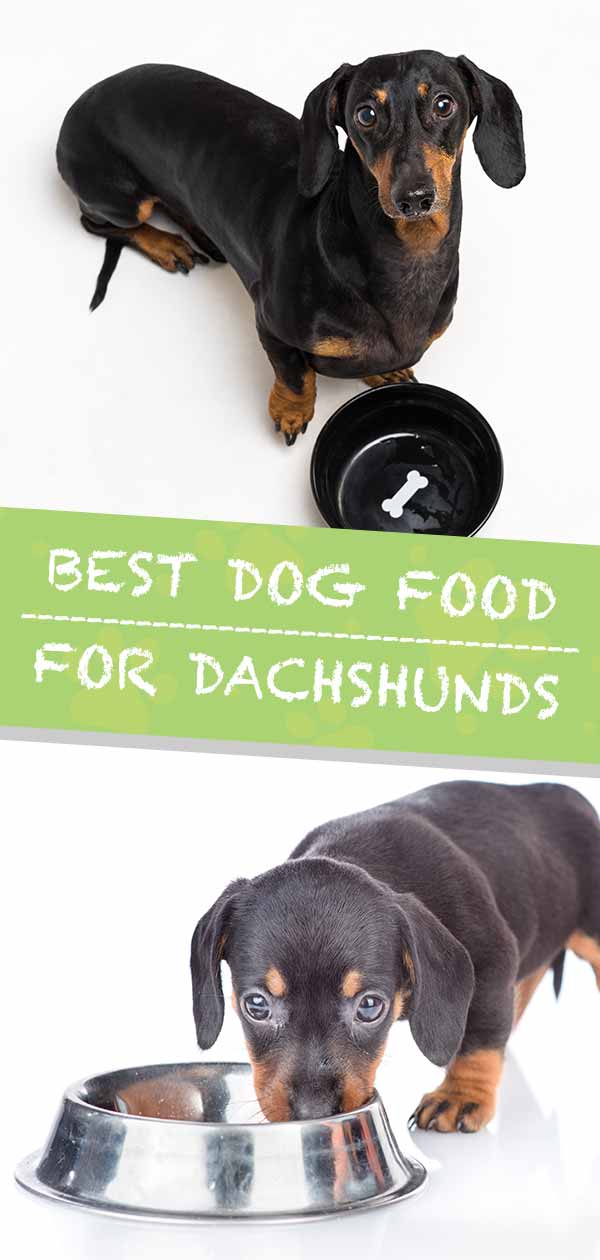 Dachshund Dog Food — Nutrition For Prevention
A major way to prevent this disease is by keeping your Dachshund at the correct weight. The best dog food for Dachshunds helps with this.
Feeding your dog a balanced diet and helping them maintain a healthy weight can reduce stress on their back and prevent discs from rupturing.
Sadly, though, according to one study, Dachshunds are more likely to be overweight than almost all other dog breeds.
This is likely due to a combination of poor diet and a lack of activity. Dietary control and feeding your dog the appropriate dog food are the cornerstone to controlling obesity in canines.
With a Dachshund's need to remain at a healthy weight and their predisposition to become overweight, it is even more pressing to feed them a balanced food that is designed for their needs.
Dachshund Food For Preventing Obesity
The best dog food for Dachshunds should first and foremost keep your pooch at a healthy weight.
According to one of the studies we discussed earlier, dogs who ate homemade diets, wet dog food, and "other" foods were more likely to be overweight than those who consumed other diets.
Because of this, we highly recommend feeding your dog a dry dog food to decrease the chance of them becoming overweight.
However, it should be noted that in some cases feeding a wet dog food is unavoidable. If you have questions about what your specific dog should be eating, speak to your veterinarian.
If your pooch is already overweight, speak to your vet about starting a diet dog food. The longer your pooch is overweight, the more likely it becomes that they will experience serious back problems.
Dachshund Dog Food Choices
Regardless of what type of dog you're feeding, there are plenty of choices available. Not just different brands and ingredients, but even different types of food.
In this article we'll cover some of our favorites in each category, including grain free, complete nutrition, wet, and dry food options.
It should be noted that there is no objective, scientific evidence to support feeding your dog grain free, natural, holistic, organic, or raw diets if they are otherwise healthy.
However, as long as the dog is getting the necessary nutrients, it often comes down to a personal preference.
Best Dry Dog Food for Dachshund Adults
Dry dog food is often a popular choice for dogs with a propensity toward becoming overweight. Kibble doesn't pack as many calories into the food as wet food does.
It's also easier to store and can be quicker for feeding.
Here are a few different dry dog foods for Dachshunds.
Royal Canin Dachshund Dog Food
Royal Canin* has a dog food that is specifically designed for Dachshunds.
This dog food is specifically designed to help your Dachshund remain at a healthy weight to reduce the stress on their back.
It also contains lots of vitamins and minerals for bone and joint health to keep their spine and joints as healthy as possible.
Eukanuba Breed Specific Dry Dog Food
Another breed specific dog food for Dachshunds, Eukanuba* offers a Doxie-geared dry food in either a three or a ten pound bag.
This food is also designed to help with dental issues that small dogs tend to face, and contains calcium for stronger bones.
Hill's Science Diet Maritime Blues
Highly recommended by veterinarians, Hill's Science Diet products* include this option for small dogs like Dachshunds. Made with natural ingredients from trustworthy sources, this food is designed to assist with maintaining a healthy weight.
Like many other small dog food options, this formula is aimed at preventing dental problems, as well.
Best Wet Dog Food For Dachshunds
As we mentioned above, your vet may recommend avoiding wet dog food if your dog is overweight. Or, at the very least, she may recommend feeding a combination of foods, rather than just canned food.
However, dogs often prefer wet food. And it can be easier on them if they are dealing with poor dentition or have sensitive mouths.
Royal Canin Health Nutrition Dachshund
Another breed specific from Royal Canin*, this choice is designed for the nutritional needs of Dachshunds at least ten months or older.
It comes in a pack of four cans, of three ounces each. And it has nutrients to facility bone and joint health, such as glucosamine and chondroitin.
Purina Beneful Incredibites
For picky dogs who need a little variety to keep their interest in food, Purina's variety pack* of wet food could be just the ticket.
These choices are made with real beef, chicken, or salmon. They offer 100% complete and balanced nutrition for small adult dogs.
Hill's Science Diet Wet Dog Food Small Paws For Small Breeds
This wet food from Hill's Science Diet* contains a chicken and barley recipe with high quality protein.
This best dog food for Dachshunds can be used to top dry food or as a complete meal on its own.
Best Raw Dog Food For Dachshunds
Raw dog food is a popular trend, as dog owners seek ways to feed their pets a more natural diet that avoids fillers and other unhealthy additives.
However, most raw diets are typically made at home. So it's always advised that you discuss this change in diet with your vet before you implement any alterations.
Many of the "raw" diet products that can be found in stores are designed to be used in addition to other foods, and may even contain dry food like kibble as part of the formula.
Instinct Freeze Dried Natural
These toppers* come in a few different flavors, including beef, chicken, turkey, and lamb.
Toppers are freeze dried raw dog food that are made to be fed along with other dog food, such as a complete diet dry dog food. They can also be used as a raw dog treat.
Instinct Recipe Raw Boost With Kibble
This product from Instinct Raw* is made of a mix of natural dry dog food kibble and freeze dried raw USA-raised beef.
The raw food in this product is made from real meat, without additives.
Primal Freeze Dried Dog Food Chicken Nuggets
This option from Primal Pets involves freeze dried chicken nuggets.*
The formula is 78% real chicken, and 22% vitamins, minerals, produce, and supplements to provide complete nutrition and a balanced diet for your small dog.
Best Grain-Free Food For Dachshunds
Grain free foods are also increasingly sought after. Though there are different recommendations on whether to feed or to avoid grains, it's clear that dogs need more nutrients than can be found just in grain-based foods.
There is also the chance that your dog may have certain allergies or an intolerance to grains and other fillers.
Nature's Recipe Grain Free Chicken And Pumpkin
This grain free recipe* is advertised as easy to digest.
This formula, as well as the few others offered by the same manufacturer, uses pumpkin and sweet potato as a grain free source of carbohydrates for energy.
Blue Buffalo Freedom Grain Free Chicken Recipe
Blue Buffalo* is a popular choice both with owners and pets alike, and this grain free option is no exception.
This best dog food for Dachshunds contains real chicken as the first ingredient, and is specifically formulated to meet the energy requirements unique to small breed dogs.
Best Dog Food For Dachshund Puppies
As puppies grow, they need different nutrients than adult dogs do. This is especially true in dogs which are prone to bone or joint issues, such as Dachshunds.
The best dog food for Dachshund puppies will be complete puppy nutrition to help them grow strong bones.
Royal Canin Dachshund Puppy Food
Specially formulated for Dachshund puppies*, this option is a dry dog food that is specifically designed at the nutritional needs of pups from eight weeks to ten months, at which point the dog can be shifted to adult food.
It includes phosphorus and calcium to facilitate healthy bone growth.
Hill's Science Diet Puppy Food
Geared to promoting healthy development in puppies*, this entry from Hill's Science Diet is made in a chicken and barley recipe.
This best dog food for Dachshunds also includes supplements such as DHA from fish oil, which helps with the healthy development of the brain and eyes.
Eukanuba Small Breed Puppy
This option from Eukanuba* is for dogs up to twelve months old with an expected adult weight of under 23 pounds.
That makes it an ideal best dog food for Dachshunds.
It contains supplements to aid in healthy brain development and the growth of strong bones and teeth.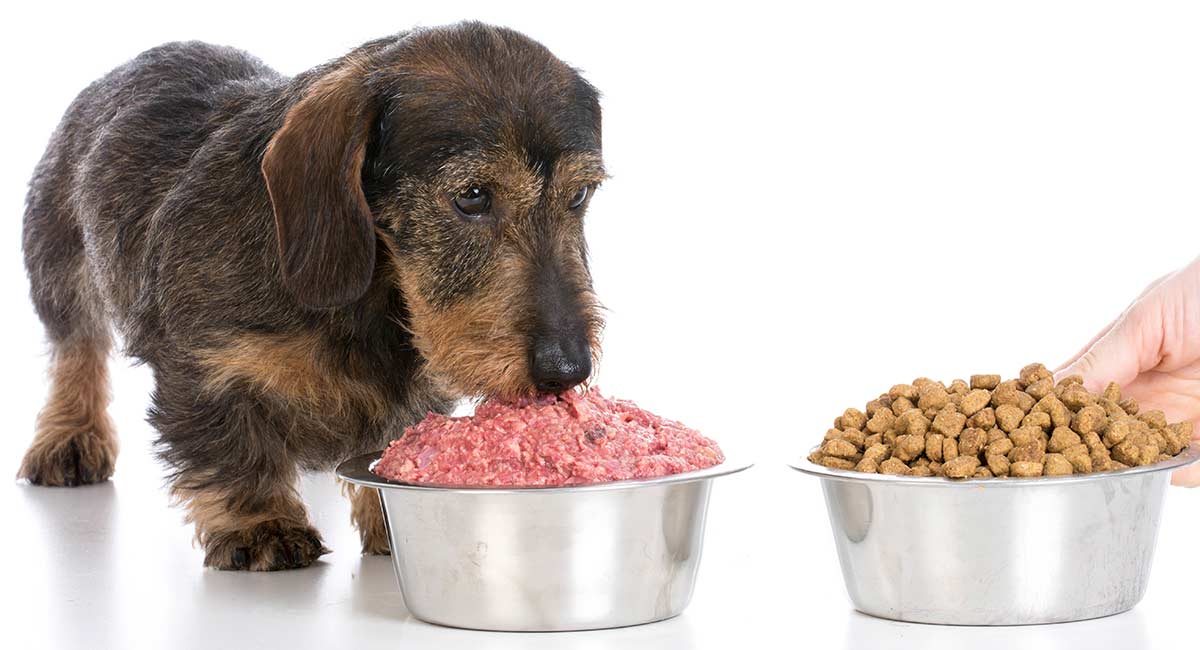 Best Dog Food For Dachshund Seniors
Just as is the case with puppies, older dogs need different nutrients in their food than healthy adult dogs.
In order to keep your senior dog as healthy as possible for as long as possible, we recommend looking for dog foods specifically formulated with older dogs in mind.
If your dog is over 11, you need to switch them to senior dog food for them to get the maximum benefits from their diet.
Hill's Science Diet Age Defying Chicken
Hill's Science Diet for Small and Toy dogs* is a great choice and can help your Dachshund age gracefully.
It contains everything your aging canine might need, from antioxidants to omega-6 fatty acids to an assortment of immune-boosting vitamins.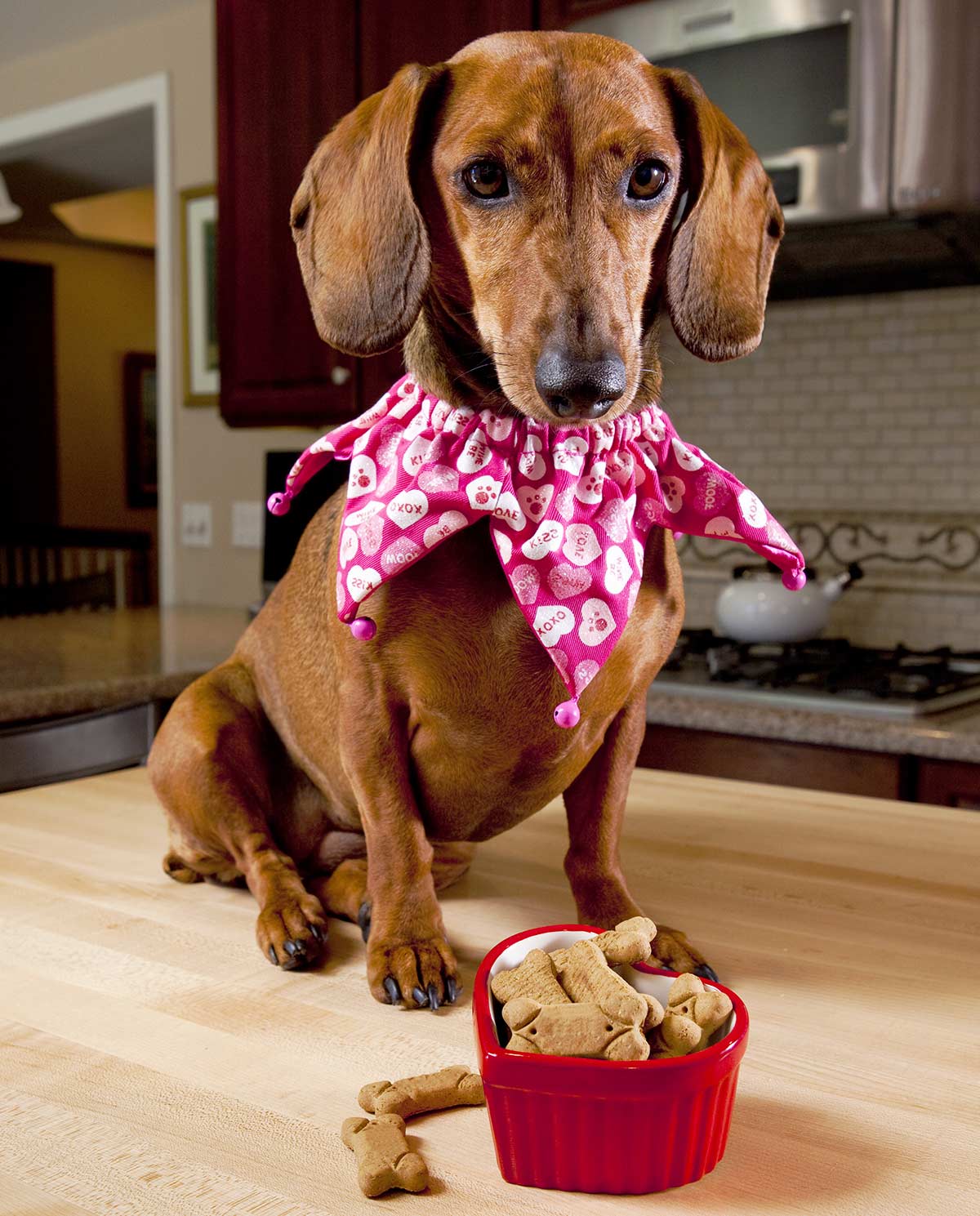 Royal Canin Small Aging Dry Dog Food
For dogs of twelve years and older*, especially for smaller breeds, this food from Royal Canin could be a good option.
Though it is a dry food, the kibble pieces are sized smaller than usual so as to make it easier on older dogs who may face poor dentition.
Purina Pro Plan Bright Mind Formula
A senior food option from Purina*, this option comes in dry or wet food, or can even be ordered together as a bundle for a mixed food diet.
This option also has several different ingredient lists, including chicken, beef, and turkey, most paired with brown rice.
So this might be the best dog food for Dachshunds who are fussy!
Best Food For Dogs With IVDD
As we covered, your Dachshund may face IVDD and other back or joint problems, especially if he is overweight.
The best thing to do is to maintain a healthy weight. To that end, we have recommended weight loss foods below.
If this is an issue, or if it may become an issue later on, we definitely advise that you discuss the situation with your vet to get the best recommendation as to how to treat this issue.
How Much Should I Feed My Dachshund?
How much you feed your dog will vary depending on the dog's individual size and health issues, the age of the dog, and what food you choose.
For more information on how much to feed a Dachshund puppy, take a look at our article here.
Dachshunds do tend to be quite active dogs, but they often have an appetite to match. Let's take a look at healthy weights for this breed and how we can tell if we are feeding the correct amount.
Dachshund Weight And Diet
The ideal weight for a Dachshund tends to hover around 11 pounds for a miniature Doxie, while the breed standard states that standard sized Doxies can range between 16 and 32 pounds, depending on their size.
This is quite a large range, which makes it difficult to pinpoint a healthy weight without taking individual dogs into account. So the recommendation is to check with your vet, and have your Dachshund weighed regularly.
If there seems to be a sudden weight gain, or if your dog is having trouble breathing or doesn't seem as active as normal, we also recommend that you discuss that with your vet as well.
Let's take a look at the best dog food for Dachshunds who are overweight and underweight.
Best Dachshund Food For Weight Loss
We've already covered in depth how Dachshunds tend to be more prone to obesity and weight gain. This can lead to other health issues, as well, which means that weight prevention and weight loss are both important aspects to take into consideration in choosing a dog food.
Weight management dog food limits the caloric content of the food, opting for a formula lower in fat. It should also be given in moderate amounts.
Read on for the best dog food for Dachshunds that are designed to help dogs lose and maintain their weight.
Purina Pro Plan Management
A weight management wet dog food such as Purina Pro Plan Weight Management* can help reduce your dog's chances of becoming overweight. This popular option is made with turkey and rice, and is a wet food served in gravy.
Wellness Complete Health Small Breed
Wellness Complete Health Small Breed for Healthy Weight* is an excellent option for your Dachshund if they are already overweight.
It provides balanced nutrition, while also featuring reduced calories to aid in your pet losing weight.
Plus, it is all natural and contains only premium ingredients.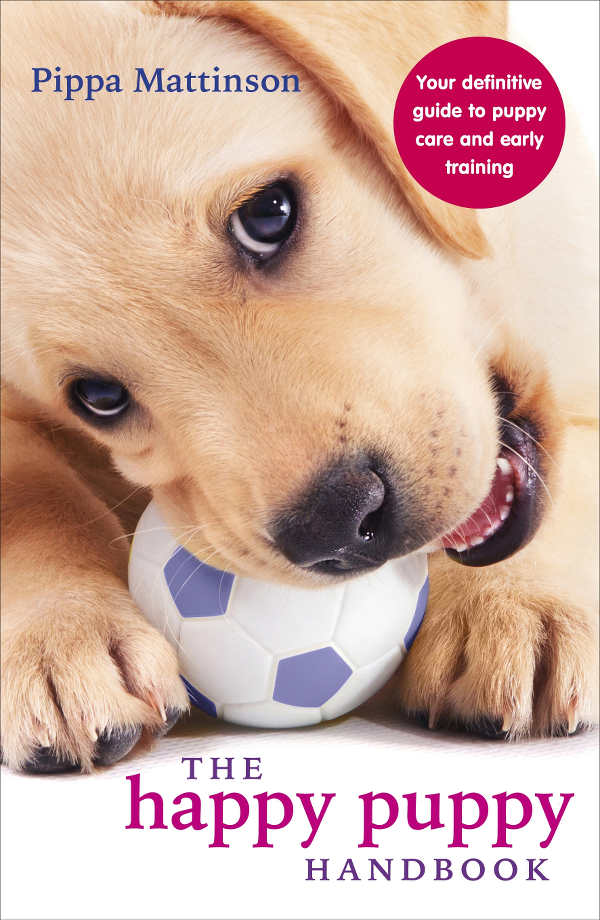 Best Dog Food For Dachshunds To Gain Weight
This scenario is much less likely to occur for this breed. But there is still a chance that your Doxie may lose weight, or may not gain enough as he grows older.
If there is any unexplained weight loss, it is definitely recommended that you speak with your vet to ascertain why it is happening.
Your vet will likely work with you on your dog's diet to make sure that he maintains an appropriate weight. Some of the best dog food for Dachshund options may help with that aim, allowing your dog to gain weight in a healthy manner.
Purina Moist And Meaty Steak Flavor
Purina Moist and Meaty Steak Flavor* is a wet dog food, which often helps dogs which have lost weight to gain it back.
This could be the best dog food for Dachshunds who are underweight.
This food can be used in addition to your dog's regular diet for extra caloric intake, as a topper or treat.
Best Dog Food For Dachshunds With Allergies
Some dogs face allergic reactions, either due to food intolerance or sensitivity, or external factors such as environment.
And some individual dogs may seem to be more prone to allergies than others!
Allergies can affect a dog's skin, breathing, and other aspects of a dog's health.
You might try a limited ingredient diet if allergy symptoms are making life miserable or difficult for your dog.
Choosing the best dog food for Dachshunds with allergies can help with these symptoms too.
Natural Balance Limited Ingredient For Small Breeds
If your pooch suffers from skin allergies, you might want to check out Natural Balance Limited Ingredient for Small Breeds*.
It contains no artificial flavors, colors, or preservatives and also features smaller kibble to ensure that your Dachshund doesn't have any difficulty eating it.
It even supports clean teeth and healthy gums.
Hill's Science Diet Sensitive Stomach And Skin
If you are seeing evidence of sensitivity* in your dog, this product from Hill's Science Diet could be a big help.
It avoids problematic ingredients. It includes prebiotic fiber, omega-6 fatty acids, and other nutrients for the promotion of stable digestion and healthy skin and fur.
This is definitely one of the best dog foods for Dachshunds.
Best Food For Mini Dachshunds
Miniature Dachshunds are typically around eleven pounds or less. This means that they will need considerably less food than a larger Dachshund.
However, you can feed your mini Dachshund the same diet that you would feed a standard sized Doxie.
Just make sure to moderate how much you feed your pup, and keep an eye on his weight. Remember to speak to your vet right away if you see any evidence of unexplained weight gain or loss, or of food intolerance or allergy.
Best Dog Food For Dachshunds Summary
Due to the common health problems that Dachshunds face, especially that of obesity, their diet needs a little more attention than that of many other breeds.
Feeding a healthy, complete diet that doesn't stock them up on empty calories is one of the best ways of warding off weight-related health problems.
But that doesn't mean the best dog food for dachshunds is the same for everyone!
What do you feed your Dachshund? Leave us a comment below!
Affiliate link disclosure: Links in this article marked with an * are affiliate links, and we may receive a small commission if you purchase these products. However, we selected them for inclusion independently, and all of the views expressed in this article are our own.
References And Further Reading
"Intervertebral Disc Disease in Dogs." Veterinary Medicine & Biomedical Sciences. 2015.
German, Alexander. "The Growing Problem of Obesity in Dogs and Cats." The Journal of Nutrition. 2006.
Lund, Elizabeth. "Prevalence and Risk Factors for Obesity in Adult Dogs from Private US Veterinary Practices." University of Minnesota.
"Myths and Misconceptions Surrounding Pet Foods." The Ohio State University Veterinary Medical Clinic.
"Dog Nutrition." Metairia Small Animal Hospital.
This article has been extensively revised and updated for 2019.