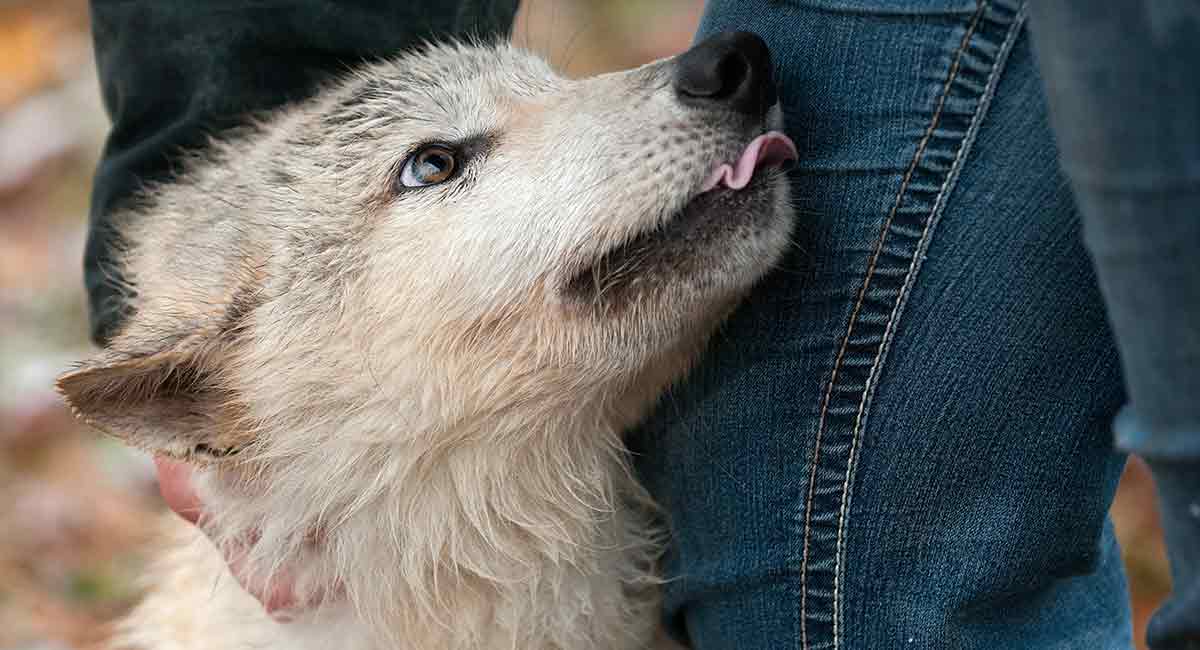 The wolf hybrid is growing in popularity. Face it, they are absolutely beautiful in every way, and it's no wonder that people are tempted. Some people think that a wolf dog hybrid means you can share your home with a furry companion that looks like a wolf but acts like a dog. Surely, this gives you the best of both worlds!
Well, hold on a minute – it's not that simple. Owning a wolfdog is not as easy as some people believe. It's something that you need to think about very, very carefully.
You need to be fully aware of what you will be letting yourself into before even thinking about bringing a wolf-dog hybrid into your family home. Over the years, many people have tried and many people have failed, and end up giving the animal to a shelter.
In this article, we will give you some valuable information about these wolf dog hybrids and show you why owning one might not be such a good idea.
We'll look at why people are drawn to their beauty and see how some believe owning a wolf dog hybrid is a way to become part of the wonderful legends and spirituality surrounding wolves.
After this, we'll dive into the history of wolf dogs before talking about their temperament and traits. Finally, we can answer the question of whether they make good pets.
If you're ready, let's go! Why do people want to own these animals in the first place?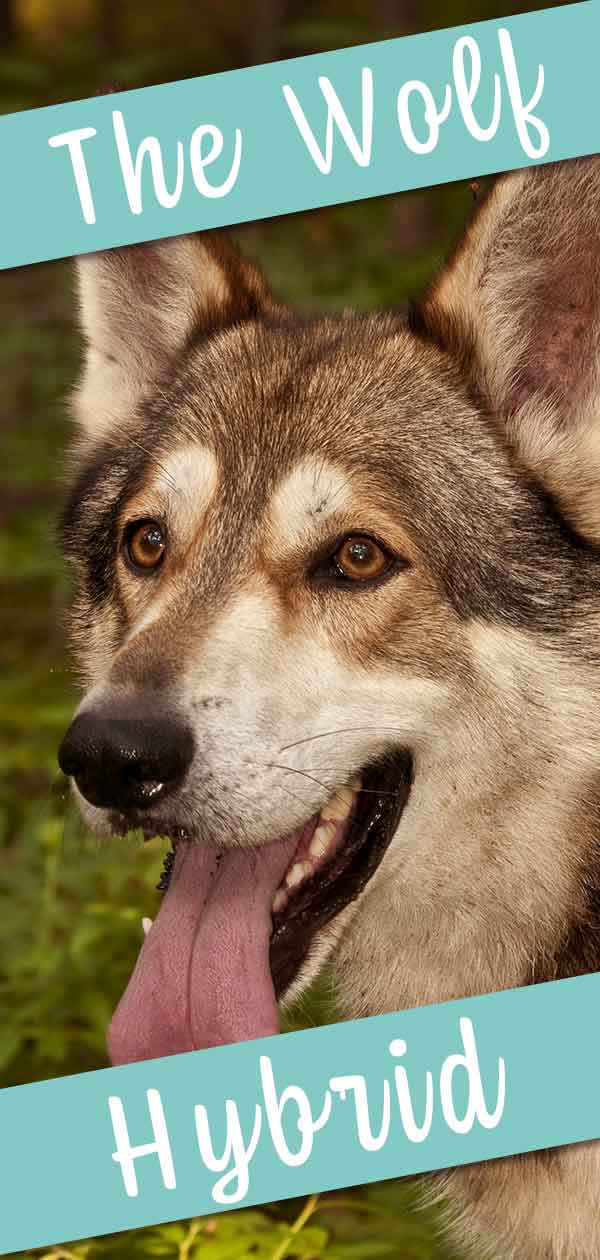 Beauty and Wildness – Why People Want Wolf Hybrids
We've all seen these massive, impressive wolf hybrids and they really are beautiful animals. You can understand why people are drawn to them.
Not only are wolves truly stunning animals but, over the years, they have collected thousands of stories and legends in every culture. Now, we don't talk about 'big, bad wolves' trying to eat Red Riding Hood or werewolves stalking the night.
Instead, we see wolves as wild guardians of nature, with mythical qualities as they move silently through the forest. Their howl is primal and unearthly, appealing to our spiritual side. Movies, books, artwork, and photos remind us of the majestic nature of these creatures.
Of course, most people realise that owning a wolf is impossible. So, they look for another option, the wolf dog hybrid.
They look like wolves, but because they're mixed with domestic dogs, they're safe to own as family pets… or are they?
The Popularity of Wolfdogs
The fact is that the wolf-dog hybrid has been gaining popularity over the last couple of years due largely to the rise of sites like YouTube and Facebook.
Sites like these make it possible to share images of these massive beasts among a large group of people relatively easily. Wolf dogs are gorgeous, so you can see why people want to share the pictures!
However, a picture never tells the whole story. It doesn't tell you anything about their temperament or whether they are good pets. It doesn't tell you of the problems you may face if you adopt one, and encourages you to think with your heart, not your head!
Although they might be advertised as safe and benign, they are not as harmless as they appear.
Wolves and wolf hybrids have an extremely different temperament and social pattern than domestic dogs.
Furthermore, because they are hybrids, their habits are not predictable. This makes them particularly dangerous and difficult to own.
Not convinced? Are you still thinking about bringing a hybrid into your home?
Read on to learn why wolf hybrids do not make the best pets, before we share some possible alternatives.
Before we start, perhaps we should look at what a wolf-dog hybrid actually is!
What is a Wolf Hybrid?
Let's start with the simple answer. A wolf-dog hybrid is just what it sounds like – a cross between a wolf and a dog.
Of course, things are a bit more complex than that!
Because wolves and dogs are both in the Canis family, it is possible for them to interbreed and create hybrids. What the hybrid looks like or acts like is heavily dependent on the particular breeds of the parents.
There are many different types of wolves and many different types of large dogs that can interbreed with wolves. Due to this, exactly what a wolf-dog hybrid looks like will change greatly from hybrid to hybrid.
Grey wolves interbreed with dogs far more than any other canine species because they are genetically very close.
While the term "wolfdog" is generally pretty common in popular culture, most organizations are moving towards the term "wolf-dog hybrid."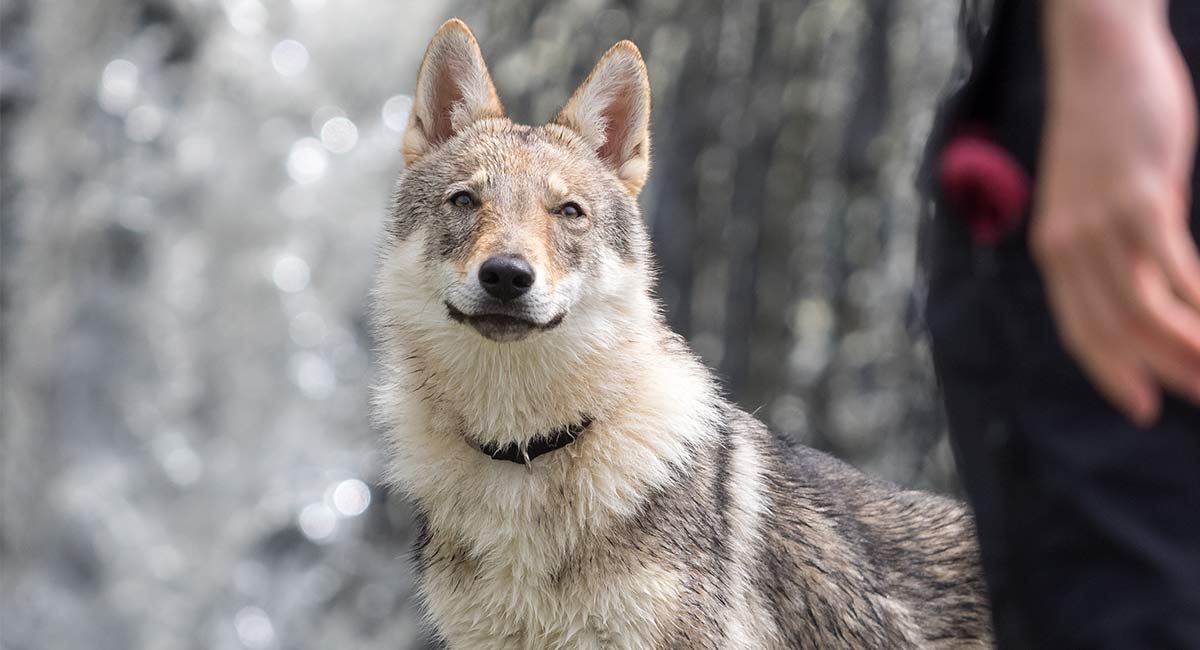 This is in order to discourage people strongly from keeping these animals as pets, and to emphasize that they are NOT dogs.
They are half wild animal, and wolfdogs are not fully domesticated.
It's tempting to think that these hybridized wolf dogs are always the result of deliberate breeding, but they can actually occur in the wild. Let's look at how that happens.
How do Wolf-dog Hybrids Occur?
Interbreeding can occur in the wild. This happens most often when the wolf population is in decline.
If the wild wolves have difficulty finding a mate of their own species, they will sometimes seek to mate with those of a similar species, like dogs.
It is also possible for wolves to interbreed with dogs on their own if humans have encroached on their territory.
In other words, the closer the dogs and wolves live together, the more likely they are to mate.
It's more likely, however, that interbreeding of wolves and dogs occurs in captivity for various purposes.
While some of the wolf dog hybrids are used for scientific or conservation purposes, more often than not they are sold to unsuspecting customers looking for a wild-looking, unique pet.
That's one of the most dangerous things about these hybrids. While most people understand that a hybrid can be dangerous, they may not actually realise that the puppy they are looking at actually is a hybrid!
It's only when they bring the wolf dog puppy home and it starts to develop its own strong personality that things start to go wrong. Even experienced puppy owners can't understand why their puppy develops differently from their other dogs!
What are some of the problems with wolf hybrid puppies?
Wolf Hybrid Puppies
Wolf hybrid puppies are extremely different from your average puppy. Even from a young age, you might notice that something isn't quite right.
Firstly, wolf hybrid puppies develop at an unpredictable rate. That's because wolf puppies and dog puppies do not develop on the same timeline.
Therefore, when bred together, how the puppies develop is completely unpredictable.
Furthermore, wolf puppies have completely different instincts that make them less likely to socialize with humans.
Their senses develop differently than dog puppies, which makes early interaction with humans difficult.
These traits can pass onto the wolf dog hybrids and can create behavioral problems even later in life.
A Biologist's View
Biologist Kathryn Lord explains it like this: "When wolf pups first start to hear, they are frightened of the new sounds initially, and when they first start to see they are also initially afraid of new visual stimuli. As each sense engages, wolf pups experience a new round of sensory shocks that dog puppies do not."
This sensory shock leads to issues when it comes to getting the puppies used to humans: "The data help to explain why, if you want to socialize a dog with a human or a horse, all you need is 90 minutes to introduce them between the ages of four and eight weeks. After that, a dog will not be afraid of humans or whatever else you introduced. Of course, to build a real relationship takes more time. But with a wolf pup, achieving even close to the same fear reduction requires 24-hour contact starting before age three weeks, and even then you won't get the same attachment or lack of fear."
As if these difficulties weren't enough, hybrids are much more variable than purebred dogs and you really don't know what you are getting.
Wolf Hybrid Variations
There are a number of possible variations to this hybrid, depending on the specific breed of the hybrid's parents.
A hybrid that is descended from a red wolf is going to look strikingly different from a hybrid that is descended from a grey wolf. A black wolf hybrid will have its own unique appearance.
Of course, some breeds of dog are more likely to interbreed and create this hybrid than other breeds.
There are at least seven breeds of dogs more likely to interbreed with wolves.
These dogs include the Alaskan Malamute, the Husky, the Poodle, and four variations of German Shepherds.
The wolf dog hybrid temperament and appearance can differ greatly depending on the specifics of its dog and wolf parents.
For example, there are four German Shepherd variations that, when bred with wolves, create very different wolf-dog hybrids.
Not only will they look very different, but they will act very differently.
Wolf Hybrid Temperament
Because wolf-dog hybrids have a mixture of genetic traits, the behaviors they will exhibit and the personality they will possess is very unpredictable.
Just like every hybrid, you never know what traits the puppy is going to get from each parent.
This means that you never really know what you're going to get when it comes to wolf-dog hybrids. The wolf dog could be very dog-like or very wolf-like. You might think you are getting the best of both worlds, but what if you get the worst of both worlds?
You just cannot tell when it comes to these animals.
It's really difficult to predict behavior even for third generation hybrids.
In other words, you can't easily predict what genes the hybrid gets from each parent and, unlike purebred dogs, it's difficult to even guess the hybrid's likely personality based on its parents.
A husky wolf hybrid or a German Shepherd wolf hybrid might behave like normal huskies or German Shepherds. However, they can also behave like wolves!
They have a different nature that even the most experienced dog owners will struggle to understand.
Wolf Dog Hybrid – A Different Nature
Even within the same litter of pups, the genetic difference makes a hybrid's nature difficult to predict. Appearance, temperament, and behavior all vary and you never know how they will turn out.
One example is that wolves and dogs regard territory very differently. Wolves like to roam, so your wolf-dog could try to escape all the time. They can jump, chew, or dig their way out of your garden and find their way onto a busy road.
They may mark their territory, including your house, with urine and poop.
Another problem is that some wolf dogs become very attached to their pack, namely your family and other pets, driving away anyone else.
Wait a minute, surely that particular behavior makes them great guard dogs?
Do Wolf Hybrids Make Great Guard Dogs
People often think that they will make great guard dogs and will protect your own and family. You can understand why. Wolves look fierce and everyone knows that they are vicious and aggressive when they are defending their pack – aren't they?
If you cross a fierce wolf with a guard dog like a German Shepherd, then surely this German Shepherd wolf hybrid will be perfect for protecting your home and property!
Well, that is not always the case. Wolves are often more timid than dogs and prefer to hide from strangers rather than confronting them. Generally, they don't bark loudly and only give a warning yelp or two.
That's their instinct, so a wolf dog hybrid will not usually be a good guard dog.
If that's what you are after, there are far better choices out there! Dogs that guard and are much easier to control.
Even worse, when fear drives wolfdog aggression, this makes them dangerous and unpredictable if you are not careful. Some are timid, some are aggressive, and some can switch between the two without warning.
Wolf Hybrid Aggression
In general, wolf-dog hybrids are usually shyer around humans than domestic dogs.
This is due largely to the differing puppy development – wolf dogs never really have the chance to lose their fear of humans like your average dog.
This causes them to be fearful and timid.
Due to the game of chance hybridization, you really don't know whether any particular hybrid is going to be aggressive.
Furthermore, a hybrid could be completely docile until suddenly one day it acts aggressively and harms someone.
Whether a wolf-dog cross is dangerous or not often depends on the behavior of the specific animal and not necessarily on wolf-dog hybrids as a whole.
This leads to the next question – can you train wolf dogs and make them act more like dogs than wolves?
Wolf Hybrid Training
Some people argue that you can overcome the innate aggressive characteristics of the wolf-dog hybrids with training and intense human association. However, there is little research or scientific investigation to back this up.
A wolf hybrid is generally more difficult to train than your average dog, even though they can be very intelligent.
This is due partially to their unsuitable nature regarding human interaction. They have much stronger instincts than domestic dogs and it is difficult to overcome those.
Their usual fear-response to humans and new situations makes training them much more difficult than your usual pet.
In particular, wolf hybrids have intense difficulties with house-training and may urinate and defecate everywhere. They are simply marking their territory.
Their wolf genetic content and wild instincts contribute to their behavior greatly, and they are what they are – part dog and part wolf. It's unfair to expect them to forget their wolf nature.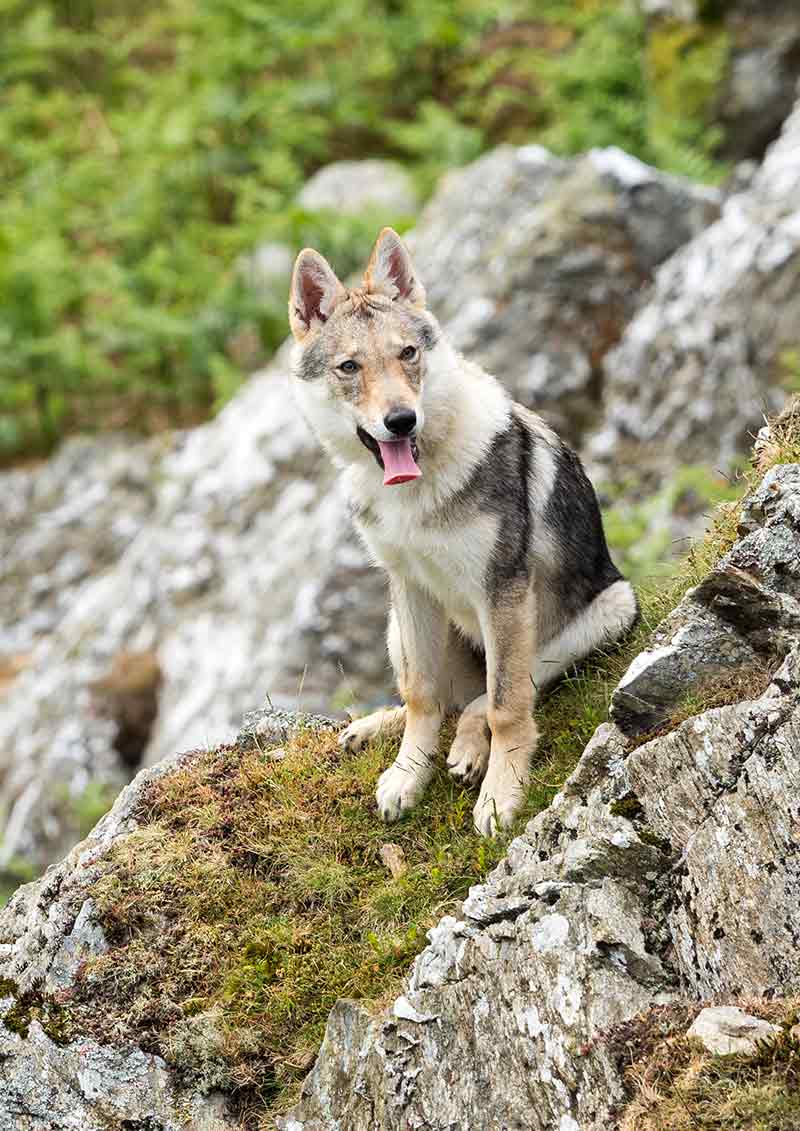 We've looked at the wolf dog temperament, but what about health? Are these hybrid animals strong and healthy?
Wolf Hybrid Health
Since they are crosses, these hybrids are generally healthier animals than purebred dogs.
Wolf dogs have fewer inherited diseases due to the parents having differing genetics, making inherited disorders extremely unlikely.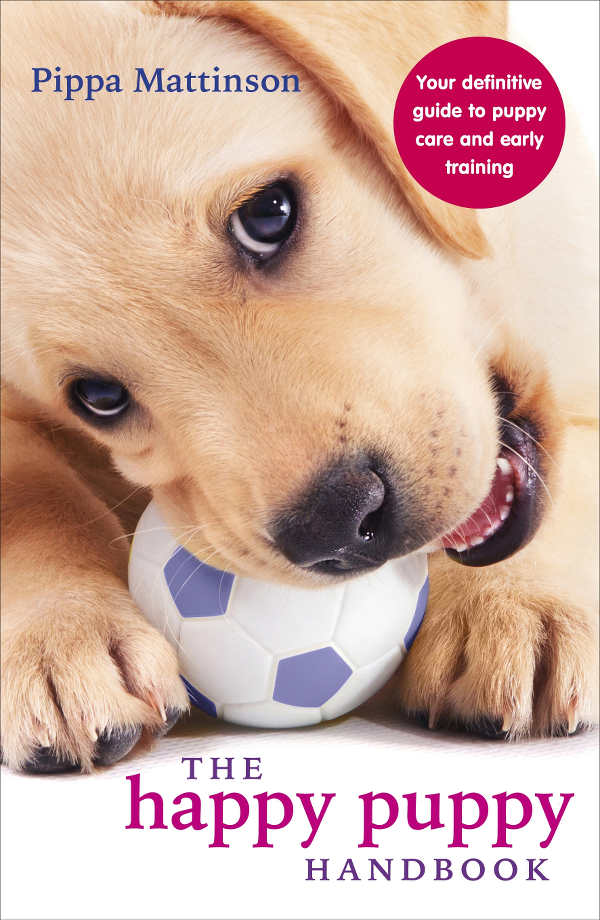 Because of this, wolf-dog hybrids are usually much healthier than either parent.
In fact, people bred some of the established wolf-dog hybrids that exist today specifically to improve the health of dogs. That's another little fact for you!
One important health consideration for canines is vaccination. Can you give wolfdogs a normal dog vaccine?
Vaccinations
There are multiple controversies regarding the vaccine schedules of these hybrids.
The USDA has not approved any rabies vaccine for the use in wolf-dog hybrids.
However, they do recommend, off the books, that wolf-dog hybrids are vaccinated using the usual vaccine.
Generally, this official lack of approval is a move to avoid condoning wolfdog ownership.
The USDA does not wish to appear to encourage the ownership of these wild animals, and therefore has not released any official schedule or recommendation for vaccines for these hybrids in particular.
Well, if their health is good, and we can vaccinate them, do wolfdogs make good pets?
Are Wolf-Dog Hybrids Good Pets?
Due to their unpredictable nature, common fear-response, and general innate aggression, these hybrids are definitely not pets.
Wolf dogs are wild animals, even if one of their parents was domesticated.
They are not adapted or suitable for the domestic setting, nor is their unpredictable nature or common aggressive response a good fit for any family.
Though it might be tempting to buy one of these wild-looking animals for the unique "wow" factor, it really is not worth the risk.
These animals are too unpredictable and unknowable to keep as pets, especially if you have children. Sadly, too many people do not understand this and the number of wolfdogs left in shelters is growing.
Abandoned Wolf Hybrids
Many rescue groups in the US and elsewhere have to euthanize many hybrids every year. People adopt wolf dogs, and cannot cope when they grow and start to display wolf-like behavior.
Inevitably, they end up in shelters where they are unlikely to find new homes. In some states, because it's illegal to own a wolfdog, rescue centers euthanize them straightaway.
To make things even more difficult, some vets refuse to treat hybrids because their malpractice insurance doesn't cover them.
Some people don't understand the problems until it is too late, or they may not even realize that their dog is part wolf, especially if it is second or third generation. A later generation husky wolf hybrid can look just like a normal husky!
Conclusion
So, if you love wolves and would love to adopt a wolfdog so that you can bring one into your home, think again. They are difficult animals to keep and train, and owning one is unfair to you, your family, and your neighbors.
Most of all, it is unfair to the wolfdog hybrid itself. It is a wild animal with strong instincts, and it will rarely be happy in a family home. If you really love wolves, let them stay in the wild where they belong.
We know that this isn't the answer some of you wanted to hear. If you genuinely adore wolves and dream of running with them, what can you do?
Well, fortunately, many dogs look like wolves, whether you want a black wolf hybrid or any other color.
You can find something that keeps your dreams alive while giving you a great, loyal pet. There are plenty of safe, domestic alternatives to fulfill your need for a distinctive pet.
So, what do you think about these Wolf-Dog Hybrids? Is there anything we have forgotten to mention?Have you ever wanted to own a wolf dog? Have your views changed after reading this article?
You can let us know in the comments and share your experiences. We like to update our articles with anything interesting you tell us, and last refreshed this article in the summer of 2019.
References and Further Reading
Williams, Robert DVM. "The Wolf-Dog Hybrid: An Overview of a Controversial Animal". Animal Welfare
Information Center, 1995.
Randi, Ettore. "Multilocus Detection of Wolf x Dog Hybridization in Italy, and Guidelines for Marker
Selection." The PLOS ONE Staff, 2014.
Vila, Carles. "Hybridization between Wolves and Dogs". Conservation Biology, 1999.
O'Connell, T. 2009, "The Pros and Cons of Owning Wolf-dog Hybrids." International Wolf J0urnal, 19(4)
Derr, Mark. "Why the Transformation of Wolves to Dogs Remains a Puzzle." Psychology Today, 2013.
Lorenzini et al. 2014. Wolf–dog crossbreeding:"Smelling" a hybrid may not be easy. Mammalian Biology-Zeitschrift für Säugetierkunde, 79(2), pp.149-156.