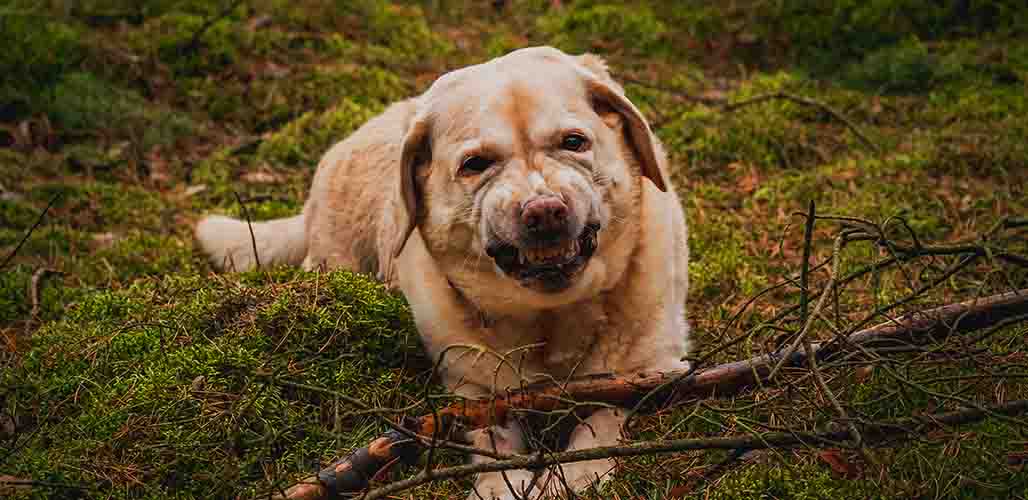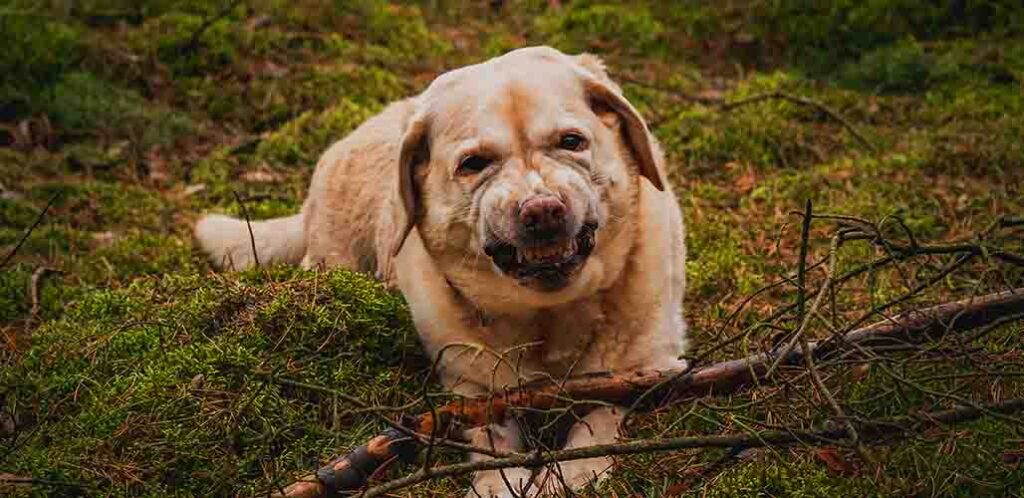 Why does my dog hate me? The most common picture of a family dog is a happy, affectionate puppy with a wagging tail, always coming for cuddles and licking at their owner's face. So, if your dog isn't leaping into your arms the minute he sees you, or isn't following you around like you'd expect, it's natural to feel disheartened! Some dogs might even go as far as growling at their owners or just staring at them from across the room. But, thinking your dog hates you is usually just a misunderstanding of dog body-language and behaviors. Our dogs show love and affection in very different ways to us. So, in this guide, I'll take a closer look at why you might think your dog hates you, the potential reasons behind such behavior, and how to encourage a more loving relationship with your dog.
Contents
Does My Dog Actually Hate Me?
We all want our pets to love us as much as we love them. But, a lot of us forget that the process of finding a new home is more stressful for our dogs than it is for us. And, that dogs show love and affection in very different ways!
If you've just brought home a puppy or a rescue dog, they're not necessarily going to warm up to you straight away. They'll be nervous. After all, they're somewhere completely new, with completely new people. In time, with good socialization, training, and fun together, your dog will grow to be confident and affectionate.
In other cases, you might simply have a dog breed that isn't very people-oriented. For instance, working dogs are not as cuddly and affectionate as lap-dogs. Understanding the ways that dogs show love is the best way to show yourself that your dog doesn't actually hate you. They might just not feel comfortable giving you a big, sloppy kiss, or cuddling up on the sofa!
Why Does My Dog Hate Me?
As I briefly mentioned in the last section, it's unlikely that your dog actually hates you. In most cases, your dog might just need some more time to settle into your home and family – especially if they are a rescue dog. However, in other cases, your dog might have problems that cause nervous or unwanted behaviors that make you think your dog doesn't like you. For instance, your dog might hate cuddles, or might never listen to your commands. Let's take a closer look at the major reasons for these behaviors.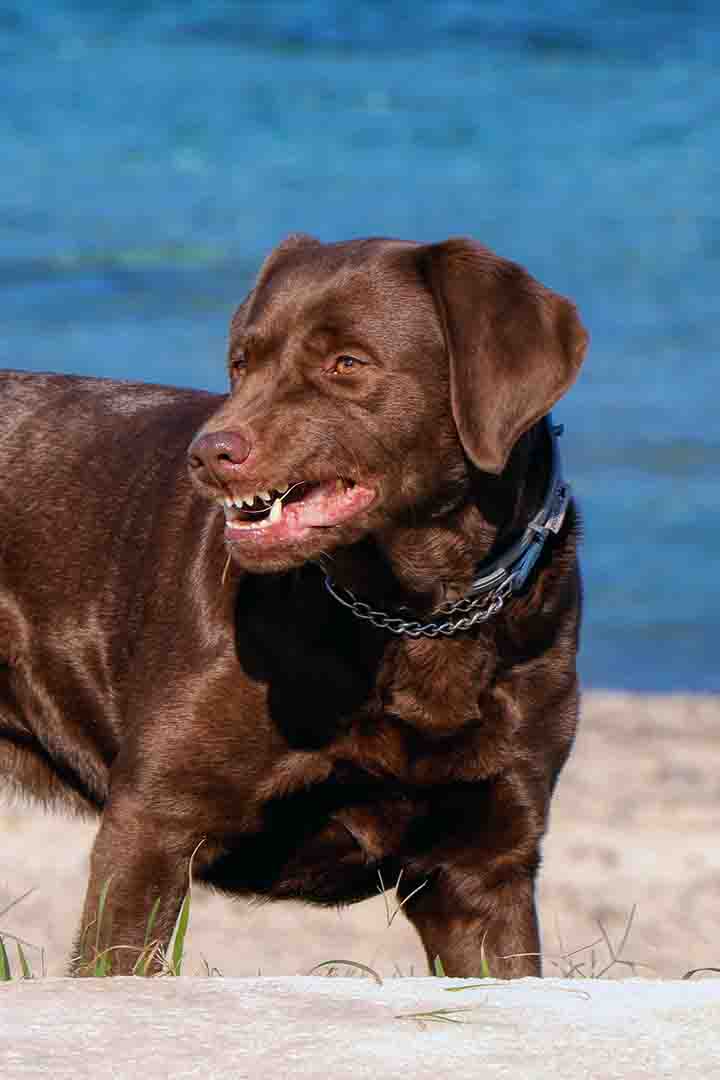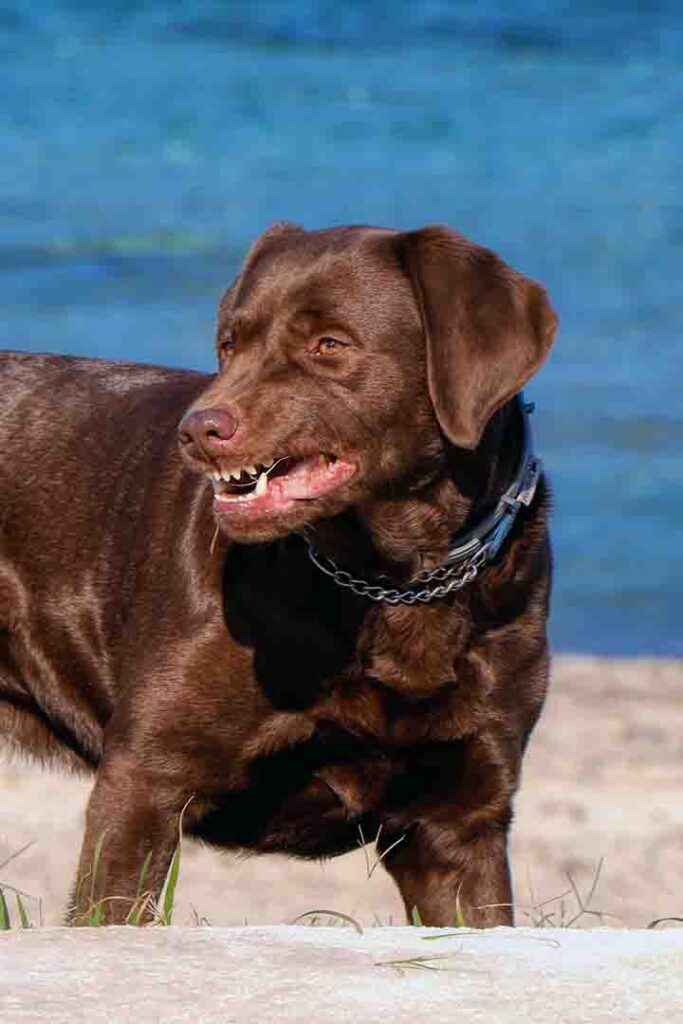 Physical Health Issues
If your dog suddenly stops acting as they usually do, stops showing you affection, or if it feels like their personality has changed overnight, you need to consider the chance that they're experiencing a health issue. Bad behavior can come from being in pain, as can a reluctance to be cuddled like normal.
If you believe your dog is misbehaving due to health or mental issues, it is always best to first consult your veterinarian. They will be able to help you better understand what might be causing the problem and how to best address it. Together, you can come up with a plan of action that will help your dog feel better and behave more appropriately.
Past Traumas, Anxiety, and Mental Health Issues
As well as physical health issues, mental health problems are a potential cause for the sudden onset of behavioral changes. But, they are also prevalent among rescue dogs.
If mental problems cause your dog's misbehavior, there are also solutions to help your dog. When necessary, training, and medication can help your dog learn new behaviors and cope with anxiety or other mental issues. It is always worth asking for advice from a specialist. They can offer valuable insights and guidance that can make a big difference.
And remember that everything takes time and patience – both on your part and your dog's. With some effort and love, you can help your furry friend feel better and behave in a way that makes everyone happy.
Lack of Socialization
When a dog is not properly socialized between 3-12 weeks of age, this can lead to behavioral issues. If a dog doesn't have good interactions with people during this time, it may be more likely to mistrust or be afraid of people in the future. Socialization over 12 weeks can take much longer, but it is possible. With patience and consistency, you can help your dog feel comfortable and happy around you and other people.
Lack of Training
One reason you might feel like your dog hates you is because they never listen to you. But, a lot of people don't realize just how important consistent training through puppyhood is. If you skipped this stage, your dog won't know what your cues mean! Training might seem to take up a lot of your time, but it's worth it in the long run.
Rescue dogs will usually go to new homes at an older age than puppies. You might not know how extensive their training was, and because of this, you might need to start the process afresh.
The Wrong Training Methods
As important as training is the training methods you use. Punishment based or aversive methods, like hitting your dog, spraying them with water, and shaking a water bottle filled with rocks at them can build strong levels of mistrust and fear between you and your dog. This means they're less likely to show you affection. In some cases, it can also lead to aggression, anxiety, and depression in dogs.
Instead, stick to positive reinforcement methods. Prevent access to things you don't want your dog doing and ignore behaviors you don't want to see. Reward any behaviors you like. Treats and toys are very rewarding for most dogs, so you can use them to reinforce anything you'd like to see before adding cues.
Understimulated Dogs
Dogs are energetic and intelligent pets. But, if they aren't getting enough exercise or mental stimulation, they can act out. This is especially true of working breeds, or dogs known to be very intelligent, like Poodles, Border Collies, and Huskies. Instead of hating you, your dog might just be bored!
What Breed of Dog Do You Have?
Your dog's breed will have a large impact on how affectionate they are. Not all dogs are the same, which is why it's so important to do your research when bringing a puppy home! Labradors are known for their affectionate, friendly natures. But, some working breeds will be way less people-oriented. Some working dogs, like huskies, are very dog-oriented, but not that affectionate to their people families. Others might be much more solitary in general.
If your dog isn't as loving as you expected, do some research into their breed in general. You might see that other owners are having the same experience because of the breed's traits!
How Do Dogs Show Love?
Dogs show love in different ways to humans and even to our other pets. So, you might think your dog hates you, but actually they're showing how much they love you every day! Here are some of the ways our dogs show us how much they love us:
Moving to be in the same room as you
Wagging their tail, or tail held up, not between legs and not overly-rigid
Pressing against your leg
Sleeping near you
Holding eye contact (not whale eye and not whilst showing aggressive behaviors)
Checking on you throughout the day
Playing games with you
Licking you
Sharing their toys with you or bringing you broken toys to fix
'Talking' to you
Herding you (most common in Collies and other herding breeds)
Comforting themselves or sleeping with items of your clothing
What Can I Do if My Dog A​cts Like it Doesn't Like Me?
By now, you might have started to realize that your dog does like you more than you initially thought. But, there are always ways to encourage a stronger bond with your dog! Here are 8 things to try if you're still worried your dog doesn't love you.
1. Build a Positive Bond With Your Dog
Dogs can bring great joy into our lives. They provide us with companionship, unconditional love, and laughter. In return, they ask for only one thing: that we take the time to get to know them and learn how to communicate with them properly. One of the best ways to get to know your dog is to spend time with them daily.
The best way to ensure your dog likes you is to build a strong bond with him. Spend time playing together, give him plenty of affection and attention. But, work at your dog's pace. If your dog is nervous, sit on the floor and let him come to you! This can take some patience and consistency. But, as you spend more time together, you will understand your dog's personality and how he or she communicates.
2. Exercise Together
In addition to spending time together, it is also important to give your dog plenty of exercise, no matter what their size or breed. Exercise is good for your dog's physical health and can also positively affect its mood. A tired dog is a happy dog, so go for a long walk in the park or let your dog run around in the backyard.
3. Mental Stimulation
Remember that dogs are very intelligent animals and require stimulation to stay mentally healthy. If they don't get enough mental exercise, they may start behaving badly out of boredom or frustration. To keep your dog's mind active, teach him new tricks, play hide-and-seek, or invest in some toys.
4. Socialize Your Dog
Remember to socialize your puppy with people and other dogs. Socialization is an important part of a dog's development and helps them to become well-rounded adults. Dogs who are not properly socialized often become fearful or aggressive as adults, so make sure to introduce your dog to new people and situations regularly.
If you've brought home an older dog who was not well socialized, don't despair. You can still socialize them, but the process might take a lot longer. Work at your dog's pace.
5. Develop a Daily Routine for a Sense of Security
Developing a routine in the dog's life will ensure a sense of security. A dog who feels secure and comfortable in his environment is more likely to be relaxed and happy. Establish a routine for meals, walks, and playtime, and stick to it as much as possible.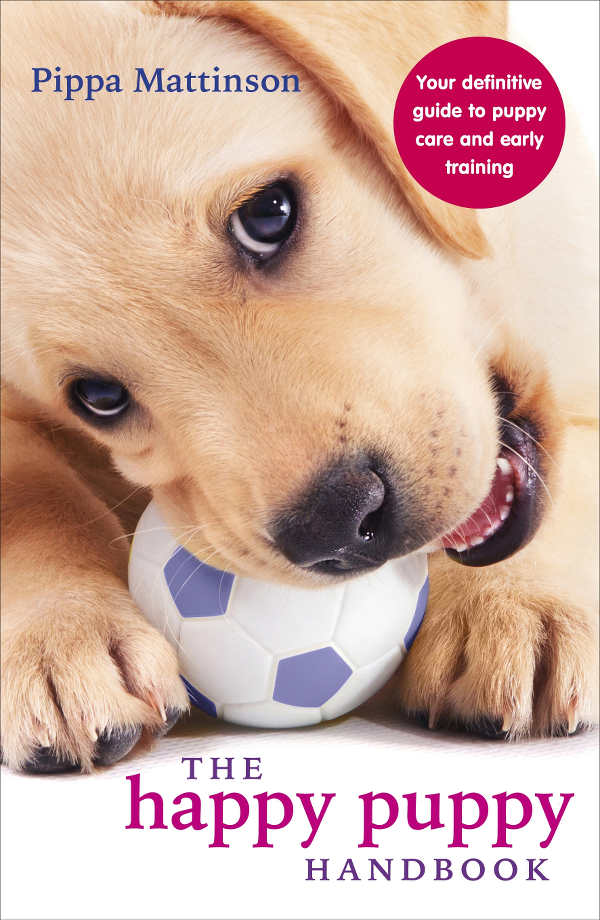 6. Positive Reinforcement Training
Dogs respond well to positive reinforcement, so praise your dog when he does something you like. Reward him with treats, petting, or verbal praise, and he'll quickly learn that pleasurable things happen when he behaves in the way you want. This training technique will strengthen the bond between you, rather than causing fear and stress, as punishment based methods can.
7. Professional Training
If you're having trouble bonding with your dog or getting him to behave the way you want, consider hiring a professional trainer. A good trainer can teach you how to communicate better with your dog while getting him to respond positively to your commands. Make sure you choose a trainer that specializes in positive reinforcement methods.
8. Be Patient and Consistent When Training Your Dog
If you're thinking about training your dog, it's important to be patient and consistent. Like anything else, learning takes time, and there will be setbacks along the way. But if you're persistent, eventually, you'll see the progress you're looking for.
The relationship you'll develop with your dog through training is worth the effort – they'll learn to trust and respect you, and you'll understand their needs better. And, of course, there's the bonus of having a dog who knows how to behave in different situations. So don't give up – stick with it, and you'll be glad you did!
In Conclusion: Why Does My Dog Hate Me?
If you're having trouble understanding why your dog is acting as if he hates you, remember that it's not usually something that's born into him. Dogs are very intelligent creatures and can quickly learn bad behavior if they aren't treated well or trained properly. In most cases, your dog doesn't hate you at all. They just might not be showing their love in the way you expect.
However, you can always improve your relationship with your dog by spending quality time together, providing plenty of physical and mental stimulation, and sticking to positive training methods!
More About Your Dog
How to prevent the fear of thunder
Is my dog scared of me?
References
Miller, P. 'Positive Perspectives: Love Your Dog, Train Your Dog', Dogwise Publishing Copyright (2003)
Helsly, M. (et al), 'Dog Behaviors in Veterinary Consultations: Part II. The Relationship Between the Behaviors of Dogs and Their Owners', The Veterinary Journal (2022)
Döring, D. (et al), 'Fear-Related Behavior of Dogs in Veterinary Practice', The Veterinary Journal (2009)
Hall, N. (et al), 'The Role of Environmental and Owner-Provided Consequences in Canine Stereotypy and Compulsive Behavior', Journal of Veterinary Behavior (2015)
Rooney, N. & Cowan, S. 'Training Methods and Owner-Dog Interactions: Links with Dog Behavior and Learning Ability', Applied Animal Behavior Science (2011)