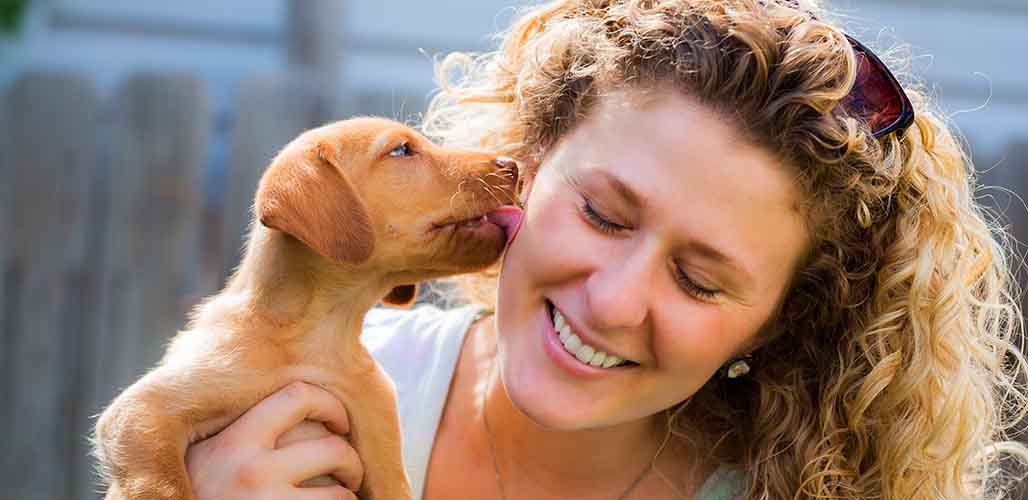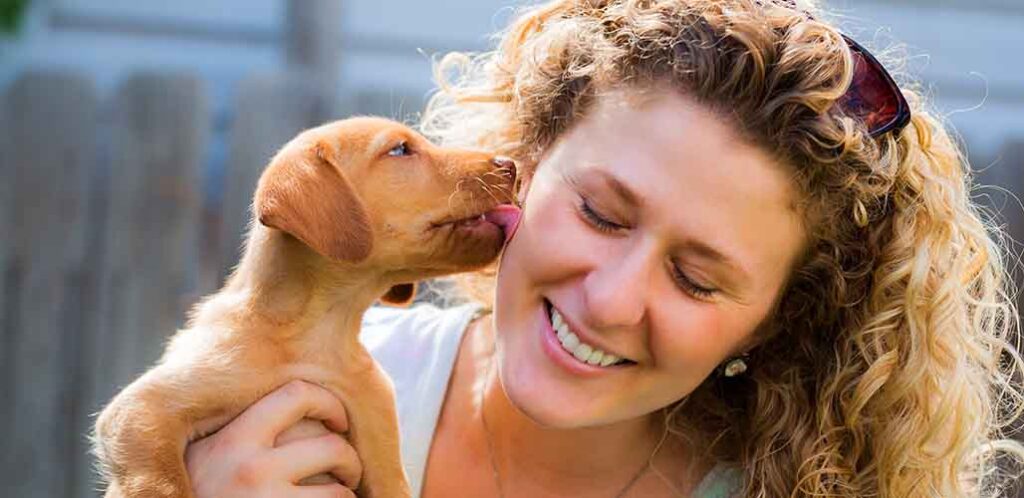 Why do puppies lick your face? Over the last 20 years, dogs have always been a part of my family life. Some I've had since they were puppies, while others were rescued from shelters as adults. To take the best care of my puppies, I had to understand their needs, just like a new mom with a baby. And naturally I wanted to understand what it meant when my puppies and dogs gave me sloppy kisses! In this guide, I'll share what this dog body language means, whether it's safe to let a puppy lick your face, and how to safely stop this behavior if you don't like it.
Contents
When Do Puppies Learn to Lick?
To understand why your dog likes to lick you, you must first know what dogs use their tongues for. It all begins in the first few days of their lives. When a puppy is born, its mother licks it to clean it, ensuring it has taken its first breath while also getting the blood flowing.
Most puppies have closed eyes at birth, and they don't begin to open them until they are one or two weeks old. During those early weeks, they rely on what they can taste, smell, and hear. Puppies use their noses to find milk and stick out their tongues when they get close.
Most mom dogs take care of more than one puppy at a time, and she does most of it with her mouth. She will give them a little nip now and then to teach them how to act, but a lick is the best way to show them care and love. It can be confusing when puppies move from living with their dog family to living with a human family. As they get older and learn more, they keep some of their puppy habits, like being led by their sense of smell and taste, to help them fit in with their new human pack.
Why Do Puppies Lick Your Face?
As dog lovers, we get sloppy kisses from our dogs all the time, and sometimes there's no way to avoid it. Licking is an instinctive behavior for your puppy. For dogs, it's a way of communicating and expressing themselves. Your puppy may lick you to show their love for you, get your attention, relieve stress, show empathy, or simply because you taste good! Let's take a closer look at the 4 main reasons a puppy will lick at you.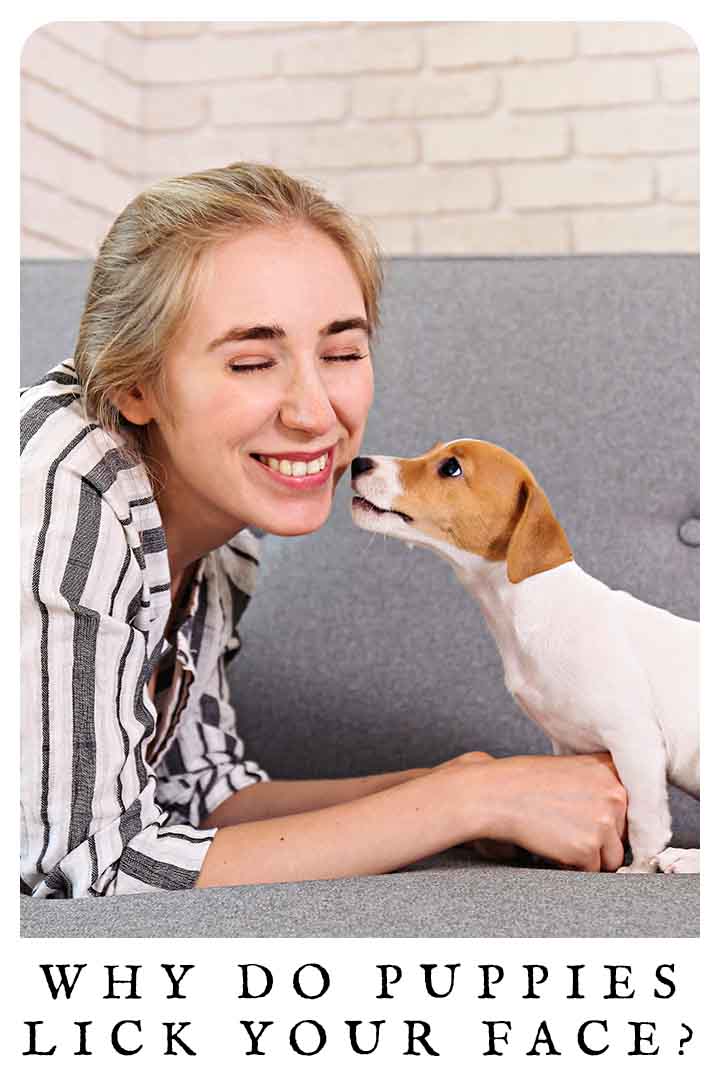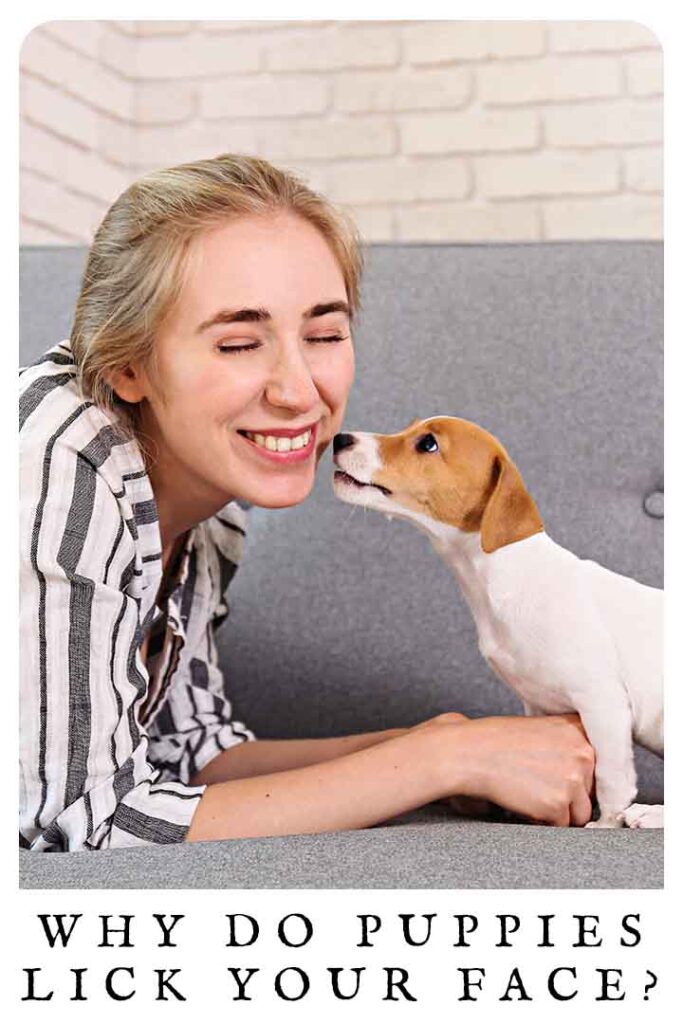 1. Attention and Affection
Licking can be your pup's way of letting you know they want to play or be loved. .
2. Grooming
Dogs clean themselves and each other by licking. Since dogs groom each other, your dog may just be helping you clean up by licking you, just like it would to another dog.
3. Exploring
Dogs use their tongues to learn about the world. After licking you, dogs can taste and smell a wide variety of things, including where you have been and what you have been doing. And, of course, they find out what you have been eating, which is always interesting to your puppy.
4. Possible Medical Condition
Excessive licking may indicate your dog is anxious, uncomfortable, or in pain.
Is it Safe to Let My Puppy Lick My Face?
In most cases, there is nothing dangerous about your dog licking your face. If you are a healthy adult or child, your dog's saliva likely has no bacteria that could cause infection or other health risks.
However, dogs' mouths contain a lot of natural bacteria; these bacteria won't cause harm unless they get into an open wound, which can easily lead to a skin infection. For the same reasons, people with compromised immune systems should not allow dogs to lick them.
It's best not to let your dog lick your mouth. It would be best to wash your face after getting your puppy sloppy kisses.
How to Stop Your Puppy Licking You?
Even for you, having your puppy lick your face might feel like too much sometimes. Or maybe you want your guests to avoid getting licked by your dog while at your house. Most of the time, ignoring your dog when it licks you or another person is all it takes for it to stop. Follow these simple steps to train your puppy:
Ignore your puppy's excessive behavior
Avoid eye contact
If you need to, get up and leave
Once the licking stops, give your puppy attention, love, or treats as a reward. Over time, your puppy will understand that licking is something you are not happy with.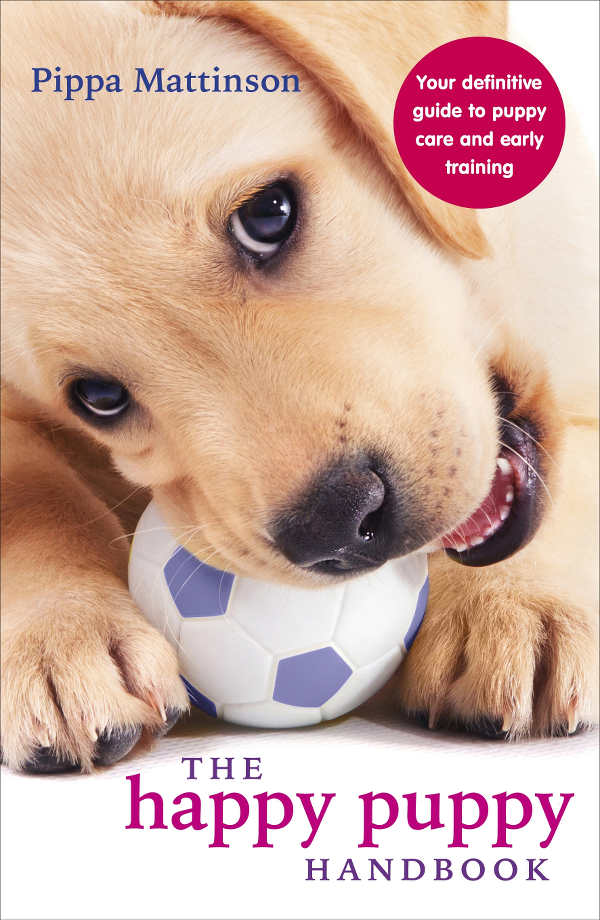 If you want a gentle kiss now and then, you can train your puppy by using a phrase like "kiss" and rewarding them after giving you a friendly lick. Deny attention if your puppy's behavior gets out of hand. Consider hiring a dog trainer if you need extra help with this training.
Why Do Puppies Lick Your Face?
A dog's lick can mean many different things, from gathering information about you and keeping you clean to giving you their respect. But mostly, your puppy, by licking your face, is showing love and affection.
Many dog owners enjoy having their dogs lick them, but it's important to know that setting limits is only a case of training. So, if you want to discourage your dog from licking at your face and your guests' faces, link calm individual play with a reward, and ignore licking completely.
More Puppy Information
References
Davis, T. 'Why Dogs Do That: A Collection of Curious Canine Behaviors', Willow Creek Press (2012)
Horowitz, A. 'Inside of a Dog: What Does See, Smell, and Know', Simon and Schuster (2010)
Rugaas, T. 'On Talking Terms with Dogs: Calming Signals', Dogwise Publishing Copyright (2005)
Siniscalchi, M. (et al), 'Communication in Dogs', Animals (2018)
Milani, M. 'The Body Language and Emotion of Dogs: a Practical Guide to the Physical and Behavioral Displays Owners and Dogs Exchange and How to Use Them to Create a Lasting Bond', Nebraska-Lincoln Univ. (1986)