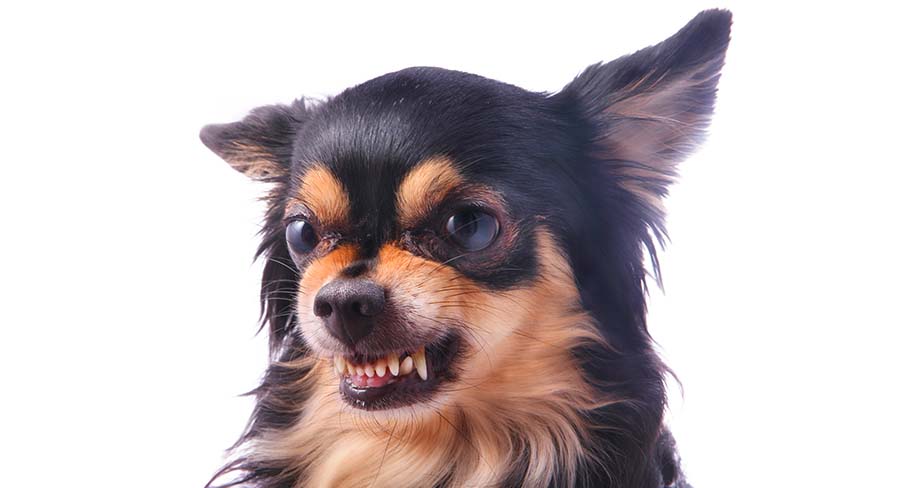 Why are Chihuahuas so mean? Despite their tiny bodies, the Chihuahua breed has a huge personality. One stereotype of the breed is that they are mean and aggressive, even to their owners! Aggression in Chihuahuas can come from a number of sources, including pain, fear, poor socialization, past experiences, and more. So, if your Chihuahua is showing aggressive or mean behavior, learning what is causing this behavior is the first step to fixing things! Let's take a closer look.
Are Chihuahuas Aggressive?
Chihuahuas have a reputation for their feisty personalities. They're often described as a big dog in a small dog's body! But is there any truth to this? Studies into canine aggression have found that the Chihuahua breed scored above average for aggression towards strangers, other dogs, and also to their owners. This begs the question – are all Chihuahuas naturally mean, or is there a common cause behind the problem?
Not all Chihuahuas will show aggressive behaviors. In fact, some Chihuahuas could be the sweetest dogs you've met! But there are a lot of factors that can impact a dog's personality, whether they're as small as a Chihuahua or as large as a Great Dane. And, many of these factors are under your control.
Why Are Chihuahuas So Mean?
If your Chihuahua is being mean or showing aggressive tendencies, it's important to decipher the cause of this behavior. Once you know the cause, or causes, you can work with your Chihuahua to help them feel happier and more comfortable, hopefully reducing aggressive instances. Here are some of the most common causes of aggression:
Lack of Training and Socialization
All puppies experience a fear period at around 8 to 12 weeks old. So, just as they're leaving their mother and coming to their new home. Puppies who are socialized to new experiences and things during this time are much less likely to show fear based aggression as adults. So, you should introduce your puppy to other dogs, other animals, strangers, different types of people, transport, location, sounds, and much more before they are 12 weeks old. Keep these experiences positive, and work at your Chihuahua's pace.
Positive reward training can also start at this time. Though Chihuahuas are small, they should still be trained. They won't necessarily hurt anyone they jump up at, but a poorly trained dog can still cause problems and can lead to misunderstandings, particularly with people who don't understand dog body language.
Using the Wrong Training Methods
When training your Chihuahua, it's important to use positive reward methods. These will build on the strong bond between you and your dog. Negative reinforcement and punishment-based methods have been linked in studies to stress-related body language and negative behaviors. So, using punishment in your training can contribute to aggression or mean behavior in Chihuahuas.
Territorial or Possessive Behaviors
Chihuahuas form strong bonds with their families. But, there's a chance that these strong bonds can cross the line into guarding and territorial behaviors. Your Chihuahua may start to show aggression to guests or even other family members that come too close to you. This behaviors can also happen if your dog guards their food, toys, bedding, or other objects. It's a good idea to speak to a behaviorist that specializes in positive reinforcement if you suspect this.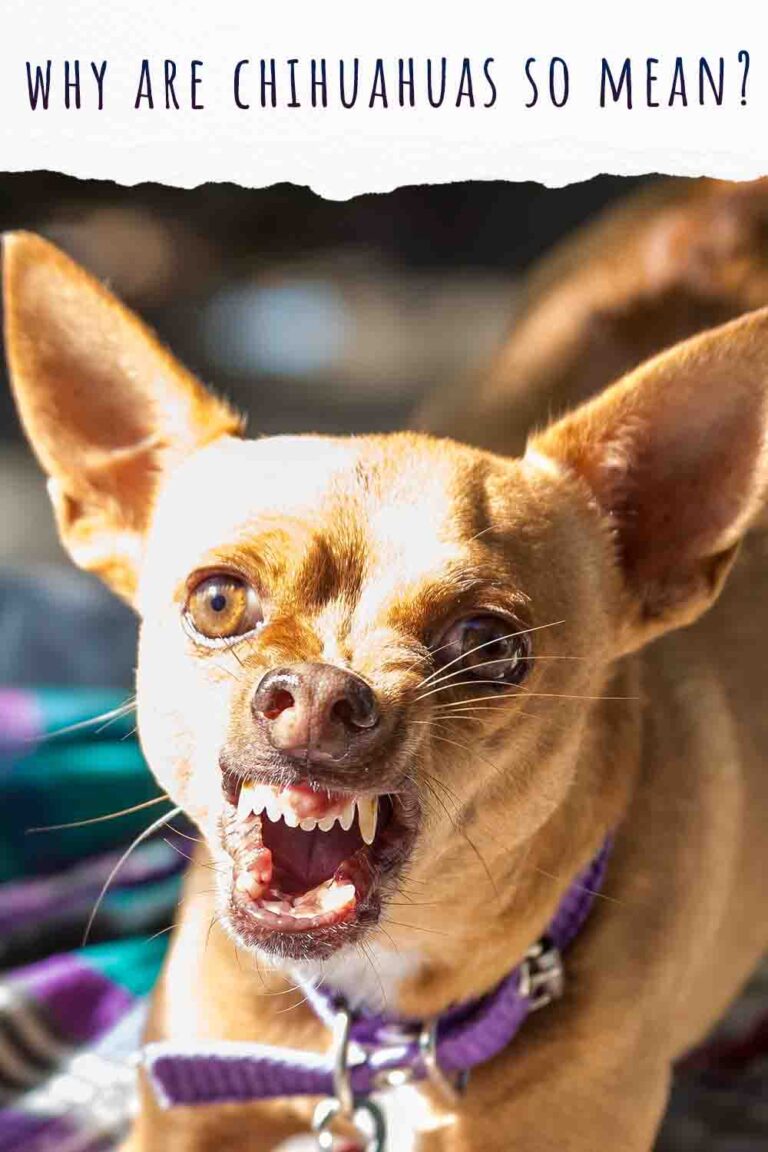 Reaction to Pain
Because of their small size, Chihuahuas are more prone to bone fractures, and are more delicate. This means they are more easily hurt, especially by young children in the house who might not understand how gently these tiny dogs need to be handled. Biting and aggressive behavior is a natural reaction from dogs to pain. So, it's possible that aggression is a sign of a health issue that is causing your dog pain, or a reaction to overly-rough handling.
Fear or Anxiety
Fear and anxiety can also lead to aggressive behavior in dogs. This is linked to our earlier point of socialization. Socializing your dog at a young age can reduce fear-based aggression, but you might not be able to socialize them to every situation they'll encounter as an adult. So, take it slowly when introducing your adult Chihuahua to something or someone new. Keep their experiences as positive as possible, and move at their pace. Try to remove them from a situation if it is making them obviously anxious or scared.
Previous Negative Experiences
Chihuahuas are popular rescue dogs, and many rescue Chihuahuas are given up through no fault of their own. However, you won't necessarily know anything about a rescue dog's early life. They may have had negative experiences with a particular type of person, and may exhibit aggression because of this. So, work with rescue center staff to find a Chihuahua that suits your lifestyle.
Poor Breeding
One study found that aggression was the fifth most common disorder in Chihuahuas. This study suggested that this trait could be a result of breeding for certain traits, like loyalty and boldness. But, it also emphasised that Chis from less responsible breeders were more likely to show aggression to all people and animals. So, it's important to choose a reputable Chihuahua breeder who prioritises health and temperament. Meet the parent dogs when possible to ensure they are friendly and confident, rather than wary and aggressive. And make sure the mother dog and her puppies are all a well-loved part of the family.
The best breeders will show you evidence of health testing and will have already started on socialization in the home. They will also ask you plenty of questions to ensure their puppies are going to the best home.
Signs of Chihuahua Aggression
Whether you have a large dog breed or a tiny Chihuahua, you should learn about dog body language. This can help you avoid aggressive outbursts, as you'll know when your dog wants to be left alone. Here are some signs that a dog is feeling nervous, uncomfortable, or unhappy:
Tense body
Whale eye
Licking lips
Growling or snarling
Exposed teeth
Shaking
Tail between legs
Carrying tail stiffly
Snapping teeth at you
Lunging or charging
Muzzle punch (punching with their nose)
If you have young children in your home, you should also teach them these signs, so that they know when to leave your Chihuahua alone and avoid any bites.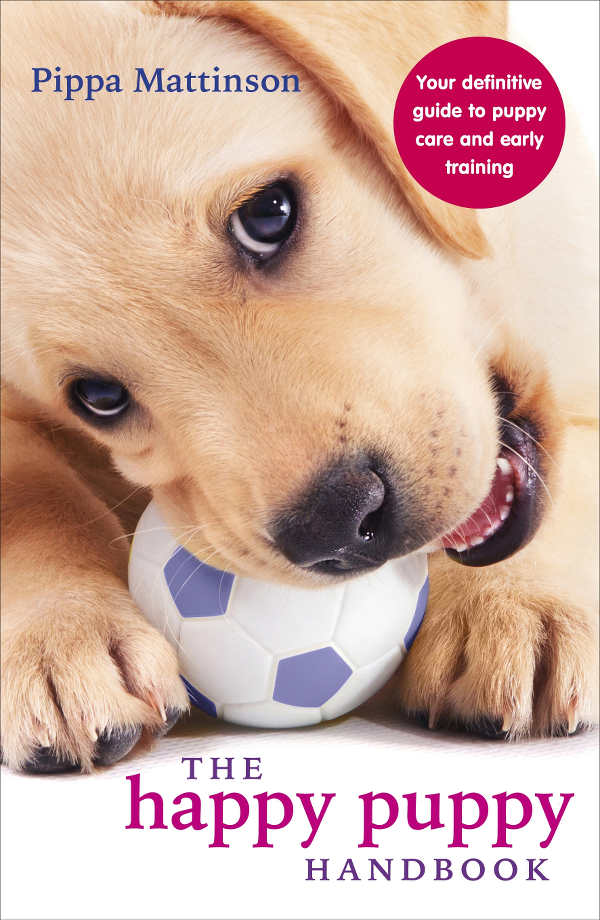 How to Stop a Chihuahua Being Aggressive
At an early stage, the breeder you choose and the amount of time you dedicate to socialization will impact how aggressive or friendly your Chihuahua grows up to be. But, not everyone gets their Chihuahua as a puppy, or knows the importance of these factors when their puppy is under 12 weeks old.
If there are certain things that trigger your dog's aggression, try to avoid them. And, remember that Chihuahuas are delicate little dogs. So, treat them gently and make sure all members of the household do too, to avoid pain related aggression. If your Chihuahua displays aggression out of nowhere and they are normally very friendly, it may be worth a trip to the veterinarian. And, if aggression is not caused by health issues, you may want to invest in some sessions with a behaviorist.
Why Are Chihuahuas So Mean?
Chihuahuas have a reputation for mean behavior, which can be caused by breeding for certain traits, their early experiences, or even painful health problems. Not all Chihuahuas are aggressive. So, choose a good breeder and socialize your pup well to avoid aggressive tendencies.
Readers Also Liked
References and Resources