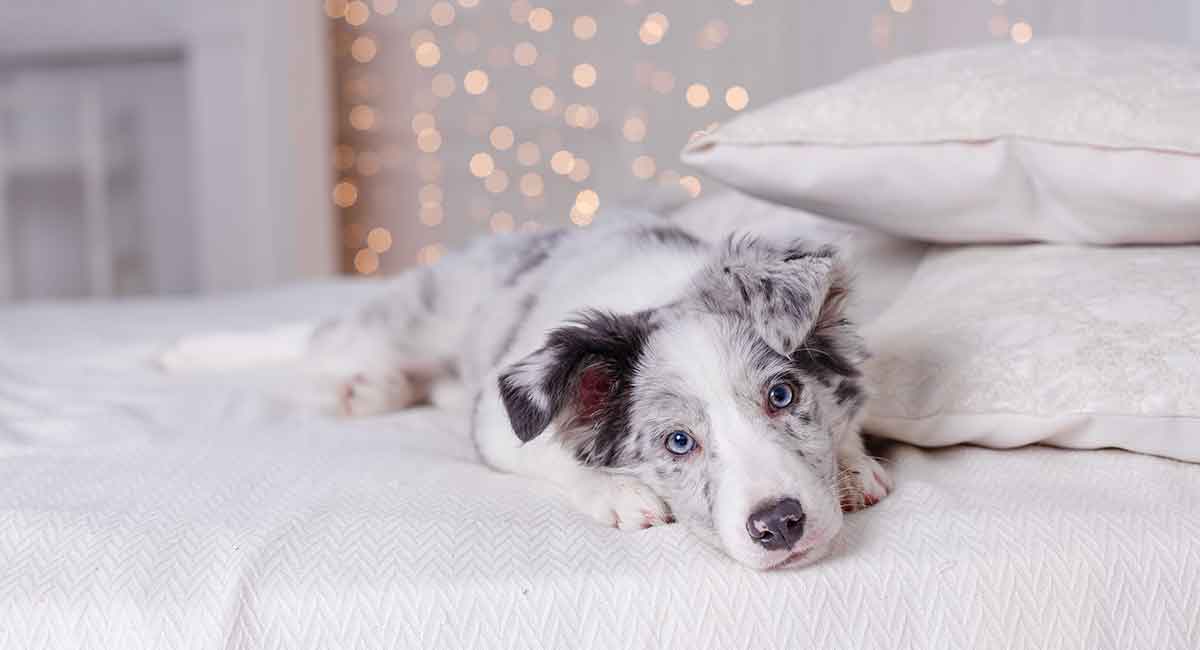 White Australian Shepherd dogs look beautiful with their arctic coats, pink spotted eye rims and friendly, outgoing personalities, but they are not always as healthy as regular Aussies. Some Australian Shepherds have mostly white coats with merle pattern, others are predominantly white with pink noses. This coat type is strongly linked to double merle genetics, which come with a host of hearing and vision problems. Healthy Australian Shepherds make great family pets, as long as you have the time to exercise and groom them properly. But a white Aussie with health issues will be more prone to being nervous, stressed and easily upset by normal family life.
Contents
Australian Shepherd Appearance
The white Australian Shepherd grows to the same dimensions as his regular cousins. Medium-sized dogs, they stand between 18 and 23 inches tall and weigh 40 – 65 lbs.
All Australian Shepherds have a mid-length, double coat with some "feathering" on their legs, chest, and tail. The coat can be wavy or straight, but in white Aussies it will always be mostly white, with splashes of grey and black often on the ears or back.
Grooming and Shedding
A double coat is evolved to give the dog protection against the elements. The outer coat is comprised of long, coarse guard hairs that act as a shield against wind and rain during the winter. During the hot summer months, the outer coat protects the dog from the sun's UV rays.
The undercoat is soft and fluffy. In cold weather, the undercoat keeps the dog warm. In hot weather, airflow through the undercoat keeps the dog cool.
Your Australian Shepherd will need grooming at least once or twice a week to prevent the coat from becoming tangled and matted. You should use an undercoat rake and a slicker brush for this job. The Australian Shepherd sheds continually, but regular grooming can help keep shedding to a minimum.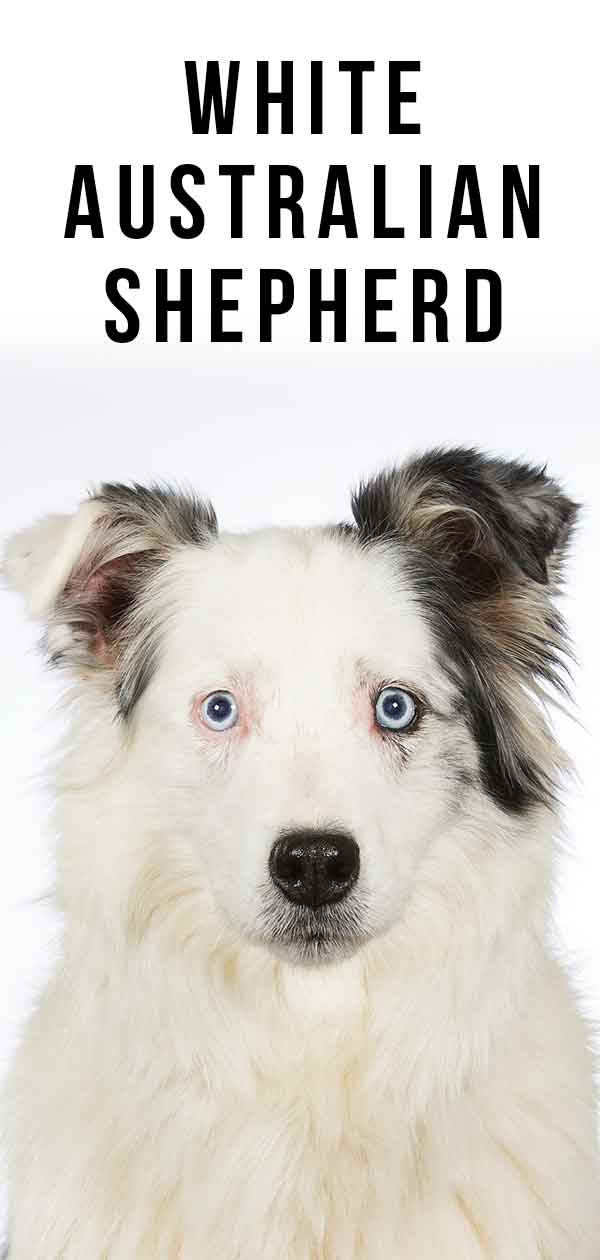 Personality Traits
All Australian Shepherd dogs, including the white Australian Shepherd, belong to the herding group. As you would discern from their name, dogs in the herding group have a powerful instinct to herd! In a home setting, that includes members of their human family and other pets!
All Australian Shepherds are energetic, intelligent, easy to train, and very loyal. They love to be around their owners, and that can lead to problems if you have to go out to work all day, leaving your Aussie at home alone.
The breed can also be found working as service dogs, guide dogs, therapy dogs, and search-and-rescue dogs too. And, of course, as much-loved family pets!
If you take on an Australian Shepherd, you must be prepared to provide him with plenty of exercise and mental stimulation. Socialization and gentle handling are even more important if your dog has the double merle genetics, as they will be less aware of their surroundings and therefore feel more nervous than average.
General Health
All Australian Shepherds can be prone to several health conditions, including hip dysplasia. Hip dysplasia is a painful congenital joint problem that causes lameness.
When you buy a puppy, always ask to see that both his parents have a veterinary certificate confirming that they are both free from this condition.
Another disease that can affect Australian Shepherds is a blood clotting disorder called Von Willebrand's disease.
A prevalent health problem that affects the Australian Shepherd is thyroid disease. Thyroid conditions often occur together with Von Willebrand's disease.
White Australian Shepherds typically also suffer from several congenital health conditions that are directly related to their genetic make-up. We'll look that this in greater detail later in this article.
A healthy Australian Shepherd can live to between 12 and 15 years of age.
The Merle Gene
All white Australian Shepherds are usually produced when two merle-colored dogs are mated together. Merle refers to dark blotches against a lighter background of the same color, giving a marbled appearance to the fur.
Aussies can have coats of red merle, blue merle, red or black. All of these coat colorings can come with or without white markings and copper points on the legs, tail, ears, and face.
However, you should avoid purchasing a completely white Australian Shepherd puppy or adult rescue dog. The white coloration is genetically linked to blindness and deafness in the breed.
Health Defects
Merle is a dominant trait. That means that if the merle gene is present in a dog's genome, it will always be prominent in most cases. So, Australian Shepherds with just one copy of the merle gene are called heterozygous merles. These dogs are usually healthy, although some are born with merle-related deformities.
Dogs with two copies of the merle gene are called homozygous merles, or double merles. Double merles have a higher than average risk of suffering from deafness or eye deformities. That's because the merle gene affects the development of the dog's ears and eyes.
Double Merle Australian Shepherd Appearance
His outward appearance can often identify a double merle Australian Shepherd dog. Double merle Aussies often present with depigmented coats. That means that their coats have large areas of white. Also, areas that you would expect to be dark such as eye rims and noses are instead pink or pink-spotted.
Double merles usually have pale blue eyes. However, some Australian Shepherds can have blue eyes even though they don't carry any merle genes at all.
Similarly, some double merles can present outwardly as healthy, heterozygous merles.
Vision Problems
Double merles often have ear and eye defects. Sometimes, the iris of the dog's eye may appear deformed. The pupil of the eye could be off-center, or the eye's lens could be out of place. In some cases, the retina of the eye is abnormal, or the optic nerve has not developed correctly.
With some double merle dogs, who are born with microphthalmia, the entire globe of the eyeball is abnormally small. In these cases, one or both of the eyeballs is sometimes removed. Many double merle dogs have a combination of the defects mentioned above in each eye. Because of that, many of them are blind.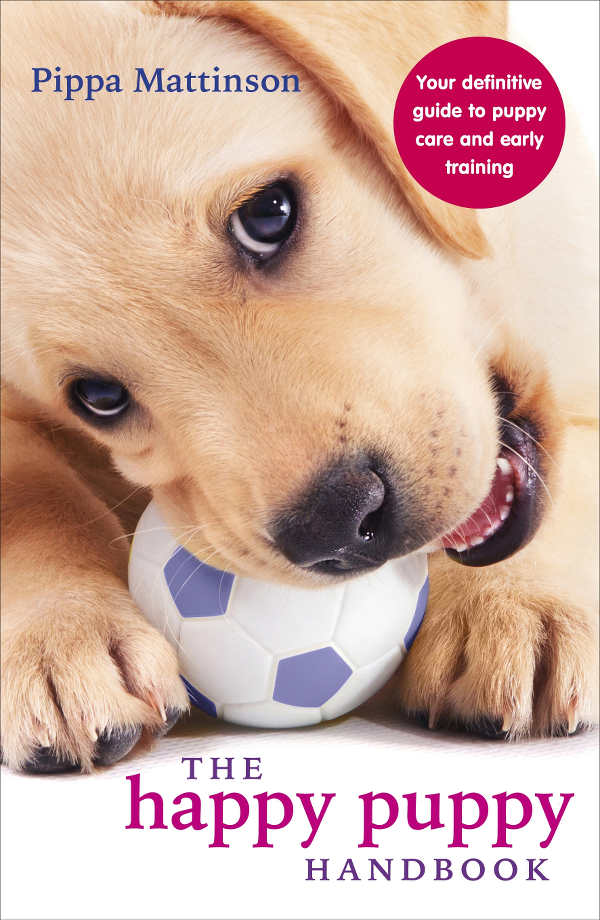 Deafness
Double merle dogs are often deaf. Deafness in double merles is usually caused by a lack of color pigment cells in the dog's inner ear.
Pigment cells in the inner ear are crucial because they help to translate the sounds received by the ear into electrical impulses that are then interpreted by the dog's brain.
Without these cells, this interpretation doesn't happen correctly, and the dog is therefore deaf.
So, when you buy an Australian Shepherd puppy, always check that the breeder has not mated two dogs with merle coloring so that their offspring cannot inherit a double merle gene.
The same checks should be applied if you're considering buying a white Australian Shepherd mix or pattern white Australian Shepherd.
Make sure that both parents do not carry the merle gene to be sure that your puppy won't inherit the double merle gene combination.