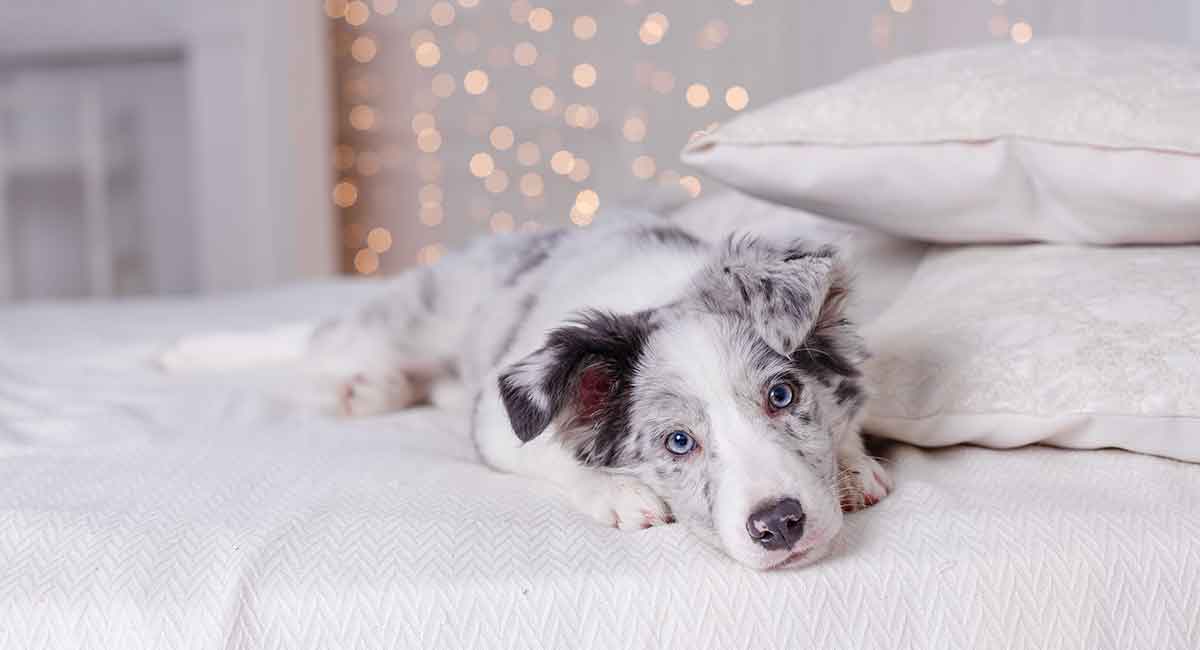 Are you thinking of adopting a white Australian Shepherd? If you are, you MUST read this article before you go ahead.
Although these dogs appear beautiful with their arctic-white coats and friendly, outgoing personalities, they are not the same as regular Australian Shepherds.
In this article, we explore the advantages and disadvantages associated with the white Australian Shepherd.
We hope it helps you decide whether one of these pups would make the ideal canine companion for you and your family.
So, what is an Australian Shepherd dog?
The Origins of the Australian Shepherd
The Australian Shepherd, or Aussie as they're affectionately known, does not actually originate in Australia! It was originally a working breed that came from the Basque region of Northern Spain, Europe.
The Australian connection comes from the fact that some these dogs went to Australia from Europe with their pioneering owners.
Some Australian Shepherds came to the U.S. with early Australian migrants where they quickly became the dog of choice for ranchers who used them for herding sheep and other livestock.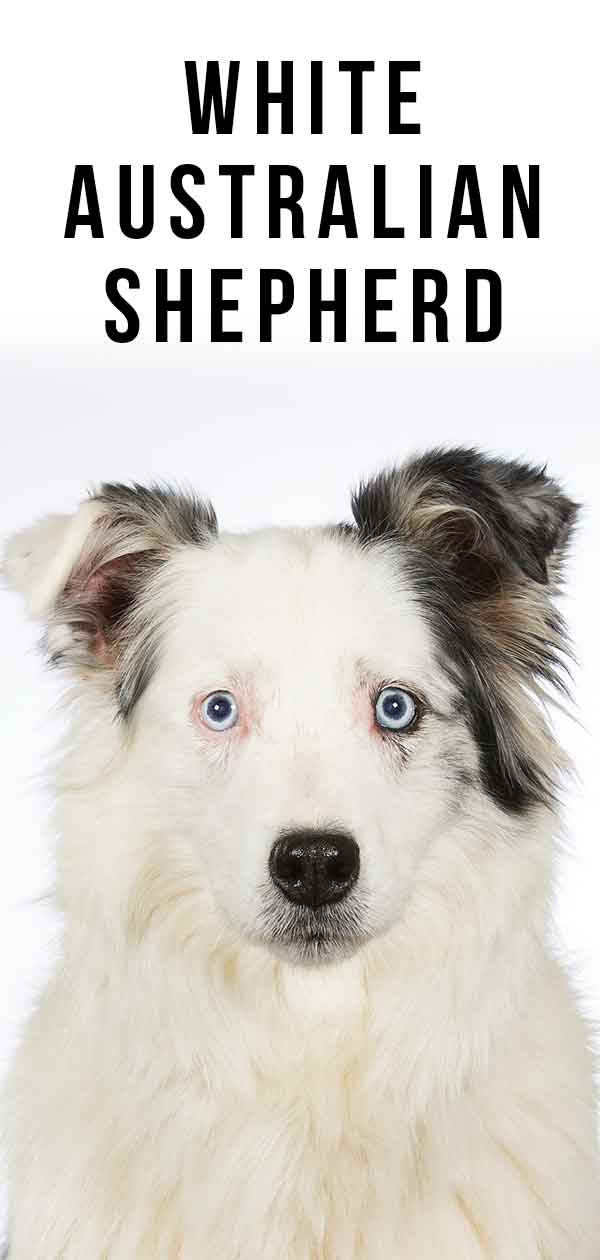 Australian Shepherd Appearance
So, what does the Australian Shepherd look like?
Australian Shepherds are medium-sized dogs, standing between 18 and 23 inches tall. Males weigh between 50 and 65 pounds. Female Aussies are a little smaller, weighing between 40 and 55 pounds.
The white Australian Shepherd grows to the same dimensions as his regular cousins.
All Australian Shepherds have a mid-length, double coat with some "feathering" on their legs, chest, and tail. The coat can be wavy or straight.
Australian Shepherd Personality
All Australian Shepherd dogs, including the white Australian Shepherd, belong to the herding group.
As you would discern from their name, dogs in the herding group have a powerful instinct to herd! In a home setting, that includes herding members of their human family and other pets!
All Australian Shepherds are energetic, intelligent, easy to train, and very loyal.
They love to be around their owners, and that can lead to problems if you have to go out to work all day, leaving your Aussie at home alone.
You should never leave your Aussie shut in a kennel or small yard all day by himself.
That can lead to barking and escape attempts, which will be distressing for both your dog and your neighbors!
Today, the Australian Shepherd's work is not limited to herding on farms! The breed can also be found working as service dogs, guide dogs, therapy dogs, and search-and-rescue dogs too.
And, of course, as much-loved family pets!
If you take on an Australian Shepherd, you must be prepared to provide him with plenty of exercise and mental stimulation.
Many Australian Shepherds can be trained to enjoy dog agility sports and can be hugely successful. Check out this video to see why!
White Australian Shepherd Health and Care
All Australian Shepherds can be prone to several health conditions, including hip dysplasia. Hip dysplasia is a painful congenital joint problem that causes lameness.
When you buy a puppy, always ask to see that both his parents have a veterinary certificate confirming that they are both free from this condition.
Another disease that can affect Australian Shepherds is a blood clotting disorder called Von Willebrand's disease.
A prevalent health problem that affects the Australian Shepherd is thyroid disease. Thyroid conditions often occur together with Von Willebrand's disease.
White Australian Shepherds typically also suffer from several congenital health conditions that are directly related to their genetic make-up. We'll look that this in greater detail later in this article.
A healthy Australian Shepherd can live to between 12 and 15 years of age.
White Australian Shepherd Coat and Shedding
The white Australian Shepherd has the same double coat as a regular Aussie.
A double coat is evolved to give the dog protection against the elements. The outer coat is comprised of long, coarse guard hairs that act as a shield against wind and rain during the winter.
During the hot summer months, the outer coat protects the dog from the sun's UV rays.
The undercoat is soft and fluffy. In cold weather, the undercoat keeps the dog warm. In hot weather, airflow through the undercoat keeps the dog cool.
Your Australian Shepherd will need grooming at least once or twice a week to prevent the coat from becoming tangled and matted. You should use an undercoat rake and a slicker brush for this job.
The Australian Shepherd sheds continually, but regular grooming can help keep shedding to a minimum.
The Merle Gene
Australian Shepherds are well known for their striking merle coats.
"Merle" refers to dark blotches against a lighter background of the same color, giving a marbled appearance to the fur.
Aussies can have coats of red merle, blue merle, red or black. All of these coat colorings can come with or without white markings and copper points on the legs, tail, ears, and face.
As well as their striking coat colors, Australian Shepherds have a wide range of eye coloration. Eye colors include
brown
amber
green
blue
hazel.
Some dogs have eyes of different colors, for example, one green and one blue. They can even have "split" eyes, in which half the eye is one color and the other half is a different color!
However, you should avoid purchasing a completely white Australian Shepherd puppy or adult rescue dog. The white coloration is genetically linked to blindness and deafness in the breed.
All white Australian Shepherds are usually produced when two merle-colored dogs are mated together.
Merle Australian Shepherd Health Defects
The merle gene that's responsible for the Aussie's beautiful coat and eye color can also cause dangerous health conditions in some cases.
Merle is a dominant trait. That means that if the merle gene is present in a dog's genome, it will always be prominent in most cases.
So, Australian Shepherds with just one copy of the merle gene are called heterozygous merles. These dogs are usually healthy, although some are born with merle-related deformities.
Dogs with two copies of the merle gene are called homozygous merles, or double merles. Double merles have a higher than average risk of suffering from deafness or eye deformities.
That's because the merle gene affects the development of the dog's ears and eyes.
Double Merle Australian Shepherd Appearance
His outward appearance can often identify a double merle Australian Shepherd dog.
Double merle Aussies often present with depigmented coats. That means that their coats have large areas of white.
Also, areas that you would expect to be dark such as eye rims and noses are instead pink or pink-spotted.
Double merles usually have pale blue eyes. However, some Australian Shepherds can have blue eyes even though they don't carry any merle genes at all.
Similarly, some double merles can present outwardly as healthy, heterozygous merles.
To see what a typical, white double merle looks like, check out this video of a white Australian Shepherd, Alfred.
Poor Alfred is a double merle, and because of that, he's blind and deaf, although he looks normal in every other way.
Double merle Australian Shepherd health defects
Double merles often have ear and eye defects.
Sometimes, the iris of the dog's eye may appear deformed. The pupil of the eye could be off-center, or the eye's lens could be out of place.
In some cases, the retina of the eye is abnormal, or the optic nerve has not developed correctly.
With some double merle dogs, who are born with microphthalmia, the entire globe of the eyeball is abnormally small. In these cases, one or both of the eyeballs is sometimes removed.
Many double merle dogs have a combination of the defects mentioned above in each eye. Because of that, many of them are blind.
Double merle dogs are often deaf. Deafness in double merles is usually caused by a lack of color pigment cells in the dog's inner ear.
Pigment cells in the inner ear are crucial because they help to translate the sounds received by the ear into electrical impulses that are then interpreted by the dog's brain.
Without these cells, this interpretation doesn't happen correctly, and the dog is therefore deaf.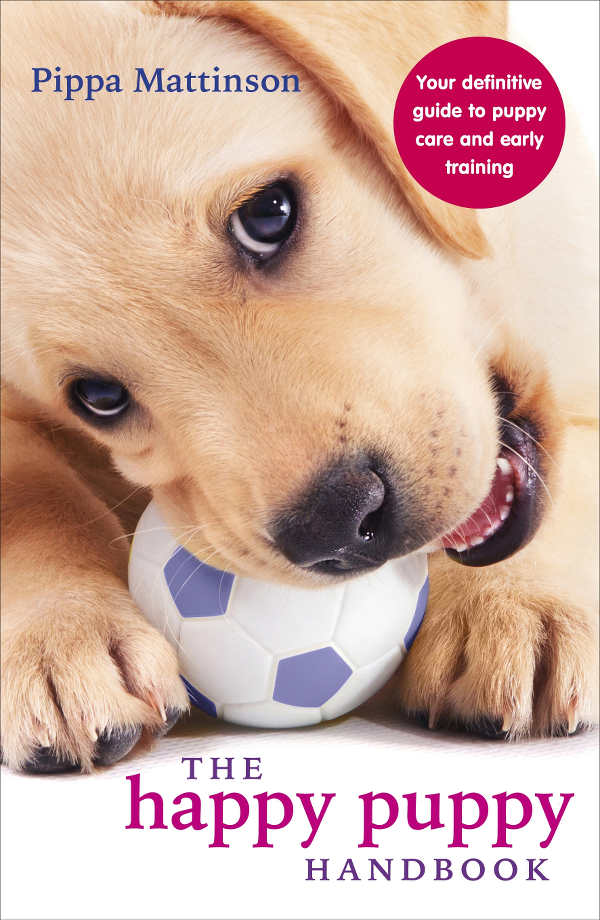 So, when you buy an Australian Shepherd puppy, always check that the breeder has not mated two dogs with merle coloring so that their offspring cannot inherit a double merle gene.
The same checks should be applied if you're considering buying a white Australian Shepherd mix or pattern white Australian Shepherd.
Make sure that both parents do not carry the merle gene to be sure that your puppy won't inherit the double merle gene combination.
Does Color Affect Australian Shepherd Behavior?
Much research has been carried out over the past two decades into the relationship between a dog's color and his behavior.
As of now, there is no definitive evidence to suggest that a white Australian Shepherd would behave any differently to a regular one.
However, some studies have shown that depigmentation can be linked to nervousness in some animals.
So, are double merle, white Australian Shepherds more prone to stress or nervousness?
Well, that's not proven, but perhaps these dogs have more of a tendency to jumpiness because of their impaired sight and hearing.
With that in mind, it could be accurate to say that double merle dogs do have a tendency to be more edgy and tense than their fully sighted, hearing cousins.
Do white Australian Shepherds make good pets?
Regular Australian Shepherds make great family pets, as long as you have the time and space to exercise them properly and you're prepared to devote plenty of time to grooming.
However, if you do decide to take on a white Australian Shepherd, you must be prepared to accept that he will most likely have vision and hearing problems that are caused by his double merle genetic make-up.
Also, an Aussie with poor sight and hearing may be more prone to being nervous and stressed, so would not do well in a family with noisy children or other pets.
If you buy an Australian Shepherd puppy, always ask the breeder for written proof, in the form of vet reports and certificates, that the pup's parents do not carry the double merle gene.
Do you have a white Australian Shepherd?
If you do, we'd love to hear all about him or her. Tell us your Aussie's tale in the comments box below.
References and further reading