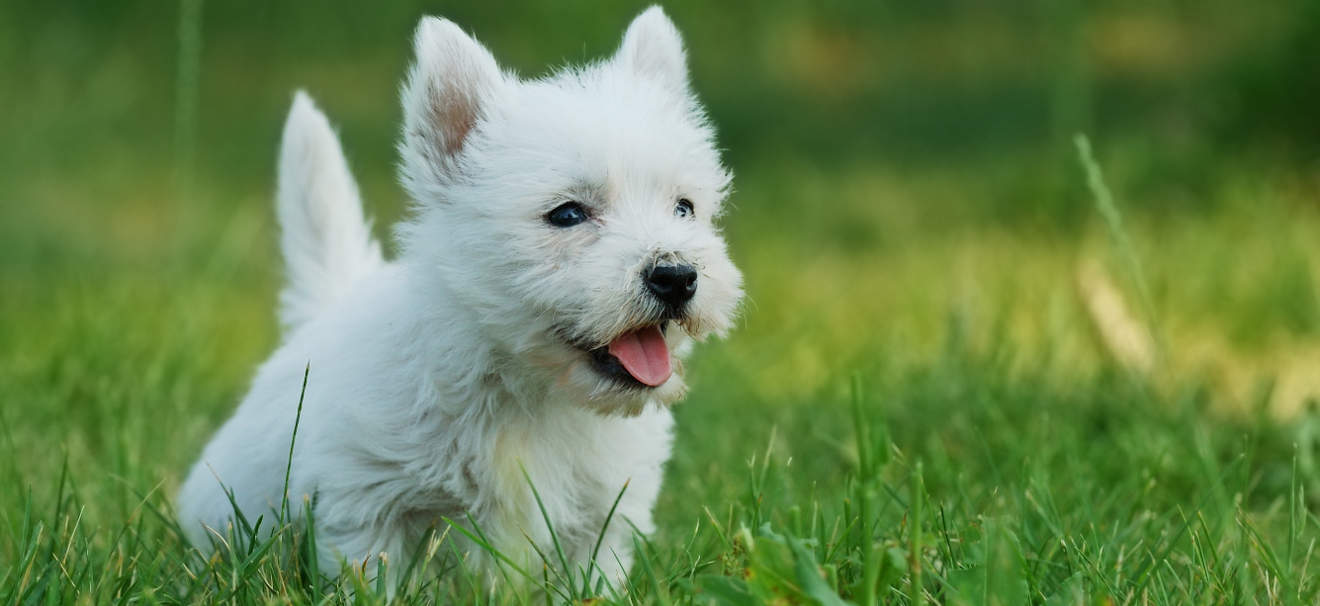 These iconic little white haired Terriers are quite a popular breed with over three thousand pedigree puppies registered each year.
Free from conformational defects, these are lively, outdoorsy, little dogs that need a fair bit of grooming.
History and role of the breed
Although West Highland Whites may resemble adorable cuddly teddies, it's important for their owners and prospective owners alike to remember that they are a proud breed of terriers.
Terriers which were traditionally used for hunting underground, away from other dogs and people.
They are therefore extremely independent dogs, with the bold confidence required to work alone.
They are thought to be first recorded in Scotland in the 1500's, and are probably a result of breeding from Scottish terriers and Cairn Terriers.
Now both sadly reduced in numbers.
These distinctive dogs retain today the look that they are shown with in paintings from many hundreds of years ago.
West Highland White Terrier Appearance
The Westie has an iconic look, perhaps made even better known through the Cesar dog food adverts, which stars an adorable little West Highland White Terrier.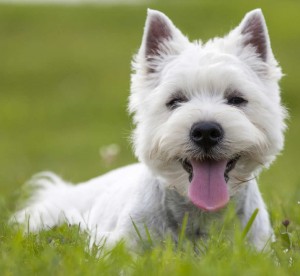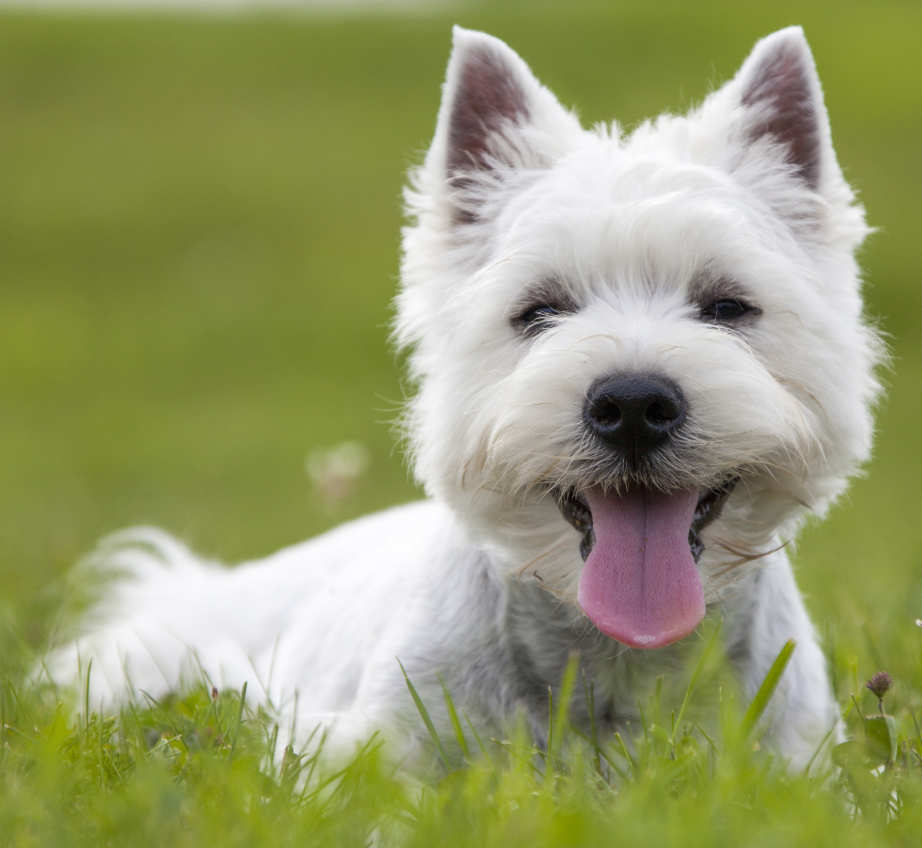 They are stocky little dogs, with deep chests. Although small in stature they are well proportioned with level backs and strong legs.
They have a distinct muzzle, eyes set well in their heads and long hair covering their body including their head and legs.
Westies have a gorgeous coat of hair, which is always white in colour. It has two layers giving it a thick appearance, with a coarse over coat and dense soft undercoat.
The breed standard states that a curl is undesirable, so you should expect it to lie flat along their back.
Westie Temperament
Westies are terriers at heart. Bold and independent, they are happy enough to do their own thing for a while.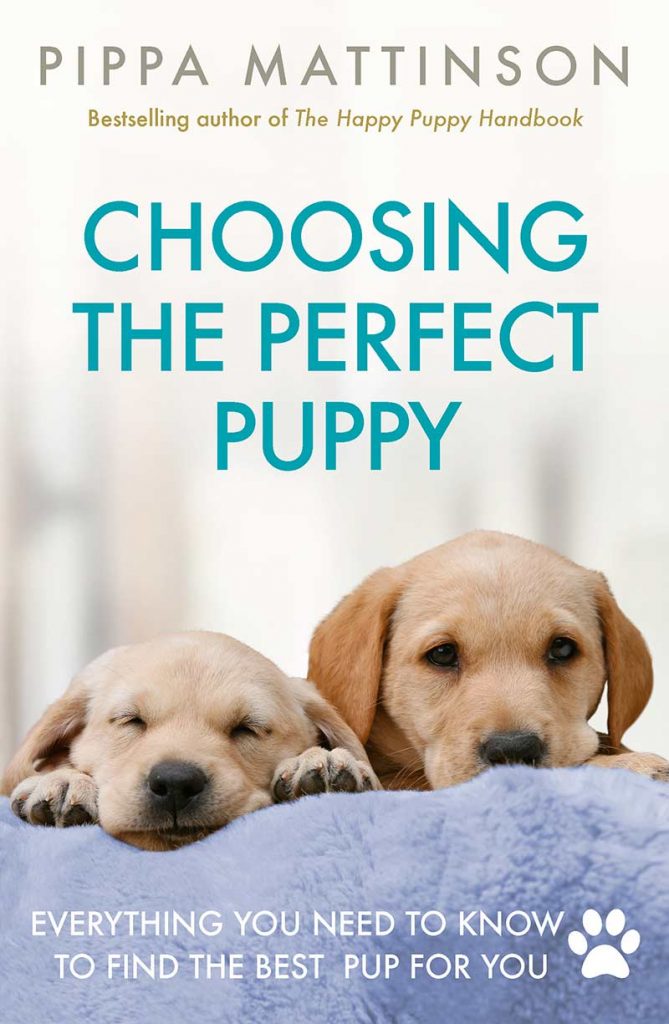 Whether or not their own thing is something you want them to be doing, depends upon how well trained or managed they are!
They are intelligent little dogs, so it's a good idea to keep them busy and well exercised too.
Positive reinforcement training will allow you to form a good strong bond with your dog, with him seeing you as a source of enjoyment and fun.
Despite being a small breed, they are definitely not lap dogs.
They are however friendly to their family, and after a good day of exercising will be happy to curl up with you on the sofa in the evening.
Westies As Pets
Westies are not pets for the laid back owner with limited space. Although they are small dogs, they require lots of exercise and training from a young age.
They are best suited to outdoorsy families, who enjoy spending time keeping busy and are looking forward to dedicating themselves to lots of fun positive reinforcement training with their new pet.

Whilst the Westie has a good reputation for being friendly, they are not overly pushy or clingy individuals. They are also generally thought to be good companions for children, however as with any dog thorough socialisation from puppyhood is vital.
You must also teach your children to understand that whilst cute and cuddly, your Westie pup is no toy and needs to be treated with respect. Never leave a child unattended with a puppy, and make sure the dog has somewhere he can escape to without harassment whenever he feels the need.
Show Bred West Highland White Terrier
Although the West Highland White was originally bred as a working dog, they are more commonly found in the show ring in recent years. The first breed club being set up for these delightful dogs in the early 1900's.
Today show bred examples of these dogs still retain a lot of the characteristics of their forefathers, and are so far fairly free from exaggeration to their conformation.
There has however been an issue in recent years, with the cosmetic products show owners have been using on their dogs before presenting them in the ring.
The Kennel Club have made steps to combat this by banning the use of products in response to e breeder protest, although some feel that this may not be being adequately enforced. You can find out more on the Pedigree Dogs Exposed site.
The necessity behind this ban rose from the high number of cases of dermatitis in the breed.
West Highland White Health
Unfortunately, there is a common skin condition in Westies that causes them some serious problems, atopic dermatitisis. This nasty condition causes the dogs to have a severe sensitivity to allergens, causing an intense itching. If they are allowed to scratch it they can cause themselves harm in addition to the discomfort that they are already in.
So prevalent is atopic dermatitis in Westies in fact, that is has been colloquially named after them. 'Westie Itch'. It is thought that a higher proportion of male dogs are affected than females, although I have not been able to find a concrete study to confirm this.
Other health problems which are known to be an issue in these gorgeous little dogs but have DNA tests available include a form of anaemia ( Pyruvate Kinase Deficiency) and a neurological disease (Globoid cell Leukodystrophy).
Make sure that your puppy's parents should have clear results for both of these.
There are other diseases that can cause issues in West Highland Whites, although they are not as common and can effect other breeds equally.
To find out more about these you might be interested in visiting this website.
It is fair to say though, that dermatitis aside, the Westie is largely a healthy dog. With a low inbreeding coefficient and a fairly long expected lifespan of up to 15 years.
Daily Care
If you decide to take on a Westie puppy you will as you have seen need to give up a fair amount of time to walking him or having active training sessions.
Westies are terriers and therefore are normally very keen on tugging rope games, which can also be a great way to reward them for desired behaviours.
The main commitment you will need to accept as a Westie owner that differs slightly from other dog breeds, is in keeping their coat nice. You may decide to keep it clipped short, but it will still require regular grooming. At least three times a week if not more.
Remember to help them to stay dry to limit the possibility of irritating their skin too, and be careful which products you put on them. If you are trying a new dog shampoo speak with your vet first, and do a patch test on a small area of their skin the day before, to make sure that they don't react badly.
Summary
West Highland White's are wonderful little dogs, who will enjoy a long happy life with you as long as you choose a pup from a moral breeder and take care of their potential skin problems.
In the right, active home they will make a wonderful addition to the family.
Just make sure to socialise them well from an early age, take the time to train them and don't forget that this cuddly teddy is actually a lively little terrier.
Just waiting to steal your heart.
Further links and information
If you would like to find out more about the West Highland White Terrier, you might like to visit one of the sites below: