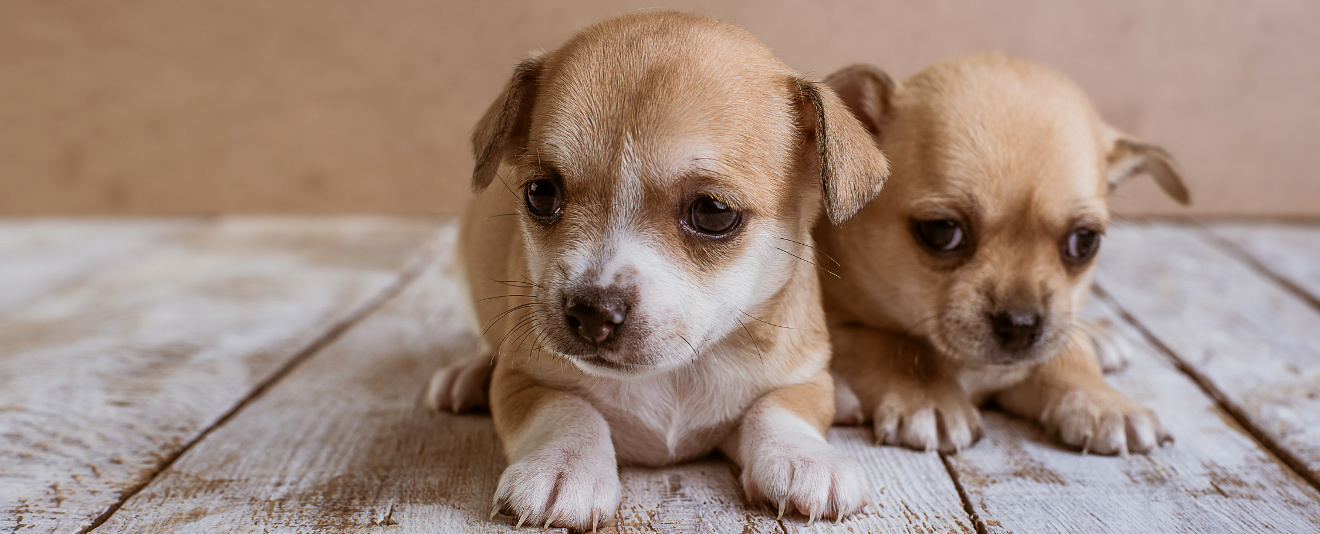 The charismatic Chihuahua has become a very well known breed in the past few years. With ever more celebrities being taken in by their delicate charms and portable size.
But these tiny dogs are not decorative items or fashion accessories.
They are as much a dog as any other breed, and have a long history of human companionship.
Where do chihuahuas come from?
Interestingly, there is some fairly heated debate about the origins of the Chihuahua.
Although most people assume they come from Mexico, the land who gave them their name in the late 1800's, it is possible that they were originally from China long before this time.
Some people believe they can trace their ancestors back as far as the 1500's.
Chihuahua coats – long and short haired
Regardless of their origins, these tiny dogs have been lovingly bred for generations to become the highly desirable Toy breed we know today.
They are split into two categories, short-haired and long-haired. It is thought that the short-haired variety were the original type.
These are however genetically identical breeds of dog, just with a different outward appearance. Primarily, as you can tell, down to their hair.
What do chihuahuas look like?
The short-haired Chihuahua is a small dog, described by the Kennel Club as being dainty and compact. The breed standard speaks of a dog that has an apple-shaped dome, moderately short muzzle and round but not protruding eyes.
The standard goes on to say that they have large flaring ears, strong jaws and an arched neck.
A short-haired Chihuahua's coat will be smooth, soft, close and glossy. Coming in a wonderful variety of colours.
The long-haired Chihuahua has the same size and stature as her short haired cousins. But instead of a short coat, they have long hair instead. This should have a soft texture and be flat or slightly wavy.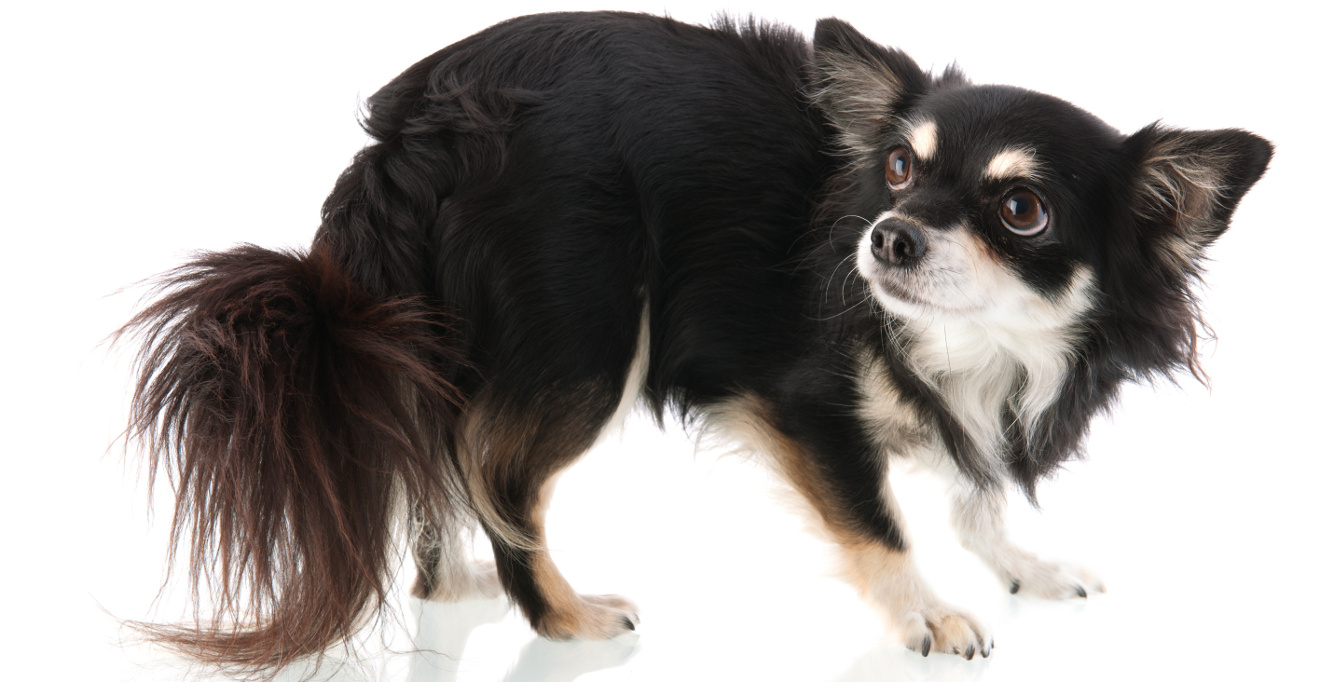 You will also expect them to have feathered hair on their ears, legs and hindquarters too.
Are chihuahuas snappy?
As born and bred companion dogs, Chihuahuas are expected to have loving and devoted temperaments.
This devotion can however lead to demonstrations of guarding, which have been known to turn into growling, snapping and attacking.
For this reason they are sadly not ideal pets for families with children resident or visiting.
Although small in size, Chihuahuas can also make a racket and are excellent intruder alarms. In this respect they are similar to terriers, not for the faint of ear-drum!
Socialising your chihuahua
As with all dog breeds, the parents of your puppy's temperament will give you a good indication to the puppy's future nature.
In breeds where temperament issues are not a rarity, it is a good idea to go the extra mile and request access to both parents before you choose your puppy, not just the mother.
In addition to this you can improve your chances of your little dog having a good temperament with extreme care over proper socialisation at a young age.
Chihuahua daily care
Due to their small stature, Chihuahuas don't require a huge amount of exercise. This doesn't mean that they can go without being walked or having some yard time, but it does mean that they won't require great romps through the woods every day.
Short haired Chihuahuas are also very low maintainance in regards to grooming. Whilst it's good to get any dog used to having a brush run through it's coat, the short haired Chihuahua will be quite happy with a brief going over once a week.
Their long-haired cousins will require more regular brushing or clipping to keep them in good order.
Keeping your chihuahua safe
In addition to the usual care you should take of a dog, you will need to be aware that your Chihuahua is not just small but correspondingly fragile.
Not only are they at risk of injury from being knocked or jostled by their human family, but they are vulnerable to attacks from other walks. Sadly, on occasions Chihuahuas have been killed when out for a walk with their family by a strange dog, who is able to pick them up shake them with devastating consequences.
You will therefore need to be even more careful when out walking, who you allow them to approach or interact with.
Health problems in chihuahuas
Chihuahuas have an average lifespan of about 12 years.
Though this isn't fantastic for a breed of dog, it is by no means the worst either. Similar to that of the popular Labrador breed, for example.
The main issues that they suffer from health-wise are due to having been bred to be so tiny.
Chihuahua teeth
Dental care is a major problem, as the size of their mouths cannot accommodate a 'dogs worth' of teeth.
They will need to be regularly checked by your vet, to ensure a healthy mouth and that any dental work required is carried out promptly before they have trouble feeding.
Birthing problems
They also suffer like other toy breeds from difficulty giving birth, and often need assistance.
This is as a direct result of extreme deliberate changes in body structure that have been bred in to give a particular aesthetic. This goes hand in hand with their higher than average occurrence of deformity.
Stress injuries and other chihuahua health problems
As with many other Toy breeds, they are also more prone to stress injuries like subluxating patellas.
Other health concerns that Chihuahua owners need to be aware of concern epilepsy, hypoglycaemia and an elevated risk of tracheal collapse, a shocking condition that can result in death.
Summary
If you are a mature adult without children, who is looking for a companion dog that will show lots of love and devotion to you, then you could consider a Chihuahua puppy.
Make sure to pick a breeder who is open about health testing and the health of both parents' lines.
Ask for access to the stud dog via their owner, and make sure that you are totally comfortable with both parents' condition as well as their temperament.