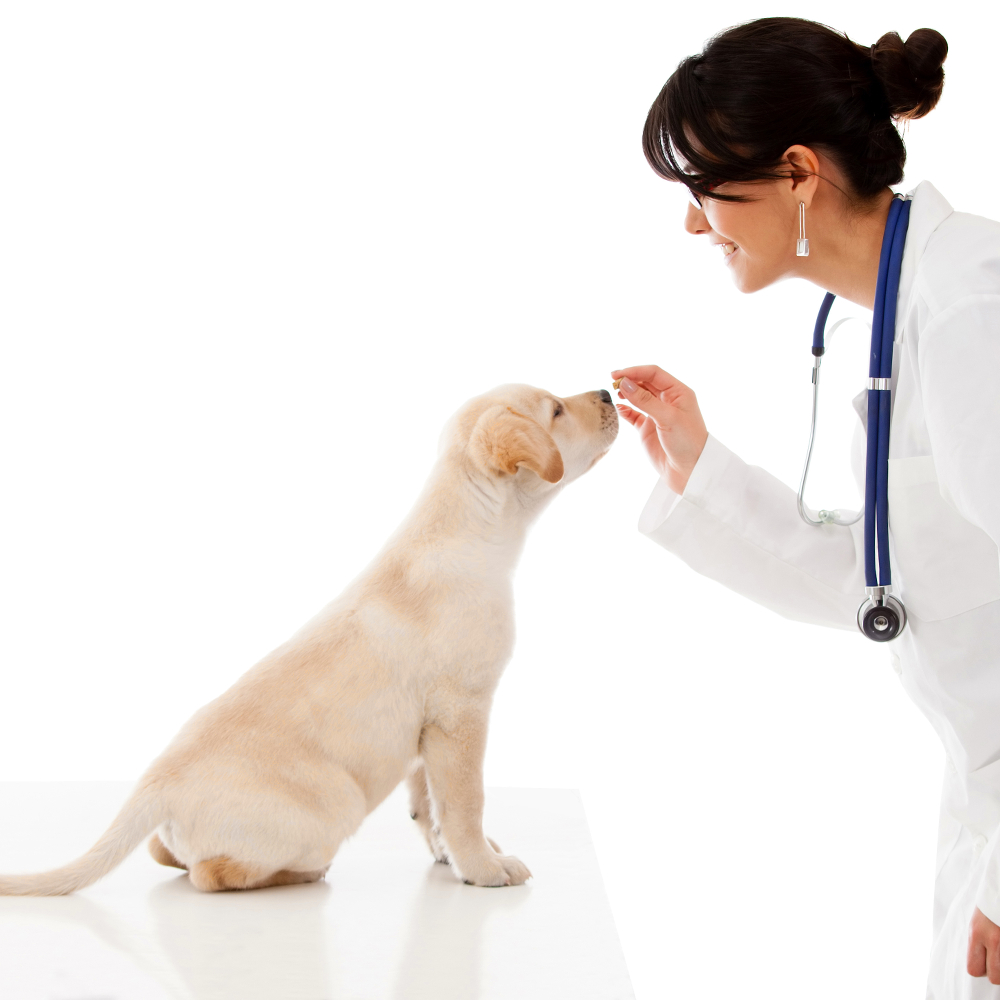 In many parts of our modern world, as we leave behind the shackles of poverty and disease, we are becoming ever more health conscious.
Not just for ourselves, but for our companion animals too.
Health is no longer just about survival.  It is about quality of life.
We worry!
Modern dog owners worry a lot.  We want to do our best for our pets, to make sure they have the right amount of exercise, the right food, and remain free from infections and parasites.
But we also worry about pesticides and side effects from medicines.  And about all the conflicting advice we are given.
Despite the fact that we live in a safer world than ever before, we probably worry more than we ever have done, about our health and the health of our beloved animals.
One of our aims in bringing you this website is to cut down on some of this worry
What makes a healthy puppy?
Let's look at the main ingredients that go into ensuring a puppy remains in good health, particularly those aspects that you can influence.
We'll look at the choices available to you and help you to make decisions that you will feel comfortable with,  so that you can get on with the important business of enjoying your puppy.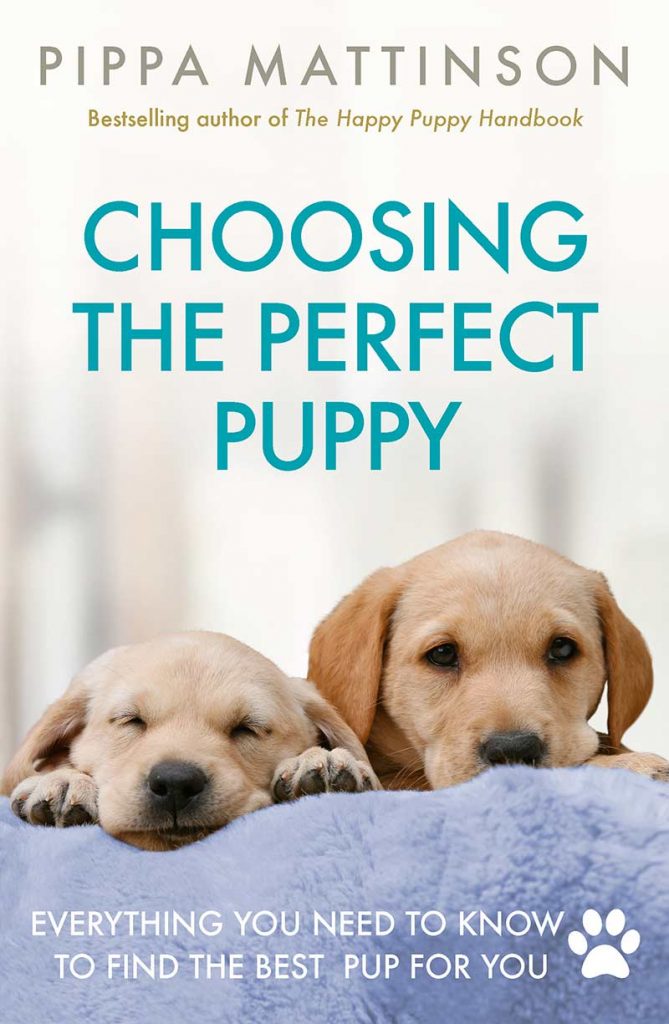 Good health, physical and mental, in all living things is closely related to a number of common factors.
Healthy genes
A great environment
Effective health care and disease control
I am not going to go into genetics in any big way in this article, because your puppy is what he is.
This is not about finding and selecting the right puppy,  which is a huge subject in itself.  We look at the issues there in our Puppy Search series, where we cover genetic problems to look out for in puppies including
Inherited diseases
Defects in structure (conformation)
These are problems that are bred into a puppy, and that you can only influence by making better decisions when choosing which puppy to bring home.
Whilst you cannot change the genetic material of the puppy in your arms, providing a great nurturing environment for your puppy is something that is largely under your control.
What do we mean by environment?
Your puppy's environment is not just the product of the places you take him for walks.  It is anything around him that impacts on him in any way.
There are two principle areas that we need to consider.

Your puppy's physical needs: for shelter, safety, food and exercise.
And your puppy's emotional and psychological needs: for social interaction, security, guidance and mental stimulation
Providing the right environment
People often worry about getting a puppy's physical needs right but these are actually fairly straightforward.
We'll be looking at important topics like feeding, and exercise and bringing you the latest research on the best way to keep your puppy well fed and fit, in articles to come.
Perhaps more challenging for some new puppy owners, are a puppy's emotional needs.
Your social friend
As social mammals, puppies need companionship and opportunities to interact within their own families.
They also need to be given behavioural boundaries and guidance so that they can grow up to be good canine citizens, welcome wherever they go.
Puppies left alone for long periods of time can develop behavioural problems and may become noisy and distressed.
Puppies that are played with excessively or inappropriately, or trained ineffectively, on the other hand can become over-excited and out of control.  And you'll be able to read up on avoiding these kinds of problems.
The third important aspect of health we'll be helping you with is effective healthcare and disease control
Effective health care and disease control
Maintaining any population in optimum health is to a great extent dependent on effective disease control.
And on good quality routine healthcare, to prevent small problems becoming much bigger ones.
There are several aspects to disease control including limiting opportunities for diseases to thrive,  and maximising the health of individuals to improve their ability to resist or fight infection.
As a new puppy owner,  you have the power to influence both these factors as we shall see.
Fighting invaders!
Dogs are susceptible to a range of infectious diseases and parasites some of which are serious risk to their health.
During the middle of the last century,  the introduction of vaccination programmes for dogs followed hot on the heels of widespread vaccination programmes for human infants.
Initially regarded with suspicion, the results of the early vaccination programmes spoke for themselves and the uptake of vaccinations for dogs was soon widespread throughout Europe and North America.
Routine healthcare
At one time, dogs only went to the vet when they were very sick or injured.  Along with vaccines, routine healthcare and annual health checks have now become the norm.
However, over the last ten years or so, a degree of suspicion and mistrust towards vaccination has returned.
In the coming weeks, we'll be taking an unbiased look at the risks of vaccination to your individual puppy and the effect that vaccine uptake has on the safety of the wider puppy population.
A very important aspect of disease control lies in keeping individual puppies and dogs in good general health.  This means ensuring that your puppy is well fed and that he has access to proper veterinary care whenever he is unwell.
It also means keeping him free from internal and external parasites on a regular basis.  These are all aspects of routine healthcare that you will be able to read up on right here on the website.
Your role
Your puppy's environment is a combination of the way you care for and train him, and the world he lives in.  And your role is to provide a healthy environment in which your puppy can grow and thrive.
Our role is to help and support you in yours.
Don't forget to sign up for our email updates to make sure you don't miss any of our articles.
A balanced view
We strive to provide a balanced view on all the topics we cover.  Bringing you both sides of any contentious or disputed topics.
Not everyone shares this approach.
There are quite a few zealots in the field of animal health.
You will probably be warned of dire consequences if you feed your puppy this product,  or worm him with that one.
In reality very few of the decisions you will make about your puppy's health will be a disaster one way or another.
Most puppies are extremely robust and will survive and even thrive despite the worst efforts of their owners.
We'll be looking at lots of different aspects of puppy health on this website in the weeks to come,  but if you need help with your puppy right now, don't forget you can follow this link to get a copy of The Happy Puppy Handbook 
Let us know  if there are any aspects of healthcare you would particularly like us to cover.  Jot your thoughts down in the comments box below!