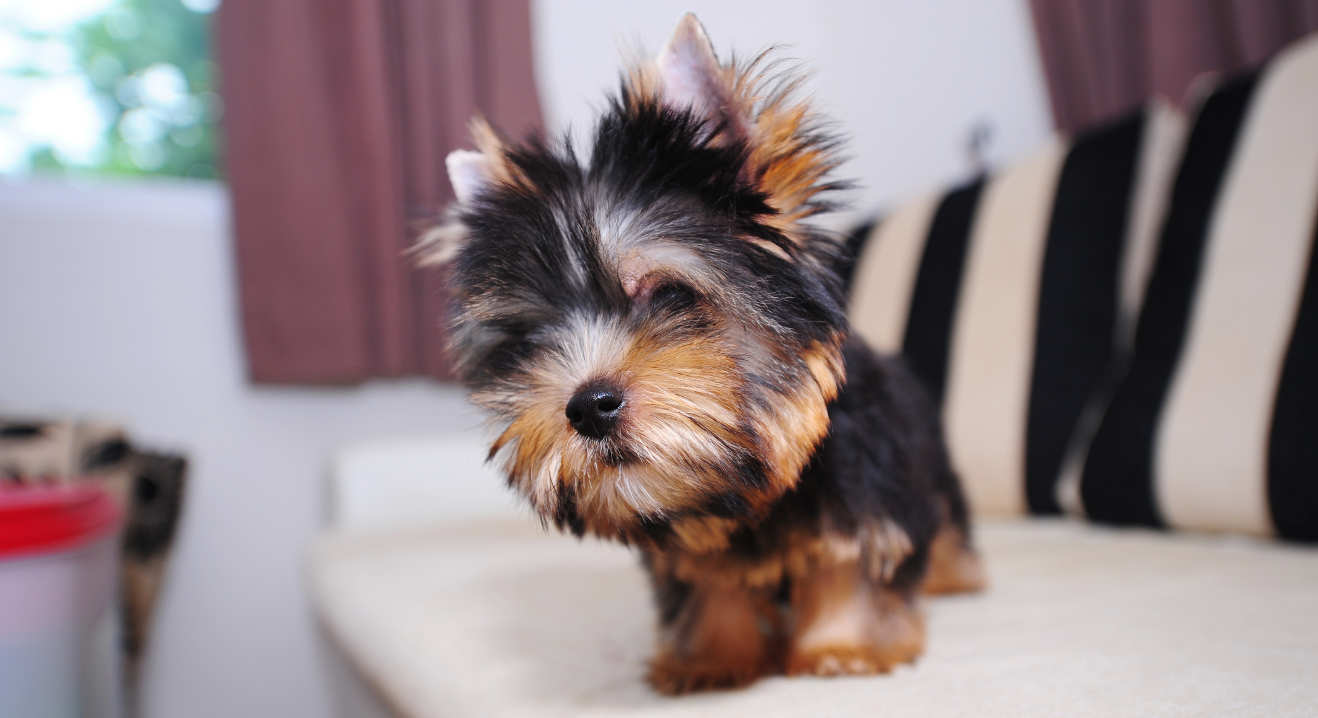 Are you thinking of welcoming a Yorkshire Terrier puppy into your life? You have probably already had your heart stolen by his small stature and gorgeous haircut, but there is a lot more to this little dog than looks alone.
The Yorkshire Terrier is a lively and enthusiastic member of the popular Terrier Group of dogs.
In this article we are going to take good look at the Yorkshire Terrier, often referred to as the Yorkie.
Helping you to understand where he came from, what he is like and the care that he will require from you. Not just in puppyhood, but throughout his adult life as well.
We will also give you a hand in deciding whether the traits of this adorable breed match up to your family and your lifestyle.
Remember, bringing a puppy home is a lifetime's responsibility. Finding the right breed for you is the first and potentially most important step of the journey for you both.
Where Do Yorkshire Terriers Come From?
As you might well expect, Yorkshire Terriers come from the English county of Yorkshire. As you might not expect, this is just about the only fact that everyone seems to agree on!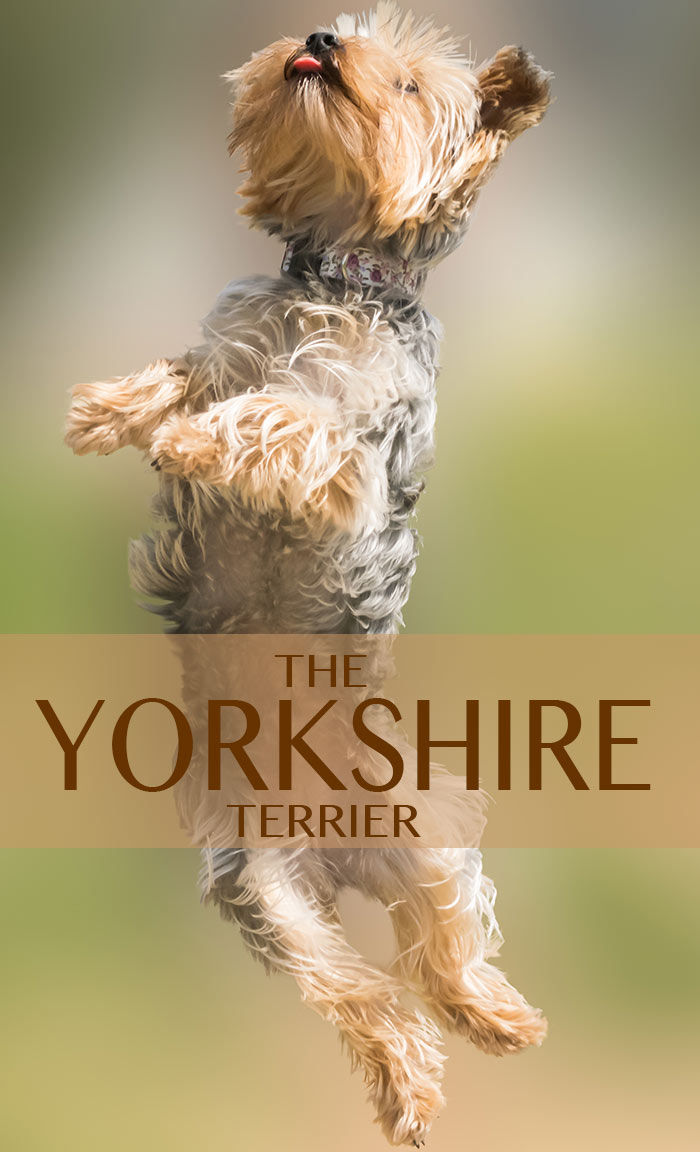 They are a breed with a rich if relatively short history, and quite a lot of disagreement surrounds the exact way in which he came about.
Yorkshire Terriers were probably first seen in England the mid 1800's.
Their ancestors come from a few different members of the terrier group. The most likely contributors are speculated to include any of a variety of terrier types.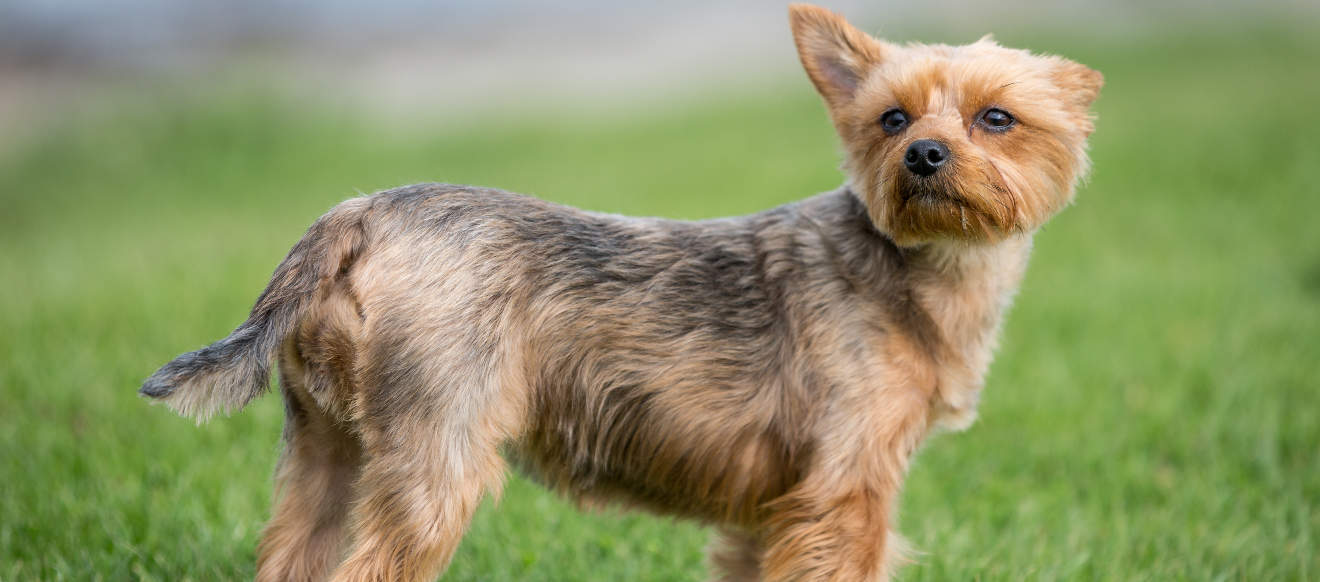 The main breeds frequently suggested to have a played a role include a number of dogs, amongst them the Clydesdale Terrier, the Paisley Terrier, the Waterside Terrier, the Dandie Dinmont Terrier, the Leeds Terrier, the Manchester Terrier, the Maltese Terrier and the Skye Terrier!
Initially the new breed formed from these terriers was known as the Broken Haired Scotch Terrier. Becoming known as Yorkshire Terriers in the late 1800's.
As all of these contributing breeds have sadly diminished in numbers over the following years, their decedent the Yorkshire Terrier has gone from strength to strength.
What Role Did the Yorkshire Terrier Play?
A small and feisty dog, the Yorkie was used for working underground and in small, hard to reach spaces.
Their high prey drive gave them seemingly endless enthusiasm for helping to reduce rat, and even fox or badger populations.
And it wasn't just farmers or game keepers who made use of their skills, they also worked in industrial settings like down mines and in clothing mills, where vermin infestation was a serious consideration for the health of those working there.
In fact it is hypothesised that the range of other terrier breeds that went into making the Yorkshire Terrier is so varied because they were simply those which belonged to the mill workers, who moved from Scotland into the Yorkshire area to find jobs in this thriving industry.
Changes to the Yorkshire Terrier Breed
Whilst originally bred for working purposes, the Yorkshire Terrier has been a regular member of the show ring for some years.
Under their original name they were first shown in the UK in 1861, before being recognised as Yorkshire Terriers by the English Kennel Club in 1874. They were again recognised as a breed on their own merits by the American Kennel Club just a few years later.
The Yorkshire Terrier Club was founded around ten years after that, at around the turn of the century.
They have been active until the present day, with just a brief pause during the Second World War.
Yorkshire Terriers were originally many and varied in type, with any dog that was of small indiscriminate terrier type with a long coat, being labelled a Yorkshire Terrier.
But this variation was vastly reduced when Huddersfield Ben famously won numerous prizes at shows, and was as a result put to stud multiple times. He was thought to have had a big impact on limiting the gene pool, and producing more uniform puppies which went on to become the recognisable dogs we now see today.
Their working routes have now been largely left behind, and they are predominantly owned and bred as show dogs or family pets. Often being sort out by owners looking for a distinctive lap dog.
What Do Yorkshire Terriers Look Like?
The Yorkie is a distinctive little dog. Small, evenly proportioned and with a luxurious coat of hair, he certainly stands out in a crowd.
Let's take a look first at that memorable coat of fur.
Yorkies if left unclipped grow a very long coat. It will be smooth, silky, glossy and straight.
The colour is described by the Kennel Club as 'dark steel blue' across his back, and tan on his face and chest.
When you collect your puppy this dark blue coloration will look almost black, and may not reach it's adult hue until he is as much as three years old.
Given the length of a Yorkshire Terrier's coat, it's important to make sure that even if you want to show him or show off his lovely hair, you don't allow this to impede his comfort by letting it get in the way of his vision or the movement of his legs.
You also need to make sure that it is kept in a nice condition, free of tangles and dirt!
How do you Groom a Yorkshire Terrier?
Grooming is very important for Yorkshire Terrier owners. Their hair can grow to be quite long and therefore needs regular clipping or brushing.
Whichever route you decide to go down, you will need to get your pup used to being groomed from a very young age.
Don't Forget To Add Your Dog!

In the show ring Yorkshire Terriers fur is normally styled, giving a neat centre parting from head to tail. It is worn long and great care is taken to keep it looking both silky and straight.
To keep this glossy, smooth look for shows, some owners will apply coat oil and wrap the hair to prevent breakages.
The hair on the top of their heads is held up and away from their eyes with a clip or bow. This prevents their vision from being impeded as well as giving the required look.
For pet owners, a slightly shorter cut or all over clip will be a lot more practical.
How Much Should my Yorkie Weigh?
Although the Yorkie's coat is probably the most notable thing about him, it is by no means the only defining characteristic when it comes to his appearance.
When fully grown your Yorkshire Terrier should weight an absolute maximum of 7lbs (3.2kg). Being overweight is very unhealthy for dogs, especially smaller breeds.
Most Yorkies will be somewhere between 4 and 6lbs.
Their bones are not designed to support great weights, and for them to lead as active and happy a life as possible you need to make sure that you are not over feeding them.
How Tall will my Yorkshire Terrier Grow?
Dogs reach their adult height at varying times, but usually around 18 months old. You can expect your Yorkie to reach anywhere between 6 to 9 inches tall.
His parents and grandparents' heights will give you a good indicator of how tall he is likely to grow.
Like all terriers, Yorkies were originally bred to work in vermin control. This means that they have built into them a desire to chase and often kill other small animals. They have also been required to be brave in the face of other animals aggression, and are therefore often confidently bold and stubborn when confronting the local wildlife.
Yorkshire Terrier Temperament
Just like any dogs, Yorkies' temperaments vary widely. But we can make some generalisations based upon the origins of the breed and the normal behaviours found in our homes today.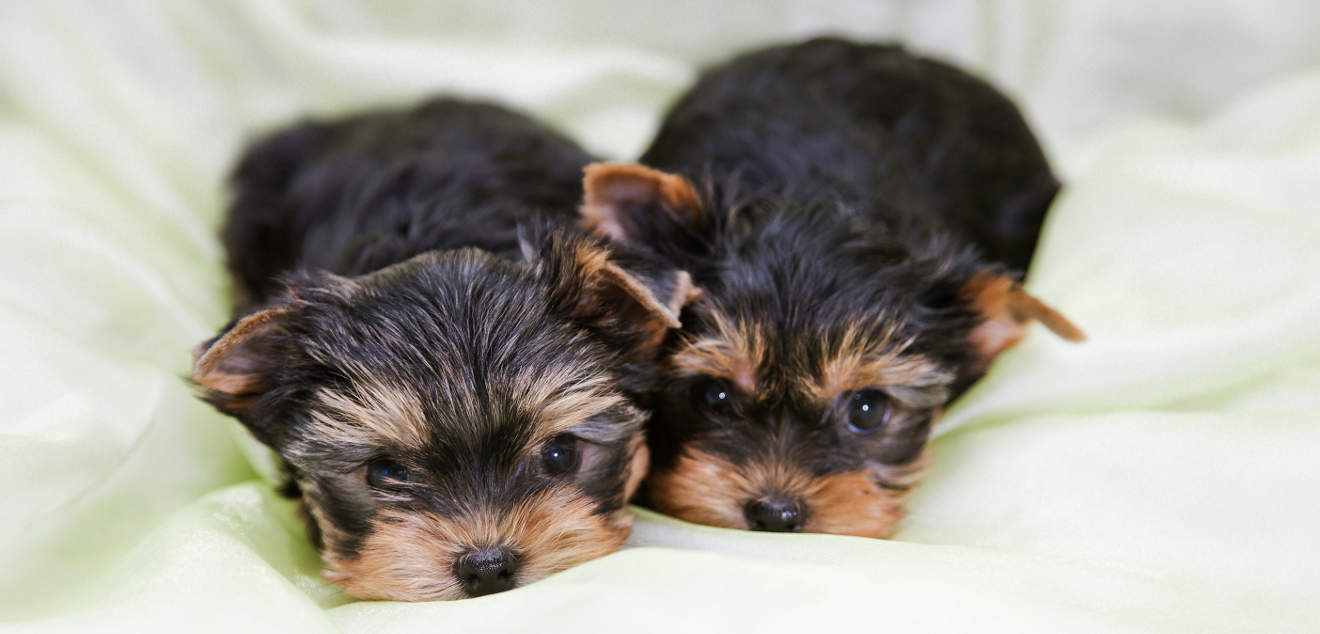 For the last hundred years, they have been widely considered companion pets. Lap dog sized, they are loyal to their owners and loving to their families. They are however naturally suspicious of strangers and therefore need socialisation to a wide range of people from a young age.
You will find it helpful during the first few months of their lives with you, to have lots of guest over to the house, as well as taking them out to meet new people. Let them appreciate that others coming and going to the home is normal and nothing to be cautious about.
Are Yorkshire Terriers Good with Children?
Younger children will need closer supervision and monitoring around Yorkshire Terriers. Children under the age of 8 are especially prone to accidentally roughly handling pets, and although Yorkies are generally tolerant dogs they have been known to snap or nip in response to annoying handling.
Although they are usually as happy with older children as with adults, it is always necessary to let dogs have space from children with they want it. Kids are not great at reading dogs warning signals when they have had enough, and it is therefore beneficial for both your puppy and your child for you to always supervise their interactions together.
Yorkies can also have a tendency to growl, which kids can find unsettling. However, this is actually a good thing as it will warn you as an owner and alert you to your dog's discomfort so that you can quickly intervene.
Remember, never punish a dog for growling, as it will simply hide their upset and your early warning signal that something more serious might be about to follow. Instead, look at what is causing your dog to growl and then take this to a qualified positive reinforcement based behaviourist, who will help you teach them the appropriate way to respond.
Terrier Temperaments
The breed standard describes Yorkshire Terriers as 'spirited, with an even disposition'. But what does this actually mean?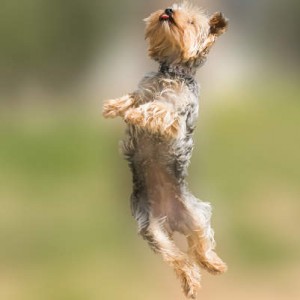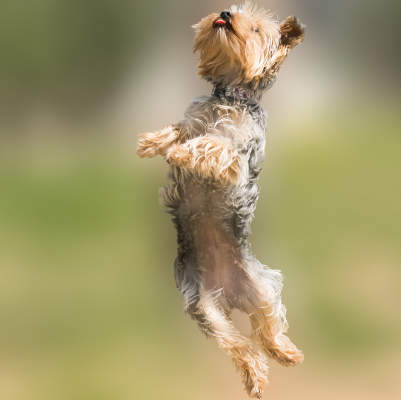 Well, first and foremost, Yorkies are terriers.
This means that they are normally bold, confident and stubborn.
They have a high prey drive, and tend as a result not to want to make friends with other smaller pets.
Although they are small in stature, this isn't something that they are aware of. They will face larger animals with the same tenacity as they would rats and nice.
Proper socialisation to other creatures from a young age is very important, unless you want to have to keep them constrained around other animals.
There are some other hang-ups that Yorkies bring with them from their hunting terrier routes, and one of these is barking.
Do Yorkshire Terriers Bark Much?
Terriers were bred with a preference for those that barked. It helped to alert their handlers to their whereabouts when underground, but also gave benefits when they were guarding their homes.
Most of us don't want our dog to provide a secondary alarm or doorbell system these days, and you will be pleased to hear that although some breeds are more likely to bark, you can still help them to minimise this by setting off on the right foot from the word go.
Dogs bark more when they learn that making a noise gets results. By ignoring them when they bark and praising them when they are quiet, you can help your puppy to grow up without encouraging his barking tendencies to increase.
Training a Yorkshire Terrier
Regardless of why you want to welcome a Yorkie into your home, it is important to remember that training will be a big part of your time together.
It can be tempting to view these tiny darlings as toys or accessories, but they must be treated with the same respect as a larger dog. You will need to teach them what is appropriate in your home, some basic manners and to help them to socialise with other people, dogs and animals.
Dominance theory is outdated and incorrect. Your Yorkshire Terrier does not want to be top dog, to control your home or to see you as a pack leader. Dogs work on much more family oriented principles.
Rewarding him when he is good using basic positive reinforcement training methods will help your Yorkie to become a happy and adjusted member of your family.
Is a Yorkshire Terrier a Good Pet?
Yorkies can make fabulous pets in the right homes. If you are happy to commit to thorough socialisation from puppyhood, monitoring them during interactions with children and
The situations where you might want to consider whether you are prepared to spend the time working around their natural instincts include those where you have other livestock.
You might find that if you keep rabbits or chickens, you aren't able to invest enough time in properly helping your dog to accept them as members of the family rather than a potential source of rather extreme entertainment.
Due to their size Yorkies are as well suited to apartment living as they are to sharing a larger family house. However, you must remember that even if you live in a flat you will still need to give your Yorkie access to proper exercise every day.
How Much Exercise Does My Yorkshire Terrier Need?
Although they are small and considered as lap dogs, Yorkies still need plenty of exercise. Not just to keep them fit, but to stop them from getting bored.
You will find that your Yorkshire Terrier when he reaches adulthood will require a couple of short walks a day, or a few fifteen minute play sessions in the back yard. Although they are not bred as gun dogs, Yorkies can be taught to really enjoy retrieving games like fetching a ball. This is also a great way to help them blow off steam.
Traditional walks are fine for healthy Yorkshire Terriers, but you will need to build up the distance gradually to ensure that they are not getting over exhausted keeping up with your longer legs.
You will also need to be aware of potential health issues when exercising your puppy, the main one of which seems to be injury!
Because they are small and prone to confrontational behaviour with other dogs, do carefully monitor their interactions with strange dogs. If you see a large dog approaching that you think may be hostile towards your Yorkie, change direction or pick them up until they have passed. I have sadly known of more than one Yorkie being fatally and instantly injured by a bigger dog that it picked a fight with.
Yorkshire Terrier Lifespan and Health
Yorkies in general have a pretty good lifespan as dog breeds go. Living on average between 12 and 16 years.
If your Yorkshire Terrier is well as an adult, he should remain fit into his retirement years.
There are however some health issues which you will need to be aware of as a Yorkshire Terrier Owner.
General Canine Health Problems
Some issues are present in most dog breeds, but you still need to be aware of them.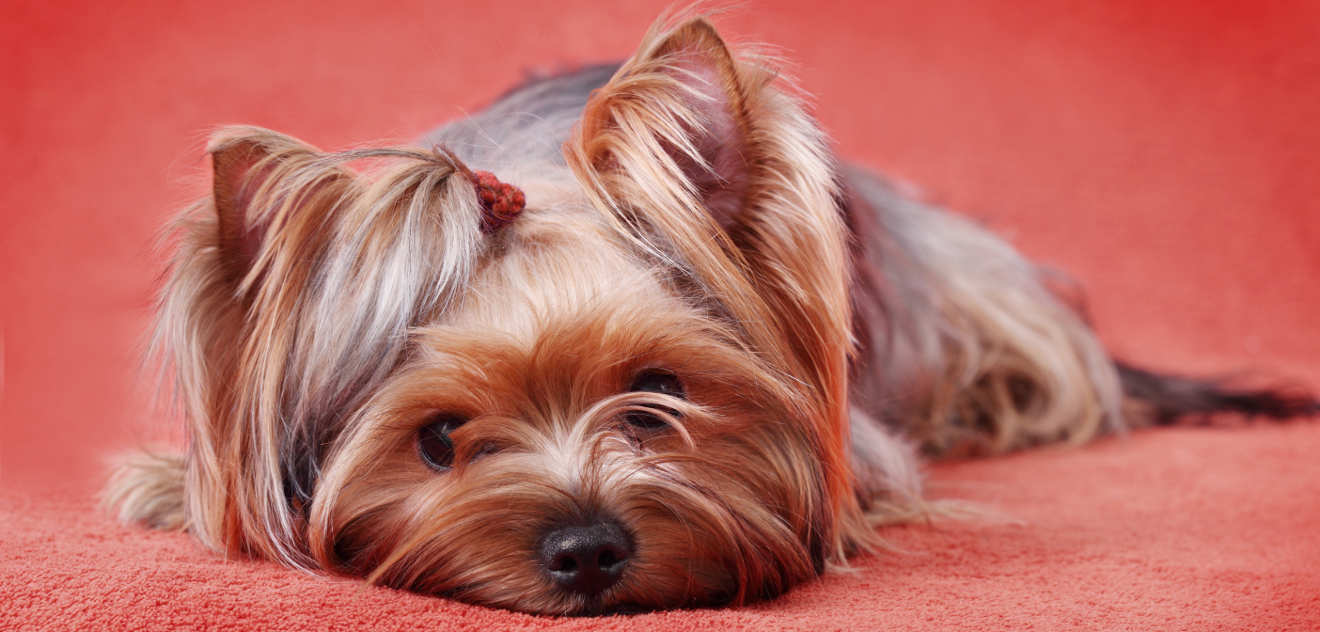 As with many breeds, eye problems can emerge in Yorkshire Terriers. Progressive Retinal Atrophy is a present risk, and you should make sure your pup's parents have been DNA tested clear, or just one a carrier and the other clear, before you agree to bring him home. This will reduce the risk of him becoming blind as he grows up, as the disease is inherited.
If his parents are carriers or sufferers, they could pass the defective gene onto your puppy. PRA causes a breakdown of the retina, which results in dogs going blind in both eyes.
He may also suffer from canine epilepsy or heart disease, which is thought to be on the rise in recent years – although I have not found any studies confirming this.
Yorkshire Terriers are at risk of developing any of these general canine health problems, but they are also at higher risk than their doggy cousins of developing the following problems.
Yorkshire Terrier Health Problems
Patella Luxation is very common in Yorkshire Terriers, and is as a result of a congenital birth defect. The patella acts as a fulcrum when your dog's leg bends, letting the knee joint extend.
Put simply, patella luxation is a malformation of the knees, which causes the joint to dislocate. Most dogs show signs when still in puppyhood, and will have trouble walking, with bow-legged appearances or a lame skip to their steps.
If your dog has luxating patellas it's very important that he stays slim and is not over-exercised or allowed to jump. If your vet diagnoses him, they will be able to offer surgical or non-surgical treatments depending on your dog's age and the severity of the condition.
Legg-Calve-Pethes disease is seen less frequently but has much more serious consequences. This disease is characterised by a puppy of around 5 to 8 old months old suddenly having problems walking, caused by the spontaneous degeneration of the femur – the bone which sits in their hip socket and allows the smooth swing of their leg when walking.
There is no cure for this nasty condition, although the systems can be treated with pain control, surgery and medication.
It would be highly inadvisable to buy a puppy with any family history of this horrible condition.
Tracheal collapse is another serious condition which Yorkies are prone to. Tracheal collapse occurs because the rings of cartilage in your dog's windpipe are malformed and not strong enough to support his breathing. This can result in your dog wheezing, displaying lethargy or collapsing after exercise.
Portosystemic Shunt, known as Liver Shunt, is a common issue for Yorkies and a pretty nasty one. Congenital defects in the development of their veins causes blood to flow abnormally, missing the liver. This can result in problems with your dog's growth, seizures and even behavioural issues.
Should I buy a Yorkshire Terrier Puppy?
Although the list above of potential health problems might seem long, it really isn't any worse than an awful lot of other breeds. So whilst you should make sure your new puppy has parents with clear health tests, I would not be put off the breed altogether on the basis of their possible health problems.
Despite the potential pitfalls, they are on average a fairly long lived and healthy bunch.
Although they aren't perhaps ideal for families with small children, they are certainly happy with sensible older kids and adults in their homes.
They are not the lowest maintenance breed.
Just remember, if you want to commit to a Yorkshire Terrier you must be certain that you are happy to commit also to either regular trips to a Dog Groomer or to daily coat care under your own steam.
Make sure that you read as much as you can about avoiding encouraging noise, and take a big role in making sure your puppy is socialised to lots of different animals and people.
So, if you are looking for a lively, feisty new member of the family, then this breed could be just what you are searching for.
They will provide you with plenty of fun and enthusiasm during the day, and someone to snuggle up on the sofa with in the evening.
And what could be better than that?