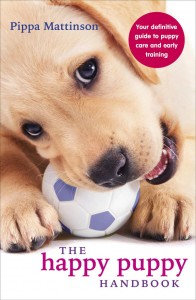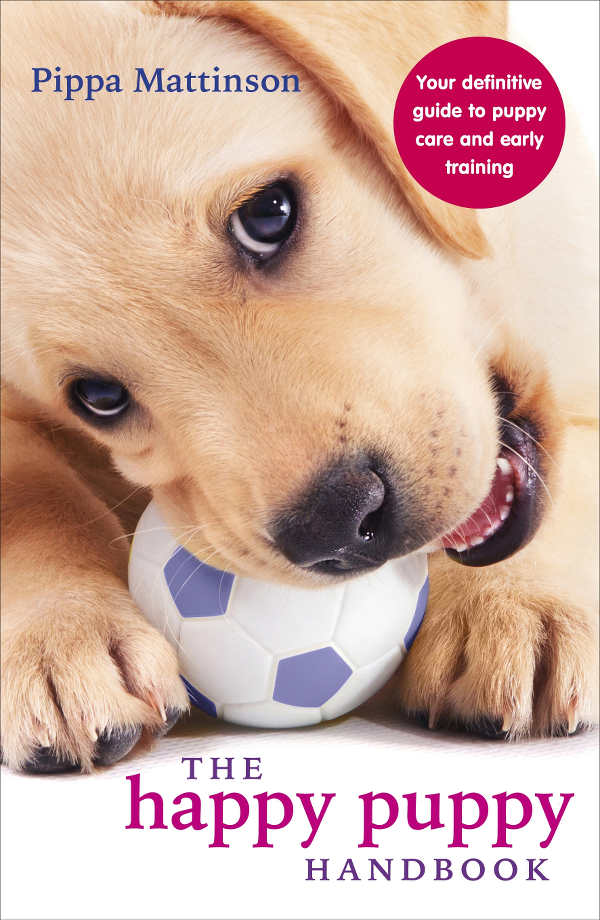 Published in April 2014 The Happy Puppy Handbook is a complete guide to puppy care and early training
The Happy Puppy takes you through every stage of puppy rearing from preparing to your puppy's arrival, to coping with a whole range of different puppy problems.
What's inside?
Find out how to feed, house-train, and socialise your puppy.
Read about the latest training techniques, and get up to date information on health issues.
Packed with detailed training instructions and a wealth of information, this is the ultimate guide for new puppy owners.
The Happy Puppy is illustrated with beautiful puppy pictures and makes a lovely gift.
Bestseller
The Happy Puppy Handbook is an Amazon Bestseller, and has over a hundred great reviews. Since it's launch, it has been consistently one of the top selling dog books in the UK.
You can buy from Amazon using the links below.  If you do,  we will receive a small commission which is greatly appreciated and won't affect the price you pay!