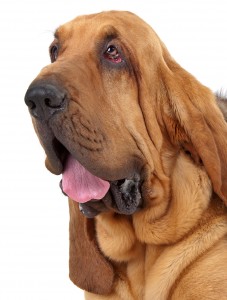 If you are interested in dogs you are probably aware of the controversy that has swirled around since Jemima Harrison's film "Pedigree Dogs Exposed" rocked the dog world in 2008
Although many people had been concerned about the health of pedigree dogs for a long time, PDE shot the issues concerned firmly into the public spotlight.
And they have remained there to a certain extent, ever since.
The Kennel Club
The Kennel Club were badly stung by events after the release of the film, they lost the BBC's coverage of Crufts for example, but they have made some changes to try and address people's concerns.
And one of those changes is the introduction of the Breedwatch Scheme which was launched in 2009.
In this article we're going to look at the scheme and at how relevant it is to you, if you are looking for a puppy or trying to choose what breed of dog to bring into your home and heart.
What is breedwatch about
There are two key aspects of pedigree dog breeding that have caught the public's attention.
One concerns the issues arising from breeding within a limited gene pool, an inevitable consequence of isolating each breed from all the other breeds.
The other concerns the health problems that arise from selectively breeding dogs with exaggerations in some aspect of the canine body structure  –  dogs with very short muzzles for example, or loose and wrinkled skin.
It is this latter problem, exaggerations in conformation, that breed watch is aimed at tackling.
How is breed watch organised
The Kennel Club describes breed watch as an early warning system to identify points of concern, with regard to the conformation or structure of our pedigree breeds.
It allocates all pedigree dogs to one of three different categories
Category 1 includes breeds that have no points of concern
Category 2 includes breeds that have some points of concern
Category 3 includes breeds that have individuals with exaggerations in conformation so severe as to cause them pain or discomfort
Breeds that fall into this category 3 group are also known as high profile breeds
How does breed watch work
The important questions to look at next is, how does the breed watch scheme actually work?
By what means is the scheme able to improve the conformation of these at risk breeds, and improve them sufficiently so that we can be confident that the dogs within them are happy and healthy.
The success of the scheme hinges on the education of judges, and on their co-operation.
The hope is that they will influence the way breeders and exhibitors select the parents of their next litter by refusing to give awards to animals with extreme exaggerations.
With this in mind, the Kennel Club produces literature to advise judges on the points of concern raised within the scheme.
You can download the judges Breedwatch booklet here.
Judges are also expected to report back on the prevalence of existing points of concern and to raise potential new points of concern where appropriate.
Is it actually working
How well breed watch is working, if at all, is not clear.  One of the problems is that breed standards are open to interpretation, and so is the degree of exaggeration considered 'normal'.
When a judge has been around an exaggerated breed for many years, it is almost impossible for them to see those exaggerations as you or I would.
To address this problem, the KC have tried to be quite specific with their points. But it is a very challenging task.
Should you be concerned
So, if the breed you happen to like, and are considering, is a category three in the breed watch scheme, should you be concerned?  Or is it all a big fuss over nothing?
Many breeders are unhappy about breed watch and life would probably be a great deal easier for the Kennel Club without it. It would be simpler for them to let these issues slip.
Especially now that some of the public fuss made over the PDE film has died down.   In fact, so reluctant are the KC to stir up trouble by adding more breeds to the scheme, there are several breeds that probably need to be there and are not.
So if your favourite breed is listed on it, I think you should be concerned. It has not been added lightly, and you need to think about how this will affect you, and your dog in the future.
Let's face it, taking on a new puppy is challenging enough, without adding to your problems with some major health issues.  And life for dogs is meant to be fun.
It's hard to have fun if you have furry skin folds poking into your eyes, if your eyeballs keep popping out, or if the only way you can breath properly is to sleep sitting up.
I think that the Kennel Club is right to try and fix exaggerations in conformation that cause discomfort or distress to dogs.
And it's right that breeders who can't or won't co-operate should not be encouraged to breed more uncomfortable puppies in the future, by people purchasing the ones they offer for sale today.
Summary
The KC is in a difficult situation.  It is trying to please the Breed Clubs and breeders whom it represents.
It is also trying to maintain a good reputation with the dog owning public and live up to it's motto – working for the general improvement of dogs.   These two aims are often in conflict.
Setting up Breedwatch was in many ways a brave move, and though some of us would like to see it go much further, it is a start.
Recognising that a dog listed as high profile on Breedwatch may well be uncomfortable (or worse) during it's lifetime, and opting for a breed that has a healthier conformation is a responsible step for any puppy buyer to take.
You may also like to read