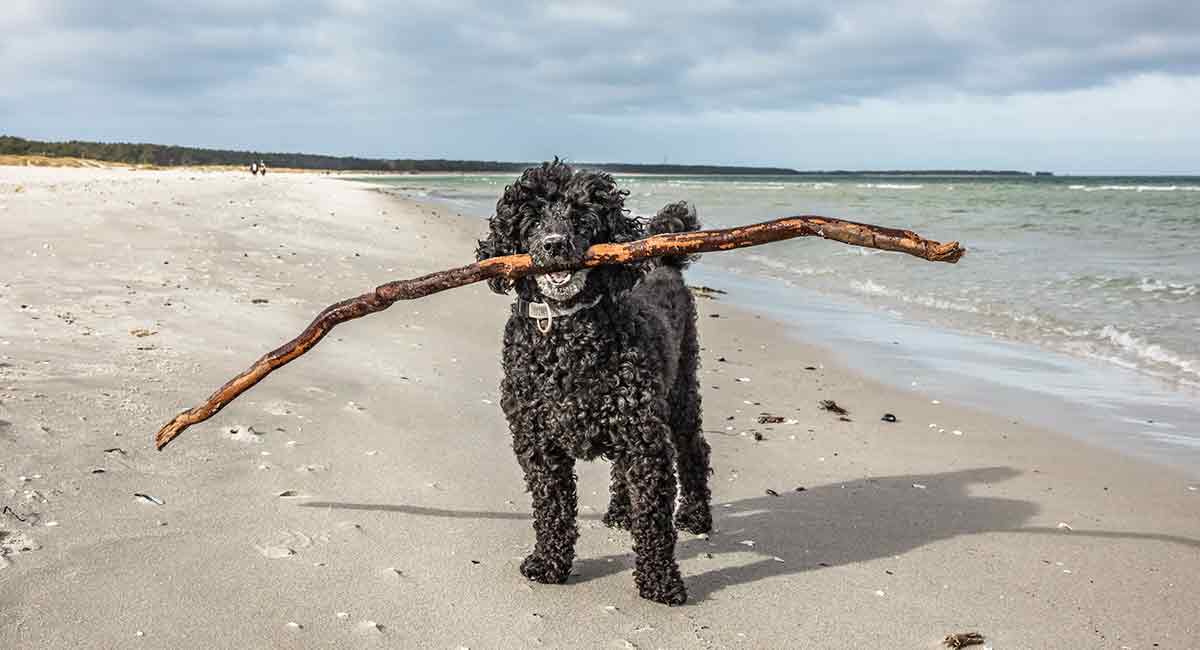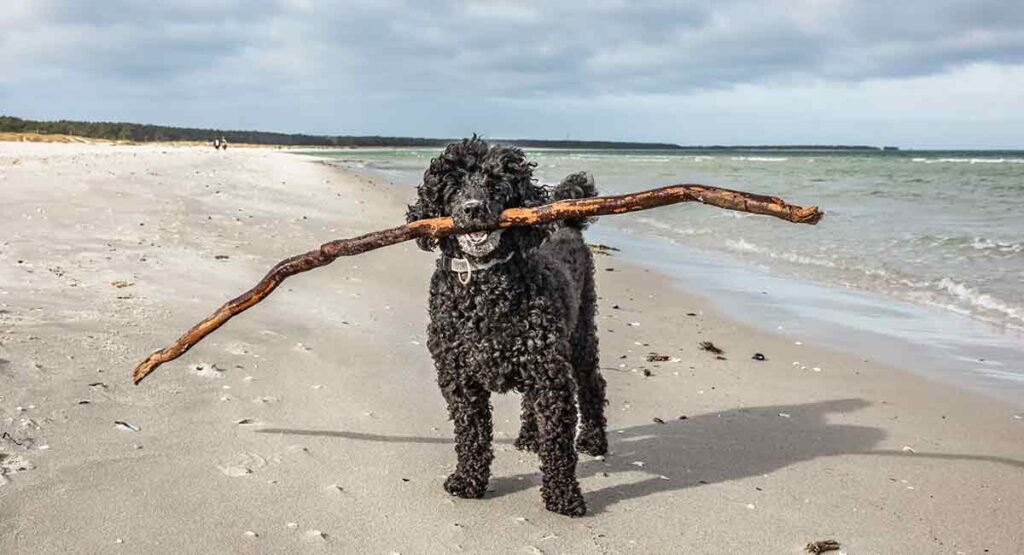 The athletic Standard Poodle is the largest variety of the Poodle breed. While any Poodle over 15 inches is classed as a Standard size, most will grow up to 24 inches tall, and weigh 40 to 70 pounds when full grown. This is an energetic, playful canine, that needs more exercise than the miniature and toy poodle breeds. But with the right training and grooming, these loyal and agile dogs make great low allergen pets for an active family.
We are going to be looking at the origins of the Standard Poodle, their behavior traits, health, personality and needs. We'll share tips on raising and bonding with your pet and on avoiding common problems. And we'll look at what it takes to keep that curly coat in order!
Contents
Modern Standard Poodles are members of the non-sporting group of companion dogs, and have a long history of being hard-working, proud water retrievers. Famous for the show ring continental clip seen in the fascinating video below, most family poodles are better suited to the sport clip.
We'll talk more about coats in a moment, but we'll start by exploring the origins of the poodle breed
History and Original Purpose
The American Kennel Club first recognized the Poodle as a breed in 1887. The Standard Poodle is thought to have originated from Germany as a breed of water retriever. The word Poodle probably comes from the German word Pudel.
Some argue that the poodle is a descendent of the French Barbet dog. What we do know is that this is an old breed, with a history stretching back to the 15th century at least.
Quick Stats: Standard Poodle
| | |
| --- | --- |
| Popularity: | Top 10 most popular breeds in America |
| Purpose: | Non-sporting group, most common as a family pet |
| Weight: | 40 – 70 pounds |
| Height: | Anything over 15 inches |
| Temperament: | Loyal, energetic, and intelligent |
| Coat: | Tightly curled, low shedding, low allergen coat |
The Standard Poodle's distinctive continental cut seen in the video above and in show rings around the world, has evolved from the way poodles were shaved by their hunter owners in the past.
Owners clipped their Poodles' rear ends to make it easier for them to swim and retrieve waterfowl. The bands left at their ankles are supposed to have kept their joints warm in the harsh waters.
Most modern poodles are pets of course, and will benefit from an all over clipping or what's known as a sport cut or clip, every four to six weeks throughout the year.
Common Standard Poodle Questions
Pros And Cons of Getting A Standard Poodle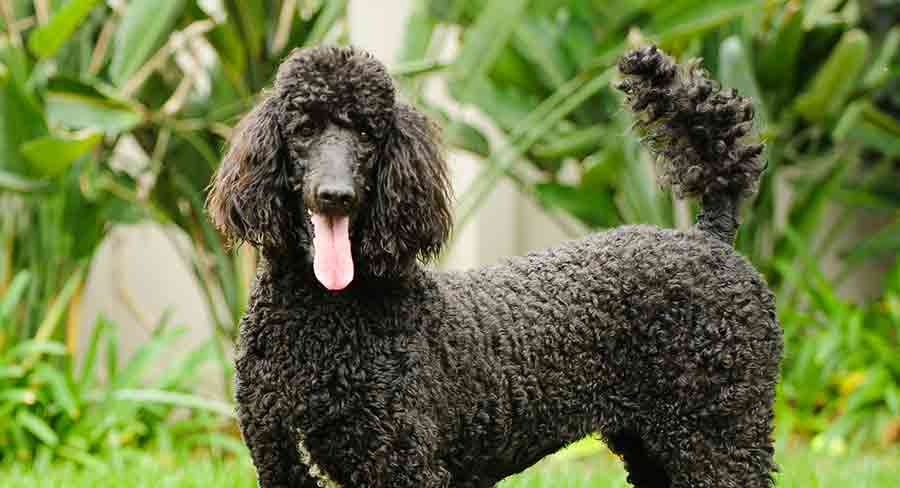 | | |
| --- | --- |
| Pros | Cons |
| Full of energy | Potentially too boisterous for young kids |
| Loyal and loving | Prone to some serious health issues |
| Low shedding coats | High maintenance in terms of grooming |
Fun Facts About Standard Poodles
The name "Poodle" is likely a derivation of the word "Pudel" and the word "Puddle"; an association drawn from its water dog routes.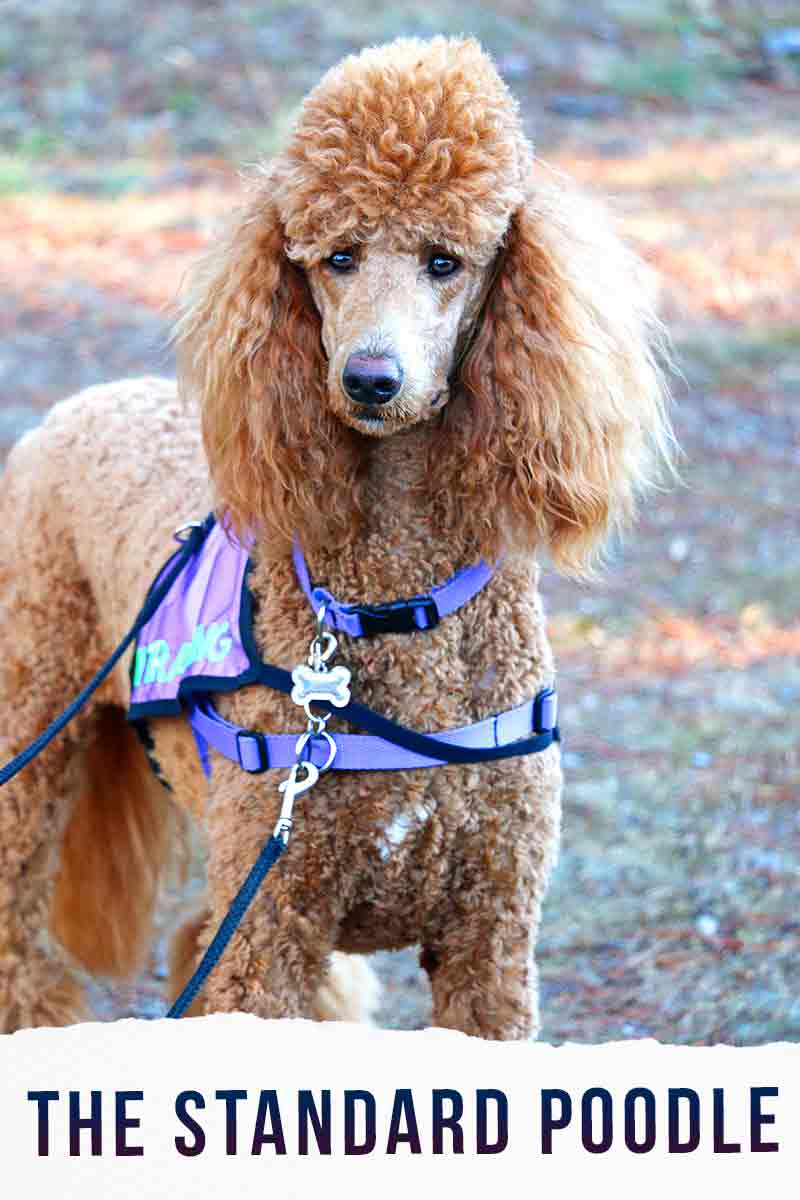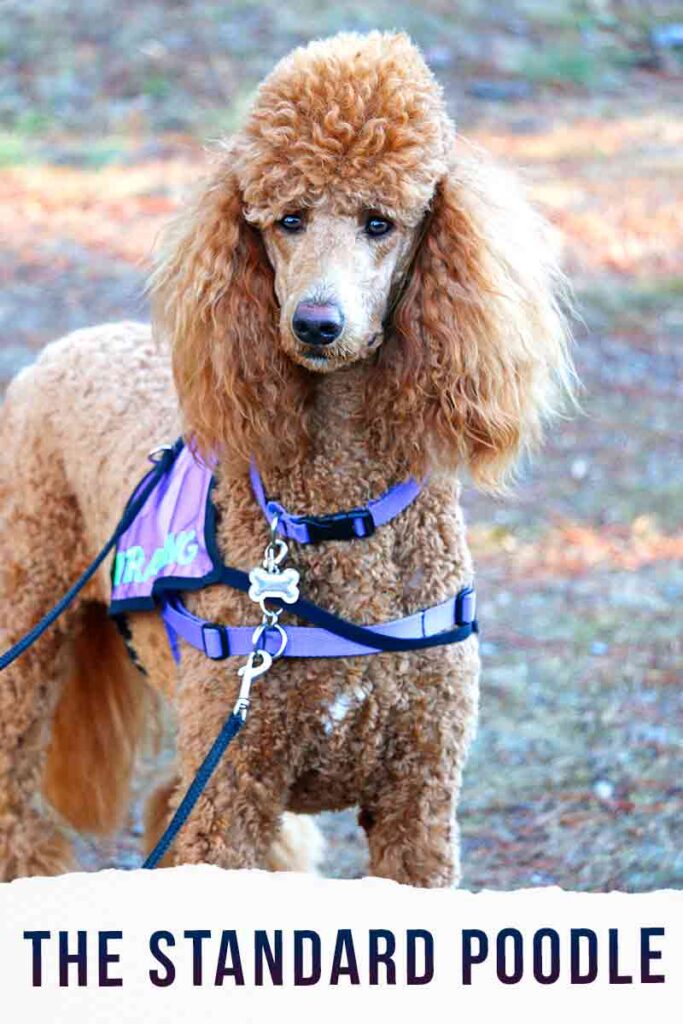 Notable movies such as ​Breakfast at Tiffany's​, ​Look Who's Talking Now​ and ​Edward Scissorhands ​all starred this adorable breed!
Also, actress Jaclyn Smith famously owned two black Standard Poodles.
So what is it about this breed's appearance that makes them such popular film stars?
Standard Poodle Appearance
| | |
| --- | --- |
| Size: | Medium to large |
| Height: | Over 15 inches |
| Weight: | 40 – 70 pounds |
| Color: | Wide variety of colors |
| Markings: | Often bi-colored, can have white markings |
| Coat type: | Curly fur which can be kept long or clipped short |
What to Expect
Standard Poodles are well proportioned dogs. That is, they are tall with even legs and backs, and a proud stature.
Their eyes are dark ovals, and their ears hang close to their heads. Their skulls are rounded, but with defined flat cheekbones. Overall, they give the impression of elegance and grace.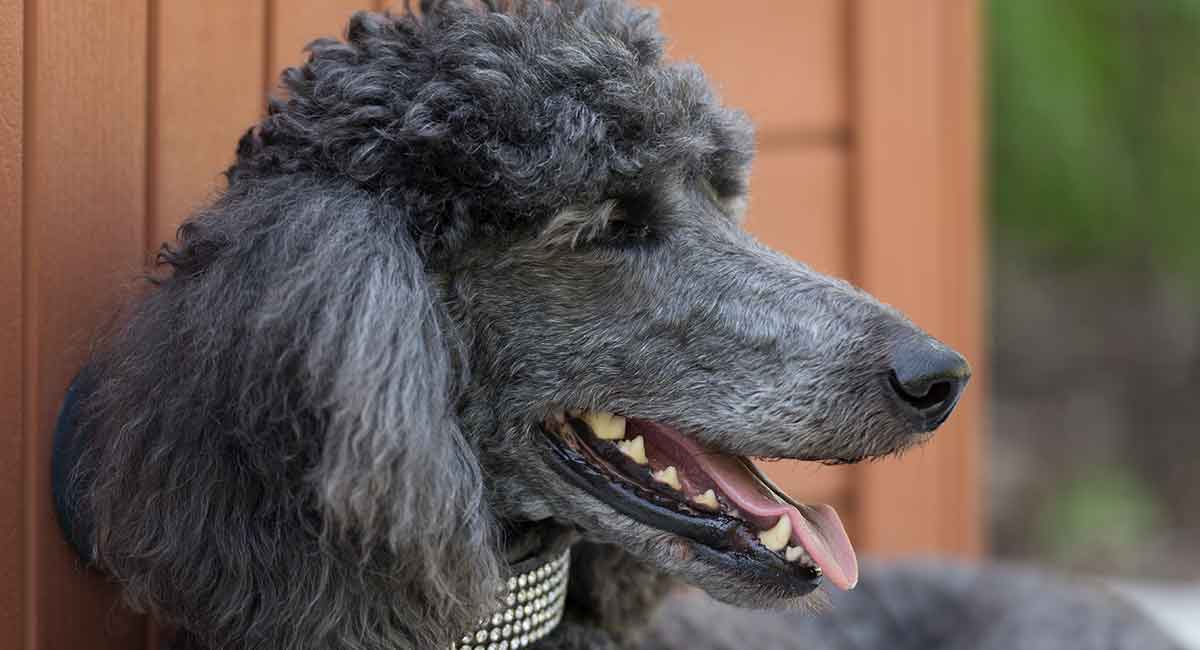 Their coats come in two different types: curly or corded.
The curly Poodle coat is harsh and dense all over, with an even spread of fur.
On the other hand, the corded Standard Poodle has a coat of tight cords. They also have longer fur on their heads and bodies, but shorter on their ankles.
Standard Poodle Colors
These dogs come in a fabulous range of colors, from beautiful the red Standard Poodle to the deep black Standard Poodle
For example, they can come in any of the following solid colors:
Apricot
Black
Blue
Brown
Cream
Gray
Red
Silver
Silver Beige
White
The apricot Standard Poodle is a popular choice for mixed breed dogs, like the Labradoodle.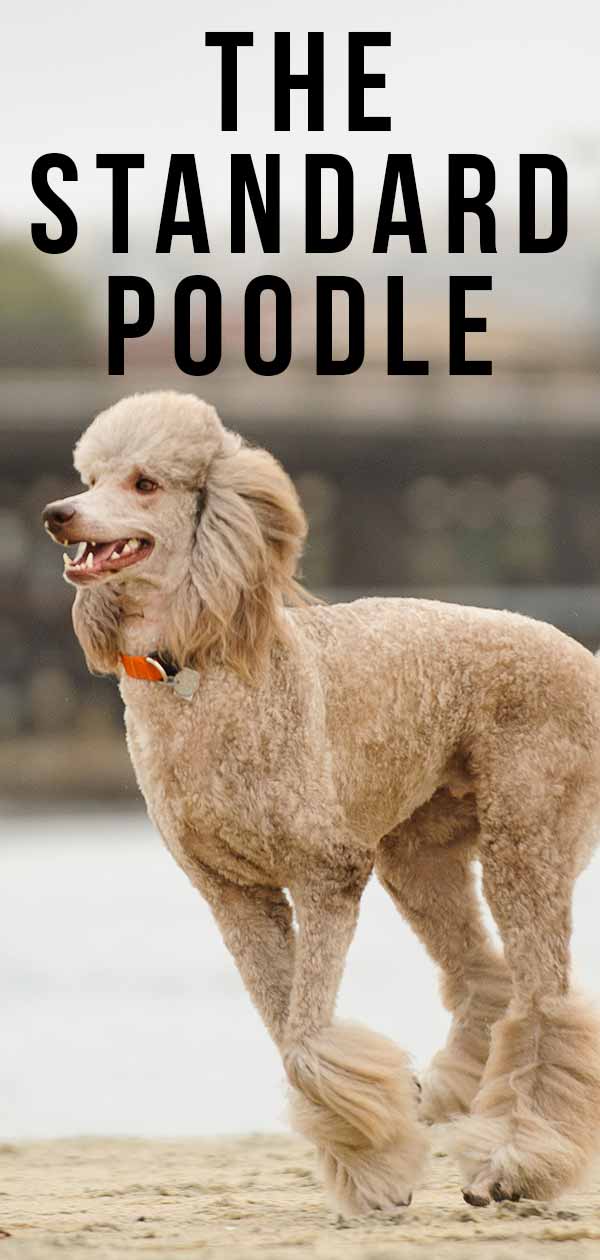 But There's More!
There is also a range of bi-colored Poodles:
Black and Apricot/Brown/Cream/Gray/Red/Silver/Tan/White
Blue and White
Brown and Apricot/White
Cafe Au Lait
Cream and White
Gray and White
Red and Apricot/White
White and Apricot/Silver
Markings
Standard Poodles can also be a mix of colors, usually expressed by distinct markings.
For example, a black Standard Poodle might have white markings, or a red Standard Poodle could have black accents. These could be in the form of:
Black markings, mask or points; or
White markings or mask.
Today, Standard Parti Poodles (two colors with at least 50% white) are also increasingly popular, but fairly rare. This color type is not currently specified in the show breed standards.
But, it is in-demand among Poodle puppy buyers.
Standard Poodle Size
Standard Poodles will grow to a minimum of 15 inches tall at the shoulder. Anything under this is classed as a Miniature Poodle.
But, Standard Poodle size can be anywhere up to 24 inches at the shoulder.
This height difference is the main distinguishing feature between the Standard Poodle and the other Poodle sizes. Otherwise, everything else is the same.
This particular breed usually weighs around 60 pounds; but Standard Poodle weight can vary a lot because their heights can vary considerably.
Are Standard Poodles Hypoallergenic?
In truth, no dog breed is entirely hypoallergenic. Dog allergens are found in dander, saliva, and urine – so every dog will have them.
However, the Poodle's tight curly or corded fur will often catch and trap dander, rather than letting it shed with fur.
So, many people with dog allergies find they show fewer symptoms around the Standard Poodle.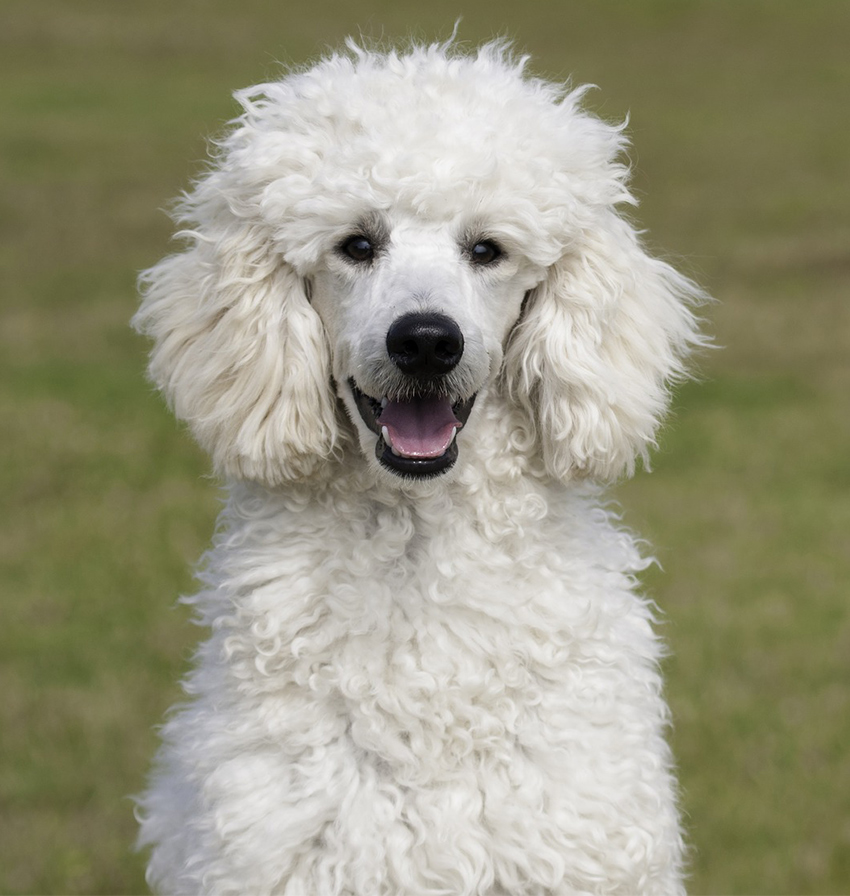 If you suffer from dog allergies, the Poodle could be a good choice. But, you will also need to groom your dog very regularly, and employ a strict cleaning regime.
Wash your dog's bedding regularly, and any soft toys that could soak up saliva.
Standard Poodle Temperament
Standard Poodles tend to be active, intelligent dogs.
They have a reputation for being aloof. But, this is more a calm reserve with strangers. They are very loving and loyal to members of their family.
This quiet reserve also means that they are likely to be less distracted by other people when you want them to focus.
Plus, they can be a sensitive breed, who will cringe or cower if you raise your voice to them. So, they are best handled gently, reflecting their own soft and adorable nature.
Despite being a highly active dog, a well exercised Poodle will be quite happy to relax and sleep next to you.
For instance, they won't race around the house; instead, they will be a chilled-out companion as long as they have had sufficient daily exercise.
You can help to reduce their sensitivity through thorough puppy socialization.
Standard Poodle Barking
Despite this quiet nature, Standard Poodles can be fans of their own voices. They tend to alert you to visitors, which is a trait that some families appreciate.
If you are not a fan of barking, then make sure to never react to your dog woofing.
Also, the click for quiet technique can be very effective in reducing a noisy dog's barking.
Training and Exercising your Standard Poodle
Despite their stereotype as being posh, stuck-up dogs, the Standard Poodle is actually a very clever and active, hard working dog.
Standard Poodle training is something that both the dog and owner can really enjoy and benefit from. In fact, Standard Poodles excel at co-operating with their handlers and have a great capacity for physical activity.
They also learn very quickly and can be taught numerous tricks and take part in a wide range of canine hobbies.
As sensitive dogs, they work most effectively when trained using positive reinforcement methods.
This will keep them happy and motivated throughout your sessions together, as well as increasing the strong bond between you.
Socialization
Socializing your Standard Poodle puppy is an important way to help ensure that he or she grows up into a confident, happy adult dog.
This should begin from the day you bring her home at 8 weeks old.
To start, you can carry her outside (until her vaccinations have been completed) to all the places you will want her to feel comfortable when she is older. Let her experience a variety of sites, sounds and smells.
Secondly, make sure you have lots of visitors over to your home, and that they all make her feel happy and comfortable.
All in all, if you let her associate strangers with pleasant experiences, she will be less likely to be wary of them approaching the house when she has grown up.
Make sure to include other animals and dogs in your socialization process, to minimise any risks of aggression in your Poodle.
Exercise Needs
It is vital that you regularly exercise your Standard Poodle, if you want to keep him fit and happy.
They will happily walk, jog, run or play fetch with you every day.
This active dog loves getting outside and stretching his long legs. A well-exercised Poodle will be a more relaxed companion when you get back home.
Exercise is also important to keep your Standard Poodle at a healthy weight (no more than 70 pounds).
Weight is sadly just one of the many health concerns that you'll need to take into account.
Standard Poodle Health and Care
Standard Poodles are a pedigree dog breed. Pedigree dogs with small populations like Standard Poodles will have greater problems with inherited diseases.
However, this breed's health can be very good, if you manage to avoid the genetic diseases.
The best way to get a healthy adult is to buy a puppy from a breeder who has health tested both parents for the following potentially problematic disorders.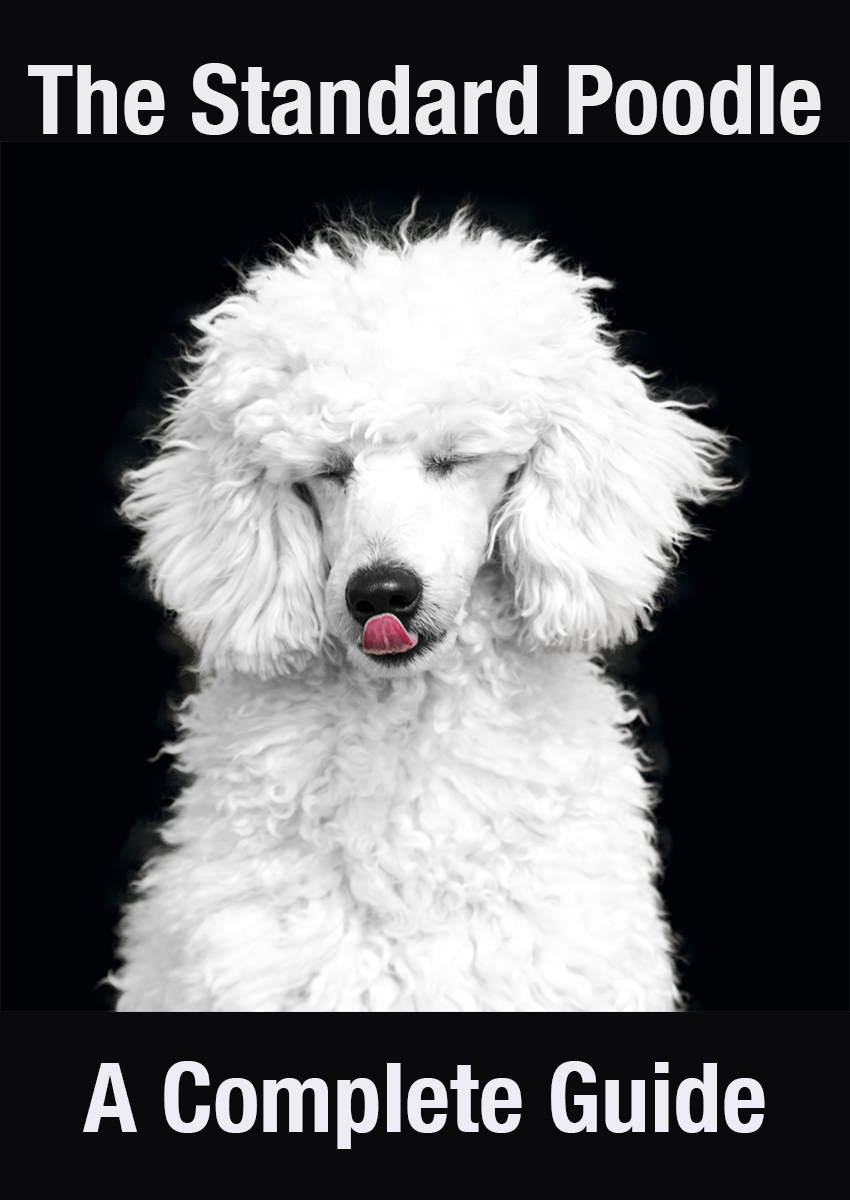 At the very least, you should ask the breeder whether there is a history of these illnesses in either of the parents' lines.
Owners should be aware of the following health issues.
| | |
| --- | --- |
| Brain: | Epilepsy |
| Eyes: | Progressive Retinal Atrophy (PRA), cataracts |
| Joints: | Hip dysplasia |
| Other: | von Willebrand's Disease, bloat, sebaceous adenitis, Addison's Disease, Autoimmune Haemolytic Anemia |
Epilepsy
Idiopathic epilepsy is sometimes seen in Standard Poodles. It is thought to be an inherited condition.
So, you should not buy a puppy with a parent or grandparent who has ever had a seizure.
Progressive Retinal Atrophy
Progressive Retinal Atrophy (PRA) is a genetic condition that leads to blindness in dogs.
Fortunately, there is a DNA test for PRA, and you should ensure that both of your Poodle's parents have had this test.
You should ask for proof that the puppy's parents are "both clear" or "one clear and one carrier".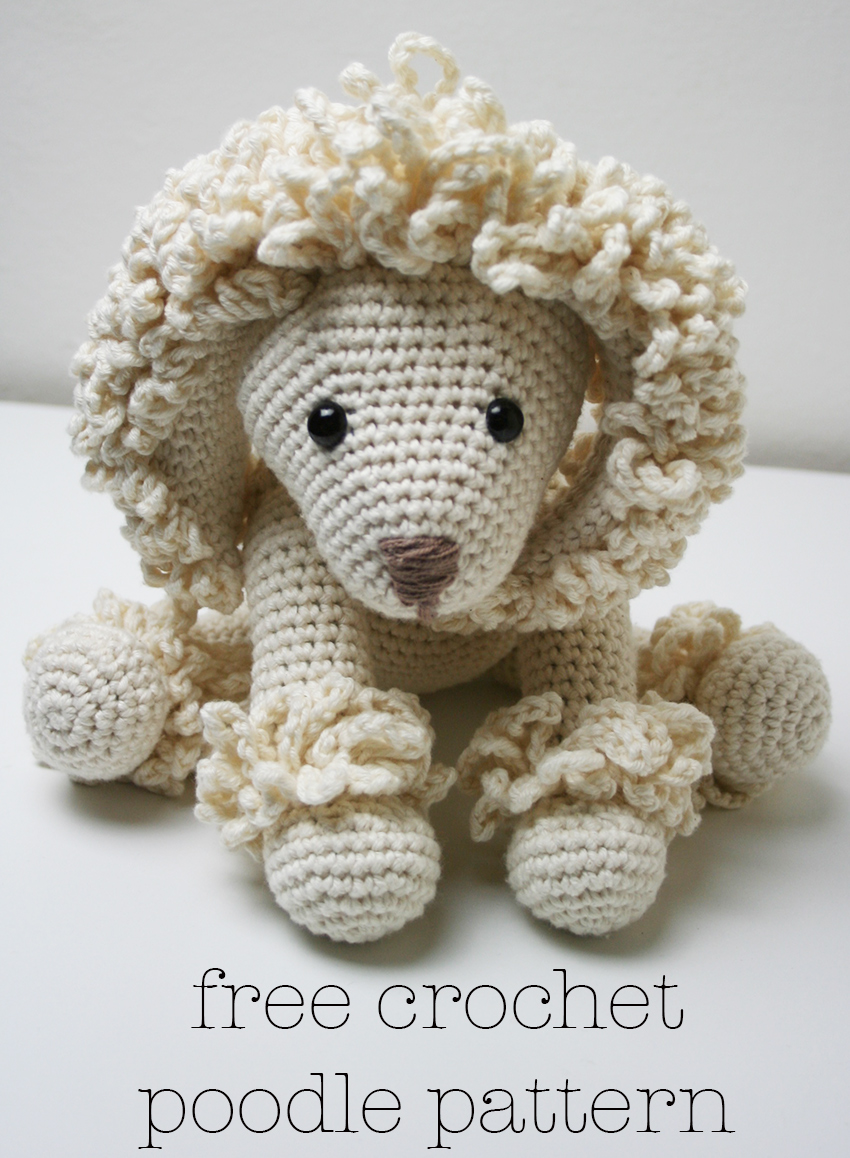 Cataracts
There is no test for cataracts, but you can tell how healthy an adult dog's eyes are with a veterinary eye test.
Make sure that both parents have had eye examinations in the past year. The breeder should have certificates for these to show you.
Hip Dysplasia
Like many large pedigree breeds, the Standard Poodle can suffer from hip dysplasia. This is a condition where a malformation of the hip joint causes osteoarthritis, pain and loss of movement.
You can significantly reduce the chances of getting a Poodle with hip dysplasia by only buying a puppy from parents with good hip scores.
For instance, if you are In the US, make sure both parents' hips are graded "Excellent" or "Good".
The breed median for a Poodle in the UK is 11, so only buy a puppy from parents whose scores are both under 11. The lower the better.
von Willebrand's Disease
Von Willebrand's Disease (vWD) is an inherited blood clotting disorder, which causes excessive bleeding.
This disease is most common in Standard Poodles, so it's important to ensure that both parents have had DNA tests for this disorder before you bring your puppy home.
Bloat
Bloat is a common issue in several large breeds of dog. It occurs when gas causes the stomach to become distended.
To help avoid bloat, feed your dog several smaller meals a day. You can feed him at ground level and, if necessary, put his food into a slow-feed bowl.
Read more about this condition here.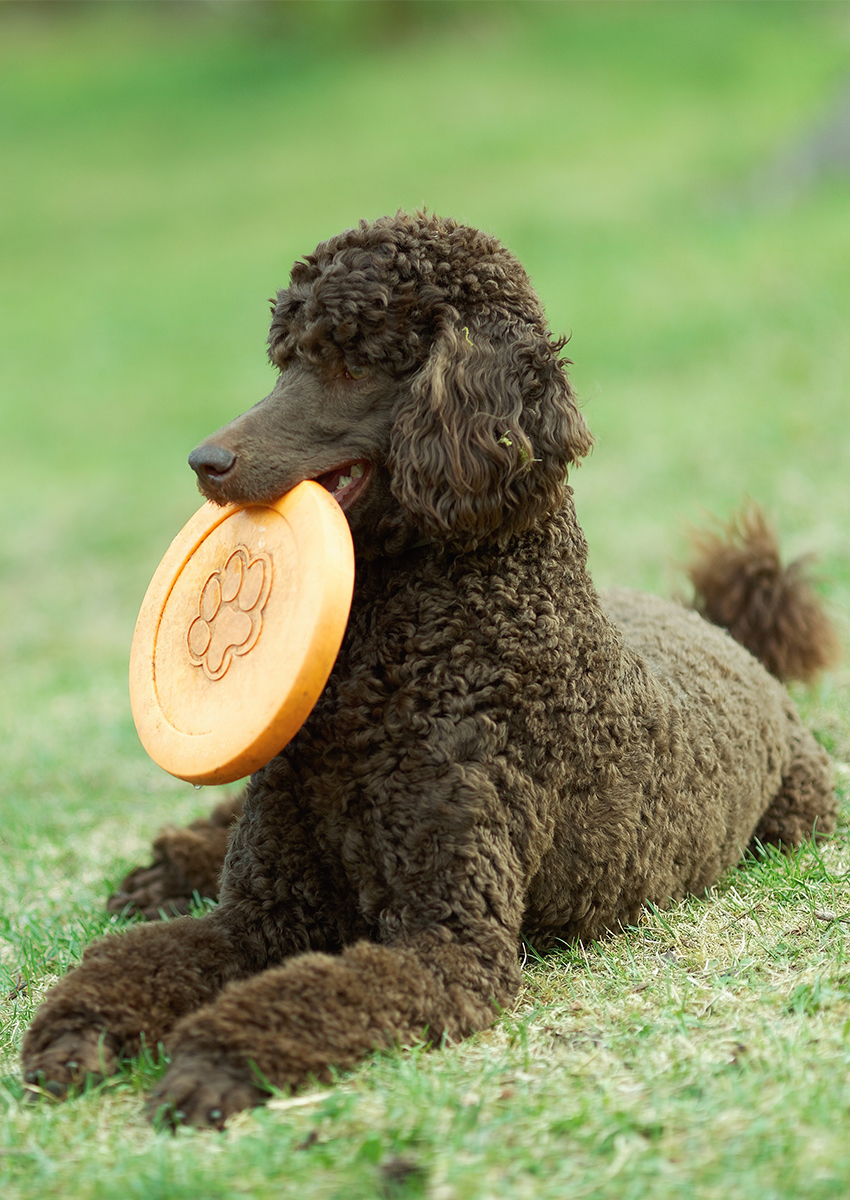 Sebaceous Adenitis
Sebaceous adenitis is an inflammatory skin disease that can affect Poodles. It can cause itching, hair loss, infections, blistering and scaling of the skin.
There is not currently a DNA test for sebaceous adenines. So, it is important to ask your breeder whether any dogs in the line had skin problems.
If they did, then you should find another line to buy your puppy from.
Addison's Disease
Addison's Disease is an adrenal hormone disorder that causes problems with the dog's blood composition.
Symptoms can be quite vague and hard for the vet to diagnose. These symptoms include lethargy, gastro-intestinal issues, a low temperature and pain.
There is no current DNA test for Addison's. So, you will need to ask about family
history.
Autoimmune Haemolytic Anemia
Also known as Immune-Mediated Haemolytic Anemia, this condition occurs when the dog's immune system destroys its own oxygen-carrying red blood cells.
It causes the dog to become lethargic and to have abnormal breathing/pulse rates and pale gums.
There is no current DNA test for Autoimmune Haemolytic Anemia. So, you will need to ask about family history.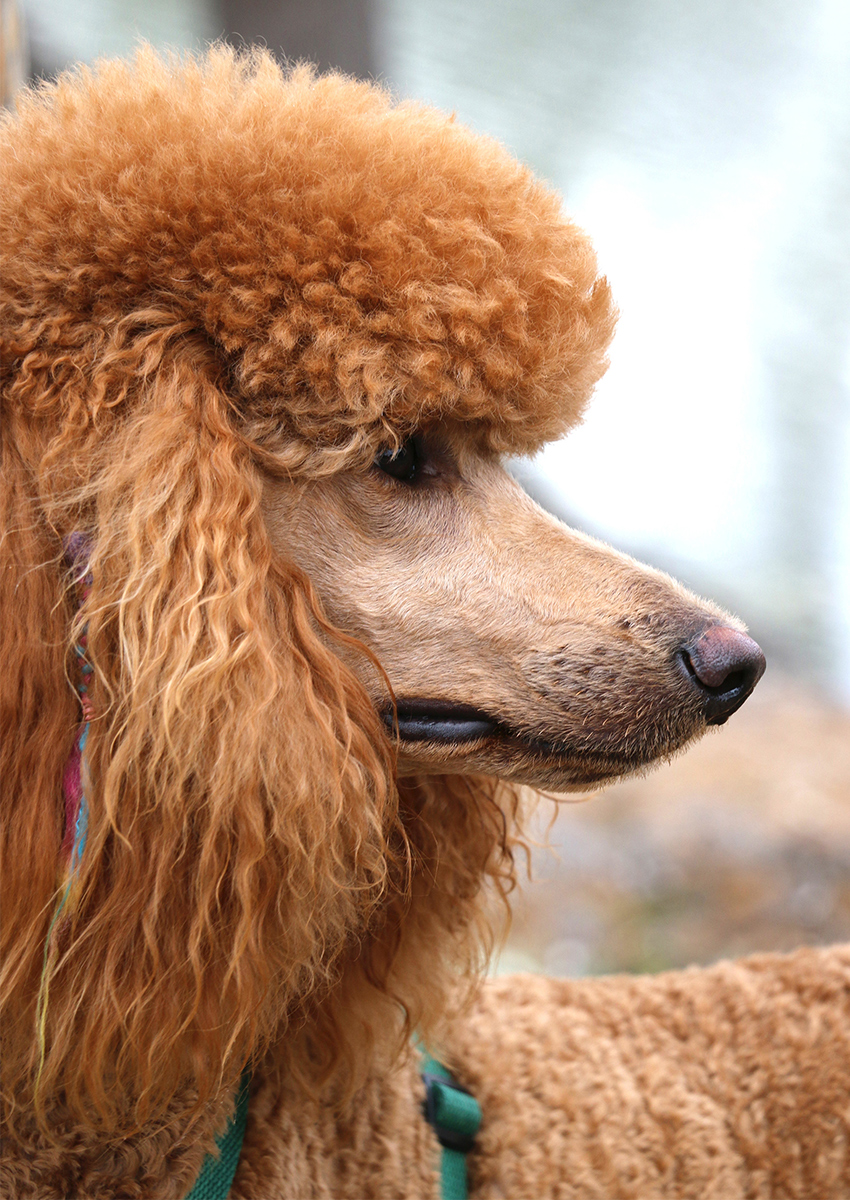 Importance of Health Testing
To sum up, your puppy's parents should have had the following tests:
Hip scores
Annual eye exams
Progressive Retinal Atrophy DNA Test
Von Willebrand's Disease DNA Test
The Standard Poodle Club is currently funding new DNA research to help with these issues.
General Care
Standard Poodle care is very important.
These are not low maintenance dogs. They require daily exercise, training, grooming and frequent company throughout the day.
You should check your Poodle's ears and eyes regularly to ensure that they are clean and clear.
Similarly, if you want to buy a Standard Poodle, it is essential that you are prepared to commit to keeping its high-maintenance coat in a good condition.
Coat Care
Standard Poodles are known to be a non-shedding breed, but this isn't strictly true.
Their curly coats catch loose hairs and prevent the excessive molting that most other breeds of dog experience.
So, it is very important to practice regular grooming and clipping.
Most pet dog owners will have their Standard Poodle clipped to an even length all over.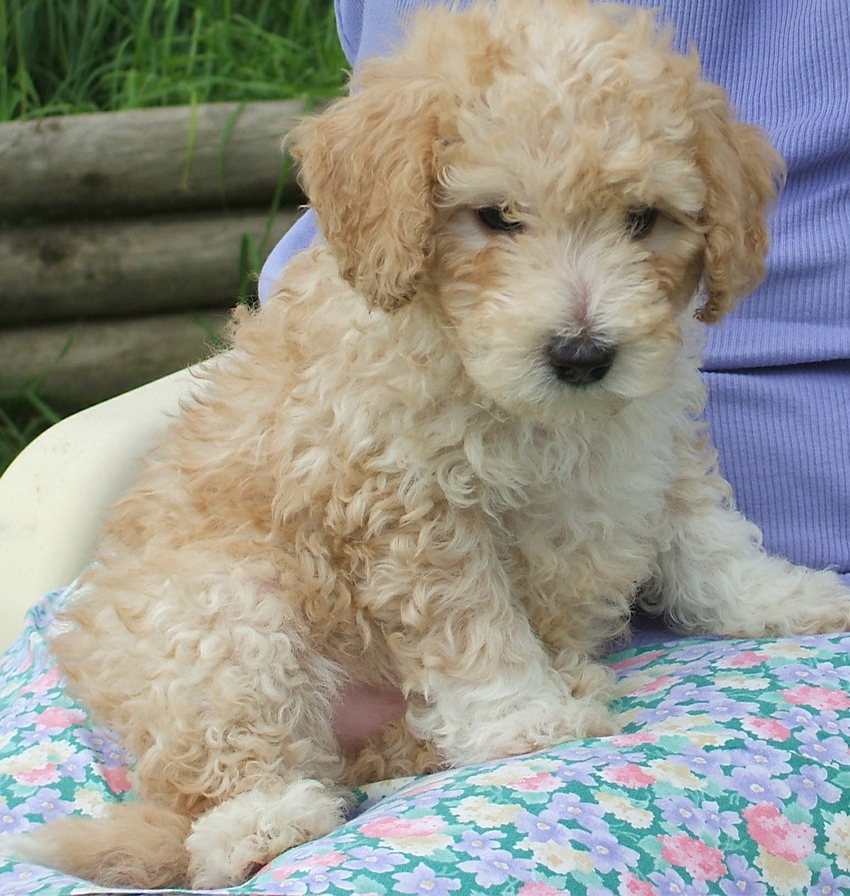 You will need to clip their coat at least once every four weeks to keep it manageable.
Alternatively, you can use a dog grooming service that is experienced with Poodle fur.
In the meantime, take particular care to ensure that the coat is not getting into their eyes and irritating them or becoming matted around the feet or legs.
What is the Standard Poodle Lifespan?
The average Standard Poodle lifespan is around 12 years.
They have shorter lifespans than their Miniature counterparts, who live on average 14 years.
But, of course, with good general care and a puppy from a reputable breeder, your Standard Poodle could live well into their teens.
We recommend you consider all of these health concerns and care requirements if you are introducing a puppy to your family.
Do Standard Poodles Make Good Family Pets?
Standard Poodles are intelligent and active dogs. They also need a lot of time and attention from their families.
For example, this breed is not suited to homes where its owners are out all day. In this situation, they will quickly become bored and potentially destructive or depressed.
Instead, they are best suited to very active homes, with a keen interest in training. Ideally, the Poodle's family will be able to dedicate plenty of physical and mental energy to their canine friend.
Standard Poodles generally get along well with calm, sensible children. They are gentle by nature, but also quite tall so can be physically imposing to a small kid.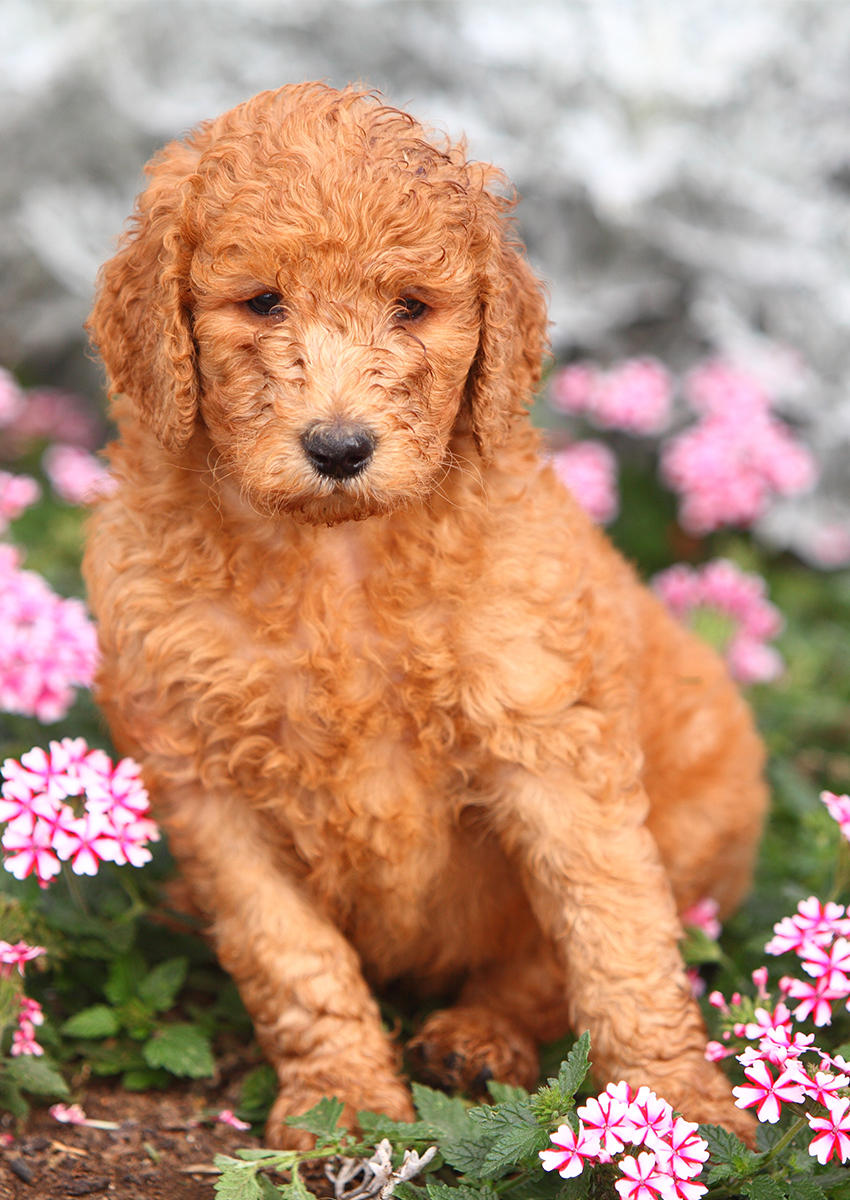 Homes with Small Children
Young Poodles, much like any juvenile dog, can be very bouncy. A lively young dog may need to be physically separated from a small child to prevent accidents.
It is important to remember that any dog, however reliable they may seem, should be supervised around small children.
This is because dogs and children can accidentally injure each other; keeping a close eye will ensure that you avoid any potential problems or stress for the dog.
Poodles can also be a little sensitive to children's sudden noises and unpredictable movements.
They can have some guarding instincts, although these tend to be more in the vocal watchdog area.
Rescuing a Standard Poodle
There are many benefits to rescuing a Standard Poodle instead of buying one.
For starters, you will also know whether an adult Poodle has any behavioral or temperament problems.
This will give you a good idea if it's a good fit for your family, especially if you have young kids.
Finding a Standard Poodle Rescue Center
This is a popular breed, so finding a Standard Poodle rescue shouldn't be too hard. In fact, many countries have breed centers dedicated to the Poodle breed.
Here are some to get your search started.
If you know of any other reputable Poodle rescues, leave their names in the comments so we can add them to this list.
Finding a Standard Poodle Puppy
Standard Poodle puppies are all beautiful. However, don't let their cute faces distract you from their health and temperament.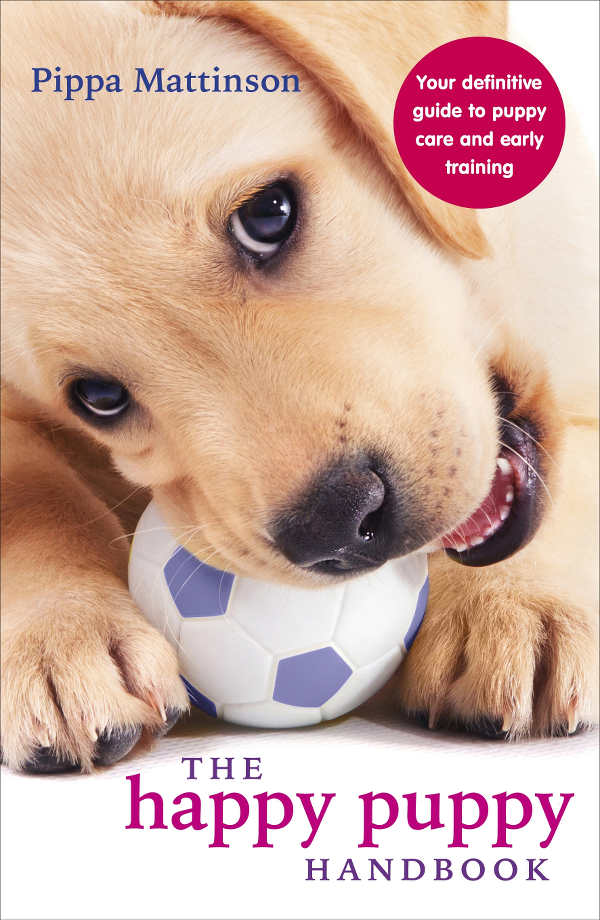 Your best chance at getting a healthy puppy is to make sure that the Standard Poodle breeders have carried out all available tests on both parents, and to ask lots of questions.
For instance, ask about their family history to try and rule out the chances of certain conditions being passed along.
Also, pay attention to ads that mention if parents are fully health tested. This will often mean that the hip scores and eye tests have been taken care of. However, it doesn't mean that vWD and PRA DNA tests have been performed.
When you have found a breeder who fully health tests, you will probably have to go on a waiting list for a puppy.
While you wait, arrange to meet the breeder and their dogs. Make sure that the parents are confident and laid back characters.
For instance, you wouldn't expect a Standard Poodle to be overly pushy with strangers. However, they should have a relaxed wagging tail, open mouth and cheerful demeanour.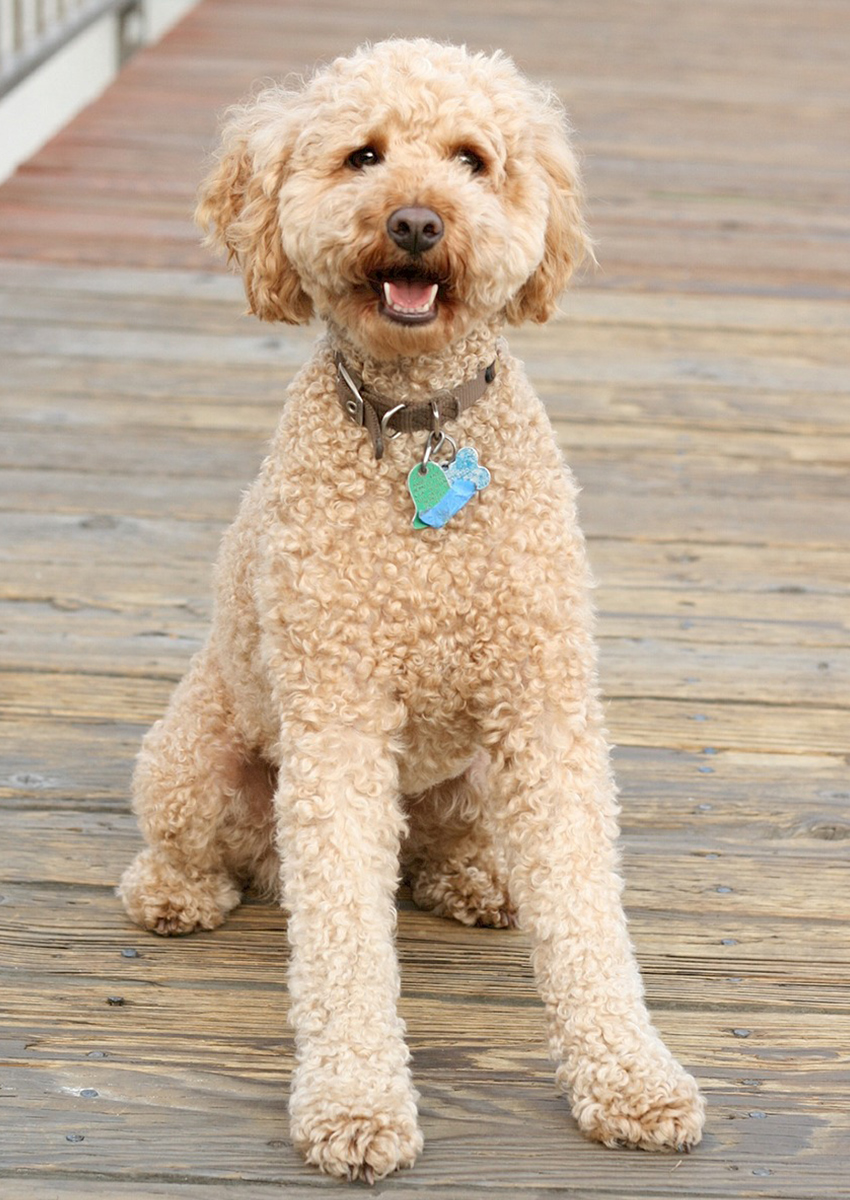 Where to Avoid
All Poodle pups are gorgeous. But when you visit your puppy's litter they should also be alert, bright eyed and bold.
It's important that you're aware of places like puppy mills and puppy farms. These breeders will just breed puppies for a profit, with no regard for good health or temperament.
Getting a puppy from these places may be cheaper up front, but ultimately could set you up for big problems later in your dog's life.
Avoid puppy mills and pet stores when searching for your puppy.
Standard Poodle Price
Standard Poodle breeders have a range of prices.
For example, in the USA you can expect to spend anything from $1,500 to $3,000 on a puppy from health-tested parents.
On the other hand, in the UK, the average Standard Poodle ranges from £850 to £1,200.
Health testing, vet checks and good food are all costly necessities.
Prices can vary depending on local demand, puppy parentage, pedigree dogs, more.
The price of a Standard Poodle puppy might seem high, but it is small in comparison to what you will spend on them over the course of your lives together.
Raising a Standard Poodle Puppy
Caring for a vulnerable puppy is a big responsibility. There are some great guides to help you with all aspects of puppy care and training.
Popular Standard Poodle Breed Mixes
Standard Poodle mixes are very popular right now. Check out our guide to Poodle mixes here.
Some common Standard Poodle mixes include:
These dogs can make wonderful pets, too. But, you must be sure to research them as thoroughly as you would a purebred Standard Poodle.
For example, make sure that the parents have had health tests relevant to their breed.
Comparing the Standard Poodle with Other Breeds
Take a look at our article comparing Poodles and Labradoodles for a breakdown of the main differences and similarities.
You might also be interested in checking out other large dog breeds.
Or looking at the pros and cons of Miniature and Toy Poodles.
Similar Breeds
These breeds share some similar characteristics with the Standard Poodle.
Once you have made your mind up, it's time to get prepared with some doggie accessories.
Standard Poodle Products and Accessories
Here's our list of accessories and products that we recommend for this breed.
The Standard Poodle: Summary
Do you have a Standard Poodle at home?
Let us know why you decided to go for a Standard instead of a smaller Poodle breed, and how your experience has been with this lovely breed.
References And Resources