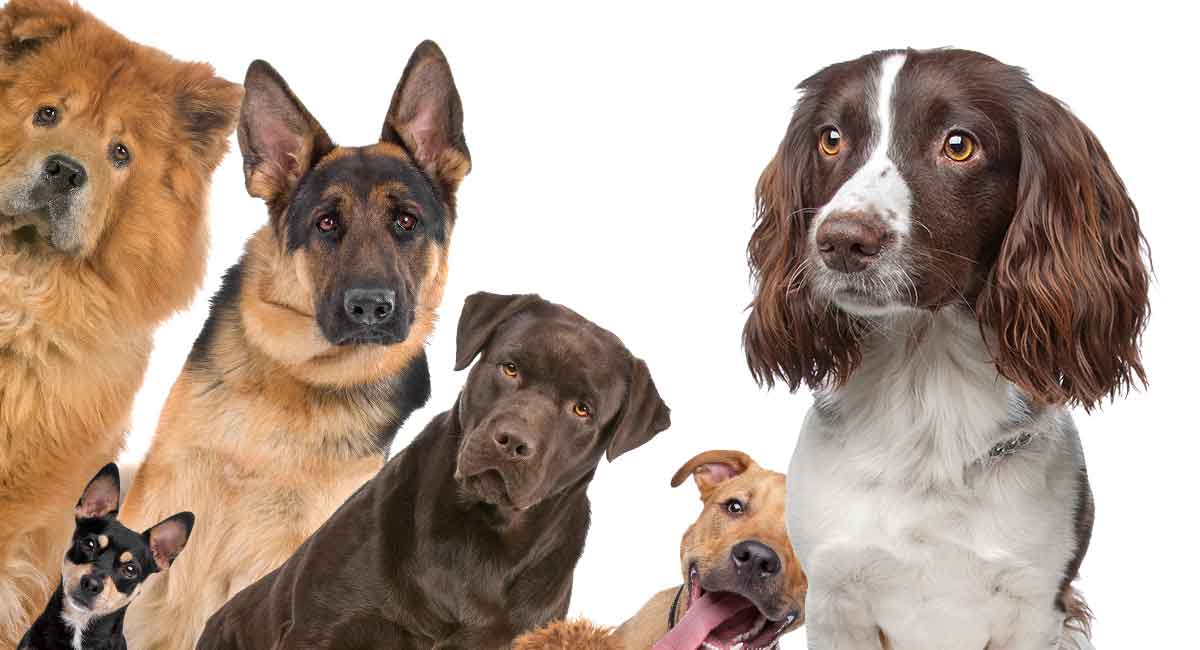 Spaniel mixes make for popular family pets and loyal companions.
But with so many different Spaniel mixes to choose from, how do you pick just one?
There are a variety of Spaniels that vary in size, appearance and temperament.
And of course, each of these Spaniel breeds can be mixed with hundreds of other breeds, producing a huge and diverse range of Spaniel mix pups.
Thus, prospective owners can end up with a wide variety of different dogs.
It's wise to inform yourself of the various Spaniel mixes to get a better idea of the possibilities.
This guide teaches you everything you need to know about the most popular Spaniel mixes.
Let's start with the Spaniel itself, with a closer look at this parent breed.
The Spaniel
The Spaniel is actually a category of dog breeds, rather than an individual breed.
The category consists of many popular breeds, such as the Cocker Spaniel, English Springer Spaniel, English Toy Spaniel and many others.
There are 10 Spaniel breeds recognized by the American Kennel Club although there are some others that aren't fully recognized as purebreds by the AKC.
The exact origin of the Spaniel is not known. Some research suggests that they originated in Spain (which would make sense, given the name).
However, other scholarly research indicates that the Spaniel's roots may trace back to Asia.
Spaniels are thought to be at least six centuries old, originating around the 1400s. It's possible the breed category is even older than that.
In the modern age, there are Spaniels from many different regions of the world.
There are American Spaniels and English Spaniels, which encompass most of the more popular breeds.
Then there are also Spaniel breeds from Russia, France, Germany, the Netherlands and Ireland.
The "Spaniel" term encompasses several different classes and many different breeds, each with their own set of characteristics.
Some tendencies unite most Spaniel breeds, however.
Spaniels are, first and foremost, hunting breeds. They were bred to be companion hunting dogs, helping to locate, flush and retrieve game.
Spaniels love to have a job to do and are usually eager to please their owners.
They are still used throughout the world as hunting dogs and also make good companion pets for many people.
They are generally intelligent, energetic dogs that make for good pets—for the right kind of owners.
Spaniel Mixes
There are many different types of Spaniels, and likewise, many different Spaniel mixes.
Some people mix certain breeds in an effort to produce certain characteristics.
Breeders might seek to reduce certain negative characteristics of one parent breed by mixing it with a complementary breed.
Other times, mixes happen more naturally. Since Spaniels are a popular breed category, many "mutts" have some Spaniel in their genetics.
And in some situations, breeders may mix Spaniels with smaller dogs in order to achieve a small breed dog with some of the characteristics of a Spaniel.
This is the case with the ever-popular Miniature Cockapoo, a mix of Cocker Spaniel and Miniature Poodle.
Whatever the reason for breeding a Spaniel mix, these cute pups can make for great pets in many cases.
Keep reading to learn more about the most popular Spaniel mixes.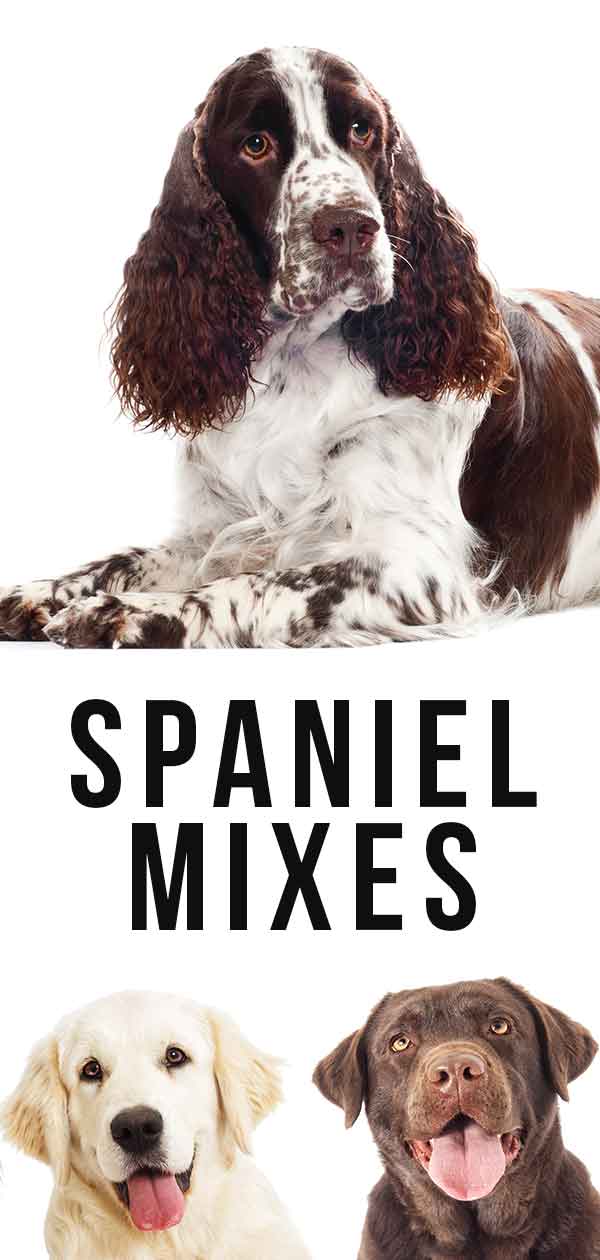 Popular Spaniel Mixes
There are simply too many different mixes to list them all here.
We'll focus on some of the most popular Spaniel mixes.
Miniature Cockapoo
The Miniature Cockapoo is a mix between the Cocker Spaniel and the Miniature Poodle. It's one of the more popular Cocker Spaniel mixes.
The Miniature Cockapoo is a small to mid-sized breed. They are friendly, curious, playful little pups that can make for great companion dogs.
One reason they are quite popular is that they don't shed very much. While not fully hypoallergenic, they are generally a lower-maintenance breed in terms of grooming.
This breed is also likely to have a somewhat lower energy level than most purebred Spaniels.
If you want a small Spaniel mix, the Miniature Cockapoo is a great option.
Cockapoo
Another popular Spaniel mix is the larger Cockapoo, a mix between Cocker Spaniel and Standard Poodle.
To be considered a Cockapoo, at least one of the pup's parents must be a purebred (either a purebred Cocker Spaniel or a purebred Poodle).
Like the Miniature Cockapoo, the full-sized Cockapoo is quite popular.
They are sociable, friendly and energetic dogs that can make good pets.
Cockapoos are light shedders, and can have either curly or scruffy, wavy hair.
Coat colors can vary wildly, but black, brown and tan are the most common.
If you want a Spaniel's energy and loving nature combined with a Poodle's intelligence and loyalty, a Cockapoo is a great option.
Spanador
The Spanador, also called a Cockerdor or Cockador, is a mix between a Labrador Retriever and a Cocker Spaniel.
These adorable pups are another popular Cocker Spaniel mix.
They can come from parents of all colors, and this is one of the few Spaniel mixes that often has a black coat.
A Spanador can be quite compact, or quite large, depending on which parent breeds come through more strongly.
Likewise, it can be white, black, chocolate brown or anywhere in between.
Both parent breeds have a friendly, sociable nature, so the Spanador is usually happiest surrounded by his people.
Springador
Another Lab-Spaniel mix, the Springador is a cute mix between the Springer Spaniel and the Labrador Retriever.
Also known as the Labradinger, the Springer Spaniel Lab Mix is a fairly popular choice for a family dog. They are friendly, loyal and sociable.
The Springer Spaniel in this mix gives the Springador a strong prey drive, so they typically have to be on-leash while outdoors unless they are very well trained.
Both parent breeds are high-energy, so this will be an active pup.
With that said, it's tough to find a more loving, friendly dog than the Springador.
Cavachon
A much smaller and more delicate breed than most on this list, the Cavachon is a mix between the Cavalier King Charles Spaniel and the Bichon Frise.
Typically standing at 10-14 inches when fully grown (and typically less than 20 lbs), this mix makes a good choice for Spaniel lovers who want a more petite pup.
Cavachons are playful and loving, although they can be a bit more difficult to train than the average Spaniel mix.
Being quite a bit smaller than most on this list, the Cavachon also has lower activity requirements.
They make a good choice for apartment dwellers and small families.
Spreagle
As a mix between the English Springer Spaniel and the Beagle, the Spreagle is a mid-sized breed. They typically measure 14-25 inches tall and 40-65 lbs when fully grown.
Bred from two hunting dogs, the Spreagle is a hard worker and loves to smell everything.
The mix combines the Spaniel's tracking and flushing instincts with the Beagle's legendary sense of smell.
This makes for a great working hunting dog.
They also make for good family pets. Their activity requirements are quite high because both breeds are very energetic.
Cocker-Pei
A more rare and quite unique mix, the Cocker-Pei is a mix between the Cocker Spaniel and the Chinese Shar-Pei.
This large, stocky dog is a sight to see, usually adopting some of the Shar-Pei's signature rolls and the Spaniel's longer hair.
This is also a lower-energy breed than most Spaniel mixes, as the Shar-Pei is usually fairly content with minimal exercise.
However, there are some notable downsides to this mix.
The Shar-Pei genetics bring with it some tendency toward aggression and distrust of strangers.
So the Cocker-Pei is not as friendly as most other Spaniel mixes.
They also tend to be a bit stubborn, and may be more difficult to train.
The Cocker-Pei may show aggression toward children, so he doesn't make for the best family pet.
Overall, the Cocker Spaniel Shar-Pei mix is a cute breed, but not one that we'd recommend for most situations.
Spangold Retriever
A mix between the English Springer Spaniel and the classic Golden Retriever, the Spangold Retriever is a large dog with an even larger heart.
This loving, friendly breed is a cross of two very popular family dogs, so unsurprisingly, the mix makes for a great family companion.
The Spangold Retriever is a moderate energy breed and typically fairly large (around 60-70 lbs).
It's a good watchdog and an even better companion dog that gets along with just about everyone.
As a larger breed, the Springer Spaniel Golden Retriever mix is happiest with a fenced-in yard to play in.
Is a Spaniel Mix Right for Me?
Spaniel mixes can make great pets for a variety of people, but they're not for everyone.
The biggest consideration with any Spaniel or Spaniel mix is that these breeds tend to be high-energy.
Spaniels are hunting dogs, so they're not going to be happy sitting around for most of the day.
Spaniel mixes require lots of exercise, with both physical and mental stimulation.
Another thing to consider is the strong hunting instincts that many Spaniels sometimes display.
While this makes them great working dogs, it can also cause some issues for pet owners.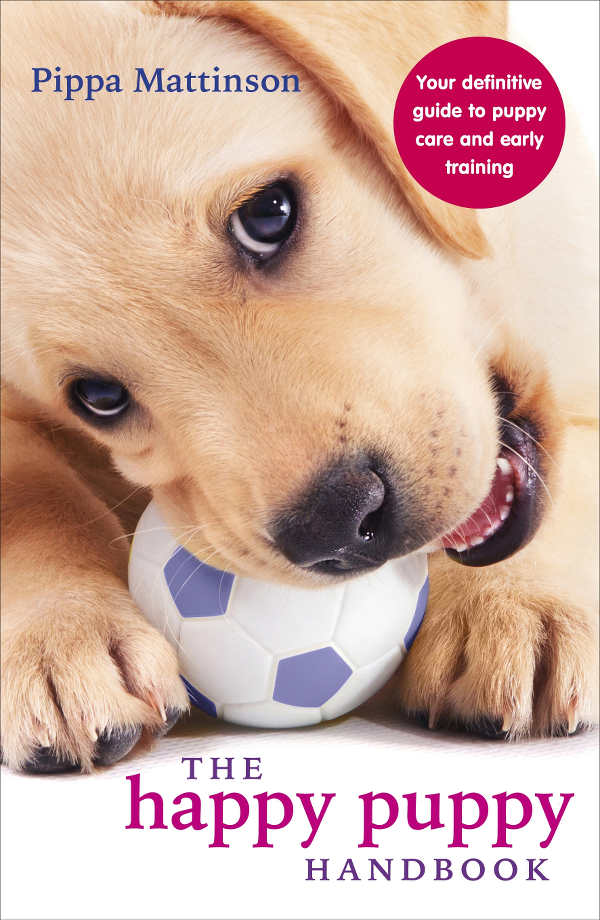 The biggest thing to remember is that Spaniels should be kept on-leash, unless they are very well trained.
It's not uncommon for a Spaniel mix to take off chasing down a squirrel, another dog or anything else that catches their eye.
Some Spaniels can also be aggressive toward other dogs and even humans.
This can usually be managed through training, but it should be taken into consideration.
The possibility for aggression is increased if a Spaniel is mixed with another potentially aggressive breed.
Beyond that, Spaniel mixes are typically good pets.
Of course, a lot depends on the other parent breed. Mixed breeds will always inherit some of the characteristics of each parent.
Before you settle on a specific mix, you'll want to research each parent breed carefully.
Look out for tendencies for aggression, stubbornness and other common issues.
Health risks should also be researched and closely considered.
Most Spaniels are relatively healthy breeds, although they are of course prone to certain health concerns.
Consider the common health concerns of both parent breeds.
If both parents display the same issue, it's quite likely that the mix is prone to that health concern.
Lastly, keep in mind that while Spaniels are usually eager to please and trainable, early socialization and training is key.
Dedicate as much time as possible early in your relationship with your pup to establish a good training and socialization strategy.
Beyond that, enjoy the company of your new best friend.
Let us know which Spaniel mix you chose.
References and Further Reading:
"English Springer Spaniel," American Kennel Club
"Cocker Spaniel," American Kennel Club
Häggström, J., et al., 1992, "Chronic Valvular Disease in the Cavalier King Charles Spaniel in Sweden," The Veterinary Record
Podberscek, A.L. and Serpell, J.A., 1996, "The English Cocker Spaniel: Preliminary Findings on Aggressive Behavior," Applied Animal Behavior Science, Science Direct
"Spaniels," American Kennel Club