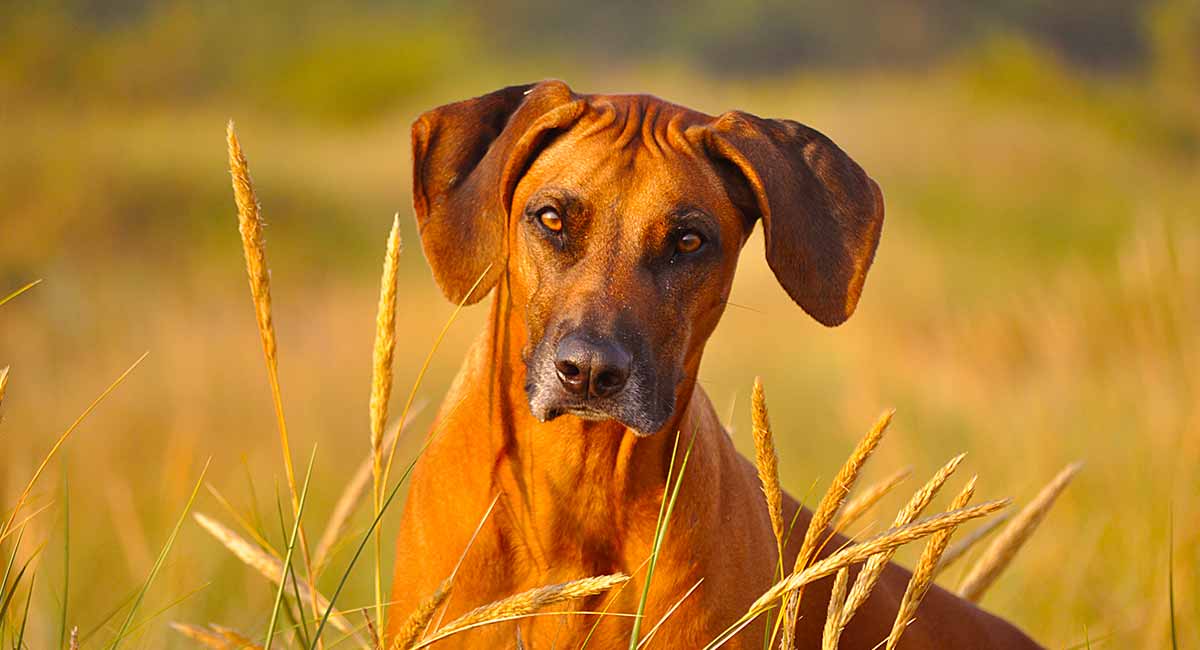 Has the Rhodesian Ridgeback peaked your curiosity? Are you eager to learn more about them?
If you are in the market for a new dog and are considering the Rhodesian Ridgeback, you likely have a lot of questions.
Is this the right dog for you? Will they be suitable for your lifestyle?
What about the Ridgeback's temperamental traits, health issues, and overall care requirements?
Luckily, we have loads of Rhodesian Ridgeback information to share with you below.
So let's get started!
What is the Rhodesian Ridgeback?
It's no surprise the Rhodesian Ridgeback is a popular family dog.
Pictures show them as a beautiful, dignified breed with gorgeous coloring, an athletic build, and their story begins in Southern Africa.
But before you decide if this is the right breed for you, there are some  facts you should know.
So, aside from the Rhodesian Ridgeback images, you'll want to take a look at his origin, his temperament, and what it takes to care for this stunning breed.
But don't worry, we have you covered. First, let's find out where the Rhodesian Ridgeback came from.
Origin of the Rhodesian Ridgeback
Once known as the African Lion Hound, the Rhodesian Ridgeback, who hails from southern Africa, was originally created for hunting purposes.
According to the American Kennel Club (AKC), the breed is thought to be a combination between Africa's Khoikhoi dog and several other breeds.
Including terrier types and Greyhounds brought in from Europe by Dutch migrants.
It wasn't long before breeders realized that this dog had a natural talent for traversing Africa's harsh environment.
As well as an ability to successfully outwit deadly predators such as the lions they were bred to stalk.
Big Game Hunters
This made the Rhodesian Ridgeback an especially popular breed amongst big game hunters, utilizing their skill of tracking and outsmarting their prey.
But also proving to be a valuable guard dog, fending off predators, and keeping his hunting master safe.
Considering their loyalty, it may come as no surprise that the Rhodesian Ridgeback also makes a wonderful and devoted family pet.
While Rhodesian Ridgeback hunting dogs are still popular in certain parts of the world, they are also beloved companion animals.
They rank number 42 out of 194 on the American Kennel Club's list of America's most popular dog breeds.
Rhodesian Ridgeback Characteristics
When searching "Rhodesian Ridgeback hunting lions," it's easy to envision a ferocious looking hound.
Looking into their sweet, intelligent eyes, it seems unimaginable that this breed could be able to take on any large predator, let alone a lion!
This is what they were bred and known for, although they never killed their prey and merely stalked them for their masters.
Still, this dog is known for having an incredibly strong prey drive.
But what else should you know about the Rhodesian Ridgeback temperament? Are there any behavior problems you should be aware of?
Rhodesian Ridgeback Temperament
The Ridgeback's personality is pretty even-keeled, according to the AKC. They are known for being patient and tolerant of children, so if you have kids, it may be a good fit.
Keep in mind that this is a family-oriented dog who will not do well left alone for long periods of time.
Although this is a larger breed, they are indoor dogs who do best inside the home with those they love.
However, the Rhodesian Ridgeback is strong-willed, so they may not be the best choice for a first-time dog owner.
Also, because of their high prey drive, they may not be suitable homes with smaller animals such as rodents, birds, and even cats or smaller breed dogs.
And while this dog is an affectionate breed who does well in family settings, early socialization and obedience training are of the utmost importance.
Especially considering this dog's hunting background.
Physical Appearance of The Rhodesian Ridgeback
The Rhodesian Ridgeback only comes in wheaten color. However, the wheaten may vary slightly from dog to dog.
Some dogs may look reddish whereas others are pale.
Often there will be a patch of white on their chest and darkening around their ears and muzzle.
The Rhodesian Ridgeback will either be the Livernose or a Black nose type, which is exactly what it sounds like.
The Livernose Ridgeback has a nose that is liver color and the black nose has a black nose!
How big are Rhodesian Ridgebacks?
The Rhodesian Ridgeback can vary a bit in size, with a height anywhere from 24 to 27 inches.
Typically, the male can be as tall as 25 to 27 inches and the females generally grow to be 24 to 26 inches.
The weight of a Ridgeback can vary as well, ranging anywhere from 70 to over 85 lbs, with males being heavier than their female counterparts.
Perhaps one of the most defining features of this breed, apart from their wheaten coloring, is the of fur that runs along the back of dog's spine.
But what about the Miniature Rhodesian Ridgeback?
Searches online may fool you into thinking you can get a purebred miniature Rhodesian Ridgeback.
But the truth is that unless they are suffering a unique health issue, a purebred Rhodesian Ridgeback is going to be 24 inches or taller according to the breed standard.
Other traits include floppy ears, a long tail, and a muscular, lean body with a short, shiny coat.
How to Groom and Care for Your Rhodesian Ridgeback?
When it comes to grooming, you're in luck. Rhodesian Ridgeback shedding is not an issue at all.
While this dog does shed a bit, shedding is light, and their coat is typically easy to clean with occasional brushing and bathing.
Like all breeds, this breed will need their nails clipped regularly to avoid painful cracking or splitting.
Their ears should also consistently cleaned to keep wax or moisture from building up and causing infection.
What are the Main Exercise and Training Requirements of the Rhodesian Ridgeback?
Since the Rhodesian Ridgeback has such a strong prey drive, this is not a dog you would want to let wander off-leash.
They are an active breed who requires at least an hour of exercise or more per day, as well as an adequate amount of mental stimulation to keep them busy.
Long walks, jogs, or runs will suit this breed just fine, and they love games like fetch and frisbee.
And training is best done with patience and consistency.
While the Rhodesian Ridgeback is an intelligent breed, they have a tendency to be stubborn and mischievous and will require lots of positive reinforcement training early on.
As with all dog breeds, we recommend early socialization and obedience training in puppyhood to ensure your dog grows up to be a well-behaved and happy dog.
Lifespan and Health Issues of the Rhodesian Ridgeback
The Rhodesian Ridgeback lifespan is somewhat moderate, which is common for a large dog breed.
With a life expectancy of 10 to 12 years, this breed is hardy, although there are some potential health issues to be aware of.
These include hip dysplasia, elbow dysplasia, hypothyroidism, deafness, and dermoid sinus.
To start your puppy off on the right paw, we recommend an early health screening.
Early health screenings may help you prevent, prepare for, or even postpone any genetic health problems inherent to a particular breed.
Nutritional Needs of the Rhodesian Ridgeback
When it comes to the health of your dog, perhaps the best place to start is their diet.
Whether you choose wet dog food our dry dog food, it's important to look at the brand and ingredients in your dog's meals.
The Rhodesian Ridgeback will do best on a high-quality dog food that's geared towards larger breed dogs and that is high in protein and low in unnecessary additives like corn, soy, and wheat.
Also, it is best to make sure that the dog food you get is appropriate for your dog's age, weight, and activity level.
All dogs love dog treats and they are especially useful during training but try to give them in moderation as they are often quite high in calories.
And of course, make sure you research any human foods you wish to share with your dog, as not all human foods are good for our canine counterparts.
Choosing Your Rhodesian Ridgeback Puppy
While there are many rescue centers and clubs, including the Rhodesian Ridgeback kennel club, getting your puppy from a reputable source is of utmost importance.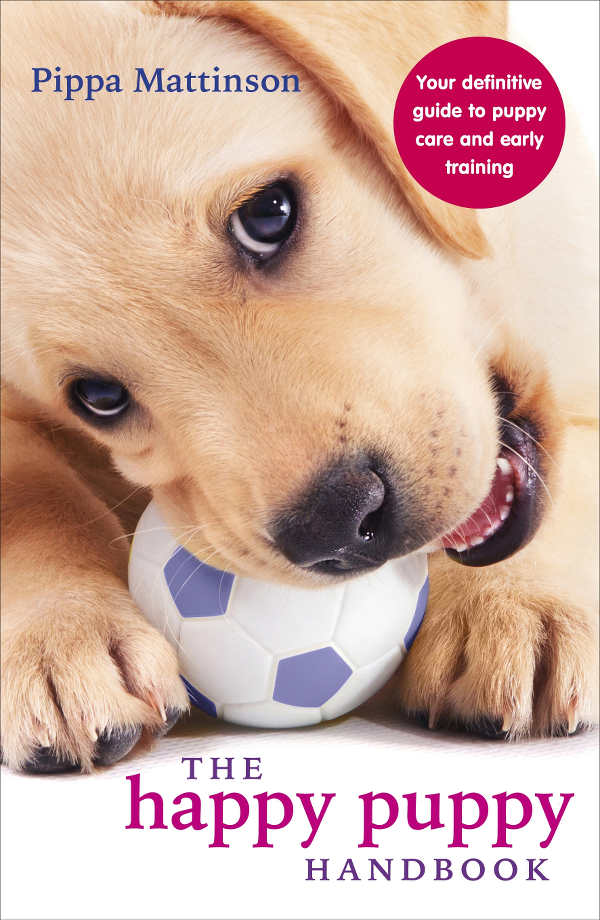 When purchasing your Rhodesian Ridgeback puppy from a breeder, expect to pay anywhere from $500 to over $1000.
Typically, your puppy will cost more if their parents are show quality.
Still, one of the benefits of going through a breeder to purchase your Rhodesian Ridgeback is that you'll be able to ask questions.
Make sure to ask about health, temperamental issues, and any problems with the parent dogs or previous litters.
Also, keep in mind that any reputable breeder will be able to provide you with certificates proving their puppies have been health screened for certain heritable health issues.
Is the Rhodesian Ridgeback Right for You?
The Rhodesian Ridgeback is an intelligent, loyal, and affectionate breed, but he may not be right for everyone.
The novice owner should keep in mind that while this dog makes a wonderful companion when well socialized.
However, they can be very willful and their stubborn and mischievous nature may make them difficult to train.
They are adaptable to all types of home environments, and as long as they get an hour or so of exercise a day, they should do well.
Keep in mind that while he has an affinity for children, this breed has a very high prey drive and may not be suitable for homes where other, smaller pets already reside.
Still, early socialization and obedience training will be key to raising a happy and healthy pup.
And, as previously mentioned, although this is a larger breed, the Ridgeback is not an outdoor dog and requires plenty of family time.
Your Rhodesian Ridgeback
They do the best living most of their life indoors with family members and will not be happy if left alone for too long.
Make sure you the time to socialize and train your dog, are willing to let a big dog inside your home most of the time and can provide them with adequate attention and exercise they need to thrive.
If so, then you and your Rhodesian Ridgeback may just make the perfect pair!
So, now that you know how to go about finding your Rhodesian Ridgeback puppy, perhaps you need some Rhodesian Ridgeback names! Check out this list of big dog name ideas!
Good luck, and if you've decided the Rhodesian Ridgeback is right for you, let us know in the comments below!
References and Further Reading
Chamberlain A. Rhodesian Ridgeback: And the Meaning of Our Lives, A Comprehensive Guide to Owning and Caring for Your Dog, History of the Rhodesian Ridgeback. Kennel Club.
Siniscalchi M et al. 2013. Cortisol Levels in Hair Reflect Behavioral Reactivity of Dogs to Acoustic Stimuli. Research in Veterinary Science.
Blackshaw JK. 1991. An Overview of Types of Aggressive Behavior in Dogs and Methods of Treatment. Applied Animal Behavior Science.
Schalke E et al. 2008. Is Breed-Specific Legislation Justified? Study of the Results of the Temperament Test of Lower Saxony. Journal of Veterinary Behavior: Clinical Applications and Research.
Howell TJ, King T, and Bennett PC. 2015. Puppy Parties and Beyond: the role of early age socialization practices on adult dog behavior. Veterinary Medicine: Research and Reports.
Sutter NB and Ostrander EA. 2004. Dog Star Rising: The Canine Genetic System. Nature Reviews Genetics.