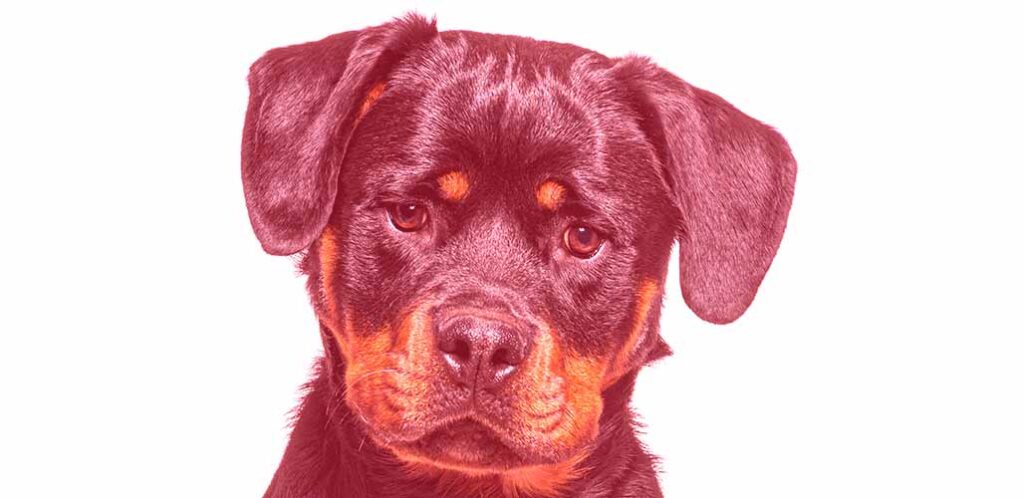 A red Rottweiler might look like a Rottie mix, but a recessive gene can cause this rusty tan shade of fur in a purebred pedigree Rottweiler. Although red Rottweilers do exist, they are uncommon. There are also some other unusual Rottweiler coat colors like blue and albino. Today we'll focus on the red Rottweiler and how it gets that non-traditional coloring. We'll look at whether you'll be able to show your red Rottie, where to find this color of purebred or mixed puppy, and what a unique tone means for a pedigree dog's health and temperament.
Contents
Rottweilers are known for their black coats with distinctive brown markings, but did you know that there are other rare Rottweiler colors? But what are the pros and cons of getting a red Rottweiler? Are they easy to find? Do they have any health issues? If you're interested in a red Rottweiler as your next pet, we'll tell you what you should know about this unique dog.
What is a Red Rottweiler?
Coat color in all dogs is determined by genetics. In Rottweilers, the dominant genes for coat color produce black coats with tan markings. Most Rottweilers have this classic coat coloring. Red or other rare coat colors can occur in Rottweilers when the normal dominant genes are replaced by recessive genes that produce a different color.
Generally, for a recessive trait like red coat coloring to show up in a Rottweiler, both of a puppy's parents need to carry and pass on the genes to their offspring.
In purebred Rottweilers, this can happen infrequently but naturally when a red coated Rottweiler is born unexpectedly. It can also occur by design if a breeder purposely selects for red in their dogs. Of course, the other way to obtain a red Rottweiler is to cross breed a Rottweiler with another breed that has a naturally red coat, creating a mixed breed dog.
Red Coat Color in Dogs
The large variety of canine coat colors and shades come from just 2 pigments: black (eumelanin) and red (phaeomelanin). The black pigment can be genetically diluted into other colors like brown and grey. Similarly, the red pigment can lead to coats that are yellow, tan, or cream. The red pigmentation only affects a dog's hair, while black affects hair, nose, and eye color.
There are a handful of genes that influence the different types of canine coat patterns. The Rottweiler's black coat with tan points comes from genes on what's known as the A (agouti) locus. In a red Rottweiler, the markings are often masked, and the dog's coat can appear solid red.
Traditional Rottweiler vs Red Rottweiler
Most Rottweiler breeders breed dogs with the classic Rottweiler coat coloring. The official American Kennel Club breed standard calls for a black coat with either tan, rust, or mahogany markings. The locations and quantity of the markings are specifically defined, with little variation permitted in show quality dogs.
Red Rottweilers have red or reddish-brown coat coloring. Their markings tend to be either hidden or less bold than traditional Rottweilers. This is because, as we mentioned, the red can mask markings, giving the coats an overall solid appearance.
If your red Rottweiler is purebred, you can expect other aspects of its appearance like height and weight to be the same as a normal Rottweiler. The same is true for temperament. But if your red Rottweiler was created by crossing a Rottweiler with another dog breed then there can be significant differences in appearance and temperament.
Red Rottweiler Health
Red coat color in and of itself is not unhealthy, but there is some scientific evidence that intentional breeding of dogs with a recessive coat color gene could have some negative health consequences. A study of Labrador Retrievers found that the Labs with chocolate coats (caused by a recessive gene) have shorter life expectancies and more health issues than yellow or black Labs.
Since red coloring in Rottweilers is rare, breeding for the red color in a limited gene pool can lead to health issues associated with inbreeding and a lack of genetic diversity. An "accidental" red Rottweiler can be healthier than one specifically bred for red color. A red Rottweiler mix can also benefit from greater genetic diversity.
Keep in mind that Rottweilers in general can have certain inherited health problems, including hip and elbow dysplasia, heart and eye issues, and a serious condition called juvenile laryngeal paralysis and polyneuropathy (JLPP).
Finding a Breeder
It can be a challenge to find a red Rottweiler as this is a rare coat color for the breed. Breeders who are registered with official dog breed organizations breed for the classic black and tan coat color. It's possible that a red puppy can be born unexpectedly, but this is not common.
Proceed with caution if you find a breeder who says they have purebred red Rottweilers. Because the red coloring is rare and caused by a recessive gene, health issues can be a concern and genetic testing is a must.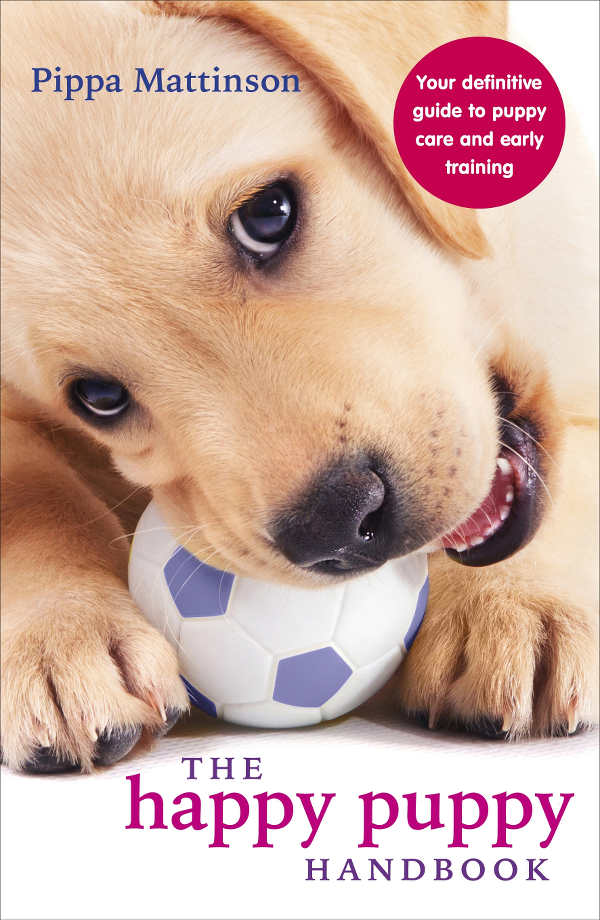 Be aware that some breeders may try to pass off a Rottweiler mix as a purebred red Rottweiler. Others may be more up front and tell you that their red Rottweilers are in fact mixes.
Red Rottweiler Mixes
There are several dog breeds known for their rich red coats. They include the Irish Setter, Dogue de Bordeaux, Vizsla, American Pit Bull Terrier, Rhodesian Ridgeback, Poodle, and Cocker Spaniel, to name a few.
If you have your heart set on a red Rottweiler, choosing a Rottweiler mixed with one of these breeds can be a good choice. These other red colored breeds can also be an option if red coat color is more of a priority to you than a specific breed.
While true red Rottweilers are appealing, they are also very rare, so be sure to keep an open mind when looking for your next four-legged friend.
Find Out More About Rottweilers
Best shampoo for Rottweilers
American Rottweilers
References
Dog Coat Color: Genetic Tests. AnimaLabs, 2016.
A Dog's Color Could Impact Longevity, Increase Health Issues. ScienceDaily, 2018.
Juvenile Laryngeal Paralysis & Polyneuropathy (JLPP) in Rottweilers. University of Missouri-Columbia College of Veterinary Medicine.
Williams, K., Buzhardt, L. Genetics Basics: Coat Color Genetics in Dogs. VCA Animal Hospitals.
Galusha, R. Health Statement for the American Rottweiler Club. American Rottweiler Club, 2019.