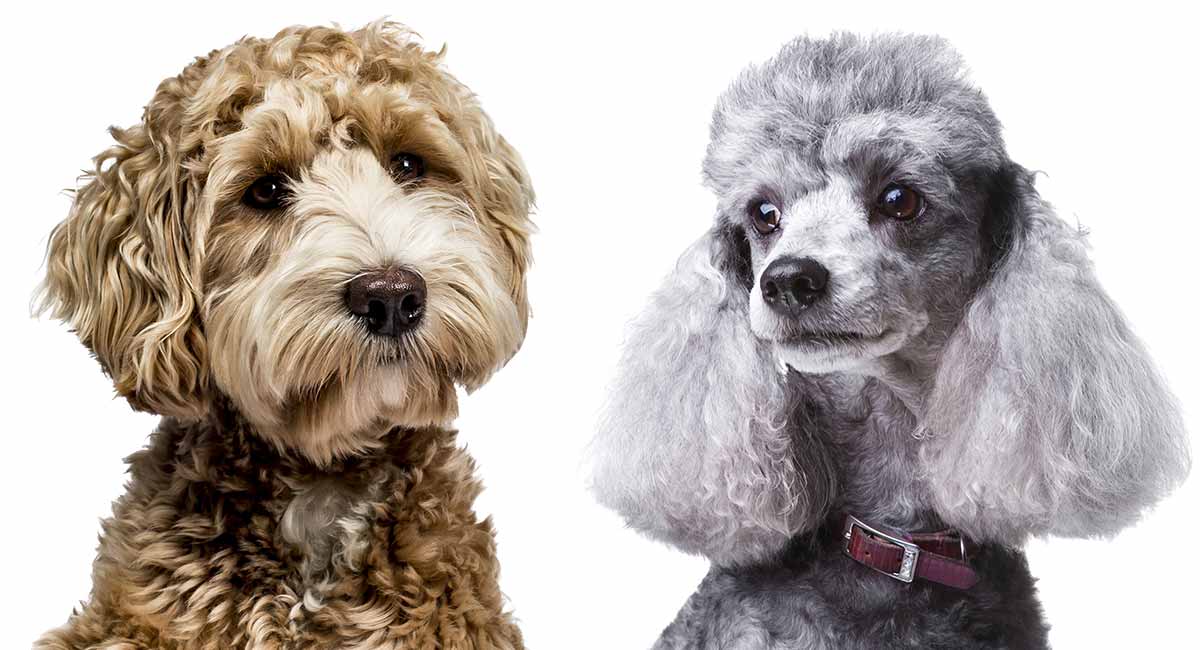 Choosing between a Poodle vs Labradoodle is certainly not a task to tackle lightly!
These are two of the most popular pet dogs today!
But which is the best fit for your personal lifestyle and family?
Poodle vs Labradoodle – which pet to choose?
The Poodle is an ancient purebred dog breed with a strong working dog background.
Poodles are incredibly smart, loving, loyal, and non-shedding.
The Labradoodle hybrid dog breed came to be out of the need a blind woman had for a guide dog.
Her husband was highly allergic to dogs, so she approached the Royal Guide Dog Association of Australia for help.
The Labrador retriever was crossed with the Poodle and the Labradoodle was born.
What's the difference between a Poodle and a Labradoodle?
The major difference between the Poodle and Labradoodle is that one is a purebred and the other is a hybrid.
This means that you will have a clear pedigree for the Poodle parent, but not such a long line of ancestry for the labradoodle.
Size difference between Labradoodle and Poodle
Poodles are bred in standard, miniature, and toy sizes.
The standard Poodle will weigh 40 to 70 pounds and stand more than 15 inches tall.
The miniature Poodle will weigh 10 to 15 pounds and stand 10 to 15 inches tall.
Toy Poodles will weigh 4 to 6 pounds and stand less than 10 inches tall.
The Labrador retriever typically weighs 55 to 80 pounds and stands 21.5 to 24.5 inches tall.
A full-size Labradoodle can weigh 50 to 65 pounds and stand 21 to 24 inches tall.
A medium Labradoodle can weigh 30 to 45 pounds and stand 17 to 20 inches tall.
And a mini Labradoodle can weigh 15 to 25 pounds and stand 14 to 16 inches tall.
Poodle vs Labradoodle shedding and grooming
The Poodle is known to be a non-shedding dog breed.
What is more technically accurate is that the Poodle's single-layer, intensely curly coat catches shed hairs before they fall.
This makes the Poodle an easier choice in terms of both cleaning and pet dander allergies.
The Labradoodle was originally bred to offer this same non-shedding coat.
But to get this, you will want to work with a breeder who breeds later generation hybrid Labradoodles (F2, F3, or later) where both parent dogs are Labradoodles.
Earlier Labradoodle generations will display more variety in coat type as well as other traits. F1 Labradoodle litters have two purebred parent dogs (Poodle, Labrador).
F1b Labradoodle litters have one purebred parent dog (Poodle or Labrador) and one hybrid Labradoodle parent.
Labradoodle vs standard Poodle temperament and personality
The Poodle has a friendly, social personality overall, and the Labrador, of course, rarely meets a stranger!
This bodes well for the Labradoodle's sunny, friendly personality as well.
Difference between standard Poodle vs Labradoodle as a family pet
If your family includes young children, you may find it safer to select a standard Poodle.
Or standard-size Labradoodle that can tolerate rougher play and can withstand the occasional trip-up without risk of major injury.
Otherwise, selecting any size Poodle or an F2 or later generation Labradoodle will give you the most control over your new puppy's traits, health, and coat.
Poodle vs Labradoodle exercise needs
Both the standard Poodle and the Labrador retriever come from a long lineage of working dog stock.
These are smart, active, social dogs that thrive on exercise, activity, play, and fun!
For smaller Labradoodles (Labrador + miniature Poodles) you can still expect a pup with a healthy appetite for running, swimming, and play.
Lab Poodle intelligence
One recent test of purebred canine intelligence ranked the Poodle second and the Labrador retriever 7th.
Whether you choose the Poodle or Labradoodle, you can count on bringing a smart pup into your family!
Poodle vs Labradoodle training and socialization
The intelligence test mentioned in the preceding section focused on how readily different purebred dog breeds were able to grasp and replicate common training commands.
From this you can expect to have an eager participant and quick study during the training process regardless of whether you are training a Poodle or a Labradoodle puppy!
Poodle vs Labradoodle life expectancy
The Poodle can live 10 to 18 years.
The Labradoodle can live 12 to 15 years.
Health problems: Poodle vs Labradoodle
Choosing a purebred dog like the Poodle makes it somewhat easier to pre-screen litters for potential health issues.
You can do this by consulting the CHIC (Canine Health Information Center) database and ensuring your breeder has completed all required/recommended health tests.
For Labradoodles, the best approach is to review CHIC testing requirements/recommendations for both Labrador retrievers and Poodles (all sizes).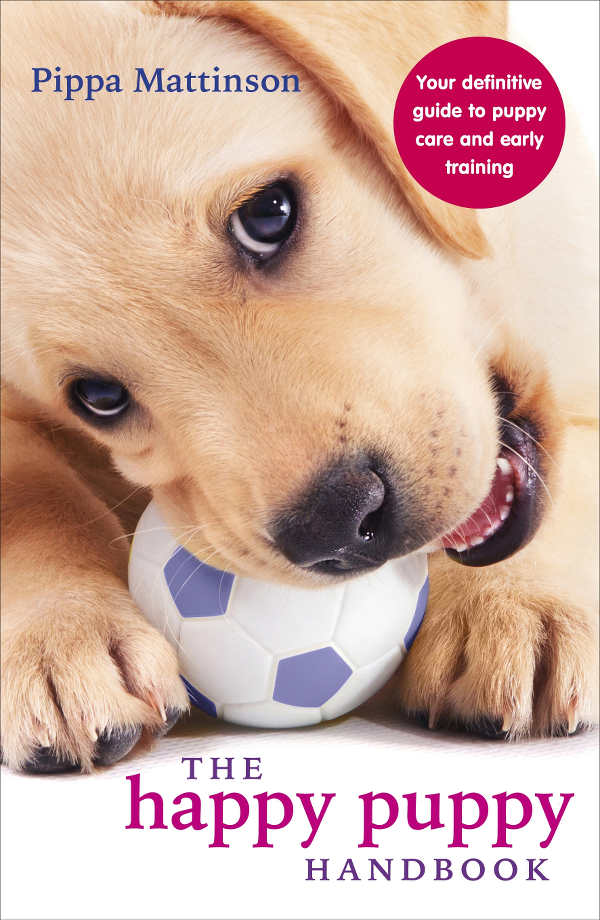 It is worth mentioning that both Labradoodles and standard Poodles can also be at risk for bloat (gastric torsion), a serious and potentially fatal condition where the stomach twists.
Luckily there is a simple preventative surgery your veterinarian can do.

Health testing: Poodle vs Labradoodle
The Canine Health Information Center (CHIC) recommends that standard Poodles be tested for hip dysplasia, eye issues, and cardiac and thyroid concerns.
CHIC also recommend that miniature Poodles be tested for hip dysplasia, luxating patella, and eye issues.
They recommend that toy Poodles be tested for luxating patella and eye issues.
And they recommend that Labrador retrievers be tested for hip and elbow dysplasia, exercise-induced collapse, eye and cardiac issues, D-Locus (dilute), and centronuclear myopathy.
Poodle vs Labradoodle puppy price
You will want to bring your wallet when purchasing a Poodle puppy.
Pricing starts at $1,400 and can be as high as $10,000 depending on bloodline and breeding rights.
Labradoodle puppy prices start around $500 and can be as high as $3,000+.
Poodle vs Labradoodle – which dog is right for me?
There is no easy or right answer to the question of whether a Poodle or Labradoodle is the right pet dog – only the answer that is right for you!
References and Further Reading
Clarke, A., "Sizes of Poodles," Poodle Club of America, 2018. 

Gestes, T., "3 Sizes of Australian Labradoodles," Archview Labradoodles Kennel, 2018. 

Pedersen, N.C., et al, "The effect of genetic bottlenecks and inbreeding on the incidence of two major autoimmune diseases in standard poodles, sebaceous adenitis and Addison's disease," Canine Genetics and Epidemiology Journal, 2015. 
Anderson, D., "Australian Labradoodle Health Testing," Labradoodles of the North Kennel, 2018. 
Lubin, G., "These Are The 'Smartest' Dog Breeds, According to a Canine Psychologist," Science Alert, 2011.