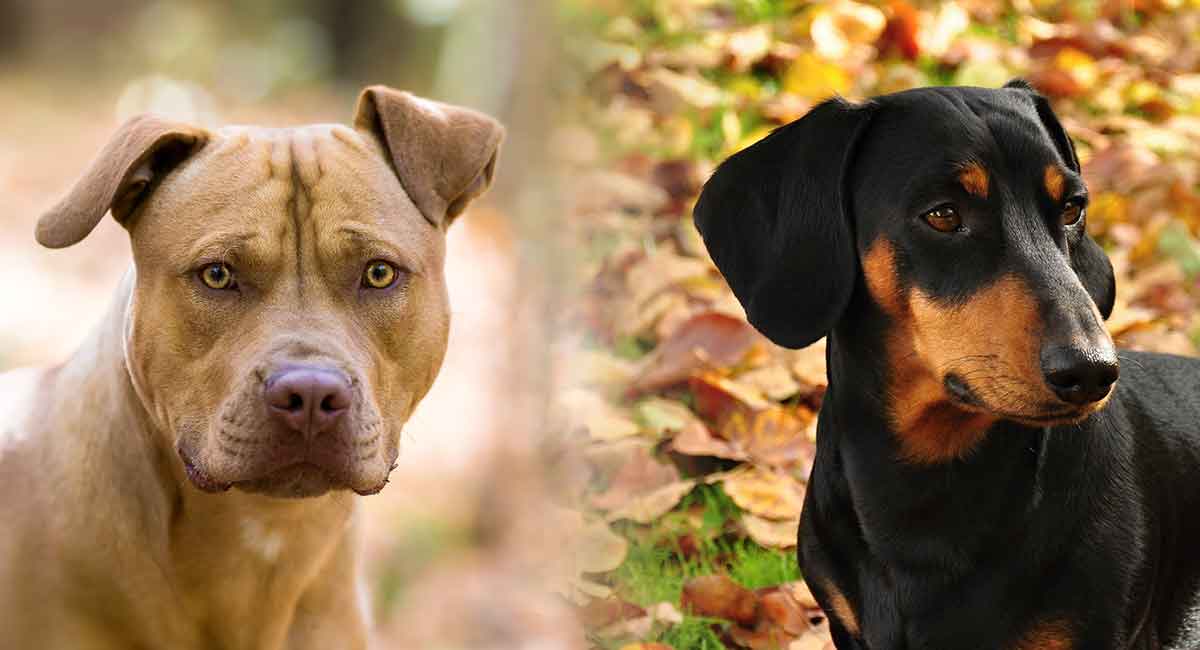 Pitbull Dachshund mix dogs are assertive, confident and protective. They are loyal to their owners, keen watch dogs and often guard dogs too. Affectionate to their families, they bond strongly and can be prone to separation anxiety. Today we'll look at whether this unusual crossbred dog's traits, characteristics and temperament are a good fit for your family. We'll look at how adopting a Pitbull Dachshund mix puppy can impact your lifestyle, and at whether this is the right new pet for a home with kids or other animals.
Contents
We'll also dive into the important of training, exercising and caring for your Pitbull Dachshund mix in a way that promotes good health and a friendly personality.
What is a Pitbull Dachshund mix?
The Pitbull Dachshund mix is one cute mixed breed dog. They have a Dachshund parent and a Pitbull parent, or come from a longer lined of Pitbull Dachshund mixes. They tend to be short, stocky and very loyal to their owners.
Where Does the Pitbull Dachshund Mix Come From?
The word "Pitbull" describes a breed type rather than a recognized dog breed. Pitbull type dogs are descended from the strong, powerful dogs bred for the now-defunct sports of bull and bear baiting. In the U.S., the breed most commonly referred to as a Pitbull is the American Staffordshire Terrier.
The Pitbull is descended from dogs first brought to the U.S. from England. It became a popular family pet, well known for its intelligence, loyalty, and love of children.
The Dachshund was originally bred in Germany for badger hunting. Actually, the world Dachshund translates as badger dog. The breed's fearless personality and long low body were designed to hunt badgers (and other small animals) in their burrows.
The Dachshund's cute appearance and lively personality has made this breed a popular family pet. The Pitbull Dachshund mix is what's known as a designer mixed breed dog. Designer mixes differ from traditional mutts in that they are the result of planned breeding of two purebred dogs.
Fun Facts about the Pitbull Dachshund Mix
American history is full of famous Pitbulls and famous owners. Petey from the Little Rascals was a Pitbull, and Helen Keller called her Pitbull Sir Thomas "the lord of my affections."
There have been many famous Dachshund owners over the years, including Andy Warhol, John Wayne, and George Harrison.
Movies featuring Dachshunds include The Ugly Dachshund and The Secret Life of Pets.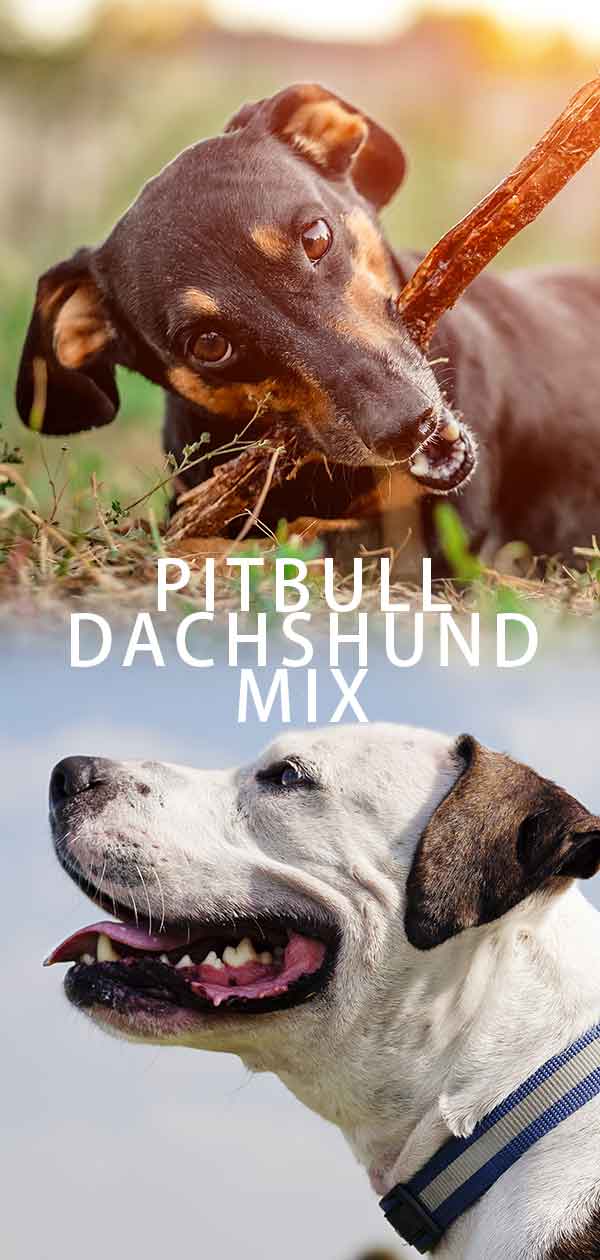 What does a Pitbull Dachshund mix look like?
While mixed breed dogs can inherit the physical characteristics of either parent breed in any combination, most Dox Bulls will share some common traits.
The Pitbull Dachshund mix is a small to medium sized dog that often inherits the large head of the Pitbull combined with the short legs of the Dachshund.
This is the desired look that many potential Dox Bull owners seek, but it's important to remember that the appearance of a mixed breed dog can never be 100% guaranteed.
A wide variety of coat colors and markings are possible with the Dox Bull. Your mix's coat type will depend on its Dachshund parentage.
A Pitbull mixed with a smooth coated Dachshund will have a short, low maintenance coat. Wirehaired or longhaired Dachshund ancestry can lead to medium length coats that require regular brushing.
Pitbull Dachshund Mix Size
Your Pitbull Dachshund is likely to be shorter than the average Pitbull, and heavier set than the typical Dachshund.
The Pitbull is a study and muscular medium-sized dog. Males weigh between 55 and 70 pounds and stand 18 to 19 inches tall at the shoulder. Females are between 40 and 55 pounds and stand 17 to 18 inches tall.
The Dachshund comes in two sizes: standard and miniature. Standard Dachshunds weigh between 16 and 32 pounds and stand 8 to 9 inches tall. While miniature Dachshunds weigh 11 pounds and under and stand 5 to 6 inches tall at the shoulder.
Coats and colors
The Pitbull has a short, glossy coat that can come in any color or combination of colors and markings. Dachshunds have three coat types: smooth, wirehaired, and longhaired. Dachshund coats can come in a wide range of colors and patterns, including merle, brindle, and piebald.
Pitbull Dacshund mixes can be short, long or wirehaired. They come in a wide variety of colors and patterns.
Pitbull Dachshund Mix Temperament
Besides appearance, many potential Dox Bull owners are interested in learning about the mix's personality. It's normal to think that the temperament of a Pitbull might be more concerning than that of a Dachshund, but in many cases, the feisty Dachshund can be more of a challenge than the Pitbull.
Dachshunds are famously independent, stubborn, and often very vocal. This is not surprising given their background as hunting dogs. They can also be aggressive and prone to digging.
While it's true that some irresponsible breeders and owners have cultivated aggression in Pitbulls bred for fighting and guarding, well-raised Pitbulls are known to be affectionate, loyal, and calm.
Studies of aggressive behavior among dog breeds show that Dachshunds rank high in aggression (including bites and bite attempts) towards humans and other dogs. The research has shown that Pitbulls are most likely to show aggression when encountering unfamiliar dogs.
Your Dox Bull can inherit the personality traits of either parent breed in any combination. However, they are generally intelligent dogs with lively and devoted natures. Proper training and socialization are key to ensuring good behavior in your Pitbull Dachshund mix. So, here's what you should know.
Training Your Pitbull Dachshund Mix
Dachshund experts warn potential owners that the breed can be a challenge to train. They require consistency and the use of positive reinforcement training techniques.
Another training concern with Dachshunds is housebreaking. Crate and potty training are important components of Dachshund puppy training.
A dog with Pitbull ancestry can also present challenges. The AmStaff is known as an intelligent and eager to please breed, but it can be headstrong, and its physical strength requires a firm and confident approach.
Since your Dox Bull can be feisty and strong-willed, think about getting help from a professional dog trainer or enrolling your pup in formal training classes if you are a less experienced dog owner.
Your mix will also need regular exercise. While the Pitbull is very energetic and athletic, special care should be taken to avoid injury if your dog has the short legs and long back of a Dachshund.
Let's look at how the Dachshund's body conformation can impact its health and wellbeing.
Pitbull Dachshund Mix Health
A painful and potentially paralyzing spinal condition called intervertebral disc disease (IVDD) is common among Dachshunds and other dog breeds with similar body types. One study found that nearly one in four smooth haired Dachshunds have some form of IVDD. Other inherited health disorders that can be found in the Dachshund include a type of cancer called hemangiosarcoma and an angular limb deformity known as pes varus.
The Pitbull can also suffer from some inherited health problems. Like many breeds, the Pitbull can be prone to the joint conditions hip and elbow dysplasia. Other common health issues include some heart and thyroid problems, as well as a neurological disorder known as cerebellar ataxia.
Your Pitbull Dachshund mix can inherit genetic health conditions from both parent breeds, especially spinal, limb, and joint problems. Fortunately, there are tests for many common inherited health problems. We'll talk about how you can find a healthy Dox Bull puppy a bit later.
Looking at the lifespans of the Dachshund and Pitbull parent breeds can help you predict how long your Pittie Dachshund mix will be with you.
Do Pitbull Dachshund Mixes Make Good Family Dogs?
The Pitbull Dachshund mix can make a good pet for the right family. Potential owners should be aware of possible health problems, especially IVDD and hip dysplasia. Training can be demanding for both parent breeds, so proper training of the Dox Bull requires time and commitment.
Families with other pets and small children in the home may want to consider other breeds and breed mixes before deciding on a Dox Bull.
Finding a Pitbull Dachshund Mix Puppy
Because both parent breeds can suffer from some potentially serious health problems, it's important to work with a responsible breeder who tests the health of their dogs.
Avoid getting your puppy from an online advertisement or a retail pet store, as dogs from these sources can come from puppy mills.
Reputable breeders will health test their dogs and share all results with you. Tests can come in the form of DNA testing or exams done by veterinary specialists.
Because designer mixes are popular and profitable, it's vital to choose your puppy with care to ensure that you are getting the healthiest dog possible.
Raising a Pitbull Dachshund Mix Puppy
Be prepared to start training and socializing your puppy right from the start. As we mentioned, potty and crate training is a must for Dachshunds and Dachshund mixes.
Feed your puppy a high-quality diet and get them used to a regular grooming routine that includes brushing, bathing, ear cleaning, tooth brushing, and nail trimming.
Pitbull Dachshund Mix Products and Accessories
Before you bring your new dog home, you'll want to make sure that you have everything you need to keep your best friend happy and healthy.
Here's a basic checklist:
Other items to consider include parasite prevention medications, ID tags, and cleaning products for messes.
Pros and Cons of getting a Pitbull Dachshund Mix
Before you fall in love with that cute little Dox Bull, keep in mind that dogs with long backs and short legs can be prone to costly health problems.
It's also good to remember that training can be a challenge, especially for inexperienced dog owners.
But the Dox Bull can be a lively and devoted companion for the right owner. Many fans love this dog's appealing looks and personality.
Similar Pitbull Dachshund Mixes and Breeds
Because so many Dachshunds and Dachshund mixes can suffer from IVDD, the Pitbull Dachshund mix may not be the best choice for all potential owners.
For those looking for a small to medium sized Pitbull mix, there are some healthier options to consider.
Pitbulls mixed with Chihuahuas, Beagles, Boxers, or Australian Shepherds can be good alternatives to the Dox Bull.
Even though some of these alternative breeds don't normally suffer from IVDD, it's still important to choose a breeder who tests their dogs.
Here are some other Pitbull Mixes you might want to consider.
Bullmastiff Pitbull mix
French Bulldog Pitbull mix
Pitbull Dachshund Mix Rescues
If you are interested in adopting a homeless Pitbull Dachshund mix, there are several ways to find available dogs.
Check with your local animal shelters and rescue groups to see if they have a mixed breed dog that has been identified as a Dox Bull.
You can also contact breed-specific rescue groups for the Pitbull and the Dachshund and let them know that you are interested in a mix.
There are many Pitbull and Dachshund rescue groups in the U.S. Most states have at least one Pitbull-focused rescue group. For the Dachshund, see the Rescue page of the Dachshund Club of America's website.
Canada also has several regional Pitbull rescue groups to search. For the Dachshund, check out the website for Canadian Dachshund Rescue.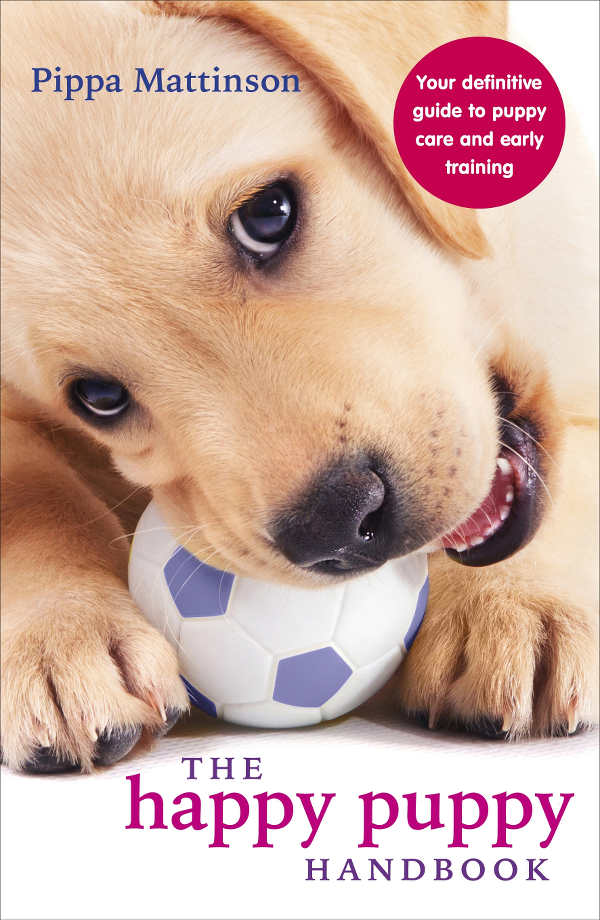 The traditional American-style Pitbull is less common in the U.K. and Australia. But it is possible to find Dachshunds mixed with similar dogs, such as the Staffordshire Bull Terrier.
Remember to search your local animal shelters along with breed specific rescue groups to find Dox Bull mixes.
Let us know how you found your Pitbull Dachshund mix rescue dog in the comments below!
Is a Pitbull Dachshund Mix Right for Me?
There's no doubt that the Dox Bull is adorable, but is it a good fit for your family and lifestyle?
This mix is good for owners who have the time and patience to train dogs that can be somewhat stubborn and independent.
Possible long-term health problems like IVDD and hip dysplasia can require significant at home care and costly veterinary services.
We hope this article has helped you make the best decision about your next best friend!
References and Resources
Duffy, D.L., Hsu, Y., Serpell, J.A. 'Breed Differences in Canine Aggression'. Applied Animal Behavior Science, 2008.
Packer, R.M.A., Seath, I.J., O'Neill, D.G., et al. DachsLife 2015: 'An Investigation of Lifestyle Associations with the Risk of Intervertebral Disc Disease in Dachshunds'. Canine Genetics and Epidemiology, 2016.
Hemangiosarcoma. National Canine Cancer Foundation.
'Pes Varus in a Dachshund'. North Coast Veterinary Specialist & Referral Center.
'Elbow and Hip Dysplasia'. Upper Canada Animal Hospital.
Downing, R. 'Ataxia in Dogs'. VCA Hospitals, 2015.