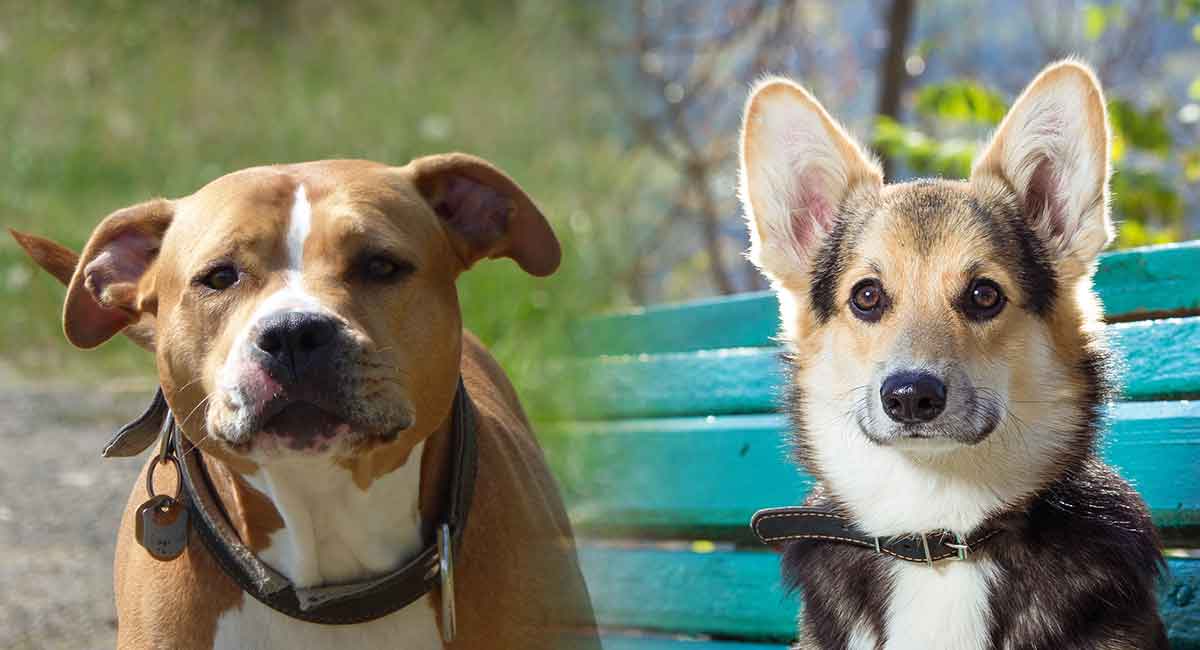 The Pitbull Corgi mix is an interesting combination of the American Pitbull Terrier, and the Pembroke Welsh Corgi. Also known as the Corgi Pit, this mixed breed dog is sometimes found in animal adoption centers and may be sold as puppies. Pitbull Terrier mixes are increasingly popular and we'll be taking a close look at what you might expect if you welcome a Corgi Pitbull into your home.
Contents
A range of Corgi Terrier mixes have emerged in the wake of the popular designer dog trend. The Pitbull Corgi mix is one of the more controversial of these due to widespread assumptions about the nature of the Pitbull Terrier. And we'll be looking at temperament and personality of this mix in a moment.
Where Does the Pitbull Corgi Mix Come From?
There have always be accidental litters of mix breed puppies, in fact purebred dogs themselves are a relatively recent invention. But since the early 1990s, deliberately breeding two different purebred dogs together to create innovative new 'breeds' has been taking the canine world by storm. The popularity of both Corgis and Pitbulls made it inevitable in this new climate of experimental breeding, that the mixing of these two breeds would take place.
Pitbull History
The American Pitbull Terrier's origins traces back to early 19th century England. These dogs combined the relentless jaws of Old English Bulldogs with the tenacious courage of terrier breeds. The resultant dog was for bullbaiting until the blood sport was banned in 1835 and the even bloodier sport of dog fighting emerged.
More about Pitbulls:
These dogs were bred to be aggressive but only to other animals. When they accompanied immigrants to the US, they were working farm dogs and companions. Although they were named the American Pitbull Terrier by the United Kennel Club in 1898, the AKC renamed them the American Staffordshire Terrier in the 1930s to distance them from their fighting history.
Corgi History
The original Corgis were working cattle dogs. The sturdy, short-legged Corgi can trace their ancestry back to the year 1107. When Henry I of Britain summoned Flemish master craftsmen, they brought their herding dogs with them to southwestern Wales.
These dogs are believed to be descended from the Swedish Vallhund and other Welsh dogs. Their low-to-the-ground shape made them ideal for herding. They could nip at the heels of sheep and cattle without getting kicked.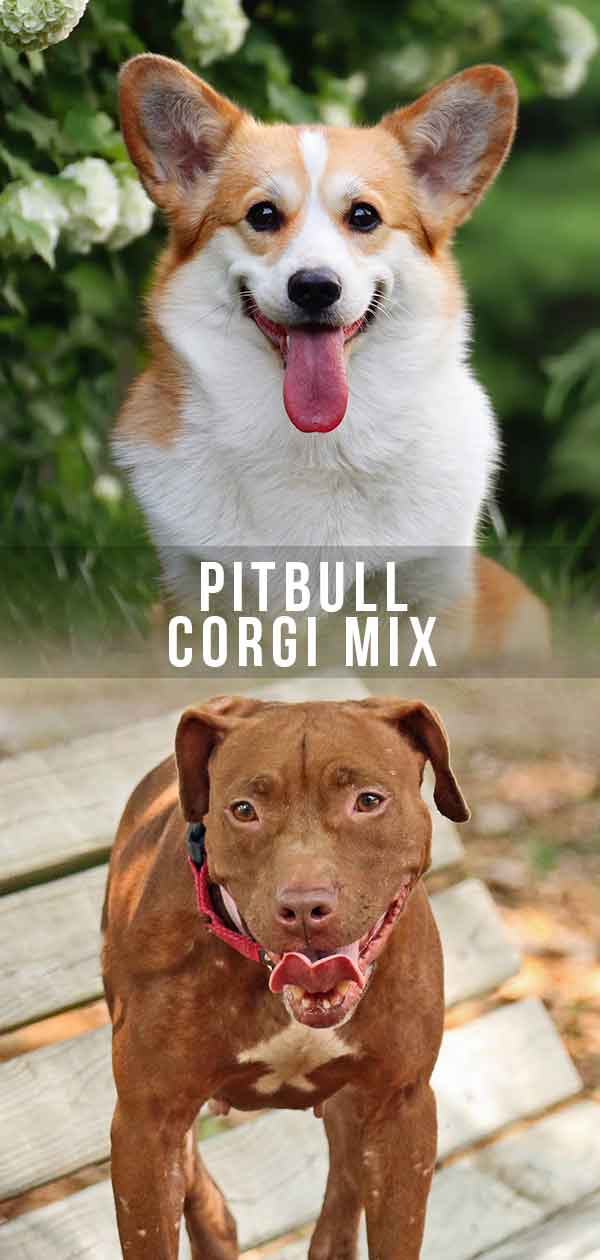 Fun Facts About The Ancestors of The Pitbull Corgi Mix
The Pitbull's jaw is no different from any other breed. The claim that their jaws lock is a myth, they do however have a powerful gripping bite.
Jessica Alba, Jessica Biel, Kaley Cuoco, Marc Jacobs, and Liam Hemsworth are among celebrity Pitbull owners.
Under the Dangerous Dogs Act, Pitbulls have been banned in England and Wales since 1991.
Elizabeth II got her first Corgi named Dookie in 1933 from her father, King George VI. She's owned over 30 Corgis throughout the years.
The Pembroke Welsh Corgi has been a separate breed from his cousin, the Cardigan Welsh Corgi, since the late 1800s.
Pitbull Corgi Mix Appearance
The Corgi Pit is a medium-sized dog who will typically stand from 17 to 19 inches and weigh from 30 to 50 pounds.
Although there is no breed standard, many of these dogs combine the compact athletic build of the Pitbull with the longer muzzle of the Corgi. However, when you mix two different breeds, there're no guarantees.
The best way to get an idea of what your Pitbull Corgi mix could look like is to look more closely at each of the parent breeds.
Pitbull Appearance
The muscular Pitbull stands from 17 to 19 inches and weighs from 40 to 70 pounds.
A broad head, well-defined jaws, prominent cheekbones, and round, wide-set eyes are defining features. While their ears are naturally floppy, some owners opt to have them clipped.
The Pitbull's coat is short, glossy, and comes in a variety of colors and patterns.
Corgi Appearance
The low-set, Corgi stands just 10 to 12 inches and weighs from 27 to 30 pounds. Despite their short stance, their legs are muscular, making them remarkably quick and agile for a dog who's built long and low.
A wedge-shaped skull gives them a distinctly fox-like appearance that's enhanced by large, erect ears.
The Corgi's thick, medium-length coat sports a water-resistant undercoat and a longer, coarser outercoat that can be wavy or straight. Coat colors are red, sable, fawn, and black and tan, with or without white markings.
Corgi Pitbull Mix Temperament
Temperament is without doubt the most important aspect you need to consider before bringing a dog into your home. Especially if you have children or grandchildren. If you are adopting an adult Corgi Pitbull mix from a shelter, you'll be able to get to know your dog a little before bringing them home, but do listen to what the shelter have to say about the dog's history and personality.
With a puppy you'll need to know a bit about the temperament of the parent dogs and you should definitely meet them before making a decision.
Pitbull Temperament
Despite the bad press and a history of violence, those who know him best describe the Pitbull as good-natured, loyal, and smart. As long as the dog is properly socialized and responsibly bred, they are not normally aggressive towards people.
This 2011 study found no evidence of greater aggression among Pitbulls compared to other breeds. However, if an individual Pitbull does become aggressive then they can be more dangerous than some other breeds and that is due to the power and gripping style of their bite. So it is vital that you socialize your Corgi pit mix puppy carefully and thoroughly.
Corgi Temperament
Your Corgi Pit may have a strong prey drive if they take after the Corgi parent. They might also inherit a powerful instinct to herd things – including nipping at the heels of a fast-moving toddler. Corgi's can also be wary of strangers and territorial.
Early socialization with a wide array of people, children, and other dogs and animals is the best way to discourage predatory behaviors and raise a friendly puppy. And a well socialized Corgi can be a bright, curious, comical, and loyal companion.
Corgi Pit Bull mix temperament
The traits of either parent may appear in Corgi mix puppies, including predatory behavior, and it is vital that puppies of this mix are extensively socialized at an early age
Training Your Pitbull Corgi Mix
Early socialization and puppy training classes are recommended for a dog with physical strength, high energy, and a strong will.
Both parents tend to want to do things their own way, but they are also intelligent and have a desire to please, so it is possible training could go quite smoothly.
Always use positive reinforcement techniques and be sure to praise them when they do something correctly.
Pitbulls sometimes have a tendency to chew and dig: behaviors you'll want to nip in the bud.Some Corgis are barkers, but can be trained not to do so.
Your Pitbull Corgi mix will require a moderate amount of daily exercise.
As the offspring of two intelligent breeds, they may enjoy taking part in canine sports like agility training and obedience tracking.
Pitbull Corgi Mix Health
The Pitbull has an average lifespan of 12 to 16 years and the Corgi from 12 to 13 years.
Like appearance and temperament, the Corgi Pit will be susceptible to genetic health problems from both parents.
Pitbull Health
Pitbull parents should be genetically tested for a brain disorder known as cerebellar ataxia.
It appears between the ages of 3 and 5 and causes a progressive decline in muscle coordination and voluntary movement.
Pitbulls are also subject to a number of skin and coat allergies, including atopic dermatitis or eczema.
Recommended health tests for the breed include:
Hip evaluation
Cardiac exam
Thyroid evaluation
NCL DNA test
Ophthalmologist evaluation
Corgi Health
The Corgi's main health issue is one of structure. The Corgi's distinctive short legs are the result of a condition known as chondrodysplasia. Although extremely endearing, this causes short legged dogs with long backs, some serious health problems. And while Corgi hybrids may be healthier in this respect, some may inherit spinal problems
Elbow and hip dysplasia is a condition in which the joints haven't developed properly and can lead to arthritis. Corgis are also susceptible to intervertebral disc disease (IVDD).
Degenerative myelopathy is an incurable, progressive disease of the spinal cord that inevitably results in hind leg paralysis.
Good breeders test Corgi parents for eye disorders, cardiac issues, and the bleeding disorder von Willebrand's disease.
What's All the Fuss About Designer Dogs?
The practice of crossbreeding has been around for a very long time. Actually, almost every purebred dog is the result of generations of crossbreeding. The difference is that first generation crossbreeds like the Pitbull Corgi mix are the direct offspring of two different breeds and have not been refined over time.
A big part of the debate about purebred and designer dogs has to do with inherited health problems.The poor health that many pedigree dogs suffer from is due to generations of overbreeding. As the gene pool shrinks, the likelihood of genetic diseases and deformities being passed on to the offspring increases.
While crossbreeding widens the gene pool, there's no guarantee that hybrid Corgi and Pitbull puppies won't inherit health problems from one or both parent breeds. And so the debate rages on.
Grooming Your Pitbull Corgi Mix
If your Corgi Pit has the short, stiff Pitbull coat, it'll be easy to care for with a weekly brushing. However, the longer double coat of the Corgi requires more care. Corgis shed regularly and quite heavily twice a year.
You don't need to bathe your Pitbull Corgi mix unless they absolutely need it. Bathing can break down the natural oils in their coat. The upright ears of a Corgi are generally healthy, ears that are covered with a flap are more prone to infection and should be checked weekly.
Are Pit Bulls Hypoallergenic?
The protein that causes allergies in humans is carried in all dogs, though it is less likely to cause problems in dogs with curly coats. Despite their short coat, Pitbulls are not hypoallergenic, and won't pass this quality to their Corgi Pit puppies.
Feeding A Corgi Bully Mix
Your friend will require a high-quality, age-appropriate dog food.
In a Corgi mix with Pitbull, both parents are susceptible to becoming overweight and getting hip dysplasia, calorie consumption should be monitored. And food used during training should be subtracted from your puppy's daily food allowance.
Do Pitbull Corgi Mixes Make Good Family Dogs?
Both the Pitbull and the Corgi are intelligent, loyal, loving, friendly, and eager to please.
However, due to the structural health problems associated with the Corgi, we cannot recommend this dog as a family pet.
If you've already decided this is the dog for you, consider rescuing an adult.
Pitbull Corgi Mix Adoption
You may have to approach several different shelters in order to find a Corgi Pitbull mix for adoption. But it's a great way to find your new friend. Rescue dogs are much less expensive than going the breeder route. And you'll have the joy of giving an older dog a second chance at life.
You'll also be able to see exactly what kind of dog you're getting. And a good adoption center will give you the chance to get to know your dog before they join your family
Check out this article to find out more about rescuing a Corgi Pit.
Finding a Pitbull Corgi Mix Puppy
Mixed breeds like the Pitbull Corgi mix are more popular than ever before. This is both good and bad news for dog lovers.
On the one hand it makes it easier to find the puppy of your dreams. But it also increases the number of unethical breeders out to make money off of mass-produced dogs.
Avoid getting a dog from puppy mills. These commercial breeding facilities supply most of the dogs in pet stores and online.
A reputable breeder should allow you to visit their home or kennel and see the puppy's parents. These breeders are the best option for finding a happy, healthy puppy.
They will have health tested their breeding stock for genetic conditions and be happy to share the results with you.
Read this article for more information on finding a puppy.
Raising a Pitbull Corgi Mix
Pippa Mattinson has amassed a wealth of experience in the 40 years she's been working with dogs.
Her training guides offer clear and detailed dog training lessons and exercises for puppies and dogs of all ages. You can also find Pippa's online dog training courses at Dogsnet.com
Pitbull Corgi Mix Products and Accessories
These toys designed for rambunctious Pitbulls are made to stand up to their awesome jaw strength.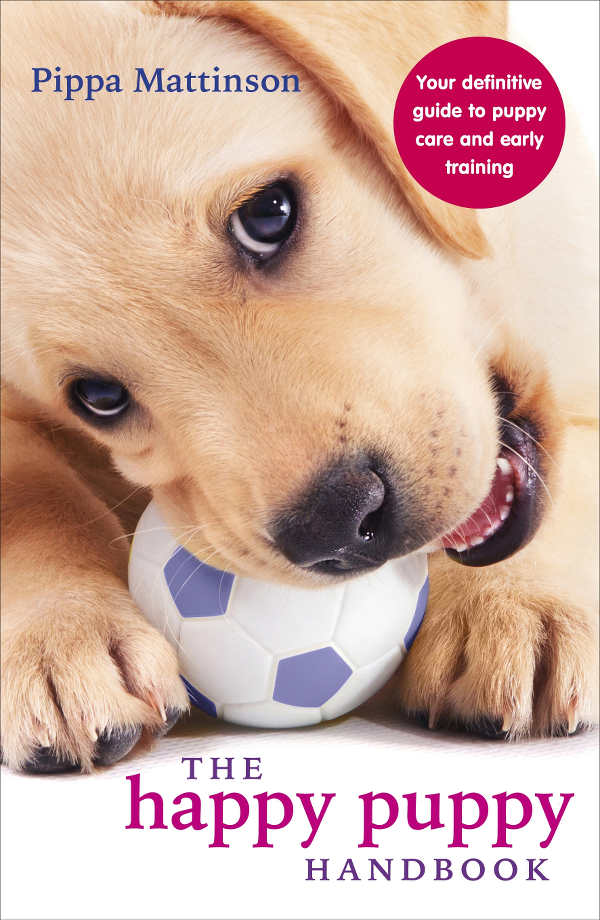 Dog beds for excessive chewers need to not only be tough, but made of materials that are safe if ingested.
Pros and Cons of Getting a Pitbull Corgi Mix
There's been a lot to digest in this article, so let's sum up some of the key points.
Cons:
Potential risk of structural health problems
Both parent breeds are independent and strong-willed
Can be destructive if left on their own too much
A tendency to herd can overpower small children
Pros:
Loving, loyal, playful, and full of personality
Also known for their sense of humor
Easy to groom
Smart and trainable
Similar Pitbull Corgi Mixes and Breeds
Here are mixed breeds with healthier conformations:
Pitbull Corgi Mix Rescues
These are rescues that specialize in Pitbulls and Corgis.
If you know of any rescue centers to add to the list, let us know in the comments below.
Is A Pitbull Mixed With A Corgi Your Dream?
The Pitbull Corgi mix has oodles of personality and some excellent qualities.
When it comes to breeding puppies, it's hard to endorse a dog who has structural problems. If you feel this is the dog for you, and you find a litter of puppies for sale, do look for a puppy who doesn't have the short legs of the Corgi. And don't forget to meet both parents.
Let us know what you think in the comments below.
References and Resources
Farrell, LL, et al., "The challenges of pedigree dog health: approaches to combating inherited disease," Canine Genetics and Epidemiology, 2015
MacNeil-Allcock A, et al., "Aggression, behavior, and animal care among pit bulls and other dogs adopted from an animal shelter," Universities Federation for Animal Welfare, 2011
Olby, N., et al., "Cerebellar Cortical Degeneration in Adult American Staffordshire Terriers," Journal of Veterinary Internal Medicine, 2008
Tarpataki, N., et al., "Prevalence and features of canine atopic dermatitis in Hungary," Acta Veterinaria Hungarica, 2006
Zeng, R., et al., "Breed Distribution of SOD1 Alleles Previously Associated with Canine Degenerative Myelopathy," Journal of Veterinary Internal Medicine, 2014
Parker, HG, "An Expressed Fgf4 Retrogene Is Associated with Breed-Defining Chondrodysplasia in Domestic Dogs," Science, 2009
Bergknut, N., et al., "Evaluation of intervertebral disk degeneration in chondrodystrophic and nonchondrodystrophic dogs by use of Pfirrmann grading of images obtained with low-field magnetic resonance imaging," American Journal of Veterinary Research, 2011