Pit Bull temperament and breed create quite a bit of controversy.
Many people believe the Pit Bull is one of the most aggressive breeds. They are banned as a pet in some parts of the world!
Unfortunately this leads to some heated debates over the true Pit Bull temperament.
Is this breed as aggressive as many people say?
Let's take a closer look at the Pit Bull temperament to find out if they will make a good family pet.
The Typical Pit Bull Temperament
Pit Bull temperament stereotypes stem back to days when legal animal fighting existed. Training included baiting other animals like bears.
These situations encourage characteristics like aggression. But, dog fights are now illegal, yet unfortunately still continue underground.
Pit Bulls are one of many breeds used previously for this dog fighting. Many people believe the aggression in Pit Bulls that made them so popular in dog fights still exists in the breed as we know it today.
The bans on this breed appear to support this theory.
Aggression in dogs come in many forms. Pit Bulls can show aggression against family, strangers and other animals.
The presumptions people have about aggression in Pit Bull breeds have a negative impact on the breed. They suggest once a breed is labelled a Pit Bull in a dog shelter, it's adoptive attractiveness is lower for potential owners.
Actually, every dog has the potential to be aggressive, but this isn't the only part of a dog's personality. If you're considering a Pit Bull you'll want to know how easy they are to train and what natural instincts they might have.
Let's take a more detailed look at the Pit Bull personality.
Are Pit Bulls Easy to Train?
Pit Bulls are intelligent dogs that are quite eager to please their owners.
Therefore, they usually take well to positive training methods.
Because of their physical strength, it is good to train Pit Bulls from an early age, to ensure you are able to control them.
Training from a young age will create a great-mannered adult pit.
Some service dogs are Pit Bulls. They take well to training!
Are Pit Bulls Friendly?
Lots of people are concerned with Pit Bull temperament and aggression, but often people forget to consider a Pit Bull friendliness.
So are Pit Bull breeds friendly?
Although dog aggressive Pit Bull puppies are a favorite for dog fighting, these same dogs show little aggression around humans. These fighting dogs are friendlier to people than to other dogs.
Pit Bulls are energetic dogs that love spending time with their families. They are very loyal dogs.
Providing regular exercise and quality bonding time through training or play is the best way to ensure your Pit Bull is as happy as possible.
Early socialization makes sure that your Pit Bull is as friendly to unfamiliar people as it is to you and your family.
Are Pit Bulls Aggressive?
Pit Bulls are banned in many places across the world because of the stereotype they are an aggressive breed. There are many studies that support Pit Bull aggression.
Pit Bulls are the most likely breed out of 46 to display aggression with children in the form of dog bites. Another study suggests adolescents (aged 13 – 18) are more likely to be the victims of Pit Bull aggression.
In addition, a separate says Pit Bulls inflict more severe injuries than the other breeds with injuries requiring operation often. Pit Bulls are responsible of 39% of dog bite incidents studied according to this article by Garvey.
Garvey suggests 53% of dogs in the study belong to the victim's immediate or extended family which implies human-directed aggression is equal between family and strangers. These studies suggest a Pit Bull temperament is more aggressive than others.
But, an opposing study says particular dog bites are reported more than others. Therefore, victims and reporters simply blame breeds they believe to be aggressive.
The misidentification of dogs reported is supported by Olson who suggests in the Veterinary Journal even shelter staff were inconsistent in their identification of Pit Bull breeds. In contrast to these studies, MacNeil-Allcock in the SPCA, suggests Pit Bulls are less likely to be returned to shelters than other breeds due to aggression.
When comparing Pit Bulls temperament and aggression with other breeds, aggressive behavior is most often shown in threatening situations. However regardless of breed, anxiety creates aggression according to this study.
There are ways for us to help combat this anxiety in new situations. Socializing a dog from a very young age is the best way to help avoid aggression caused by anxiety.
Do Pit Bulls Like Other Dogs?
Dog fights value Pit Bulls. But, are they more naturally aggressive?
In compared reports from the owners of adopted shelter dogs findings suggest there are no differences between Pit Bulls and other breeds in reported aggression towards other dogs – including the severity of this aggression. However, they acknowledge Pit Bulls up for adoption can potentially be pre-screened for aggression and that owners may be more tolerant of aggressive actions.
'Gameness', known for being keen to fight and willing to fight to the death in battle, is a characteristic of a Pit Bull. When dog fighting was legal, breeders would encourage these traits to get the best fighting dogs they could.
However, most dogs will naturally only come into conflict over a subject like food, mates, or territory and is a last resort. These attacks almost always end with one dog withdrawing, or surrendering.
Actually, in many cases, they don't result in actual violence, just growling or staring.
Socialization from a young age can help Pit Bulls respond less aggressively to other dogs. If dogs feel anxious or threatened by unfamiliar animals, they may react aggressively.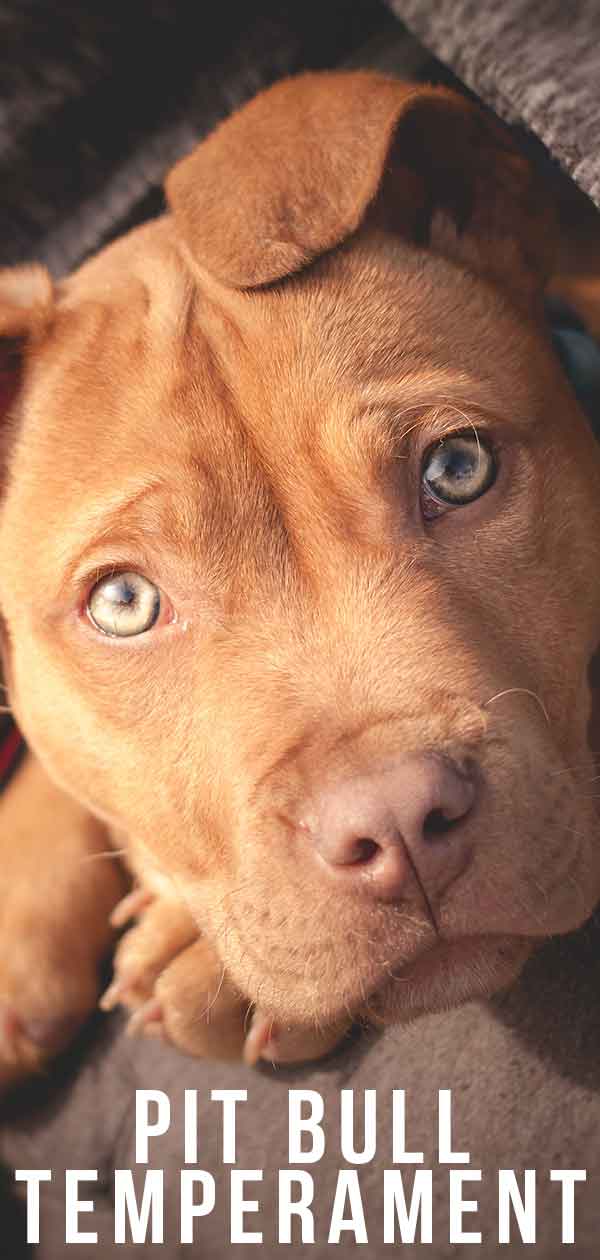 Natural Instincts
Many dogs display natural instincts even after domestication!
Aggressive tendencies, to improve their quality in dog fights, are a great asset to breeders when dog fighting was legal.
Gameness – the willingness to fight violently and to the death – is a trait dog fighters look to keep. However, many modern breeders are looking to leave this quality.
Although it can be a difficult characteristic to identify.
When outside with your Pit Bull, be sure to keep your pup on a leash to avoid it chasing after any other dogs or small animals.
Are Pit Bulls Good Family Pets?
Over all, you can see there is a lot of disagreement about Pit Bull temperament.
So, if you live somewhere where Pit Bulls are a legal pet you might be considering bringing one into your family.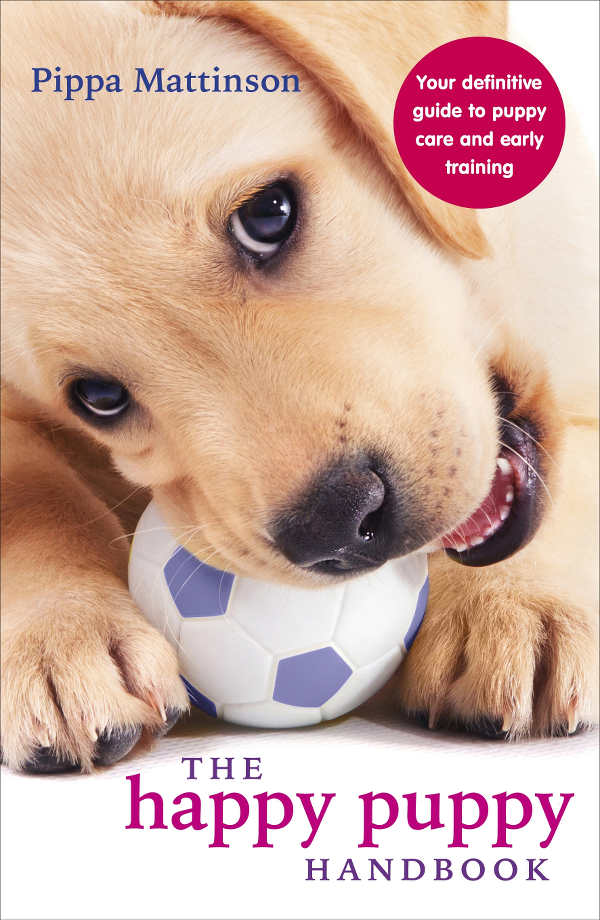 If you do get a Pit Bull breed be sure to socialize and train it from a young age.
And make sure to watch it around smaller children, who may not know the best ways to treat animals.
Have you ever had a Pit Bull dog?
Let us know your experiences in the comments!
References and Resources
Lisa Gunter (et al) 'What's in a Name? Effect of Breed Perceptions & Labeling on Attractiveness, Adoptions & Length of Stay for Pit-Bull-Type Dogs', Public Library of Science, (2016)
R. Scott Nolen, 'The Dangerous Dog Debate', American Veterinary Medical Association.' (2017)
Michael S. Golinko (et al), 'Characteristics of 1616 Consecutive Dog Bite Injuries at a Single Institution', Clinical Pediatrics, (2016)
Erin Garvey (et al), 'Morbidity of Pediatric Dog Bites: A Case Series at a Level One Pediatric Trauma Center', Journal of Pediatric Surgery, 50:2 (2015)
Siriam Ramgopal (et al), 'Dog Bites in a U.S. County: Age, Body Part and Breed in Paediatric Dog Bites', Acta Paediatrica, 107:5 (2018)
Randall Lockwood and Kate Rindy, 'Are Pit Bulls Different? An Analysis of the Pit Bull Terrier Controversy', Anthrozoos, 1:1 (2015)
Stefanie Ott (et al), 'Is There a Difference? Comparison of Golden Retrievers and Dogs Affected by Breed-Specific Legislation Regarding Aggressive Behavior', Journal of Veterinary Behavior, 3 (2008)
A. MacNeil-Allcock (et al), 'Aggression, Behavior, and Animal Care Among Pit Bulls and Other Dogs Adopted From an Animal Shelter', Animal Welfare, 20 (2011)
K. R. Olson, 'Inconsistent Identification of Pit Bull-Type Dogs by Shelter Staff', The Veterinary Journal, 206:2 (2015)