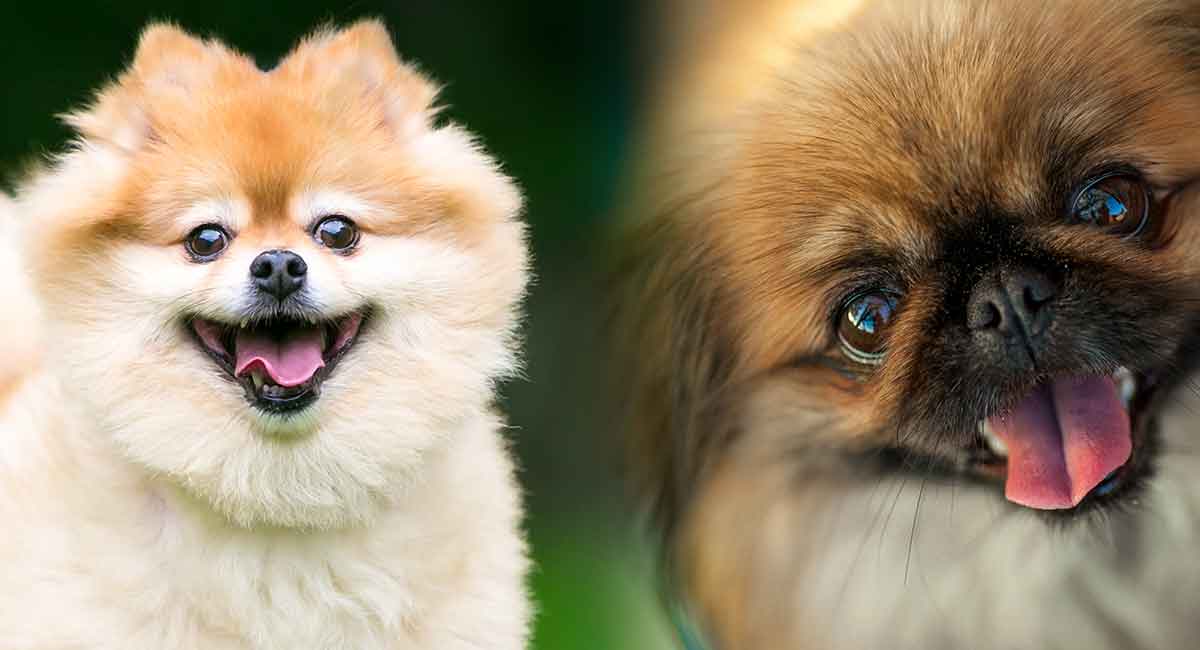 The Pekingese Pomeranian mix is a cross between the purebred Pekingese and purebred Pomeranian.
This mix results in a small but lively and affectionate dog, whose appearance can vary!
Interested in the Pekingese Pomeranian mix? You've come to the right place!
Combining the lively Pekingese with the loyal Pomeranian results in the Peek-A-Pom.
These two toy breeds are sure to have adorable offspring. But what about their temperament, health, and training requirements?
In this article we'll take a look at all of that and more so you can decide if the Pekingese Pomeranian mix is the right dog for you.
Where Does the Pekingese Pomeranian Mix Come From?
Mixed breeds like the Peek-A-Pom haven't been around for very long, but they've certainly made a big splash in the canine world.
As is true of most designer dogs, we don't know much about the origins of the relatively rare Pekingese Pomeranian mix.
What we do know is that first-generation crossbreeds generate plenty of controversy.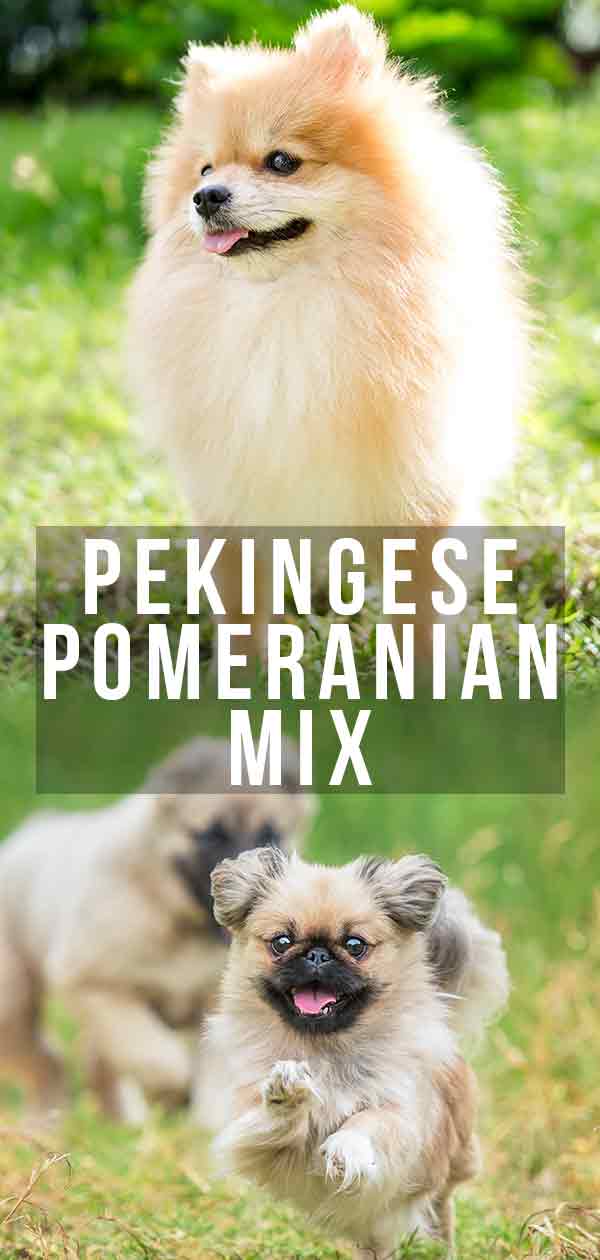 Much Ado About Designer Dogs
Crossbreeding occurs when you breed two different purebred dogs together.
Keep in mind that nearly every purebred dog was once crossbred to achieve certain characteristics.
However, the difference is that the mixed breeds we know today are first-generation crossbreeds.
This means they haven't been refined over generations, but are the direct result of two different dogs.
Puppies of purebred dogs will have predictable traits in terms of appearance, size, and temperament. However, the offspring of two different breeds is far more variable.
Despite this unpredictability, many believe this practice produces healthier puppies because of a much larger gene pool.
Origins of the Pekingese
Chinese legend has it that the Buddha created the Pekingese by shrinking a lion down to size.
Although their true origins were likely not quite so auspicious, we do know this ancient breed was the regal lapdog of Chinese emperors and their courtiers.
These dogs were so valued that stealing one was punishable by death.
When British troops invaded Peking during the Opium Wars, the royal family killed their Pekes so they wouldn't fall into the hands of the enemy.
However, five of the breed survived by hiding. They were taken to England as a gift to Queen Victoria.
They quickly became popular, and by the late 1890s, the Pekingese arrived in America.
Origins of the Pomeranian
The Pomeranian is a descendant of the Spitz dogs of the Arctic.
These much larger animals were bred to herd, guard, and pull sleds.
In Italy, Poms were tasked with watching over and alerting their owner if thieves tried to steal their valuables.
The breed gets their name from Pomerania, which is now part of Poland and western Germany.
Queen Victoria also played a role in the Pomeranian's history.
After seeing them while visiting Florence, Italy, she became a breeder.
She is actually credited with reducing the breed's size down from 30 pounds to the toy breed we know today.
Fun Facts About the Pekingese Pomeranian Mix
Elizabeth Taylor, Joan Rivers, and Betty White are among famous Pekingese owners.
The earliest records of the Pekingese date back to the Tang Dynasty in Imperial China during the 8th century.
Queen Victoria isn't the only historical figure to have been smitten with the Pomeranian.
Other notable Pom owners include Marie Antoinette and Wolfgang Amadeus Mozart.
Michelangelo's Pomeranian is said to have sat on a pillow by his side as he painted the Sistine Chapel.
Two Pomeranians and a Pekingese were among the survivors of the Titanic.
Pekingese Pomeranian Mix Appearance
When you breed two different dogs, the puppies can resemble one parent more than the other. Or combine the appearance of both!
Since the Pekingese and the Pomeranian are around the same size, you can expect a Peek-A-Pom to be a small dog in the 7 to 12 pound range.
You can also count on an abundant coat in an eye-catching shade and an adorable face.
Looking at the appearance of both parent breeds can help us guess what our Pekingese Pomeranian mix will look like.
Pekingese Appearance
The flat muzzle of the Pekingese means they're a brachycephalic breed.
While cute, this comes with some serious health issues that we'll look into shortly.
The Peke is a compact pup who stands 6 to 9 inches and weighs up to 14 pounds.
Their lavish coat, which comes in various shades of red, is longest around the neck and shoulders. This gives them their distinctive "lion's mane."
A slow, rolling gait is unique to this breed.
Pomeranian Appearance
The Pomeranian is even smaller, standing 6 to 7 inches and weighing just 3 to 7 pounds.
They also have a lush double coat that's especially fluffy around the chest and shoulders.
Although they come in a rainbow of colors, patterns, and markings, they're most commonly seen in shades of red or orange.
A foxy face and a heavily plumed tail are defining characteristics of the Pom.
Pekingese Pomeranian Mix Temperament
As with appearance, the temperament of a Pekingese Pomeranian mix can vary.
However, based on similar traits shared by both parents, a Peek-A-Pom is sure to have a big personality.
Expect a lively, spirited pup with a stubborn streak.
The Pekingese is both affectionate and independent.
This strong-willed dog is described as friendly, dignified, bold, prideful, and loyal.
Don't be fooled by their diminutive size. The Pomeranian has big dog attitude and isn't afraid to take on dogs who tower over him.
Pekingese Pomeranian Mix Aggression
Like its Pomeranian parent, this alert pup can be protective of their territory and wary of strangers.
Early socialization and training is important so that they don't grow up to become too mistrusting and combative.
This study found the Pomeranian to be highly aggressive towards their owners and moderately aggressive towards other people.
Despite being bred as lapdogs, both breeds aren't always down with being overly handled.
They'll let you know when they've reached their limit by nipping and growling.
For this reason, the Pekingese Pomeranian mix is unlikely to be very kid-friendly.
Training Your Pekingese Pomeranian Mix
When it comes to training, you may have a problem.
The Peek-A-Pom will not like to be told what to do.
Stubbornness can make potty training difficult.
Patience will be required whether it's getting him to go outside or in a litter box.
Pomeranian dogs are prone to barking at just about everything and breaking them of this habit can also be a trial.
As with all dogs, early socialization is key.
These intelligent little dogs have a tendency to be bossy, but don't let their cuteness sway you.
Consistency, praise, and treats should eventually bring results.
Exercising Your Pekingese Pomeranian Mix
As a toy breed your Pekingese Pomeranian mix should require only moderate exercise.
These playful pups will enjoy running, walking, and playing games.
Be aware of your surroundings when taking your Pekingese Pomeranian mix for a walk.
These tiny dogs can be confrontational and a larger dog could easily cause them harm.
If your Peek-A-Pom has the short muzzle of the Pekingese, they will have a tendency to overheat.
Always bring water along and avoid exercise outside on hot, humid days.
Pekingese Pomeranian Mix Health
Although some will say that mixed breeds are healthier, their offspring are still susceptible to conditions that affect either parent.
The Pekingese has a lifespan of 12 to 14 years and the Pomeranian from 12 to 16 years.
However, both parents are subject to a long list of potential inherited health problems. Some of the same concerns can actually affect both of them.
Brachycephalic Breeds
As mentioned, the Pekingese is a brachycephalic breed, and this alone puts him at risk for a number of issues.
Having such a flat face causes Brachycephalic Airway Syndrome, which makes breathing very difficult.
Brachycephaly can also cause eye problems, like corneal ulcers.
Other Health Issues
Their short legs and long body make the Pekingese susceptible to intervertebral disc disease. This is a painful condition in which one or more spinal discs burst or rupture.
Small breeds are predisposed to degenerative mitral valve disease, though typically later in life.
Patella luxation, or a dislocated kneecap, is also prevalent among small dogs.
Any toy breed should be walked on a harness to protect their vulnerable throat from tracheal collapse.
Allergies and other skin issues, including alopecia X (black skin disease) which results in hair loss and skin darkening, affects the Pom.
They're also prone to hypothyroidism, seizures, and dental issues.
Grooming and Feeding a Pekingese Pomeranian Mix
Although the Pekingese and the Pomeranian both display impressive coats, they're actually quite different in appearance.
The Peke's profuse hair is long and straight, while the Pom's is fluffier and stands away from their body.
Regardless of which parent's coat your Peek-A-Pom inherits, you're looking at regular grooming sessions to keep them from getting matted.
The Peek-A-Pom's nails should be clipped and their teeth brushed on a regular basis.
Choose high-quality puppy food formulated for small dog breeds.
Some Pekingese Pomeranian mixes may be prone to becoming overweight.
When a dog is so small, even a little extra bulk makes a big difference to their overall well-being.
Do Pekingese Pomeranian Mixes Make Good Family Dogs?
Their small size and low exercise requirements make them a good fit for seniors, apartment dwellers, and families without young children.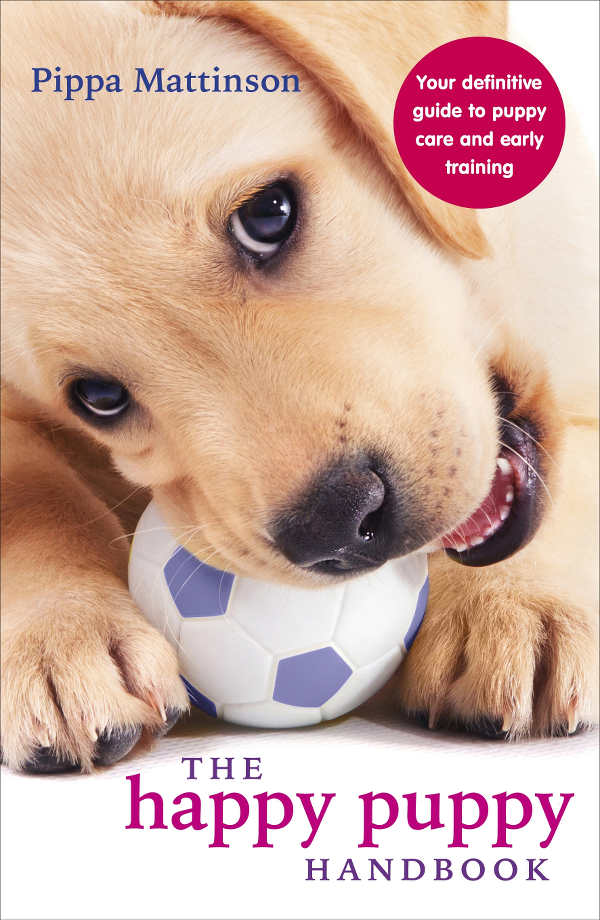 However, since the Peek-A-Pom is subject to so many potential health problems it would be wise to consider adopting an older dog.
Rescuing a Pekingese Pomeranian Mix
Rescuing an adult allows you to see exactly what kind of dog you're getting in terms of appearance, temperament, and possibly even health.
Choose a dog who doesn't have the shortened muzzle of the Pekingese.
Breed clubs and rescues that specialize in the Pekingese and Pomeranian are a good place to find mixes. But be prepared to look outside your local area.
Finding a Pekingese Pomeranian Mix
As the popularity of mixed breeds continues to grow, it may become easier to find a Pekingese Pomeranian mix puppy.
However, take the time to find a good breeder who has health tested their stock.
They should be happy to show you the parents and where the puppies are housed.
Avoid pet stores, as they often get their dogs from puppy mills, which are known for substandard care and in some cases downright cruelty.
Raising a Pekingese Pomeranian Mix
These puppy care and puppy training guides are great resources for first-time and experienced dog owners alike.
Pekingese Pomeranian Mix Products and Accessories
Here are some products that are suitable for the Pekingese Pomeranian mix:
Pros and Cons of Getting a Pekingese Pomeranian Mix
Before you make a final decision, consider the pros and cons of bringing a Pekingese Pomeranian mix into your life.
Cons:
Genetically disposed to a wide range of serious health problems
Extensive grooming requirements
May be difficult to train due to stubbornness
Needs plenty of early socialization and training to avoid protective behavior and excessive barking
Pros:
Loyal and devoted to family
Playful and affectionate
Doesn't require much exercise
Similar Pekingese Pomeranian Mixes and Breeds
These Pomeranian mixes are small dogs who don't have the health concerns of a brachycephalic breed.
Pomeranian Yorkshire Terrier mix 
Pekingese Pomeranian Mix Rescues
If you know of any Pekingese or Pomeranian rescue organizations, please add them in the comments below.
Is a Pekingese Pomeranian Mix Right For Me?
Although both parents have a decent lifespan, due to potential health concerns related to structural problems, we suggest looking at similar, but healthier breeds.
If your heart is set on the Peek-A-Pom, then look for an older dog.
Otherwise, select a puppy whose face more closely resembles the foxy snout of the Pom.
It's also important to choose a breeder who has proof of health testing.
Have you made a decision about the Pekingese Pomeranian mix?
Let us know what you think in the comments below.
References and resources
American Pomeranian Club Inc.
Remembering the Dogs of the Titanic
Arata, S., et al., "'Reactivity to Stimuli' Is a Temperamental Factor Contributing to Canine Aggression," PLOS One, 2014
Flint, H., "Understanding Fear and Stranger-Directed Aggression in Companion Dogs," University of Guelph, 2017
Oyama, MA, et al., "Insights into Serotonin Signaling Mechanisms Associated with Canine Degenerative Mitral Valve Disease," Journal of Veterinary Internal Medicine, 2010
Packer, RMA, et al., "Impact of Facial Conformation on Canine Health: Brachycephalic Obstructive Airway Syndrome," PLOS One, 2015
Packer, RMA, et al., "Impact of Facial Conformation on Canine Health: Corneal Ulceration," PLOS One, 2015
Priester, WA, "Canine intervertebral disc disease — Occurrence by age, breed, and sex among 8,117 cases," Theriogenology, 1976
Campbell, CA, et al., "Severity of patellar luxation and frequency of concomitant cranial cruciate ligament rupture in dogs: 162 cases (2004–2007)," Journal of the American Veterinary Medical Association, 2010
Frank LA, et al., "Oestrogen receptor evaluation in Pomeranian dogs with hair cycle arrest (alopecia X) on melatonin supplementation," Veterinary Dermatology, 2008
Buback, JL, et al., "Surgical treatment of tracheal collapse in dogs: 90 cases (1983-1993)," Journal of the American Veterinary Medical Association, 1996
Milne, KL, et al., "Epidemiologic features of canine hypothyroidism," The Cornell Veterinarian, 1981