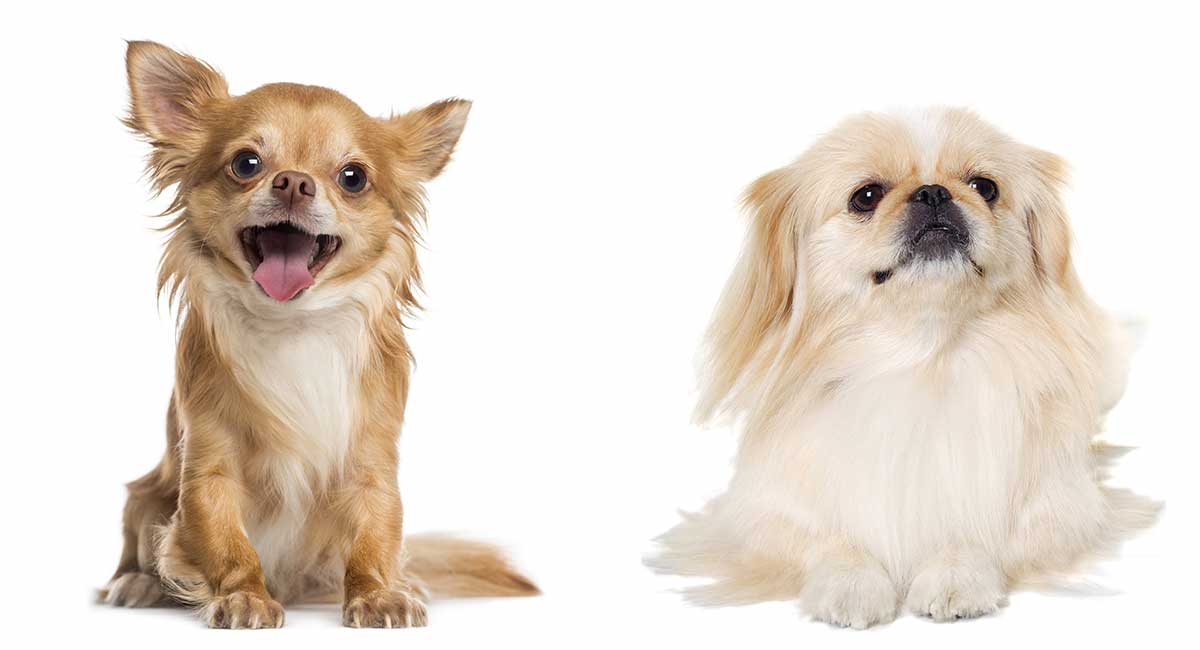 The Pekingese and Chihuahua are both toy breeds that are popular companion animals. Both are small dogs that are amiable, not overly energetic, and moderately trainable. So, what about the Pekingese Chihuahua mix?
Products included in this article were carefully and independently selected by the Happy Puppy Site team. If you decide to make a purchase from one of the links marked by an asterisk, we may earn a small commission on that sale. This is at no extra cost to you.
Where Does the Pekingese Chihuahua Mix Come From?
Deliberate and accidental cross-breeding between all the common small 'toy' dog breeds is rampant. These crosses are often given cute names and this mix is no exception. A Pekingese Chihuahua mix is often referred to as a 'cheek' or 'pekachu'.
Toy 'hybrid' dogs were created to meet the demand of people seeking an attractive, friendly pet suitable for a smaller home.
While crossing breeds may in some cases reduce the more extreme traits of either breed, the results are unpredictable. A Pekingese chihuahua mix may inherit unhealthy traits such as an extremely short muzzle (Brachycephaly).
Now that genetic testing for dogs is widely available, many people may find their rescue dog is predominantly from those breeds after carrying out testing. In the absence of testing, attempts to guess a dog's heritage based only on her or his appearance is known to be unreliable.
Knowledge of breed heritage can help owners make the best care, training, and nutrition choices for your pup.
Pekingese Chihuahua Mix Appearance
A Pekingese Chihuahua mix often has a body shape intermediate between the two breeds. A degree of brachycephaly is common. The ears are rarely fully upright.
Coat color, length, type, and pattern are highly variable. Regardless of these factors the coat is often dense and requires careful grooming.
A standard adult weight of around 5 pounds is common but variable depending largely on the size of the parents and early nutrition.
If you're looking for a name to show off this tiny size, check out our complete guide!
Pekingese Chihuahua Mix Temperament
The Pekingese Chihuahua mix is usually not an extremely active or energetic dog, although they will still require some outdoor exercise.
They are typically amiable and good companions.
This mix is not the most biddable. Puppy socialization and training may take some persistence for best results. They may be cute, but that doesn't mean they should be spoiled!
Training Your Pekingese Chihuahua Mix
It is important to socialize and train small dogs rather than control them through force. Training is not just so you can control your dog, but also to help them feel secure and prevent the development of fear and aggression that reduces your dog's quality of life.
Some dogs with this breeding will have good agility and stamina, but you should be realistic about the abilities of toy breeds. They have been developed with an emphasis on looks and temperament rather than performance. They may struggle with some household obstacles such as stairs.
Pekingese Chihuahua Mix Health
Brachycephaly is a semi-dominant genetic trait, so a puppy with a Pekingese parent is likely to have this undesirable trait to some extent. If your puppy has extreme Brachycephaly, seek information from your veterinarians about potential impacts on his or her health.
Owners should be especially vigilant in relation to disorders common to both parent breeds such as cataracts, dislocated knee caps, or the need to deliver pups by caesarian.
You can expect this cross to have a lifespan of over ten years. One of the advantages of small breeds is that they often live well into their teens.
The exception to this rule may be dogs that have a very small adult size (under three pounds). These dogs experience significantly higher rates of a plethora of serious health conditions. 'Teacup' sized Pekingese, Chihuahua, and mixes are offered for sale by irresponsible breeders and should be avoided. Often puppies sold as Teacup, Mini, or Micro Pekingese are actually crosses with smaller breeds such as the Chihuahua.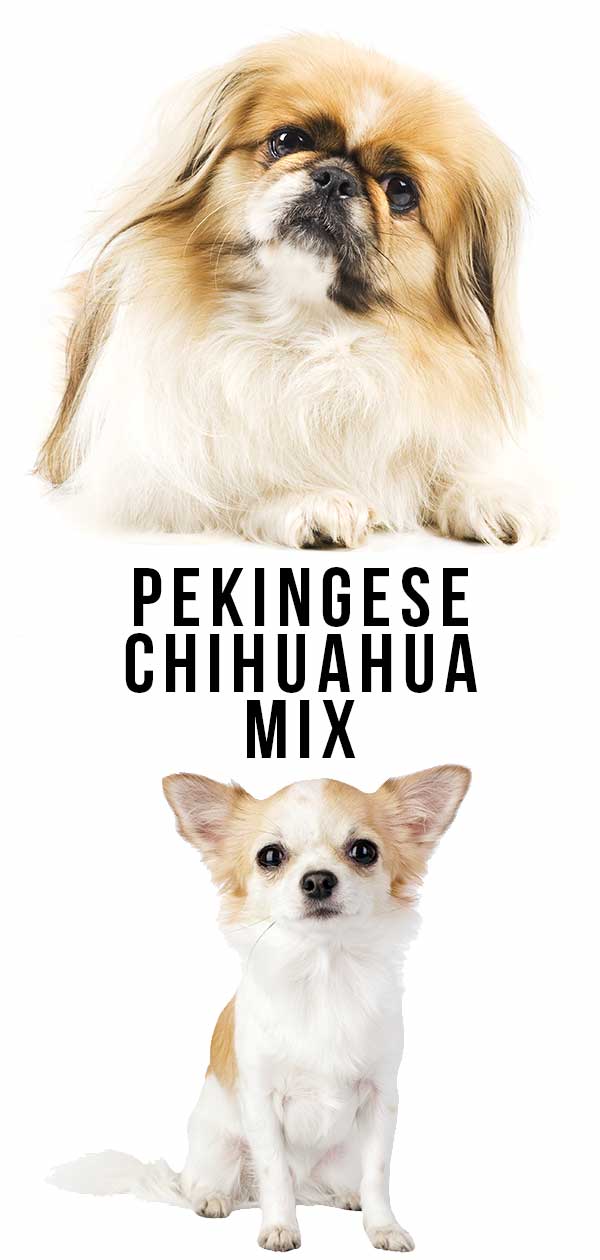 Do Pekingese Chihuahua Mixes Make Good Family Dogs?
Exercise caution when selecting any breed or cross with brachycephaly.
If you rescue a dog with this heritage. it is likely they will be a suitable family dog with appropriate training and care.
Rescuing a Pekingese Chihuahua Mix
While there are not any rescues devoted to this hybrid they are common enough to be found quite regularly in general rescues, small dog rescues, and rescues for the two parent breeds.
Many people assume that toy breeds will not be found in your local pound or shelter. This is not always the case. The SPCA has a tool which allows you to search their shelters by breed or size. When I performed this search it showed they had many toy mixes including the Pekingese Chihuahua mix.
There are many small breed rescues but they tend to be small and local. You may be able to locate one near you through an online search, or by using a site such as Petfinder.
Finding a Pekingese Chihuahua Mix puppy
Toy dog hybrid breeds are undeniably cute. However, some of the breeders that meet this demand are not humane or responsible operations. It is important to understand where your puppy was bred and to not buy from a 'puppy mill'.
Puppy mills sometimes disguise themselves as responsible hobby-breeders or even rescues. For this reason, it is a good idea to visit the facility you are adopting the pup from. Avoid buying from pet stores, auctions, or other intermediaries.
Raising A Pekingese Chihuahua Mix Puppy
As with any dog, you should research the health, nutrition, grooming, and social needs of your puppy. Follow the guidelines provided for either parent breed or generally for small- or toy-breed puppies.
Pekingese Chihuahua Mix Products and Accessories
As a small dog owner, there are a few products I would particularly recommend.
Given this mix's small size and broad chest a soft harness, such as the Puppia range*, might be preferable to using a standard collar and leash.


If your pup does inherit a dense undercoat, using an 'undercoat rake' such as this one by RUBOLD*, can prevent the development of matts and tangles.


Pale-colored brachycephalic dogs may develop "tear stains" under there eyes.
Many products are sold to reduce these stains which can contain bleaches, unnecessary fragrances, and other substances. To clean around your pet's sensitive eyes, use only a damp cloth, or products recommended by your veterinarian.
Pros and Cons of Getting a Pekingese Chihuahua Mix
Depending on the build and coat your dog has, you may have challenges associated with Brachycephaly and having a dense or profuse coat. This may include taking precautions to avoid heatstroke.
In most cases, a Pekingese Chihuahua mix will be a small but robust dog that is loyal and undemanding. A little extra care with socialization and training will result in a dog that is long-lived, calm, and an undeniably adorable companion.
Similar Pekingese Chihuahua Mixes and Breeds
Many mixes of different toys breeds will have similar traits. There is no particular reason to favor 'hybrid' crosses between pedigree dogs over any other small pedigree or mixed-breed toy dogs that may be available in your area.
Check out these other Pekingese mixes!
Pekingese Chihuahua Mix Rescues
Pekingese Chihuahua mixes are available in general intake shelters and often can be found via an online search. It is common for rescues of the parent breeds to also take in mixes. For example:
Pekingese Rescue (USA)
Chihuahua Adoption and Rescue (USA)
If you know of another rescue that should be added to this list, please comment below.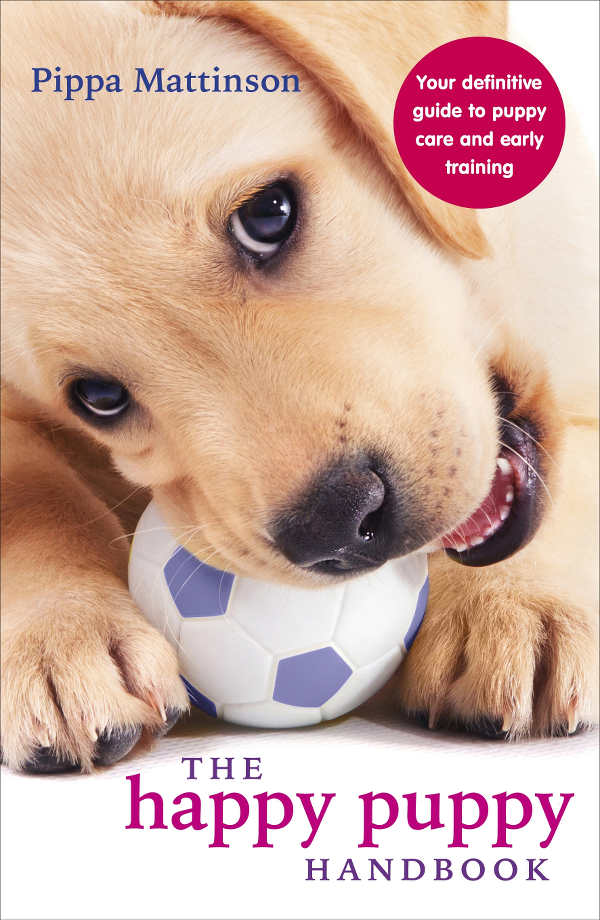 Is A Pekingese Chihuahua Mix Right For Me?
While some people are devoted to the Pekingese Chihuahua mix specifically, they are part of a wide spectrum or toy dog mixes that combine a cute appearance, friendly temperament, and modest exercise requirements. This mix and similar mixes are a good choice for people looking for a small dog which is likely to be less demanding than similarly sized terriers and hounds.
Affiliate link disclosure: Links in this article marked with an * are affiliate links, and we may receive a small commission if you purchase these products. However, we selected them for inclusion independently, and all of the views expressed in this article are our own.
References and Resources
Bannasch, D. et al, (2010). Localization of canine brachycephaly using an across breed mapping approach, PloS one
Bell, J. et al, (2012). Veterinary medical guide to dog and cat breeds, CRC Press.
Evans, K. M. et al, (2010). Proportion of litters of purebred dogs born by caesarean section, Journal of Small Animal Practice
Farrell, L. L. et al, (2015). The challenges of pedigree dog health: approaches to combating inhereted disease. Canine Genetics and Epidemiology
Gelatt, K. N. et al, (2005). Prevalence of primary breed‐related cataracts in the dog in North America, Veterinary ophthalmology
Rooney, N. et al, (2009). Pedigree dog breeding in the UK: a major welfare concern? Hosham, UK. Royal Society for the Prevention of Cruelty to Animals.
Voith, V. L., et al, (2013). Comparison of visual and DNA breed identification of dogs and inter-observer reliability, American Journal of Sociological Research