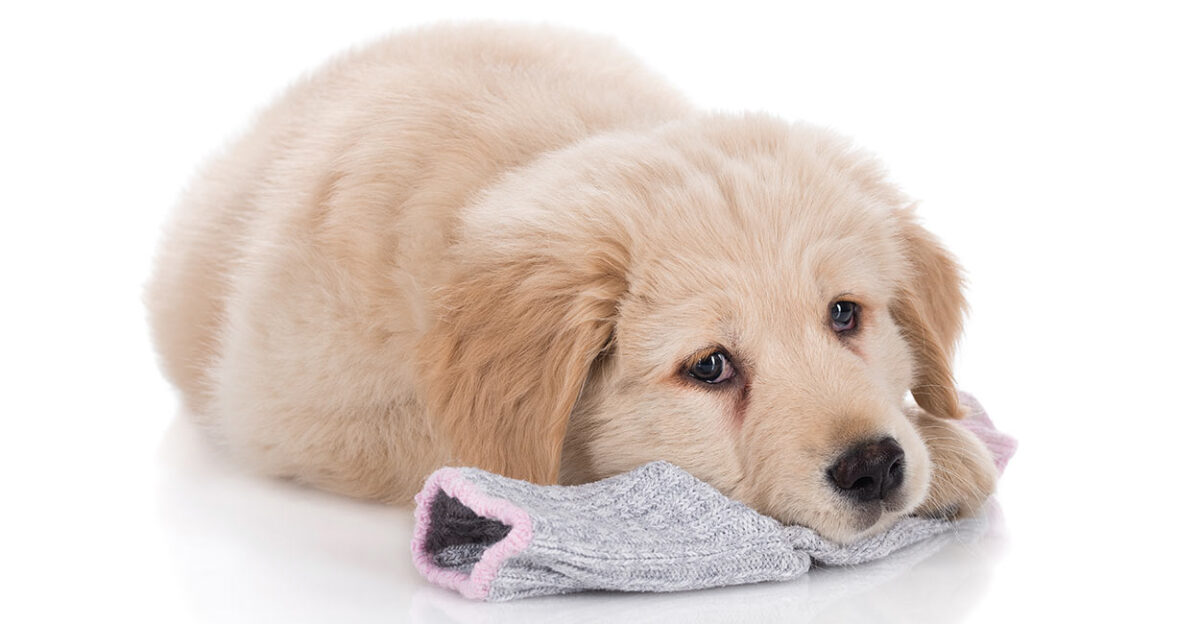 As crazy as it might sound, this is a common phrase for dog owners to utter in veterinary emergency hospitals.
Dogs eat a variety of strange and sometimes unusual objects, ranging from clothing items, like socks to rubber ducks, house keys, and even sewing needles.
Some dogs tend to eat things more often than others.
But most dogs will eat something they are not supposed to at least once during their lifetimes.
If your dog eats socks, then you're probably wondering what you can do to not only remove the sock, but prevent them from eating socks in the first place.
We've got the answers.
First, however, let's take a look at why dogs eat socks in the first place.
Why Do Dogs Eat Socks?
Dogs are our best friends, but sometimes they do things that confound us—like eating dirty socks.
Eating socks or undergarments might seem gross to us, but dogs do it all the time.
In 2014, one Great Dane ate a whopping 43 socks, which were removed and counted during surgery.
The technical term for this behavior is pica. Pica is defined as eating non-food items, which can be anything from poop, to rocks and socks.
Pica can be a life-threatening habit, and dogs that eat non-food items once are likely to do it again, causing owners emotional and financial stress.
Veterinarians are not entirely sure why dogs eat these things, but they have a few ideas.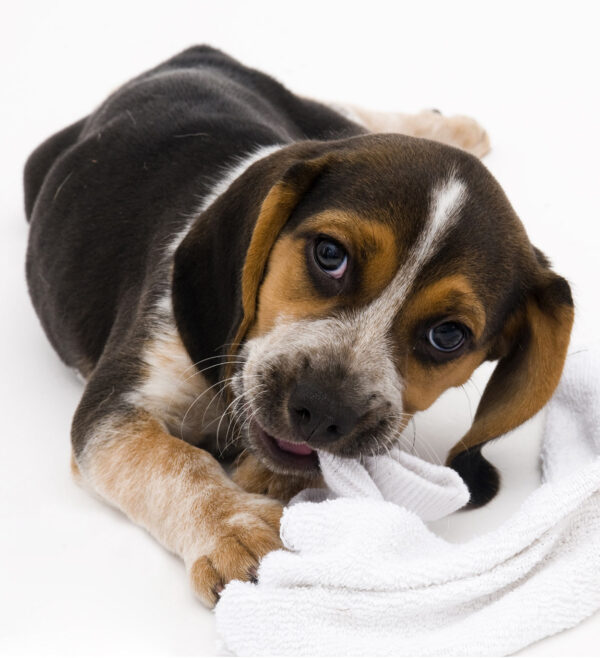 Dogs Love Socks!
Dirty socks and underwear might repulse us, but they carry powerful olfactory messages. Your socks smell like you, which make them highly appealing to your dog.
Some dogs, my own included, seize "prized" objects like socks, underwear, hats, and gloves as part of an attention seeking behavior pattern.
These dogs have figured out that stealing, chewing on, and parading these objects around elicits a reaction from their owners, even if the reaction is a verbal scolding.
Attention seeking or play behavior can start off as a game.
You may not even realize you have encouraged your dog to steal clothing items or shoes, but this game can lead to life threatening obstructions if swallowed.
Anxiety, boredom, and frustration can also lead to pica.
Luckily, these behaviors can be modified with help from your veterinarian or trainer.
If your dog consumes other objects besides socks on a regular basis, consult your veterinarian for advice to rule out any dietary or health conditions that could be contributing to your dog's behavior.
What To Do If Your Dog Swallowed A Sock
"My dog ate a sock. What do I do?"
If you're asking yourself this question, the first thing you should do is call your veterinarian.
Ingestion of foreign bodies like socks can lead to obstructions in your dog's gastrointestinal tract.
These obstructions can be life threatening and may require surgery to correct.
Maybe you've heard about a friend's dog that passed a sock without any problems.
Sometimes, socks pass right through your dog, and you might not even notice that anything is out of the ordinary until you find a sock in your dog's stool.
It is tempting to wait to see if your dog will pass the sock on her own, but time is critical in these cases.
Obstructions can cause the intestines or stomach to compromise or cut off the blood supply.
If this blood supply is interrupted for more than a few hours, the GI tissues can die, causing irreparable damage or shock.
Your best option in a sock situation is to call your veterinarian right away and follow their instructions.
But what about inducing vomiting to make your dog throw up the sock?
My dog Ate a Sock – Should I Make Him Sick?
Although there are plenty of ways to make your dog throw up, it's not a good idea.
It seems logical to try to remove the sock before it gets to your dog's stomach, but it is not a sensible to try to induce vomiting on your own.
If your dog ate a sock, induce vomiting only under the instructions of your veterinarian.
Inducing vomiting may cause your dog further complications, like blocking your dog's oesophagus.
Your veterinarian may suggest that you monitor your dog for signs of obstruction to see if the sock will pass on its own.
Obstruction After My Dog Ate a Sock
Signs of obstruction usually appear within 24 to 48 hours.
These symptoms include vomiting, decreased appetite, diarrhea, tenderness in the abdominal region, difficulty defecating, lethargy, and changes in behavior.
These symptoms are serious, and will most likely require veterinary treatment.
Obstructions are usually removed through exploratory surgery.
Your veterinarian may perform a series of diagnostic tests, like radiographs, urine tests, and blood work prior to surgery.
This will help your veterinarian determine what to look for and where to find it, and blood work will help them determine if your dog is healthy or if she may require additional monitoring during surgery.
Obstructions can cause dehydration.
Your veterinarian may need to stabilize your dog with IV fluids or correct other imbalances, but the prognosis for sock obstructions is generally good, as long as you don't wait too long to bring your dog into the veterinarian.
I Think My Dog Ate A Sock…
Sometimes we don't catch our dogs in the act of eating socks.
If your dog is a known sock thief, then you need to make sure that you and anyone else who cares for your dog on a regular basis is familiar with the signs of obstruction.
Just because you find part of a sock in your dog's faeces doesn't mean that the entire sock has passed.
If you suspect that your dog may have eaten a sock, call your veterinarian.
Your veterinarian may advise you to monitor your dog carefully for several days and reduce your dog's activity levels.
Keep an eye out for any changes in his behavior, and make sure that you have the number of your veterinarian and a nearby veterinary emergency clinic on hand.
Waiting for a sock to pass is stressful.
Hospitalizing your dog during this process will help you identify any possible foreign bodies and keep your dog stable while you wait for the sock to pass.
Radiographs will also help your veterinarian account for all of the socks your dog may have eaten, along with any other potential foreign bodies.
Just because your dog passes one sock doesn't mean he will pass the second, or the third, or in the case of that Great Dane, any of the 43.
How To Get Your Dog to Stop Eating Socks
"My dog ate a sock! How do I stop it happening again?"
Preventing your dog from eating socks can be tricky.
Truly determined dogs somehow manage to find socks no matter how careful you are, but there are a few things you can do.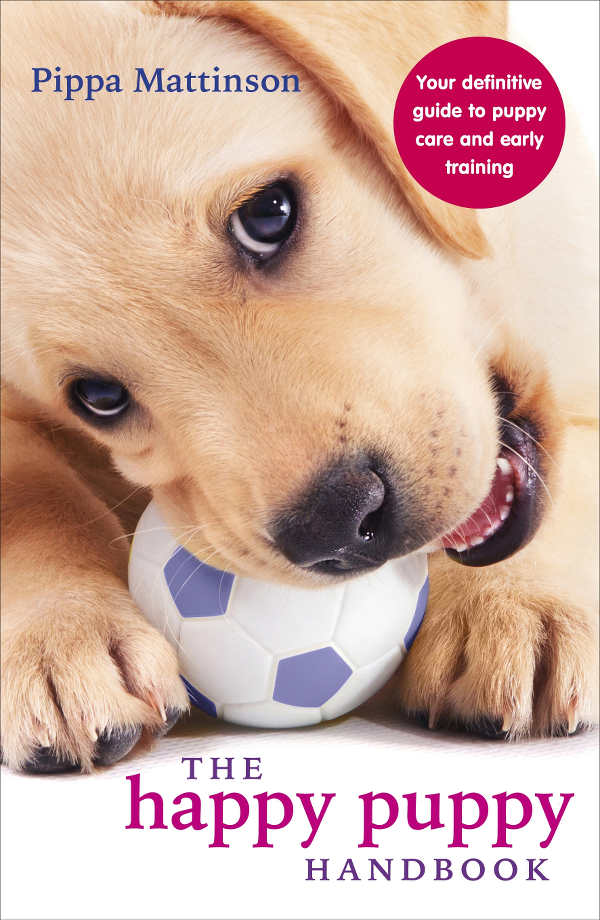 If your dog eats socks when you are not home, it may be time to consider crate training your dog or confining him to a room without access to socks.
Crate training will prevent your dog from getting into trouble while you are away, and if done properly, can provide your dog with a safe place for her to relax and feel safe.
If your dog eats socks when you are home, confining your dog may not be the solution.
Instead, try and establish a routine in your household that eliminates socks from landing within reach of your dog's nose.
This could mean investing in laundry hampers with lids, keeping the hampers in the closet, or even putting up child gates to prevent your dog from snooping around the kids' rooms—or any other rooms where there is not always a guarantee that a "no socks within reach of the dog" rule will be followed.
Keeping your dog away from socks is the best way to ensure he does not eat them in the future.
This may take time and discipline, but once you learn where and when your dog eats socks, you will be closer to preventing it from happening.
You can also work on the "drop it" command with positive reinforcement training to make it easier to remove socks from your dog's mouth from a distance—before he can swallow it.
While you're at it, introduce your dog to appropriate chew toys to try to redirect the behavior.
Some dogs eat socks for dietary or anxiety related reasons.
Talk to your veterinarian about your dog's behavior to make sure there is not an underlying medical reason for your dog's sock consumption, and ask them what you can do to address it.
My Dog Ate A Sock!
Some dogs eat socks.
If your dog is a sock eater, then you are well aware of the risks and costs associated with sock consumption.
Having a sock eating dog can be a stressful experience, so try to stay calm while you contact your vet and work with them to help him through.
Has your dog ever eaten a sock? What did you do? Drop us a line in the comments!
Further Reading and Resources
Ward, E. DVM. 'Ingestion of Foreign Bodies in Dogs.' VCA Hospitals. 2009.
Gibson, T. W. G. BSc, DEd, DVM, DVSc, DACVS. 'Gastrointestinal Obstruction in Small Animals.' Merck Veterinary Manual.
'Pica: Why Pets Sometimes Eat Strange Objets.' The Humane Society of the United States.
Huval, D. DVM. 'My Dog Eats Everything! The Potential Complications of Ingesting a Foreign Body.'
Aspen Meadow Veterinary Specialists. July 2014.
'2014 X-Ray Contest Winners.' Veterinary Practice News. Aug 2014.