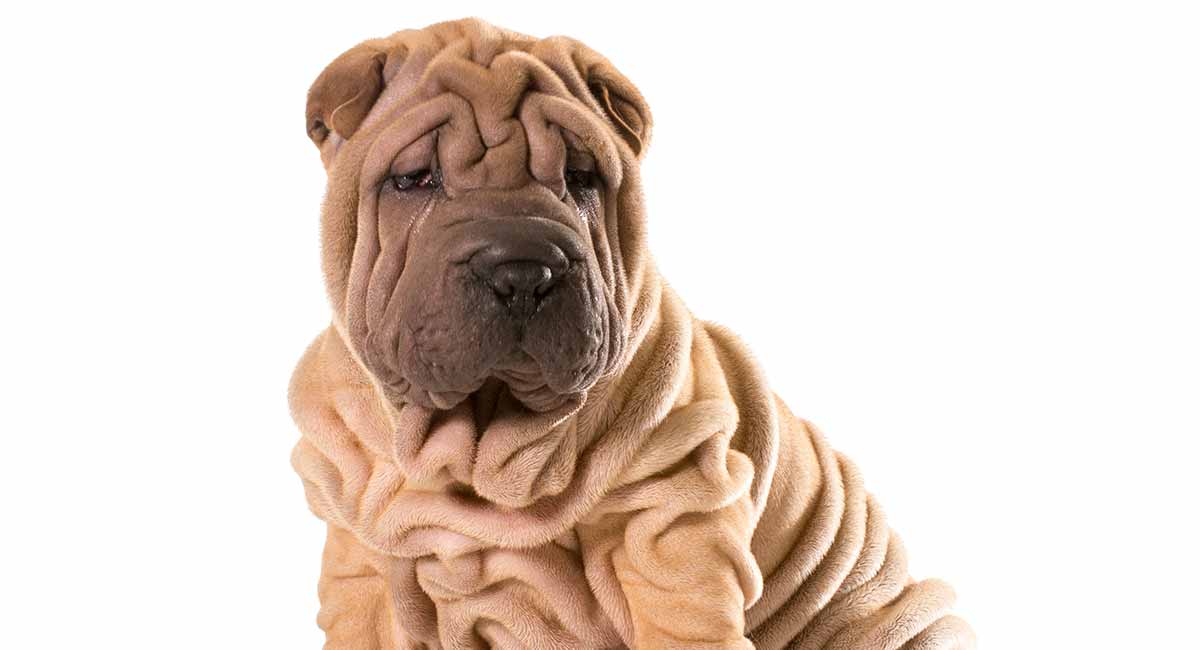 The Miniature Shar Pei or Mini Pei is a smaller version of the Shar Pei breed.
Standard Shar Peis stand between 18 and 20 inches and weigh from 45 to 60 pounds.
The Miniature Shar Pei stands no taller than 17 inches and weighs from 25 to 40 pounds.
In terms of appearance, you'd be hard-pressed to find a more interesting fusion of unusual physical trails in any other breed.
The "hippopotamus" head, the blue-black tongue, the tiny ears, and the abundant wrinkles, are all found in the miniature version.
Why Go Small?
Miniaturized dogs have become extremely popular in the last few decades.
Basically, there are three methods to achieve a smaller dog and we'll look into those shortly.
But first, let's learn something about this fascinating dog breed.
The Original Shar Pei
The ancient Chinese Shar Pei was originally bred for hunting and guarding.
So it's no surprise that these dogs are intelligent, calm, alert, and independent.
Shar Peis are loyal to family, but wary of strangers and other dogs. They're also known to be quite aggressive.
The breed almost became extinct when the communist regime took over China in 1949. Then, in 1966 the Shar Pei was brought to America, where the breed has grown in popularity.
It's believed the Miniature Shar Pei is actually a closer representation of the breed's original dimensions.
It was only once in the US that the breed adopted the larger size that is now considered the standard by the American Kennel Club (AKC).
Miniature Shar Peis come from purebred bloodlines and their smaller size is a result of a recessive gene carried in their DNA.
Wrinkles in Time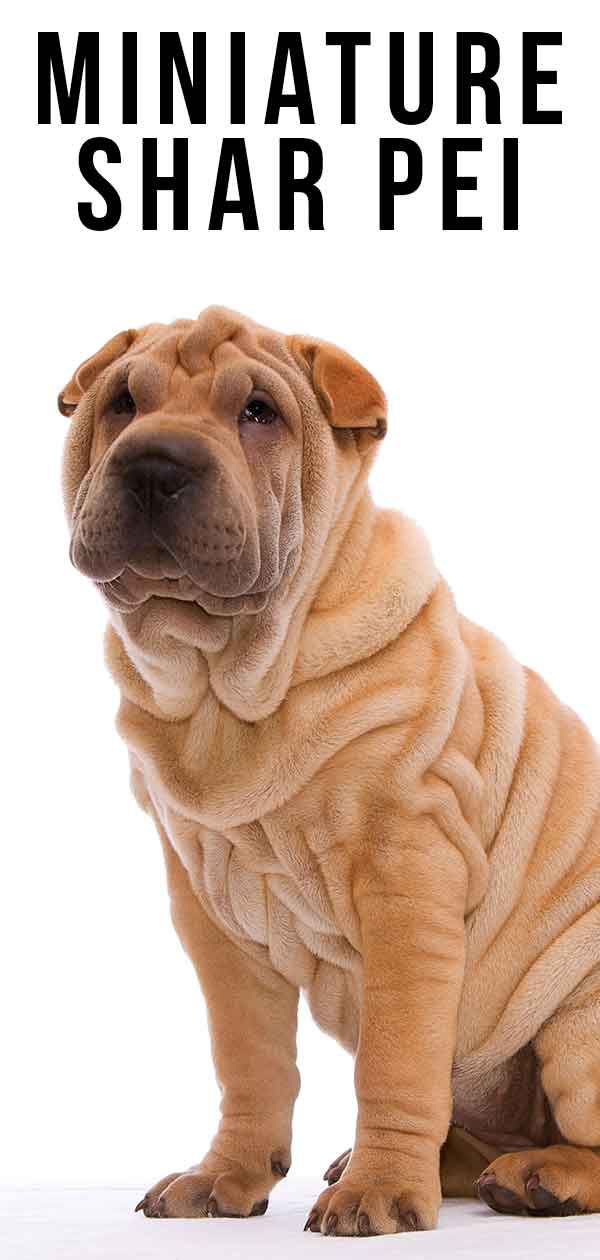 As Shar Peis have grown in popularity, so have their wrinkles.
Originally, the purpose of their overly loose skin was to help them keep fighting, even while another dog had a hold of them.
It's thought that a mutation occurs in the HAS2 gene, which makes an enzyme important for the production of skin tissue.
Apparently, some breeders liked the looks of the thickened skin and enhanced wrinkles this mutation created.
So, they were selectively bred for cutaneous mucinosis or excessive skin wrinkling.
Shar Pei Health
Unfortunately, there's also a link between extreme wrinkling and s serious condition known as Shar Pei fever.
This disorder is only found in the Shar Pei breed, characterized by recurring fever and swelling of the hocks.
And can lead to kidney, liver, spleen, and intestinal problems.
In addition, their excessive wrinkling also puts them at risk for chronic skin conditions like atopic dermatitis.
Entropion is a painful eye condition in which the eyelid turns inward and the eyelashes irritate the eye's surface.
Other Eye Conditions
Other eye conditions found in the breed include
glaucoma
retinal dysplasia
SARDS, a disease that causes sudden blindness.
Although the Miniature Shar Pei's muzzle isn't as short as some other breeds, their tightly pinched nose can cause respiratory problems.
More Health Issues
Other issues found in the Miniature Shar Pei include
arthritis
hip and elbow dysplasia
cardiovascular problems
gastrointestinal disorders
certain cancers.
The average lifespan of the Miniature Shar Pei is 9 to 11 years.
The Appeal of the Miniature Shar Pei
Miniaturized versions of many breeds are increasingly popular.
Many people like the physical and temperamental traits of larger dogs, but don't have enough room to house them.
Smaller dogs not only take up much less space but also eat less and typically don't need as much exercise.
The Miniature Shar Pei Club of America states, "This breed is being developed to provide a small, unique, intelligent family companion."
Adding that, "Its sturdy, compact size makes this a versatile pet suited to a wide variety of lifestyles."
Where Does the Miniature Shar Pei Come From?
There are essentially three ways breeders can create a smaller version of the breed:
The first and most common is to cross the Shar Pei with a smaller dog.
The second is to introduce the gene for dwarfism.
Finally, some breeders repeatedly breed from runts to achieve miniaturization.
Mixing with a Smaller Breed
Mixing a Shar Pei with another breed would mean this is no longer a purebred dog.
Therefore, there's no way of knowing exactly what physical and behavioral characteristics the puppies will have.
One benefit to crossbreeding is that there's a possibility that it can reduce the chance of passing along inherited genetic diseases.
Another is that combining the Shar Pei with a less aggressive and protective breed could temper these less than desirable qualities.
Here are some crossbreeds that could potentially create a smaller version of the Shar Pei.
Cocker Pei
The Cocker Spaniel Shar Pei mix combines two very different breeds.
The big soulful eyes and lush, floppy ears of the Cocker Spaniel are in stark contrast to the Shar Pei's small, sunken eyes and tiny, triangular ears.
This hybrid dog could have any of either parent's traits.
However, in terms of appearance, many Cocker Pei's inherit a wrinkled face and a short smooth coat.
It's possible that the Cocker Spaniel's friendliness and eagerness to please could counter the Shar Pei's stubbornness and aloofness.
In terms of size, the sturdy, yet compact Cocker Spaniel typically stands at a height of 13.5 to 15.5 inches and weighs between 20 and 30 lbs.
So it's also possible this dog could be smaller than a standard Shar Pei.
Shar Poo
Combining the Shar Pei with the Poodle is sure to create an intelligent dog that's devoted to their family.
The Miniature Poodle stands from 10 to 15 inches and weighs from 10 to 15 lbs.
So there's a good chance of creating a smaller mix by using this version of the popular Poodle breed.
Shar-Poos often inherit the wavy or curly coat of the Poodle, which is sought after for its low-shedding quality.
Ori Pei
The Ori Pei brings together two distinctly Chinese breeds: the Pug and the Shar Pei.
Ori Peis are typically 10 to 14 inches tall and weigh between 15 and 30 pounds.
Usually, this mix has short hair, wrinkled fur, and the short black muzzle of the Pug.
It's interesting to note that this crossbreed was developed in the 1970s by a breeder who wanted a smaller version of the Shar-Pei without the health problems.
Unfortunately, both of these breeds are prone to a long list of health conditions owing to their body structures.
Introducing the Dwarfism Gene
Although the dwarfism gene is usually a random mutation, some breeders use it to create smaller than average puppies.
Dwarfism, or chondrodysplasia, refers to malformation of the cartilage and bones.
And it's essentially a disorder that doesn't really miniaturize the dog but gives them malformed or shortened legs.
Some of these dogs may suffer from chronic pain throughout their lives, which are often cut short due to the condition.
While it's true this method can create a miniature Shar Pei, it's certainly not in the best interests of the animal.
Breeding From Runts
The term runt often refers to the smallest puppy in the litter.
However, there's a difference between a severely underweight puppy and one that merely weighs less than their siblings.
This is extremely important since extremely underweight dogs are at a much higher risk for numerous health problems.
So while breeding two undersized Shar Peis together will ensure the offspring are purebred dogs with all of the breed characteristics.
If both dogs are an unhealthy weight, this can increase the risk of passing along inherited health conditions.
Is a Miniature Shar Pei Right For Me?
Although the Miniature Shar Pei is certainly a fascinating breed, these dogs have a lot of problems.
On the plus side, they're generally calm, clean, quiet, and very loyal to their families.
However, these strong-willed dogs have the potential to become aggressive towards people and other animals.
With proper socialization and training, it's possible to curtail these tendencies.
But homes with young children and other pets are definitely not a fit for this breed.
They'll also require daily care to keep their wrinkles clean and dry to avoid skin issues.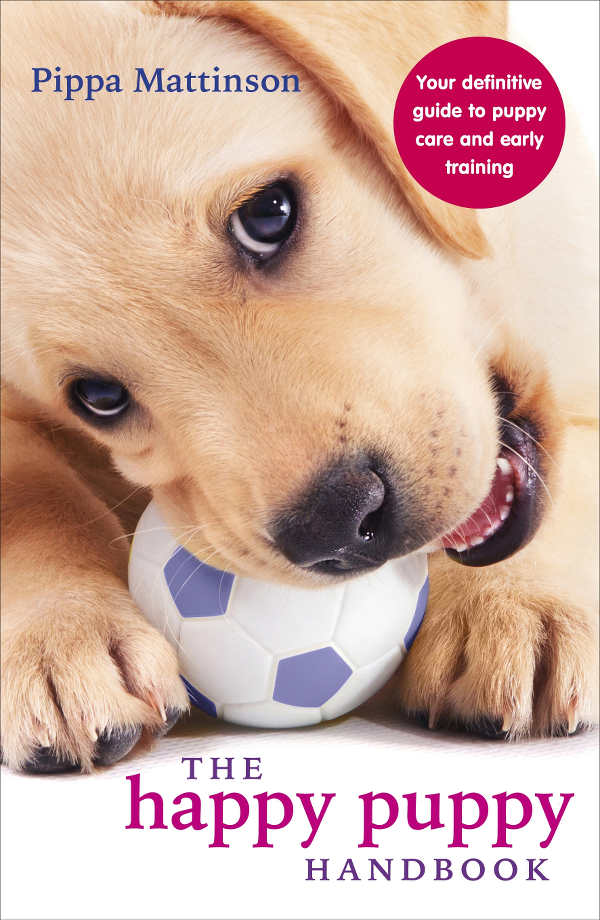 Moreover, the myriad structural health problems and related vet bills should also be taken into consideration before bringing this dog into your life.
Finding a Miniature Shar Pei
Rather than promoting a breed that has severe health problems, we recommend looking into adopting a Miniature Shar Pei.
It not only gives a needy dog a new home, but it also allows you to be more aware of potential health and behavioral issues.
If your heart is set on a Miniature Shar Pei puppy, it's best to choose one that's not the smallest and not the largest of the litter.
You also want to avoid those that are extremely shy.
Look for a puppy that is energetic and engaged, especially if they seem interested in you.
Health testing is crucial, especially with a breed that has so many potential inherited conditions.
Are you interested in the Miniature Shar Pei? Let us know in the comments below.
Make sure you also take a look at the Bear Coat Shar Pei!
References and Further Reading
Miniature Shar Pei Club of America
Stafford KJ. 1965. Opinions of veterinarians regarding aggression in different breeds of dogs. New Zealand Veterinary Journal.
Akey JM et al. 2010. Tracking footprints of artificial selection in the dog genome. Proceedings of the National Academy of Sciences.
Zanna G et al. 2008. Cutaneous mucinosis in shar‐pei dogs is due to hyaluronic acid deposition and is associated with high levels of hyaluronic acid in serum. Veterinary Dermatology.
Olsson M et al. 2011. A Novel Unstable Duplication Upstream of HAS2 Predisposes to a
Breed-Defining Skin Phenotype and a Periodic Fever Syndrome in Chinese Shar-Pei Dogs. PLOS Genetics.
Miller WH Jr. et al. 1992. Dermatologic disorders of Chinese Shar Peis: 58 cases (1981-1989). Journal of the American Veterinary Medical Association.
Read RA et al. 2006. Entropion correction in dogs and cats using a combination Hotz–Celsus and lateral eyelid wedge resection: results in 311 eyes. Veterinary Ophthalmology.
Heller AR et al. 2016. Sudden acquired retinal degeneration in dogs: breed distribution of 495 canines. Veterinary Ophthalmology.
Plassais J et al. 2017. Analysis of large versus small dogs reveals three genes on the canine X chromosome associated with body weight, muscling and back fat thickness. PLOS Genetics.