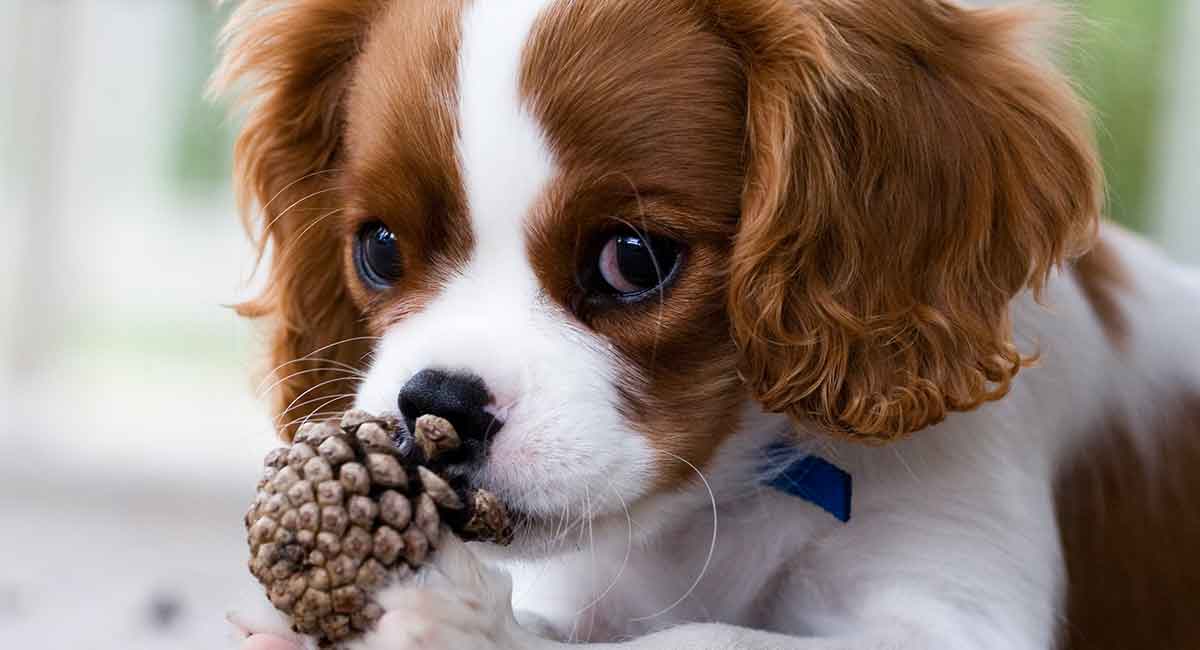 The King Charles spaniel, also known as the English toy spaniel, is a small, spirited little dog with royal roots.
But how do you know if this breed is right for you?
What is his temperament like, and does he do well with children and other household pets?
And what about health concerns?
If you have a number of questions regarding the King Charles spaniel, you're in for a treat.
This article is full of all the King Charles spaniel information you need to decide if this dog is right for your lifestyle.
Let's get started.
Just Who Is the King Charles Spaniel?
Not to be mistaken for the Cavalier King Charles spaniel, with whom he shares many traits and similar roots, the King Charles spaniel is a stubby-nosed dog with a willful personality and zest for fun.
Still, this is not the breed for just anybody. With his regal past comes some aloof behaviors, and his squished face means he can be prone to serious health issues.
Let's read on to learn more.
Where Does the King Charles Spaniel Come From?
With a story that begins in the 1600s, the King Charles spaniel, also known as the English Toy spaniel, got his moniker from Britain's Royal Monarchs, Charles 1 and Charles ll, and was created during a time when toy spaniels were all the rage.
In fact, according to the American Kennel Club, "it was decreed that toy spaniels be the only dogs allowed in the House of Parliament."
The King Charles spaniel of today likely came about during the Victorian Era, when British toy spaniels were bred with pugs and Japanese chin dogs.
However, this breed was considered the "new" version of the original Cavalier King Charles spaniel, with the most notable differences in the breed being his flat face and domed skull.
The creation of the King Charles spaniel was responsible for the near extinction of its cousin, the Cavalier King Charles, although the ancient breed was restored during the 1920s by breed enthusiasts.
Today, although the Cavalier King Charles and the King Charles spaniel are quite similar in many ways, they are considered very different breeds.
Now, let's learn about the King Charles spaniel behavioral traits.
The King Charles Spaniel Personality
The King Charles spaniel temperament is what you might expect from a dog raised by royals.
Sometimes spoiled, sometimes aloof with strangers, this breed is a true lap dog who enjoys those he was raised with but is not shy about letting you know what he wants.
Curious in nature and eager to please, don't let this royal canine's roots fool you.
Although he was the pampered prince of his time, the King Charles spaniel is said to be a dog's dog with the heart of a hunter and the everlasting spirit of a playful puppy.
For the most part, the Charlie is a quiet dog who prefers his people to outsiders.
He is forgiving, very affectionate and will continue to entertain his favorite humans with his silly nature and love of play.
King Charles Spaniel Temperament
Although the King Charles spaniel does get along well with children and in family settings, they will do best in homes with calmer kids who are gentle and respectful of this breed's size.
This is also a breed that does well with other household pets and enjoys dog companionship.
Still, early socialization and obedience training is key with this breed, as he can be prone to aloof behaviors with strangers and can become easily overwhelmed in uncertain situations.
Today, the King Charles spaniel, or English toy spaniel, as the American Kennel Club calls him, ranks in at number 130 out of 194 on the American Kennel Club's list of America's most popular dog breeds.
So, what does the Charlie look like, you wonder? Let's find out.
Look and Size of the King Charles Spaniel
Since he was likely crossed with pugs during his early years, one of the King Charles spaniel's most notable features are his bulging, round eyes, squished face, and long, flowing ears.
A King Charles spaniel adult can grow to be about 9 to 10 inches tall and weigh approximately 8 to 14 pounds.
The Charlie is renowned for his beautiful, flowing coat, which can grow quite long and has a silky texture.
This gorgeous coat comes in four colors and combinations, including:
Black and gold
Tri-color
Blenheim
Ruby
Now, let's discuss grooming and overall care of the King Charles spaniel breed.
King Charles Spaniel Grooming
With a coat as silky and fluid as the King Charles spaniel's, one would expect grooming to be quite the feat.
Luckily, this breed's coat is not too difficult to maintain as long as it is being brushed at least twice a week. The AKC recommends a pin brush or even a soft, bristle brush to help keep those pesky knots at bay.
You may also utilize a long-toothed metal dog comb for getting through particularly nasty areas where the King Charles spaniel's fur mattes most.
While grooming may be cumbersome, a prospective owner of this dog must note that without proper maintenance, the King Charles spaniel's coat will tangle quickly and could result in painful skin issues.
A future owner of this breed should also consider a professional groomer, as the King Charles spaniel requires consistent clipping around his face and a nice bath with a high-quality dog shampoo every four to six weeks.
Your Charlie will also need his nails trimmed regularly to keep them from breaking and his long ears checked consistently to keep an infection from developing.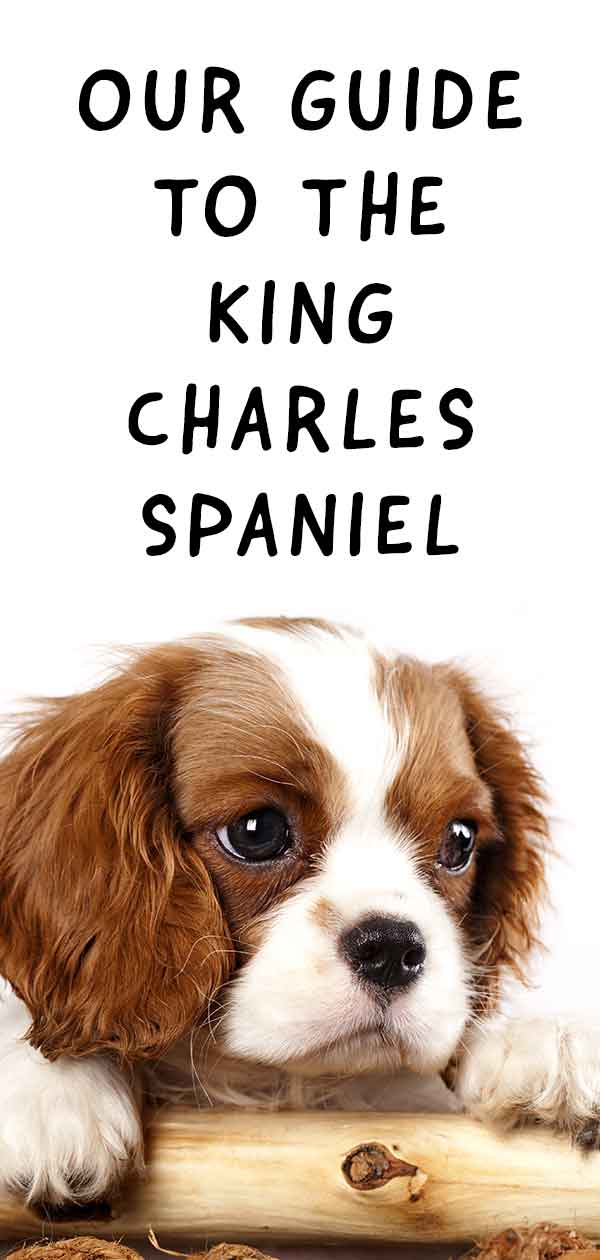 How to Exercise and Train My King Charles Spaniel
The Charlie makes the perfect breed for any home type, as he is adaptable to both apartments and home living, as long as his moderate exercise needs are being met.
While not the most active of breeds, the King Charles spaniel does require daily exercise, although it may be hard to tell because he is quite content laying around the house with his person of choice.
Still, a brisk walk once a day and some play indoors or outdoors will be enough to meet this little dog's exercise requirements and keep him in shape.
However, we should keep in mind that, because of this breed's flattened face, he is susceptible to breathing problems that can be made worse by heat and humidity.
For this reason, prospective owners should never leave their King Charles spaniel outdoors during hot or humid weather.
King Charles Spaniel Training
When it comes to training your Charlie dog, expect a bit of pushback. While this breed is very intelligent, he does have a stubborn streak that must never be met with harsh scolding and punishments.
Even the most stubborn dogs can be sensitive, and this is especially true for the King Charles spaniel.
He does best with patience and consistency, and of course the positive reward system.
We recommend using treats and praise on this breed when he does something right as opposed to punishments and disappointed-sounding corrections when he does something wrong.
As with all dogs, experts recommend early socialization and obedience training early on in puppyhood to help the Charlie become a well-rounded and adaptable dog throughout his life.
Life Span and Health Concerns for the King Charles Spaniel
With a life expectancy of 10 to 12 years, the King Charles spaniel is prone to several serious health conditions that any prospective owner should be aware of.
These conditions include patellar luxation, dental issues such as early tooth loss, and a condition called "lazy tongue," which is what it sounds like—the dog's tongue hangs out of his mouth as if he is too lazy to pull it back in.
Brachycephaly
Also, and as previously mentioned, because of the King Charles spaniel's flattened face, he is at high risk of suffering from a condition known as Brachycephalic airway obstruction syndrome (BAOS).
This is a serious and uncomfortable condition that affects dog breeds who have a shortened face due to the structure of the skull and nose.
The condition can cause pain, discomfort, breathing problems, and more. For more information on Brachycephalic airway obstruction syndrome, visit here.
Health Testing Is Vital
Because of the above-mentioned health concerns in the King Charles spaniel breed, you may want to submit your puppy to early health screening.
Early health screening in your Charlie pup can help give you some insight into what issues he may be facing in the future.
And while all dogs are prone to inheritable health issues, and not all of these health issues are preventable, it is still important to keep in mind that a healthy lifestyle and a high-quality diet can do wonders and add years to your dog's life.
With that in mind, let's take a look at the nutritional needs of your King Charles spaniel dog.
Finding the Best Dog Food for Your King Charles Spaniel
Like all dogs, the King Charles spaniel will thrive on a high-quality dog food.
We suggest reading the packaging of your dog's food to make sure it lists meat proteins in the first few ingredients.
Be sure to steer clear of dog foods that list high amounts of corn, soy, wheat, and sugars because these are unnecessary additives in your dog's diet.
Furthermore, experts recommend a dog food that is specified for your King Charles spaniel's age, weight, and activity level.
Of course, all dog breeds will need access to fresh water every day.
What Is the Ideal Home and Lifestyle for the King Charles Spaniel Dog?
The King Charles spaniel is a compact, happy little companion dog who does well in apartments and house environments.
His adaptable nature makes him the ideal pet for families, singles, seniors, and couples.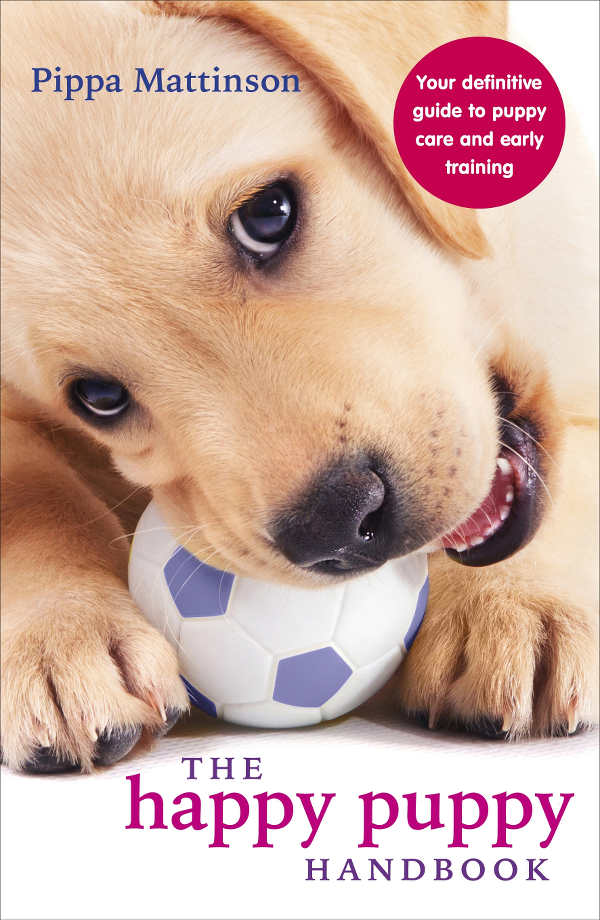 His good nature and friendly disposition means he is an easygoing companion dog who knows when it's time to play and when it's time to just relax.
A lap dog of sorts, this is a breed who requires lots of love and attention. Although he can be stubborn, he is too sensitive for harsh scolding and punishments.
A prospective owner should be prepared for grooming him at least twice a week. Also keep in mind that this breed can suffer some serious health concerns.
However, if you have the time, patience, and ability to care for this tiny dog, then he may be the perfect pet for you.
How to Find the Healthiest and Happiest King Charles Spaniel Puppy
Getting your hands on a King Charles spaniel puppy is easy, but that doesn't mean you should go pick one up today without doing your due diligence.
Research is key to getting yourself a happy, healthy dog. That means taking your time and making sure you know you are getting your King Charles spaniel from a reputable, responsible source.
If you would like to look into King Charles spaniel breeders, we recommend taking your time and making sure you are going through trustworthy breeders who understand the importance of breeding quality to better ensure you get the healthiest puppy possible.
Read references, take notes, and don't be afraid of doing some networking where you can meet breeders face-to-face.
When going through a breeder, the average King Charles spaniel price is typically around $500 to $1000. Keep in mind many breeders will have already screened their puppies for any serious health issues and will be able to provide you with certificates proving their dogs are good to go.
Do you have a King Charles spaniel of your own? Be sure to tell us all about it in the comments.
References and Further Reading:
Adams, V.J., et. al., 2010, "Methods and Mortality Results of a Health Survey of Purebred Dogs in the UK," Journal of Small Animal Practice
Evans, H. and. Lahunta, A., 2012, "Miller's Anatomy of the Dog," Fourth Edition
Howell, T., King, T., and Bennett, P., 2015, "Puppy Parties and Beyond: The Role of Early Age Socialization Practices on Adult Dog Behavior," Vol. 6, pgs. 143-153
Macinnes, I., 2010, "Mastiffs and Spaniels: Gender and Nation in the English Dog," Textual Practice
Song, R.B., et al., 2013, "Postmortem Evaluation of 435 Cases of Intracranial Neoplasia in Dogs and Relationship of Neoplasm with Breed, Age, and Body Weight," Journal of Veterinary Internal Medicine
Sutter, N.B. and Ostrander, E.A., 2004, "Dog Star Rising: The Canine Genetic System," Nature Reviews Genetics, Vol. 5, pgs. 900-910