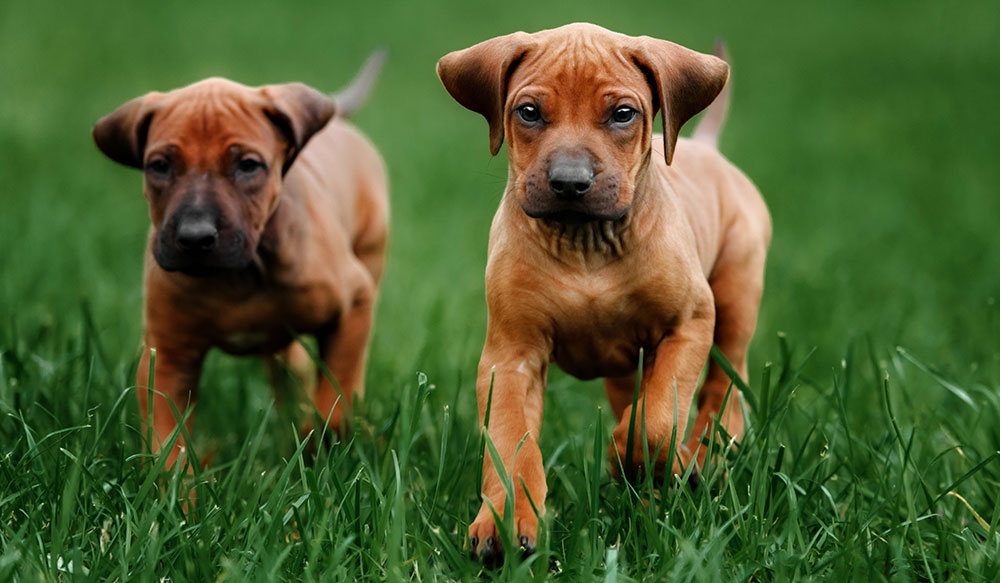 Are pedigree dogs inbred? Does it really matter?  We look at how purebred dogs are doing and how inbreeding dogs is affecting our favorite breeds.

Anyone interested in dogs will have heard that some people are concerned about the health of our pedigree breeds.
You may have heard that mongrels are far healthier than pedigree dogs, and that pedigree breeds are all doomed.
You may have heard that this is utter nonsense, and that pedigree dogs are more healthy than mongrels or crossbreeds.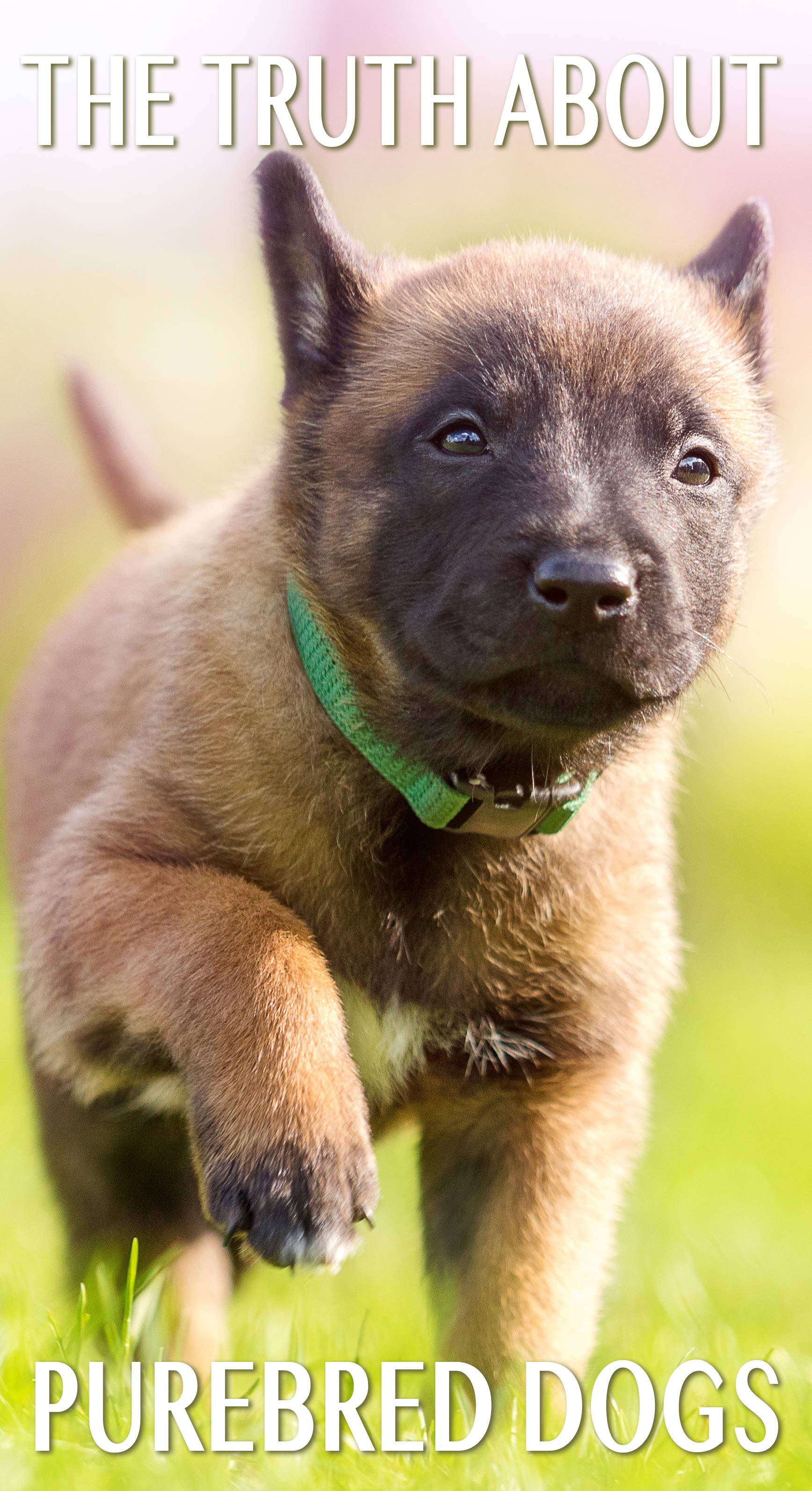 The truth lies not in rumours, objections, and shocking headlines, but in a basic understanding of what happens to a breeding population, when we humans take control of it.
And that is what this article is about.
Understanding Purebred Dogs and Genetic Health
Most of you will know that the genetic material or 'blueprint' that determines what your dog will look like and how he may behave, is tightly bound up in the DNA that lies at the heart of each cell in his body.
How a population of animals can lose such genetic material, and why it matters if they do, is a source of great confusion and misunderstanding amongst dog owners.
And amongst dog breeders too.
It is something we need to understand if we are to truly comprehend and acknowledge the serious health issues at stake when it comes to the pros and cons of owning and breeding from purebred pedigree dogs
In today's article we're going to look at a specific area of the pedigree dog breeding debate – loss of genetic material from a population.  But before we begin looking at how humans have influenced the genetic health of their dogs, let's look at a natural phenomenon that is working against us all the time.
What is genetic drift?
Every population of animals is subject to a phenomenon known as genetic drift.
We tend to think of evolution in terms of natural selection or   'survival of the fittest'.  And while this is a very important factor, there is another process at work.
Genetic drift is simply the result of 'chance' or 'luck'.
Because by pure chance, some of the very fittest individuals in a population may not get the opportunity to breed (they may be killed in an accident for example) whereas some, a few, unfit animals will live long enough to reproduce.   This is luck in action.
Genetic drift causes gene loss
The effects of these lucky (or unlucky) accidents are what we refer to as  genetic drift – changes in the gene pool that occur purely by chance.
One of the adverse effects of genetic drift is the permanent loss of genetic material from any given population of animals.  If a population becomes isolated, or cut off from other members of its species, the process of genetic drift can become a serious health issue.
No more genes can be added, unless that population is once again opened up and exposed to a larger and different population of animals from the same species.  Meanwhile, genetic drift inexorably reduces the genetic material available to the remaining population
The smaller the population, the more quickly the impact of genetic drift will be felt.
There is a helpful diagram on this page that shows you how genetic drift can impact a small population very quickly.
In a moment we'll look at how genetic drift acts together with man-made activities, to influence the genetic health of our purebred dogs.  But first let's have a look at what those man-made activities include.
Line-breeding: the practice of inbreeding dogs
In domestic dogs, even in larger populations, mating between close relatives has long been accepted as normal and even desirable.  It even has its own name – line breeding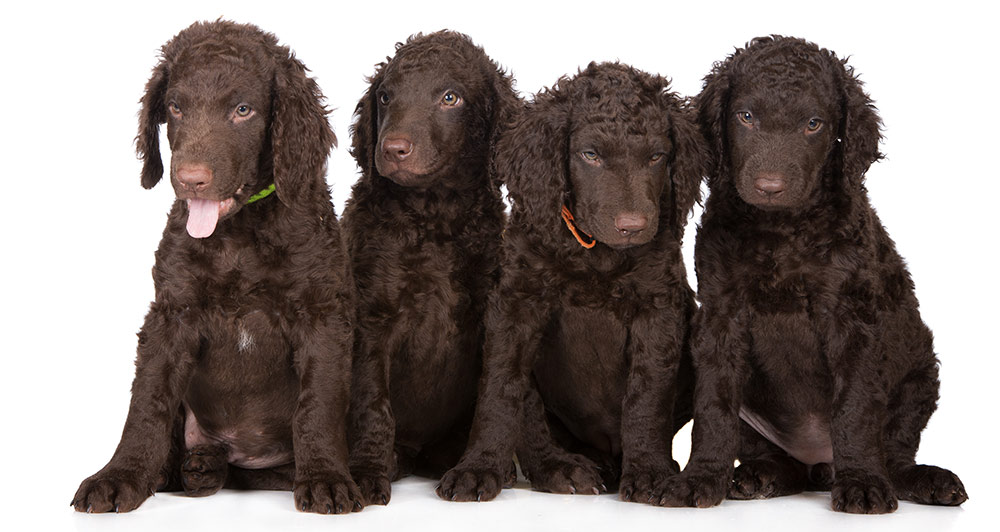 Inbreeding dogs is common practice because breeding from close relatives increases the chances of a predictable outcome (in terms of looks, temperament, and ability) in the puppies that are produced.
Unfortunately is also increases the risk of new inherited  diseases appearing in the population (I'll explain that in a moment)  And exacerbates the effects of genetic drift because it involves fewer individuals in providing the genetic material for the next generation
Pedigree problems caused by popular sires
Another very popular pedigree dog breeding practice involves the prolific use of popular sires.  Any dog that wins an impressive title, in the show ring or in a sport or activity, is likely to be in high demand as a stud.
This favouring of specific breeding animals in purebred dogs has meant that many members of a breed were then excluded from the gene pool of breeding animals.
After all, it is understandable that the owner of a female dog is going to seek out the most talented or titled father for her puppies.  It makes the puppies easier to sell and the breeder hopes to confer some of the father's qualities on his offspring.
This tendency for a few members of the dog population to be  bred from extremely heavily, while others are not bred from at all, works with genetic drift to remove yet more genetic material from the gene pool of the breeds concerned
You can read more about that issue in this article: The Pox of Popular Sires.
Breed the best to the best
You may have heard the mantra "breed the best to the best, spay and neuter the rest"  This concept of only breeding from 'the best' and restricting the number of breeding animals is widely acknowledged as being the 'responsible thing to do' in terms of dog welfare and health
There is also a stigma attached to home breeding and those wanting to have a litter of puppies from their bitch are often strongly advised not to to so.  They may be described in derogatory terms such as 'back yard breeder'.
There are some good reasons for this advice, but the general belief that only a few select individuals should be the 'guardians' of our canine gene pools is certainly another cause of gene loss in our dog populations. And it may be time to re-assess this advice in some way.
The biggest, most silent, and most insidious problem that faces our pedigree dogs in the long  term, and the greatest factor increasing the effects of genetic drift, is likely to be the the closed breed registers that isolate each of our pedigree breeds from one another.  Let's look more closely at that.
Pedigree dog registers and purebred dog health problems
When a small population of animals becomes cut off from other animals of the same species, genetic drift begins to accelerate
In nature this can happen when geographical changes occur so that an area become physically isolated from neighbouring areas.  For example on an island created by rising sea levels.
Studies have shown that fertility, litter size and health are all adversely affected when populations are isolated in this way.
When humans take charge of breeding populations, man-made isolation can occur.  This is what has happened with our pedigree dog breeds.
The pedigree registers were closed for many breeds around a century ago.  And these breeds have been isolated ever since.
What was once a very large population of dogs has now become many much smaller populations. Our individual pedigree breeds.  And each of these small populations is very vulnerable to the effects of genetic drift.
But what does this mean for the animals involved
Why does it matter if genetic material is lost?
Many of the genes that we carry inside our DNA and the genes that our dogs carry inside theirs, are never 'expressed'  That is to say, the power of those genes never gets to act on our bodies.  Their potential is locked away inside us.
This is because those genes are what we call 'recessive'  –  this means that their influence or power is suppressed or switched off by the gene that they are paired with.  Only when two recessive genes are paired together, do they become active and able to influence the animal that bears them.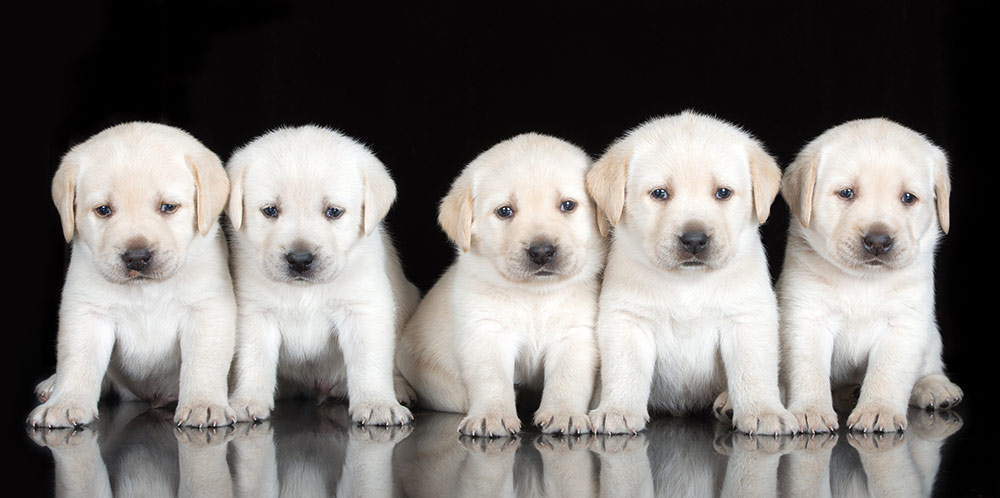 In a large population of animals, many 'nasty' genes that cause horrid diseases may remain hidden in the population indefinitely. This is because they are 'recessive' and because they are never paired with another gene of the same kind.
But as the gene pool shrinks,  as a population gets smaller, and more inbred, the chances of a nasty gene being paired with another nasty gene of the same kind, increases.   So not only are isolated populations subject to lower fertility, they are also subject to increasing rates of disease.
The future of inbred dogs
Many population biologists today are very worried indeed about the long term effects of our current breeding practices, including the issues we have discussed here
inbreeding of purebred dogs
overuse of popular sires
restricting breeding animals, and those who become breeders
breeding dogs within closed registers
Genetic drift is a one-way street.  All the genes that will ever be available to a breed of dog is determined at the point at which the breed register is closed.
At the point of 'closure' that breed becomes effectively an island population and the genetic material within it can only be reduced.
And the smaller the gene pool, the faster genetic drift may act on the population with potentially disastrous effect.
If we care about the future of our pedigree dogs, we need to seriously consider what effect the closing of the pedigree registers has had on their health.
We need to recognise that turning a large population into many very small populations, each isolated from the others, may not have been such a great idea after all.
Unfortunately, it has been very difficult to get people to recognise that this is an issue, let alone bring them to the table to discuss it.
Are pedigrees bad?
You may think from what I have written that I am against the breeding of pedigree dogs.  But actually, in principle, I am not.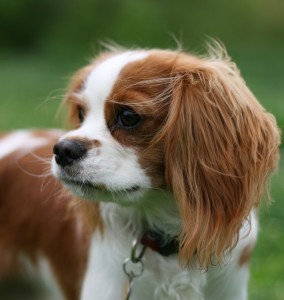 I am however acutely aware of its risks,  and of the need to discuss the viability of closed registers as a practical long term breeding strategy.
Human beings have gained many benefits from breeding animals with predictable appearances and characteristics.
We now have some extremely useful, beautiful and desirable companion and working dogs as a result of the breeding practices that have been widely adopted over the last hundred years.
But there is a cost.  Many pedigree breeds of dog have some serious health problems that affect a significant proportion of the population. Breeds like the Cavalier King Charles Spaniel pictured above.
Is the price of pure breeding too high?
We do need to think hard about the price our beloved dogs may be paying for the benefits we gain from being able to produce dogs which are somewhat predictable in appearance and temperament.
There are already grave concerns about several of our popular breeds, and unless our registers are opened up, it is likely that the accelerating loss of genetic material will continue to worsen and affect more breeds in the future.
Obviously we want to retain the benefits of producing our favourite breeds and to preserve their characteristics for our children and grandchildren to enjoy. And it is entirely possible to do this with the careful and judicious use of outcrossing
It may be that breeding within closed registers is simply not sustainable in the long term.  And this is something that we need to be talking about more widely.  Sooner, rather than later.
Summary
Much of this information is only just becoming more widely understood and discussed, and there are many issues to consider, much to learn, and to understand.
There is no doubt that those who have influence over our dog breeders (including breed clubs and the Kennel Club) may have to act to ensure the health of our pedigree dogs, within the next few years.  Indeed it is possible that for some breeds, like the lovely spaniel in photo above, it may already be too late.
We can only hope that those with power over breeding practices will rise to the challenge and make what may be unpopular decisions where necessary.
How does this affect you?
As a potential puppy buyer, it is crucial that you choose wisely.  If you are purchasing a pedigree puppy, you should ideally be looking at purchasing  from a larger population rather than a small one.
You should be looking at the co-efficient of inbreeding in the breeds you are considering and in the parents of your puppy.  This information is available on the Kennel Club website through their Mate Select pages
And as all pedigree dogs have now been subject to some degree of inbreeding, it is important that you choose a puppy from parents that have been tested for those known 'nasty' genes we were talking about. We'll be looking at health testing, and what it can and cannot do for dogs, in another article.
If you are a breeder, you have the power to influence the future health of our dogs. It is therefore crucial that you understand the principles of population genetics.  The Institute of Canine Biology is a great place to begin, and this article in particular is a good place to start
How about you?
Are you concerned about the health and future of our pedigree breeds?  Would you like to see pedigree registers opened up and a certain amount of cross-breeding permitted?  Or do you think that would be a step too far?
Can you think of other ways in which we could preserve our breed characteristics without losing even more genetic material?
Let's talk about this!