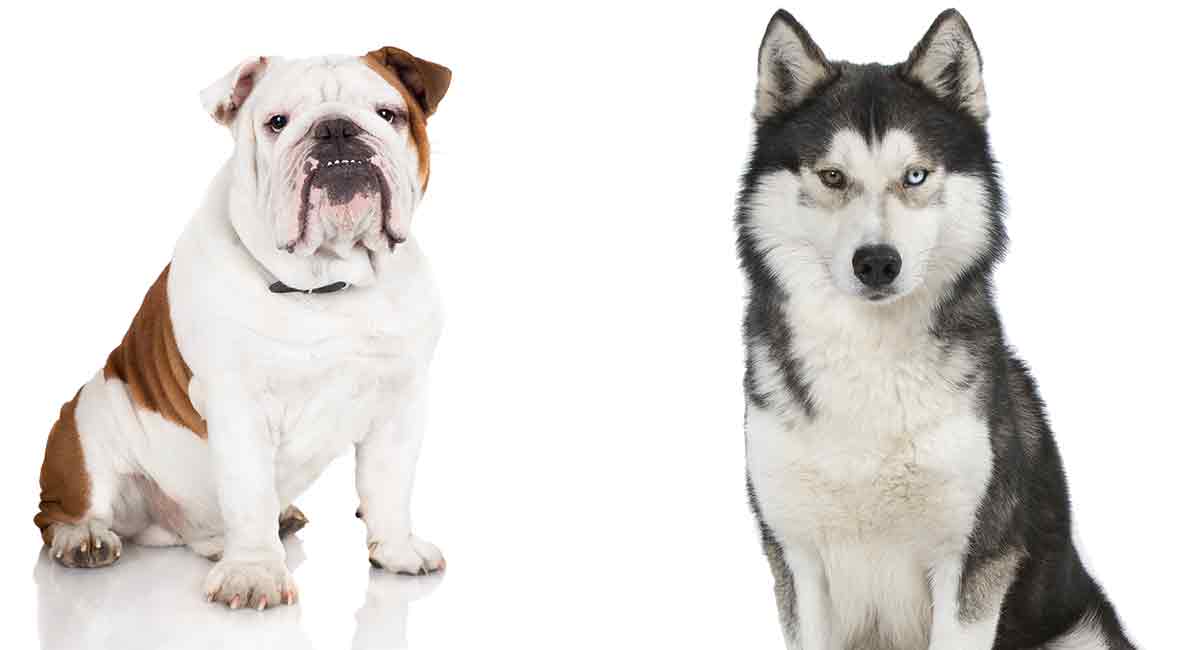 The Husky Bulldog mix is the result of breeding the American Bulldog and the Husky.
This dog is a high energy dog with a lot of love and affection.
This is a big dog with an even bigger heart.
They are incredibly loyal and love to play.
But do they also make a good family pet?
Where Does the Husky Bulldog Mix Come From?
The Siberian Husky, Samoyed, and the Alaskan Malamute are all breeds directly descended from the original sled dog.
The descending breeds were once found throughout the northern hemisphere.
Dogs from the Anadyr River and surrounding areas were imported from Alaska in 1908 to be used as sled dogs during the gold rush.
Huskies helped entire tribes.
In 1930, exportation of the Husky from Siberia was halted until 1933 when Naval Rear Admiral Richard E. Byrd brought about fifty Siberian Huskies with him on an expedition.
Today the Husky ranks at number twelve with the American Kennel Club.
The term Bulldog was mentioned in literature around 1500 as Bondogge and Bolddogge.
The modern term was first mentioned in 1631 by a man named Preswick Eaton.
The word "bull" comes from the dog's use in the sport of bull baiting.
Over the centuries, dogs used for bull baiting developed stocky bodies and bigger heads and jaws.
This also made them grow a savage and ferocious temperament.
The Husky Bulldog mix is a combination of these two breeds.
You can find information all over the internet about purebred dogs and mutts.
Which one is right for you?
Some people believe that mutts are better than purebred dogs, due to them being healthier with longer lifespans and lower incidence of disease.
Although mutts seem to suffer more from infectious diseases at the time of adoption, since more purebreds are purchased than adopted.
Statistically speaking, mixes win out.
Fun Facts About the Husky Bulldog Mix
Bulldogs are the fourth most popular dog in the U.S.
Ozzy Osbourne, Brad Pitt, and Joe Jonas all have a pet Bulldog.
Bulldogs have a jaw strength of 305 psi.
Huskies can change their metabolism.
A team of Huskies saved an entire town by delivering a medical serum to Nome, Alaska in the midst of a diphtheria outbreak.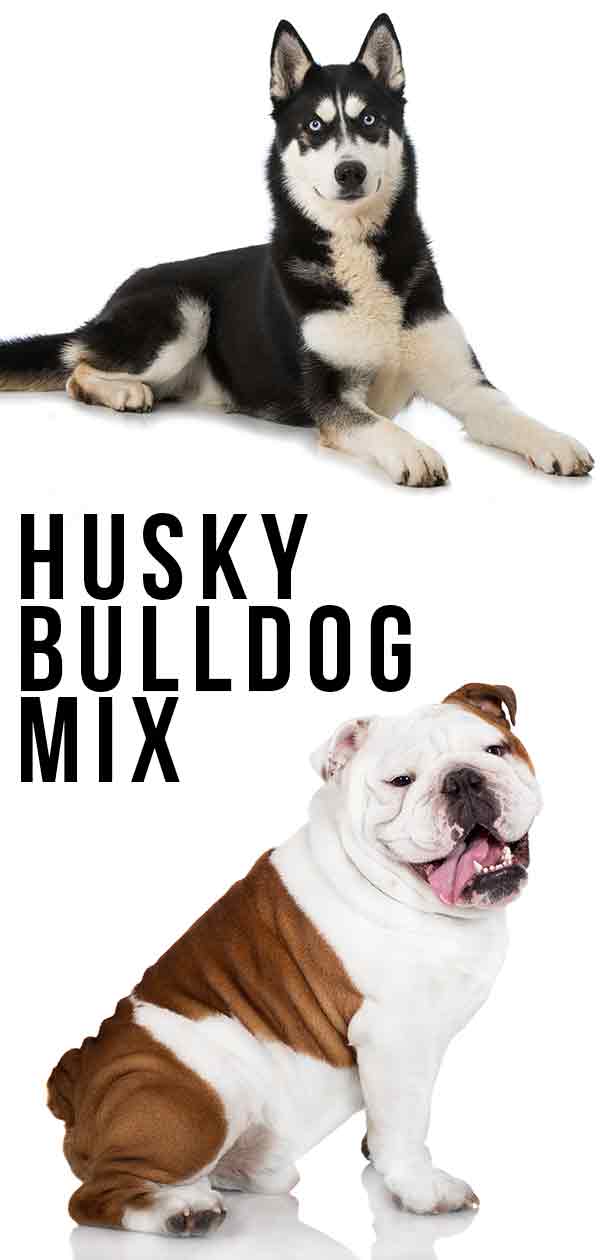 Husky Bulldog Mix Appearance
A Husky's coat is thicker than most dog breeds with an undercoat and top coat.
They come in various colors and patterns, usually with white paws and legs.
The most common coat is black and white. Other colors are copper-red and white, gray and white, and pure white.
Huskies stand anywhere from eighteen to twenty-four inches tall, weighing in around thirty-five to sixty pounds.
They have a long nose and big ears.
Unlike the Bulldog, Huskies have a long thick coat of fur, whereas the Bulldog has a shorter flat coat.
The Bulldog characteristically has a wide head, loose skin, and broad shoulders.
The color coat on the Bulldog can vary from red, fawn, white, brindle, and piebald.
This dog weighs, on average, fifty to fifty-five pounds and stands around fourteen to fifteen inches tall.
Mixed breeds are a random assortment of their parents.
Because of this, mixed breeds can look evenly like both parents, mostly like one, or anywhere between.
Husky Bulldog Mix Temperament
According to the American Kennel Club (AKC), a Bulldog should be a kind, brave, and courageous dog.
It should not be vicious or aggressive.
Despite this, Bulldogs can be aggressive towards other dogs.
Bulldogs can be stubborn and impatient.
The Bulldog tends to be cooperative and intelligent.
They generally get along well with children and families.
They instinctively are protective animals so that they can make a good guard dog.
The Husky howls rather than barks and has been described as an escape artist.
If they have been raised in a family setting, they are usually gentle with children.
Huskies tend to have very high energy and can be destructive without proper care.
They also are very outgoing, intelligent, and friendly.
The Husky also tends to be adventurous and playful.
Due to their intelligence, they tend to cooperate and listen very well.
Lastly, the Husky is quite alert and intelligent.
Mixing the Husky with the Bulldog can produce a dog with any of these traits.
Training Your Husky Bulldog Mix
One of the first steps in training your pet is making sure you house train them.
This will prevent any unwanted accidents in the house.
Crate training your Husky Bulldog is a great idea if they are experiencing any kind of separation anxiety or just trying to get used to a new environment.
Exercise is a huge role in training any puppy.
The Husky Bulldog needs at least forty minutes of exercise each day.
Taking them on two daily walks will give them plenty of exercises and will get them on a healthy bathroom schedule.
These scheduled walks will also mean fewer accidents in the house.
This breed tends to be a little stubborn, so treats can aid in the training process.
The Bulldog has a tendency to overheat.
If this happens, you can hose them down or apply an ice pack or wet towel to them.
Use cool water, not ice water.
This will keep from constricting their blood vessels and a loss of blood flow.
Husky Bulldog Mix Health
One of the most common health problems with Huskies is cataracts, affecting around ten percent of the breed.
This can lead to blindness later on.
Another health issue with the Husky is hip dysplasia.
This is very common in Huskies and can lead to severe changes in the hip joint.
Luckily, this disorder can be detected by an X-ray.
Bulldogs do not live very long.
In a survey of one-hundred and eighty Bulldog deaths, the median was at six years and three months.
Approximately 73.9 percent of Bulldogs between the years 1979 and 2009 were affected with hip dysplasia, making them the highest breed affected by hip dysplasia.
Lastly, the Bulldog is prone to cysts and respiratory problems causing them discomfort.
Do Husky Bulldog Mixes Make Good Family Dogs?
The Husky Bulldog is a friendly, affectionate, and alert dog.
Overall, they should make great family pets because they are happy, loving, and they get along with children.
Together they are very intelligent and loyal companions.
They should get along with other animals and are friendly dogs to have around.
Unfortunately, the Bulldog has a short lifespan that is approximately six years and three months.
Also they tend to have a lot of health problems including cysts, breathing issues, and hip dysplasia, the highest amongst all breeds.
Due to these problems, we would recommend getting a dog that doesn't have a squished face and fewer health issues.
This will prevent you from adopting an unhealthy pet.
Rescuing a Husky Bulldog Mix
When rescuing a dog, you need to make sure they can have time to get used to their new surroundings.
They will most likely need a calm, quiet place.
You might also want to consider a crate.
Most dogs find a pen to be a safe and comfortable place to get away.
You will also need to make sure your home is pet ready.
Make sure anything that could harm the dog is put away or is in a safe place.
This includes any toxic chemicals or items that may be accessible to your pet.
It is also common for your pet to have fleas.
Giving them a flea bath can prevent fleas from spreading all over your home.
Finding a Husky Bulldog Mix Puppy
Locating a breeder that specifically raises the Husky Bulldog can be a headache.
However, mixed breeds have become even more popular over the years, making mixed breeds easier to find.
We recommend reading our complete guide to get you on the right path to finding the perfect dog for you.
You want to avoid getting a puppy from a puppy mill due to unethical practices, and the same goes for pet stores, as they might have adopted puppies from puppy mills.
Raising a Husky Bulldog Mix Puppy
It may be difficult to train a Husky Bulldog because of their stubborn tendencies, but you can overcome it.
All you need to do is be patient and teach them early on.
These dogs are eager to learn.
One of the best ways to teach them is to use positive reinforcement.
Rewarding them when they do something right will motivate them to learn.
Another significant step is feeding them correctly and making sure they get enough exercise.
We recommend getting them the proper nutrients they need to keep them as healthy as possible, especially considering their host of health problems.
Husky Bulldog Mix Products and Accessories
There is a possibility you will need to have some accessories handy for your new puppy.
We recommend getting a few things to make it a little easier to take care of your dog.
These dogs are a bigger breed, so you will need a good harness to keep a hold of them in public places, such as the park.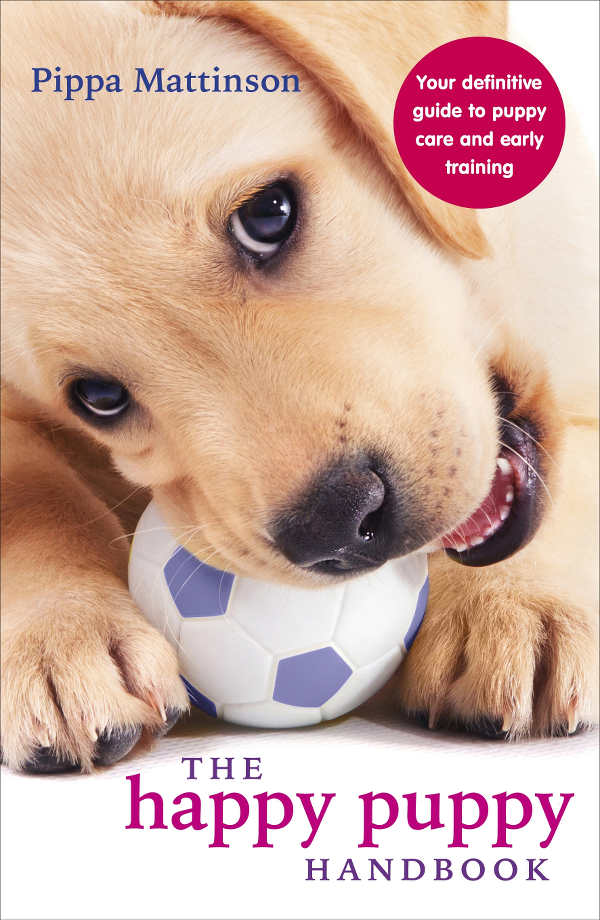 Since they love to play and chew, they will also need a durable toy that can withstand their powerful jaws.
Our article on toys for Rottweilers has some very sustainable options.
This breed can shed everywhere so having a vacuum handy could be a lifesaver.
Pros and Cons of Getting a Husky Bulldog Mix
Cons
The Bulldog needs a lot of medical attention for heart problems, skin problems, and hip dysplasia.
They also need to be watched closely during the summer due to overheating.
The Husky's issues include their ability to escape out of many places, massive shedding, noise, and stamina.
Huskies shed twice per year, and that can be a bit of a mess.
Also the howling can be a big issue, since they do not bark.
Pros
The Husky has a lot of amazing qualities about them.
They are a good-natured breed, playful, dynamic, independent, and free-spirited.
This makes them one of the most loved and beautiful dog breeds for dog lovers.
Bulldogs make great dogs, too.
They are loyal and loving, full of personality, and gentle.
Not only that, these dogs are very trainable and patient, making them a very affectionate pet.
Similar Husky Bulldog Mixes and Breeds
If you want a dog that is similar to the Husky Bulldog, then we recommend other playful and intelligent breeds.
These include
Alaskan Malamute
Akita
American Pit Bull Terrier
Boston Terrier
Husky Bulldog Mix Rescues
There are plenty of rescues for these dogs.
If you would like to be added to this list, comment below!
Is a Husky Bulldog Mix Right for Me?
Sadly, due to the Bulldogs poor general health we recommend steering clear of the Bulldog Husky mix puppy.
Looking for a rescue adult is a good alternative.
If your heart is set on a puppy, we recommend choosing a similar dog that does not have as many serious health concerns.
References and Resources
Witsberger "Prevalence of and risk factors for hip dysplasia and cranial cruciate ligament deficiency in dogs" Journal of the American Veterinary Medical Association, 2008.
Veasey "The Effects of Trazodone with L-Tryptophan on Sleep-disordered Breathing in the English Bulldog" American Journal of Respiratory and Critical Care Medicine, 1999.
Runge "Distraction index as a risk factor of osteoarthritis associated with hip dysplasia in four large dog breeds" Journal of Small Animal Practice, 2010.
Greer "Statistical analysis regarding the effects of height and weight on life span of the domestic dog" Research in Veterinary Science, 2007.
Willis MB "A review of the progress in canine hip dysplasia control in Britain" Journal of the American Veterinary Medical Association, 1997.
Ori "Persistent Hyperplastic Primary Vitreous (PHPV) in Two Siberian Husky Dogs" Journal of Veterinary Medical Science, 1998.