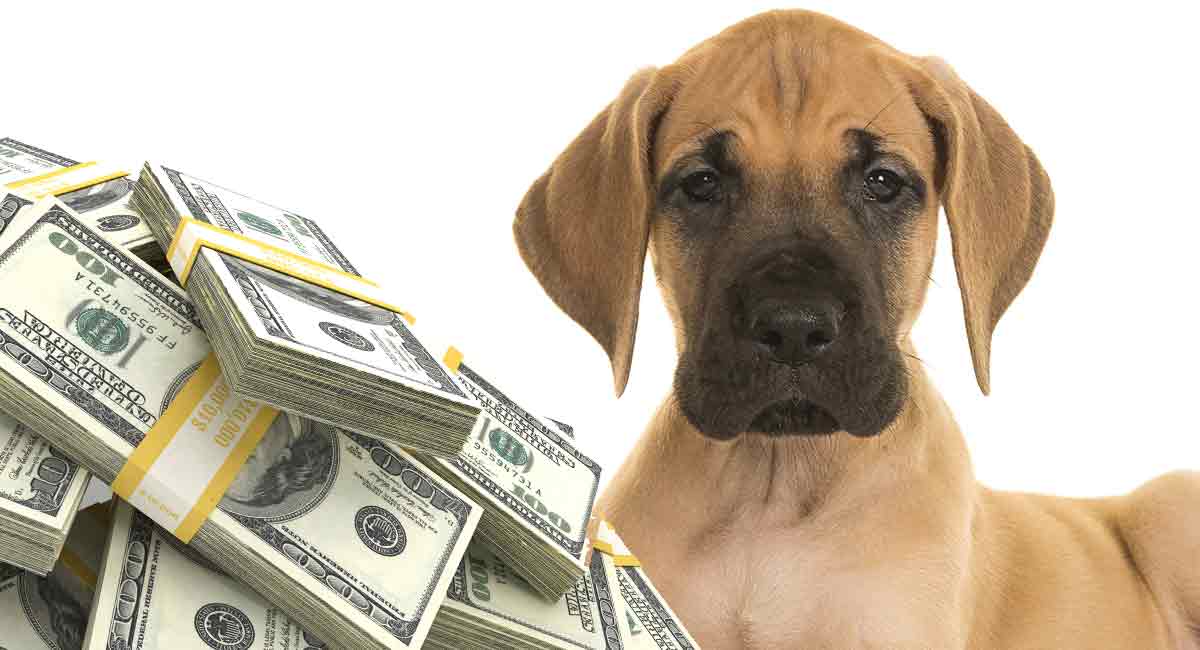 Welcome to our article focusing on the question, "How much is a Great Dane?"
The Great Dane is considered the gentle giant of the dog world. A massive lap dog at heart, the friendly, calm, and loyal Great Dane is truly man's best friend.
But just how much does this gentle giant cost, and are there any secret fees for owning the biggest breed in the canine kingdom?
Let's find out.
Calculating the Cost for A Great Dane Puppy
Buying a purebred dog from a breeder can get expensive, but if you take a look at the estimated cost it takes to breed and raise a litter of puppies before they are sold, you'll understand why.
According to this summary of the costs associated with breeding and raising puppies, the average cost of breeding and raising just one litter can be around $7,744.00.
And that's on the low end.
Depending on the quality of the parent breeds and other fees associated with breeding show quality dogs, the cost can be upwards of $15,828!
This includes a variety of factors, including:
travel
certifying the show quality of parent breeds
stud fees
health checks
birthing supplies
puppy health screenings
food
and more!
Of course, the more it costs a breeder, the more your Great Dane puppy is going to cost you off the top.
But what if you want to save some money?
Keep reading.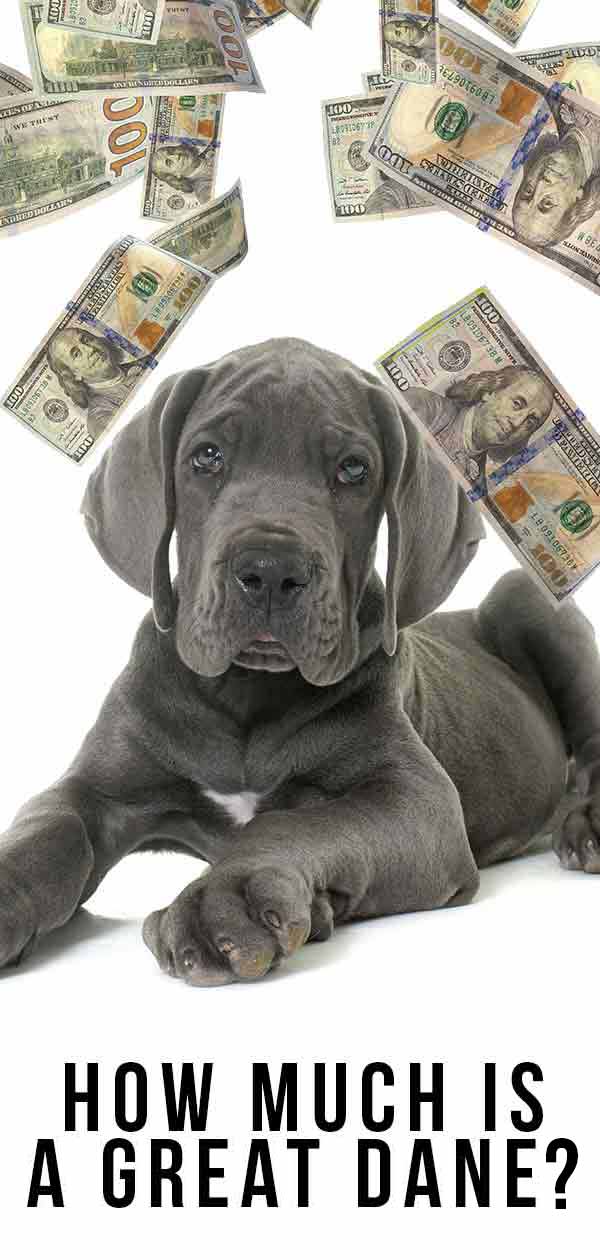 Expensive Puppies Vs Low Price Puppies
Puppies are part of a billion-dollar industry, so it's no surprise puppy mills, pet stores, and backyard breeders have slithered their way into the market.
The unfortunate truth is that anyone can breed a puppy, but not everyone understands or even cares about the importance of responsible breeding practices.
Backyard breeding and other underground methods aim to produce as many puppies as possible via the cheapest means.
This often leads to puppies that are unhealthy and come from corrupt sources or sickly parents.
Hereditary disease is a huge cost in the long run for unwitting owners who go out and buy a puppy from an unreliable source, like a private seller they found online or through a pet store.
So, while the initial cost of your puppy may be low, in the long run, you could wind up paying much more both financially and emotionally.
This is why most experts agree that if you are not rescuing, it is always best to go through a responsible breeder to get your new furry friend.
The good news is that going through a responsible breeder doesn't have to cost you an arm and a leg!
Show Quality Vs Pet
While it will always cost more to go through a breeder than a private seller or pet store, you can still find breeders who breed and raise high-quality puppies for a lower price.
The key is the quality.
If you are not interested in show quality dogs – dogs who are of breeding quality and up to show standard as specified by official breed clubs – then you may be able to get your puppy at a lower rate.
Show quality dogs will always cost more as they are often times used to generate money for the new owner and are seen not only as a companion but also as an investment.
But are show quality dogs healthier than pet dogs?
Not necessarily.
A purebred dog is considered show quality primarily based on his physical appearance. This means his coat must only be certain colors, his physical build must be specific, and so on.
For example, a Great Dane puppy will not qualify as show quality if his coat is considered blue in color. This is seen as a "diluted" version of black and is not one of the eight standard colors accepted for show.
Other disqualifiers are patches of white, harlequin, or brindle on the chest and toes.
This is great news for those looking for a companion and not trying to show their dog. These simple patches or color dilutions could save someone's wallet a few hundred dollars without impacting the health of the dog.
So, how much does it cost to go through a breeder?
Average Breeder Cost
On average, puppies sold from responsible, reputable breeders can cost anywhere from $500 to over $3,000. Show quality puppies are on the higher end and puppies bred purely for companionship are on the lower end.
Of course, the breed of the dog in question will also play a role in the price of the puppy.
With that in mind, let's take a look at the average cost of Great Dane puppies.
What Is the Cost of a Great Dane Puppy?
When going through a reputable breeder, a prospective owner should prepare to spend anywhere from $500 to $3,000.
Of course, as we mentioned above, the price will fluctuate depending on whether you want show quality or simply a companion.
On the other hand, if you wish to rescue or adopt your Great Dane from a reputable shelter, you can expect to spend around $50 to $400.
Are There Other Costs with a Great Dane Puppy?
Any puppy or dog will come with long-term costs. So a prospective dog owner should prepare and understand the financial responsibilities of owning a pet before making the decision to get one.
Aside from the initial cost of buying a dog from a breeder or rescue, there will be annual fees that will include but are not limited to:
Vet bills
Food
Bedding
Toys
Training
Miscellaneous
Does the size of the dog have an impact on the long-term cost? In a word, yes.
According to a 2013 study done by the ASPCA, the average annual cost to keep smaller dogs is about $580.
On the other hand, the annual cost to keep larger dogs is $875, which is just over a 50% increase in cost.
Smaller animals consume less food and require smaller and therefore cheaper pet products such as crates and toys.
Furthermore, larger dogs age quicker than smaller dogs and typically require more vet checkups and medications throughout their lifetime.
Larger dogs are also more prone to joint issues which can mean they will need certain supplements in their diets, which can be an added cost to Fido's monthly food budget.
And food is important, so you don't want to skimp there. Investing in high-quality food can save you money in the long run by keeping your Great Dane healthy and out of the vet's office.
On average, the monthly cost for a 40-pound bag of high-quality dog food can be anywhere from $30 to $40 per month.
And speaking of a healthy life, let's look at some of the Great Danes' health issues.
Potential Health Issues
Some serious and potentially expensive health issues you may encounter with any Great Dane, regardless of how well-bred it is, include:
hip dysplasia
elbow dysplasia
bloat
arthritis
Wobbler Syndrome
dilated cardiomyopathy
hypothyroidism
entropion
ectropion
cherry eye.
For this reason, medical costs should always be considered before buying a Great Dane.
Of course, other medical costs will be incurred, such as spaying or neutering. This is usually around $250.
Preventative care measures such as flea and tick treatments or heartworm medications are also necessary.
You will also want to consider your lifestyle.
Do you live in an apartment that will charge an extra pet fee? Do you plan to board your Great Dane during vacations, or hire a dog walking service while you are at work?
These are all miscellaneous costs that many pet owners don't consider upon the initial adoption or purchase of their pet, and it is always helpful to be prepared.
For more ways to prepare yourself for your new puppy, visit us here.
So, are you financially ready for a Great Dane?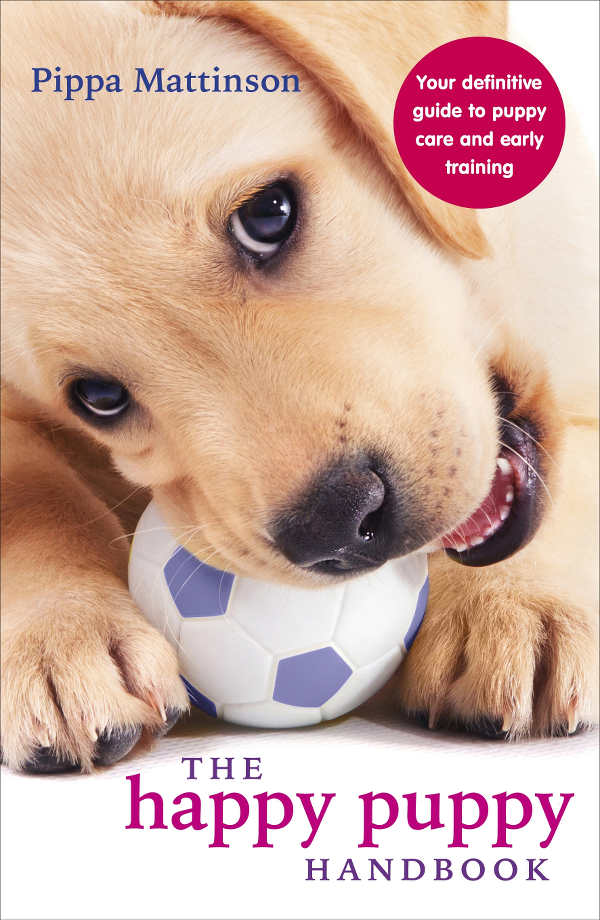 Let's sum it up.
How Much is a Great Dane?
While it is clear that the price of a Great Dane can and will vary, the ASPCA does point out that the first year of pet ownership is usually the most expensive year, regardless of the breed.
In fact, the first year of pet ownership can cost pet owners upwards of $1,000, with an average of $500 being spent each year after.
If you are planning on getting a Great Dane, we do recommend going through a reputable source like a responsible breeder or a local shelter.
While the cost upfront will be more, it could save you money and heartbreak in the long run.
And try to be prepared. Owning a pet comes with its fair share of responsibly, both emotionally and financially.
Luckily, and as most dog owners will attest to, there is nothing quite like being a dog parent.
Let's face it, you can't put a price on love.
Are you preparing for a Great Dane to enter your life? Let us know about it in the comments!
References
Pet Industry Market Size & Ownership Statistics, American Pet Products Association, APPA
Theyse, L.F.H., DVM, et al., Small Size of Food Particles and Age as Risk Factors for Gastric Dilation Volvulus in Great Danes, BMJ Journals, Veterinary Records
Stephenson, H. M., et al., Screening for Dilated Cardiomyopathy in Great Danes in the United Kingdom, Journal of Veterinary Internal Medicine
Mellersh, C., DNA Testing and Domestic Dogs, Mammalian Genome
Nap, R. C., et al.,
Growth and Skeletal Development in Great Dane Pups Fed Different Levels of Protein Intake, The Journal of Nutrition
O'Sullivan, N., R. Robinson, Harlequin Color in the Great Dane Dog, Genetica