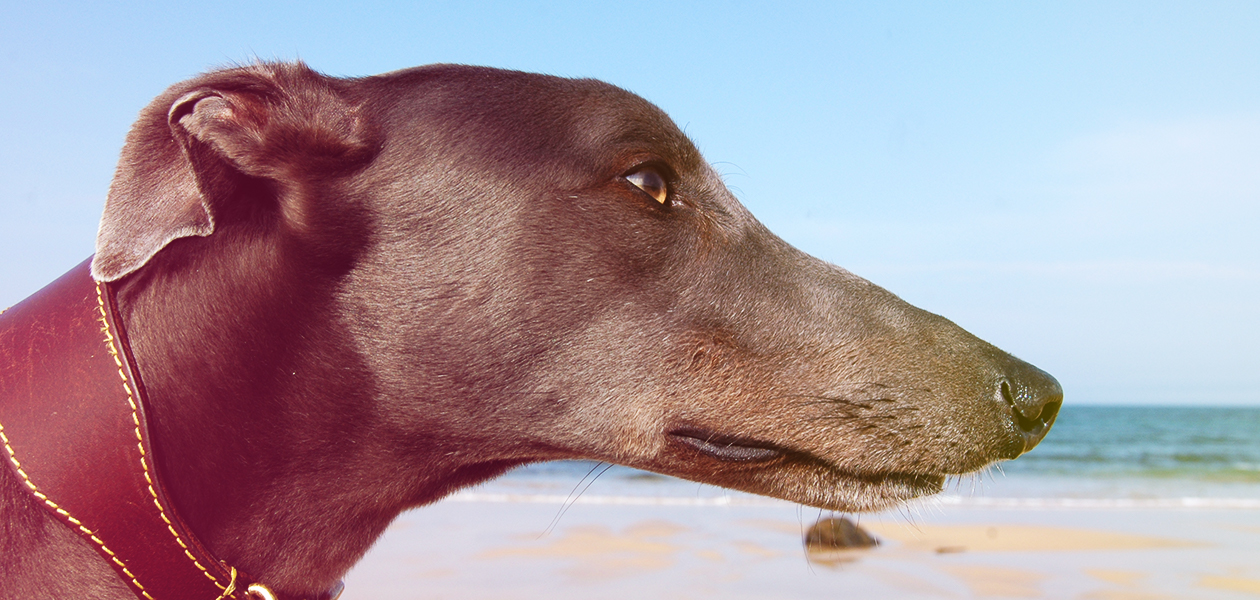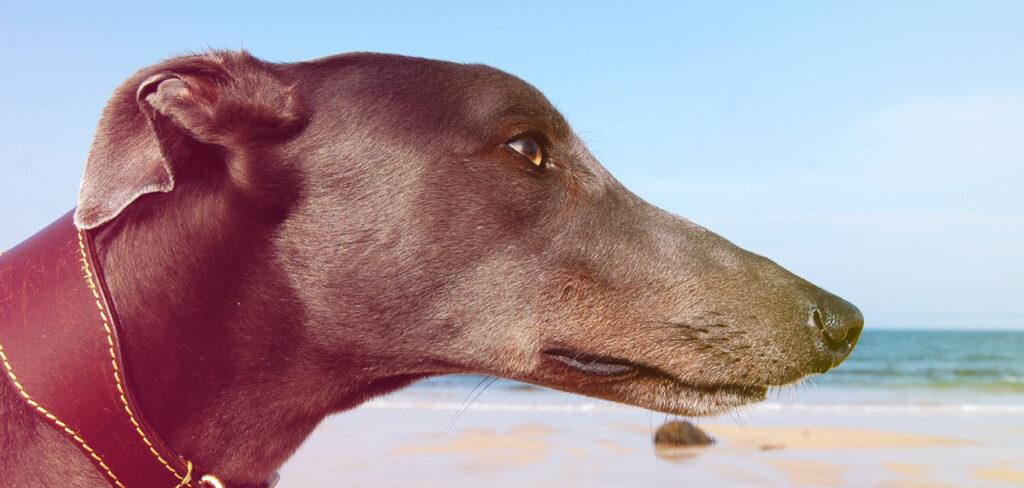 Greyhounds as pets are becoming more common. Many people are choosing to rescue retired racing greyhounds from shelters.
Greyhounds are medium sized, but tall dog breeds. They grow from 27 to 30 inches tall, weighing up to 70 pounds as adults.
They are the fastest breed of dog in the world, and can reach speeds of up to 41 miles per hour! But, they love relaxing with their families just as much as racing around.
Read on to find out more about how suitable a Greyhounds as pets can be.
What's In This Guide
Greyhound FAQs
Here are some questions we commonly get asked about Greyhounds as pets:
Let's start by looking at some stats about this breed.
Breed At A Glance
Popularity: 145 out of 195 on AKC
Purpose: Hound group
Weight: 60 – 70 pounds
Temperament: athletic, gentle, and independent
So, what will we cover in this guide?
Greyhound Breed Review: Contents
First things first, where does this serene dog come from?
History and Original Purpose
When choosing Greyhounds as pets, you might want to find out where the breed originally comes from. Their original purpose can affect their temperaments even when kept as pets.
Greyhound ancestry stretches back to ancient Egypt, where these hounds were used to find, chase, and catch wildlife in the desert.
So, this breed has a very long history. Although it wasn't recognized by the AKC until 1885.
Modern Greyhounds are often seen as racing dogs, a sport that became popular in the 19th Century. But, before this, Greyhounds participated in a sport known as coursing.
Coursing involved chasing animals by sight. Dogs were often released in pairs, and gained points for things such as speed and catching up with their prey.
Fun Facts about Greyhounds
As we mentioned earlier, the Greyhound is the fastest breed of dog, which is why they're so great at racing! The fastest Greyhound in the Guinness World Records reached 41.83 mph!
We know this is a very old breed, but there is some disagreement over where their name actually comes from.
Some believe that it derives from the word 'Graius', meaning Grecian. Others believe it comes from the old English word 'grech', or 'greg', meaning 'dog'.
Some even think it could simply refer to the breed's common grey coat.
Either way, they are popular dogs with Pharaohs and Presidents alike!
Greyhounds as Pets Appearance
So what do Greyhounds as pets look like? This breed is known for its sleek, noble appearance.
They are generally long, narrow, and streamlined, in both their heads and bodies. They have intelligent eyes, and small floppy ears that will prick up when they're excited!
Greyhounds as pets should be muscular, with an athletic-looking body. They have deep chests, and long legs.
Size
This breed is medium-sized. Greyhounds can grow from 27 to 30 inches tall at the shoulder.
When fully grown, they are likely to weigh between 60 and 70 pounds.
Females are usually at the smaller end of this scale than males. But, like any breed, expect some variation!
Coat Type and Colors
So, what about their coat? Greyhounds have a short, sleek coat that will feel firm to the touch.
One amazing thing about this breed is the number of colors and patterns their fur can be! Just a few of these include:
Black
Brindle
Blue
Red
White
Fawn
Liver
And so many more! They can even be a mixture of the above colors, with a variety of markings!
This might not have a huge impact on your choice for a Greyhound dog as a pet. But it does mean each one is beautiful and unique!
Greyhound Temperament
It's important to learn about the breed's temperament when considering Greyhounds as pets.
Generally, these dogs are known for being sweet tempered, gentle, and full of energy. They are often very affectionate with their families, and are definitely people-oriented.
But, you still need to make sure their personality matches your own, and your lifestyle.
Energy
Greyhounds are known as the Cheetahs of the dog world thanks to their extraordinary speed.
But, just as much as Greyhounds love and need time to run at full speed, they will also enjoy relaxing on the couch with you.
It's important that you have a safe, enclosed area for a Greyhound to run off the leash if you are considering this pet.
These dogs need space to run around. But even the best recall training might fail if their chase instinct kicks in while running in an open space. Let's learn a bit more about this now.
Natural Instincts
Greyhounds were originally used to hunt and kill prey, such as in their coursing days where they would hunt hares. This chase instinct remains strong, even today, in these independent dogs.
So, this might not be the best breed if you have other small animals in the house – including cats.
Early socialization with other small animals paired with rewards for not chasing them has been found to be effective at reducing this chase drive. But, it is not guaranteed to never happen.
The best way to manage this behavior is to prevent the opportunity to chase another animal from arising. So, raise Greyhounds in homes with no other small pets, and only exercise them off the leash in enclosed, safe areas.
This is a really important issue to consider when rescuing an older Greyhound, such as those retiring from racing. These dogs have usually passed their socialization window. So prevention of chase opportunities here is the best solution.
It does not mean that Greyhounds are unsuitable as pets. It just means you may need to adapt their environment a little.
Separation Anxiety
Another behavior that you will need to be aware of when choosing Greyhounds as pets is separation anxiety.
If your dog is left alone too long, he could become anxious, or depressed. This can result in unwanted behaviors. But also just cause your dog a lot of stress!
Greyhounds as pets love being around their families, so they need plenty of social interaction to stay happy. This breed won't suit you if you plan on spending lots of time away from home and away from your dog.
Young Children
We've briefly looked at how Greyhounds might interact with other pets, but what about small children?
A 2010 study looking at the Greyhound Adoption Program in Australia and New Zealand found that some owners reported aggression towards children.
This won't be true of all Greyhounds, and many will be fine with children. Especially those who have been well socialized.
But, if you have small children in your home, it is something you need to consider.
Training and Exercising your Greyhound
Both training and exercise are important topics when getting Greyhounds as pets. So, let's take a look at exercise needs first.
Exercise Needs
As we mentioned before, this is a very active dog. Greyhounds need time every day to let off energy, and are happiest when they can run at full speed in a safely enclosed area.
Because of their prey drive, you may find that your Greyhound loves chasing after a tennis ball, or a coursing lure. So, you can play some fun, high energy games.
If these dogs don't get enough exercise, they can easily become bored or depressed. As much as they love cuddling up on the couch, they need time to run around!
Training
The importance of training cannot be stressed enough in breed with a strong prey drive like this.
Training will help to ensure you can control your dog in situations where they might be unsafe. Recall is especially important in dogs with a high chase instinct. But, the best method for avoiding this is prevention.
Training can also be a great way to provide your dog with some exercise and mental stimulation. But, keep sessions short and fun so they don't get bored.
Greyhounds as pets take to consistent, positive training very well, thanks to their intelligence. This makes them great candidates for dog shows too.
In fact, Greyhounds were one of the first breeds that appeared in American dog shows!
Socialization
Something else we touched on briefly earlier is the importance of socialization. Socialization happens when dogs are puppies, and involves showing them new people, places, and things.
This can prevent aggression in older dogs and reduce fear-based responses. But, the socialization window is small. So needs to happen from the moment you bring your puppy home.
In Greyhounds as pets, socialization is extremely important if they will be living in a home with small children or other animals.
Socialization can be harder when choosing a rescue Greyhound. But, if you are getting a puppy, this isn't something that should be neglected.
Greyhound Health and Care
Like any breed, Greyhounds can be prone to certain health issues. Some of these can be tested for.
Let's take a quick look at some of the health issues to be aware of when choosing Greyhounds as pets.
Gastric Dilatation Volvulus
This problem is also known as Canine Bloat, and unfortunately cannot be tested for. It is common in deep chested breeds like the Greyhound.
Gastric Dilatation Volvulus occurs when your dog's stomach fills with gas and twists. It can be fatal, so it is really important to keep an eye out for.
Cancer
A 2008 web-based health survey found that cancer was the main cause of death within a 2 year period for retired racing Greyhounds.
It made up 58% of deaths found by the survey over this 2 year period.
The types of cancer varied, but the most common was Osteosarcoma, which is a type of bone cancer.
Other Problems
A 2016 study looking at Greyhounds under veterinary care also suggested a predisposition to the following health issues:
Stroke
Eye problems, such as Chronic Superficial Keratitis
Heart problems
Skeletal disorders
Greyhound Lifespan
A 2010 study found the median average age of Greyhound dogs to be around 9 years old.
But, with great care, and a healthy lifestyle, many of these dogs live longer lives.
Grooming and Shedding
Greyhounds as pets have a short sleek coat. So are not high maintenance when it comes to grooming. An occasional brush, and weekly rub downs are usually enough to keep their coat clean and shiny.
These dogs will shed occasionally. But grooming can help to keep on top of this.
More importantly, you will need to check your Greyhound's nails. Their nails grow quickly and can become uncomfortable if not regularly clipped or trimmed when they grow too long.
You should also work to keep your Greyhound's ears free from wax, and their teeth clean.
Do Greyhounds Make Good Family Pets?
Greyhounds as pets can be perfect for the right home. These dogs need regular exercise in a safe, enclosed space. But they also need to spend plenty of time with their families.
They are social dogs that will become stressed if left alone for long periods of time.
Greyhounds as pets can have a strong prey drive. Especially those who have been used as racing or coursing dogs.
So, this may not be the best breed if you have young children or other animals in your household.
But, for an active, dedicated family, Greyhounds will be a wonderful and loving addition.
Rescuing a Greyhound
There are still a lot of Greyhounds used for racing. When they are too old to compete, these dogs are often put up for rescue, or retired to be kept as pets.
Rescuing a retired racing Greyhound can be a wonderful way for you to get a pet and to give one of these lovely dogs a second chance at a comfortable home.
So, definitely consider rescue as an option if you are looking for a Greyhound pet. As studies have shown, predatory behavior should not rule out adoption for ex-racing dogs, as it can be easily solved with preventative measures.
Rescue centers will often cost a lot less than a puppy from a reputable breeder, and some rescue dogs are still very young. Plus, rescue centers can tell you about the personality of the dog you will be bringing home.
It will be easy to find a Greyhound from a rescue center, as there are many of them around. Scroll to the end of this article for a list of rescues we have found for you.
Finding a Greyhound Puppy
You may be able to find Greyhound puppies in rescue centers, as there are so many of them around. So, this is a great first place to look.
If you choose to go to a breeder, make sure you choose a reputable breeder. Avoid puppy mills and pet stores, as these places do not treat their animals well.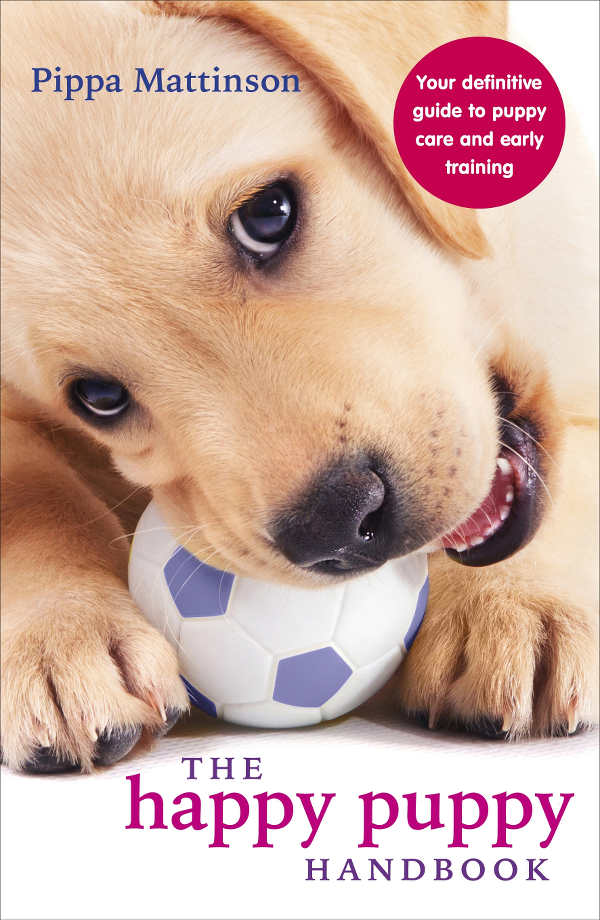 You could start your search for a breeder online. But look at reviews, and make sure to go to your breeder with a list of questions.
Try to meet both of the parent dogs to see their personalities, and take a look at where and how the puppies are kept.
If you need more help with finding a puppy, you can use our puppy search guide.
Raising a Greyhound Puppy
Caring for a vulnerable Greyhound puppy is a big responsibility.
There are some great guides to help you with all aspects of puppy care and training. You'll find them listed on our puppy page.
Popular Greyhound Breed Mixes
As designer breeds gain popularity, you may start to see more and more Greyhound mixes around.
It's important to remember that mixed breed dogs can inherit any traits from either of their parent breeds.
So, if you choose a Greyhound mix, they may be less like the dogs we've described in this article.
Comparing the Greyhound with Other Breeds
If you aren't sure that the Greyhound's temperament and needs are right for your family, you might want to consider a different dog.
Italian Greyhounds are much smaller if it's size that will be a problem.
If you want a dog that is more likely to get along with children and other animals, you might want to look at the Labrador Retriever.
We have plenty of guides on our breed page that you can look at if you want to compare the Greyhound with another dog.
Similar Breeds
Sometimes dog breeds don't suit our lifestyle, and that's okay! If you don't think Greyhounds as pets are right for you, there are lots of similar breeds you can consider.
Here are some other dogs that might suit your family:
Hopefully one of these will suit your home!
Greyhound Mixes
As well as similar breeds, you might find that a Greyhound mix is the right dog for you.
Pros And Cons of Getting A Greyhound
We've covered a lot of information in this guide. So, let's recap the pros and cons of this loving breed as a quick summary.
Cons
Greyhounds as pets need plenty of enclosed space to run off leash
These dogs have a very strong prey drive
They may not suit homes with small children or young animals
Greyhounds will not suit homes where they are left alone for extended periods
They need plenty of general care, including regular nail trimming.
Pros
These dogs are loving and affectionate towards their families
They love cuddling on the couch, just as much as running around
There are plenty of rescue dogs available, so it will be easy to find a Greyhound
They are not heavy shedders, and have a low-maintenance coat
Plus, they come in a huge variety of colors and patterns!
Greyhound Products and Accessories
When bringing Greyhounds as pets into your home, you need plenty of things to prepare. Whether it's a rescue dog or a puppy!
Take a look at our guides below.
Next, we will look at some links to rescue centers where you will find Greyhounds waiting for loving homes.
Greyhound Breed Rescues
These are just a few Greyhound rescue centers out there. If you can think of any we've missed, let us know in the comments!
USA
UK
Canada
Australia
References And Resources