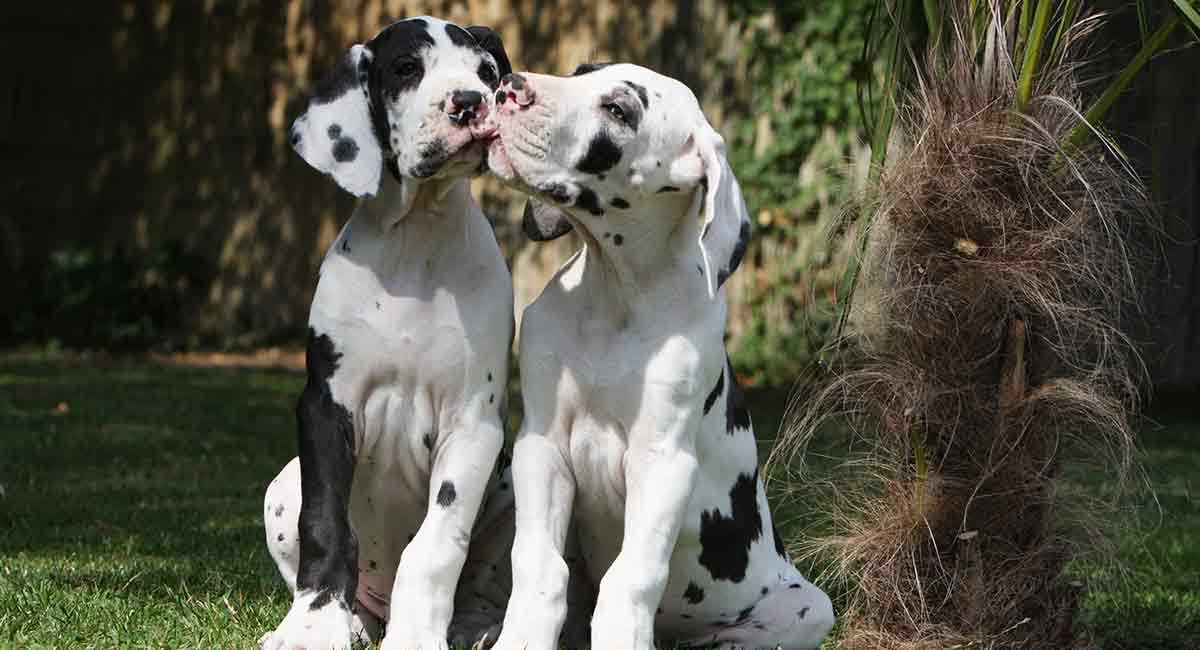 The typical Great Dane temperament is one that is friendly and loving.
But he isn't without his downsides.
Despite has colossal size!
The Great Dane is known as the "Apollo of Dogs."
A full-grown Great Dane can weigh up to 175 pounds and stand over 30 inches tall.
On his hind legs, he towers over most people.
That is one big dog!
But the Great Dane no clumsy oaf. In fact, they're admired for their elegance and regal bearing.
Understanding a dog's temperament is one of the most important elements of choosing a pet.
When you're looking at bringing one of the world's largest breeds into your home, knowing what you're getting yourself into is an absolute necessity.
Let's get to know the Great Dane and find out if his temperament is a good match for you.
The Typical Great Dane Temperament
You may not be able to tell by looking at him, but the typical Great Dane usually has a temperament that is mild-mannered, patient, and friendly.
They're known to be loyal, loving, good with children, and even other pets, if they're brought up together.
While their size can be intimidating, the breed is often called a gentle giant.
They're also referred to as the world's biggest lapdog.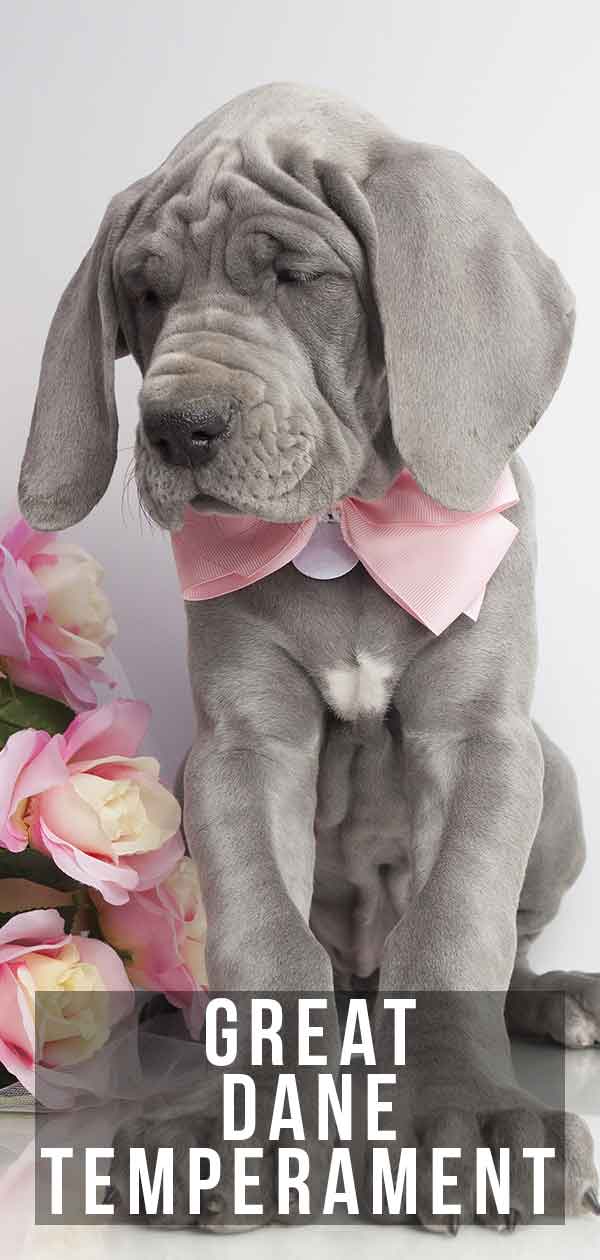 That's right, these affectionate giants like to sit in your lap or jump up on you to give you a big hug.
However, a dog's temperament is a combination of both inherited and learned behavior.
This brings us to the importance of socialization and training your Great Dane.
Importance of Socialization for the Great Dane
Despite a generally affable disposition, the Great Dane needs to be extremely well socialized.
Any dog this size has the potential to be dangerous.
Introducing them to other people, dogs, environments, and situations from a very young age is crucial.
Great Danes grow quickly, but are slow to mature mentally.
Without proper socialization, a Great Dane can become suspicious, aggressive, destructive, and anxious.
Needless to say, these are not personality traits you want in a dog that's bigger than you are.
Anyone who's considering bringing a Great Dane into their life must be serious about making a commitment to early socialization and appropriate training.
Are Great Danes Easy to Train?
Great Danes tend to be people pleasers, which means they respond agreeably and quickly to training.
Crate training often works well for housebreaking and chewing prevention for puppies.
Obedience training, in which you teach your dog basic commands like, "sit," "come," "down," and "stay," is a must for a dog this size.
They will respond well to consistent training methods that are firm, but gentle.
These dogs can be very sensitive. Harsh words will only make them suspicious and mistrustful.
This is definitely not how you want your Great Dane to feel about you.
Importance of Exercise for the Great Dane
Unlike many big dogs, the Great Dane tends to be sort of a couch potato.
He's perfectly happy lounging around the house all day long.
However, a lazy Dane can quickly become overweight and this can cause them plenty of health problems.
Great Danes need regular daily exercise.
A brisk walk two or three times a day can be sufficient.
Jogging and more strenuous activities should be reserved for dogs who are older than two years of age, to reduce the impact on growing joints and bones.
Regular exercise also serves as a way for you to spend time with your Dane.
This is not only important for companionship, but also for reducing stress, anxiety, and boredom in your pet.
All of these things can lead to destructive behavior.
Are Great Danes Friendly?
Like people, dogs are individuals with their own unique personalities.
While many Great Danes are naturally sociable and friendly with everyone they meet, others have a tendency to be aloof with strangers.
Remember that it was once their job to guard the estates of German nobles. Some dogs retain their protective instincts.
This is why socialization is so important.
Are Great Danes Aggressive?
Without careful socialization, these dogs can become fearful and suspicious and this can lead to aggressive behavior.
Unfortunately, there are Great Danes who are aggressive with other dogs and there are even some who've attacked people.
Growling is often a sign of aggression.
Remember that the Great Dane has hunting instincts and a natural drive to chase prey.
Because of his massive size, a Great Dane who doesn't have the ability to cope in certain situations can become dangerous and destructive.
In most cases dogs who are fearful and aggressive are the result of poor breeding or improper training.
To ensure your Great Dane is a peaceful emissary of this giant breed, the importance of socialization cannot be overstated.
Great Danes and Separation Anxiety
Great Danes are happiest when they're with the people they love.
Human company is very important to this breed and if they're left alone too much it can lead to behavior problems.
Separation anxiety occurs when a dog is alone and becomes distressed.
This can lead to confusion, disobedience, destructiveness, and even aggression.
Great Danes who are left alone a lot can be prone to nuisance barking.
Their deep, loud, bark has a tendency to carry, as your neighbors will no doubt tell you.
Dogs who are unable to cope with being alone sometimes suffer emotional disorders that can impact behavior and even health.
It's important that they don't feel isolated and receive adequate attention.
Daily exercise and play sessions that provide physical and mental stimulation will go a long way in reducing excess energy, boredom, and anxiety.
Do Great Danes Like Other Dogs?
Great Danes will generally get along well with other dogs, especially if they're raised together.
Ultimately, their acceptance of other pets in the home will have a lot to do with the individual dog and early socialization.
Some Great Danes can be forceful and aggressive with dogs they don't know.
This breed needs to be subjected to a wide array of experiences with other dogs.
This will instill them with confidence and encourage a secure and stable temperament.
To build their confidence, young Great Danes must be taken out into the world more frequently than most other breeds.
Natural Instincts
Today's Great Dane is primarily known as an affectionate and playful pet.
However, it's important not to entirely disregard their roots.
Great Danes were once a fearless and powerful hunting dog capable of great speed.
In fact, they were originally called boar hounds, when they were hunting the ferocious European wild boar.
It's only through generations of selective breeding that the Great Dane has metamorphosed from a fierce hunter to a gentle companion.
The natural instincts that they can retain include a prey drive.
As hunters they can view small animals, other pets, and even young children as quarry.
If the animal or child is running, the Dane's impulse to chase and capture is further amplified.
It should be noted that dogs who don't receive enough mental stimulation and physical exercise are often at a higher risk for having a high prey drive.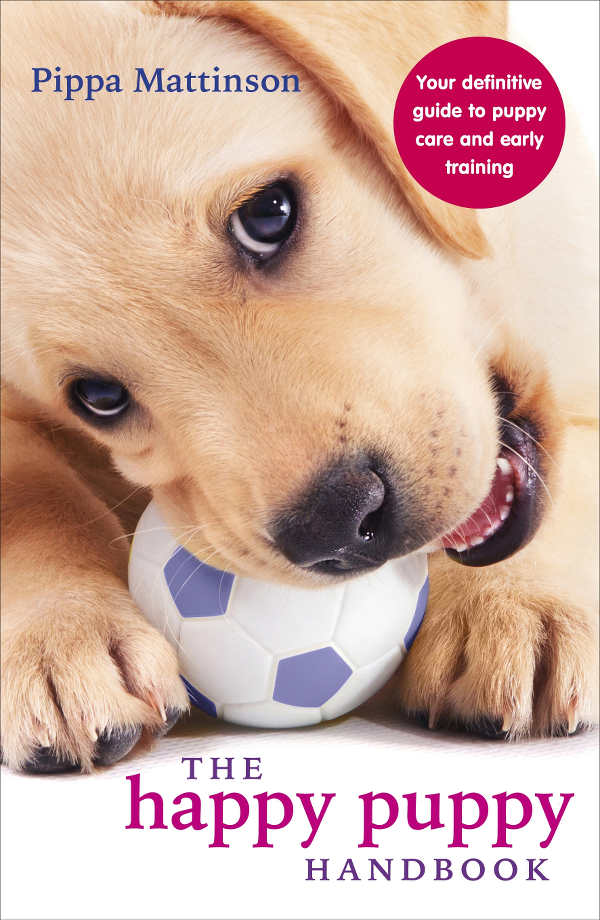 Are Great Danes Protective?
It's not uncommon for Great Danes to be protective of their owners if they sense they're in danger.
However, protective and guarding instincts tend to vary with the individual dog.
Most Great Danes are happy to announce the arrival of visitors with their loud, booming bark.
In some cases their deep bark and immense size is enough to scare off intruders.
Some Great Danes are friendly with everyone they encounter.
Others will take a while to warm up to strangers.
Dogs who haven't been properly socialized can be shy and skittish.
Are Great Danes Good Family Pets?
Most Great Danes are friendly, affectionate, and easygoing.
However, their sheer size means that they do have some unique requirements.
Although this isn't a breed that needs an abundance of exercise, they do require a certain amount of space.
This makes them ill-suited to apartment living and small backyards.
Their giant appetite can vastly increase your weekly food bill.
And don't forget they're tall enough to grab food off of tables and countertops.
Their playful personality makes them compatible with children, as long as they're big enough to manage such a large dog.
Even walking a Great Dane on a leash can be a challenge for some people.
Most importantly, Great Danes need lots of love and attention.
This breed can thrive only when they are a member of the family in every possible way.
Do you have a Great Dane? Let us know about your pet in the comments!
References and Resources