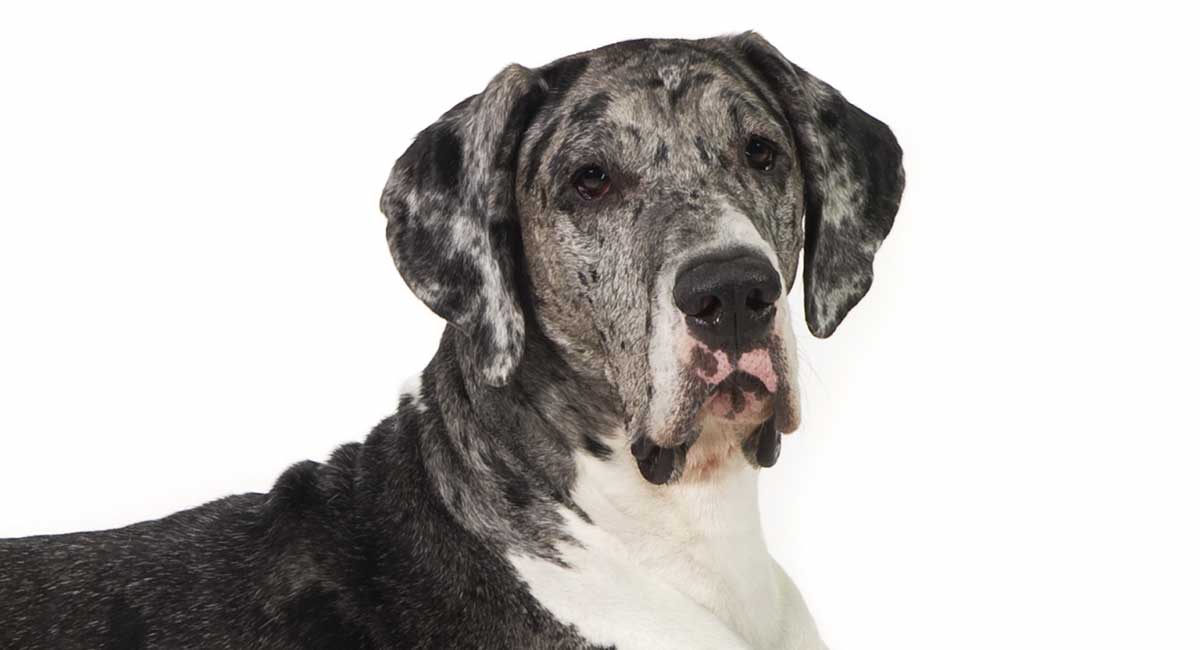 The Great Dane lifespan is a popular topic for the well-loved dog breed, whose giant size certainly draws the eye.
However, if you have ever shown an interest in this breed, you may have quickly learned the Great Dane lifespan is significantly shorter than a lot of other breeds.
In this article, we aim to show you just why this is the case, along with some tips to help promote longer Great Dane lifespan.
How Long Do Great Danes Live?
Looking for the actual average Great Dane lifespan can be a bit confusing online. Different people conclude different age ranges that contradict one another.
So which one is true?
Rather than taking the internet's unsubstantiated claims as proof, we should look at the scientifically-backed statistics to find the truth.
A scientific study performed in 2013 describes the Great Dane as one of the shortest-living dog breeds, with a median lifespan of 6.0 years within its compiled data on the breed.
Another study that took place within the UK in 2010 states that the Great Dane has a median lifespan of 6.5 years within their set of data.
These two different scientific studies arrive at very similar conclusions despite having completely different data sets. We can conclude that it is very likely that 6.0-6.5 years is close to a true average Great Dane lifespan.
It's important to note that it is possible for Great Danes to live longer than this average. Some Great Danes can live up to ten years or more.
However, the point still remains that the average lifespan of this breed is significantly lower than most other breeds.
But why is this the case?
Causes of the Great Danes Shortened Lifespan
Across the animal kingdom, larger sizes come with larger lifespans. For example, an elephant can live for 60-70 years, whilst a common sparrow may only live 2-3 years. This is a big generalization of course!
But when it comes to dog breeds, larger sizes seem to correlate with shorter lifespans instead.
It's not only the Great Dane that runs into this problem; giant breeds such as the Irish Wolfhound, Leonberger, and Mastiff all have significantly shorter lifespans in comparison with other breeds.
So what is it about large sizes in dogs that causes this effect on their lifespan? A scientific study that sought to answer this question confirms there is a negative relationship between size and longevity if they consider variations amongst breeds.
They state that a cause of this may be artificial selection; breeders across generations breed their largest dogs together specifically with the goal of creating larger and larger dogs.
This rapid growth within breeds seems to lead to much higher incidences of severe developmental diseases that severely impact the overall lifespan of giant dog breeds.
Another scientific study into this matter found that giant breeds tend to age a lot faster. They concluded that this is a major cause of the shortened lifespan we see in these breeds.
These two causes combined are some of the big factors that lead to the short Great Dane lifespan. But another significant factor is the health risks that the Great Dane is predisposed to.
Great Dane Health Risks
Some severe health risks exist within this breed. If present, they can significantly lower the Great Dane lifespan or even be fatal.
An incredibly severe condition known as Bloat can develop within Great Danes, and can quickly cut their life short if it is not treated within a few hours.
Bloat is where the stomach fills with gas and then twists, cutting off the blood supply to the stomach and other digestive organs, whilst simultaneously impeding blood from returning to the heart. This causes cell death, which then releases toxins into the blood. If left unchecked, it will be fatal.
If you own or are thinking about owning a Great Dane, it's well worth acquainting yourself with the symptoms of the condition and to have a plan of action for if it occurs.
Another big killer of Great Danes is Dilated Cardiomyopathy. This is a heart disease that targets the muscle of the heart, resulting in poor pumping ability. Unfortunately, the disease is progressive and incurable and eventually may lead to congestive heart failure.
This condition, along with other heart problems, is found to be a cause of mortality that was 21x more prevalent within Great Danes than in other breeds.
These major health risks are another factor leading to the Great Danes shortened lifespan. What can actually be done to help ensure that a Great Dane lives as long as possible, despite the odds?

Keeping a Great Dane Healthy
It is possible for a Great Danes lifespan to be significantly longer than the 6-year average. Of course, you can't truly guarantee a Great Dane lifespan, but you can care for them fantastically throughout their life.
You can take actions that can promote good health, which then, in turn, can promote a longer life.
Choosing a Good Breeder
The first step is to ensure that you buy your Great Dane puppy from a reputable and established breeder. A good breeder will screen their stock for genetic health conditions, and show you proof there will not be an issue within your puppy.
The longest living breeds tend to have less genetic health problems to worry about so buying a Great Dane puppy free from any genetic issues already gets you started off on the right foot!
Ensuring Their Diet is Top Notch
Another thing you can do is ensure that you are fulfilling all their nutritional needs throughout their life, especially during their development as a puppy.
Giant breeds such as the Great Dane grow at an alarming rate, and therefore they require that their diet as a puppy is great so that they can develop correctly. Good nutrition at this stage goes a long way in avoiding developmental diseases and conditions such as Hip Dysplasia.
Work with your vet to create a diet plan that fulfills all your Great Dane's nutritional needs. Your Great Dane will thank you for it!
We also have an article here to serve as a guide for feeding Great Dane puppies.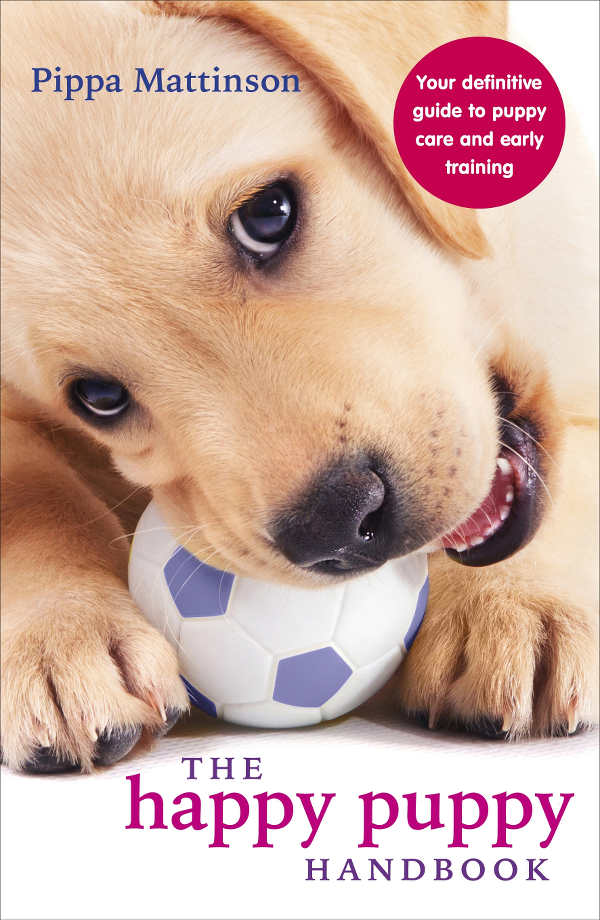 Along with their diet, keep an eye on your Great Dane's weight. Being under or overweight can increase the risks for many severe health conditions that may shorten the Great Dane lifespan.
Work with your vet to understand the ideal weight for your Great Dane and work towards it.
Keeping them Groomed and Exercised
Finally, general care goes a long way.
Making sure they are trained and socialized from a young age means less chance of them getting themselves into dangerous situations and keeping them groomed reduces the chance of skin conditions and other health problems.
Fulfilling their daily exercise needs is also a great way of keeping their bodies in good shape, and some of the most active dog breeds are long-living, like the Australian Shepherd.
Great Dane Lifespan and You
The Great Dane can be a wonderful companion in the right hands, but sadly with a shorter lifespan than most. However, if you bought them from a good breeder and fulfilling all their needs, you are giving them the best chance at a long life.
Have you ever owned a Great Dane? What do you think promotes a long life within this breed?
Let us know below!
References and Resources
O'Neill, DG, et al, Longevity and mortality of owned dogs in England The Veterinary Journal, 2013
Adams, VJ, et al, Methods and mortality results of a health survey of purebred dogs in the UK The Journal of Small Animal Practice, 2010
Battaglia, CL, Bloat and the Risk Factors, Breeding Better Dogs
Richardson, DC, The Role of Nutrition in Canine Hip Dysplasia Veterinary Clinics of North America: Small Animal Practice, 1992
Meurs, KM, et al, Clinical features of dilated cardiomyopathy in Great Danes and results of a pedigree analysis: 17 cases (1990-2000), Journal of the American Veterinary Medical Association, 2001
Galis, F, et al, Do large dogs die young?, Journal of Experimental Zoology Part B: Molecular and Developmental Evolution, 2006
Kraus, C, et al, The Size-Life Span Trade-Off Decomposed: Why Large Dogs Die Young, The American Naturalist, 2013
Egenvall, A, et al, Mortality in over 350,000 Insured Swedish Dogs from 1995-2000: II. Breed-Specific Age and Survival Patterns and Relative Risk for Causes of Death, Acta Veterinaria Scandinavica, 2005