The Best 160 German Names for Your German Dog
Whether you're bringing a German dog into your life or you are the one with the German roots, we have a list of German dog names just for you and your pooch!
German Dog Names
So, you're not sure what to name your new dog. All you know is that you definitely want to saddle him or her with a nice, strong name and you're considering German dog names.
Still, there are a few things we recommend you consider before just jumping on the first name you come across. And while there really aren't any rules when it comes to naming your pooch, there are some suggestions.
Experts have found that dogs seem to latch onto names best when they are no shorter than two syllables and no longer than three. And while names like Maximillian and Rue are popular and cute, your dog may latch on best to a two-syllable name like Riley or Baxter.
But don't let that discourage you from giving your dream dog a dream name. The good news is that while two syllable dog names may stick quicker than others, most experts agree that with consistent training, positive reinforcement, and lots of patience, your dog will likely be able to learn his or her name in under two weeks.
So, is there anything else to consider when considering naming your dog? Well, you may not want to name your dog something silly or off-the-wall as a joke, lest he learns it on you and then you become stuck with it.
Imagine naming your dog Bubble-Butt and then letting him out in your backyard to go to the bathroom. Eventually, you'll have to call Bubble-Butt back in, and that can get a little awkward if your neighbors are out and about.
Of course, if awkward is your thing, then Bubble-Butt name away my attention seeking friend!
And alas, with no more suggestions to think of, let's move on to our wonderful list of German dog names!
Best German Dog Names
Are you into following the trends?
Then you're in luck!
You may be surprised to learn that some of the most popular dog names available have German roots!
So, what are some of the most popular German dog names for both male and female dogs around? Let's take a look!
Bruno
Felix
Waldo
Max
Ava
Kaiser
Emma
Axel
Sofie
Otto
August
Rudy
Klaus
Ella
Addie
Zelda
Fritz
Heidi
Lola
Alvin
And while these names are super cute and oh-so-popular, you may be on the hunt for a gender-specific name for your pup.
Keep reading for some of the best female German dog names we could find!
Female German Dog Names
There is something both pretty and powerful about female German dog names, don't you think?
We love that this list mixes brains, brawn, and beauty, and gives a kind of girl-power quality to your lovely lady pooch.
Of course, if you have a male dog and find one of these names would perfectly suit him, just remember that there are really no rules here! See for yourself!
Hilda
Fritzi
Ida
Mischa
Millie
Gretchen
Frederika
Wanda
Marta
Leona
Greta
Claudia
Trudy
Beatrix
Liesel
Bernadette
Annette
Amelia
Britta
Ada
And if you loved these gorgeous female German dog names but are thirsty for more female dog names, visit us here.
We've got a complete list of fabulous female dog names perfect for your little lady (or lad).
And speaking of your lad, if you would prefer some more masculine sounding German dog names, check out our list below!
Male German Dog Names
It's not difficult to find a masculine sounding German dog name. They all sound pretty powerful and manly.
So, whether you have a strong, powerful female dog on your hands or your male dog needs to be suited up with a name as manly as he is, this is the list for you!
Check it out!
Gunther
Dirk
Emmet
Baldwin
Hans
Albert
Franz
Leonard
Dedrick
Otto
Heinz
Roland
Dieter
Schwartz
Ernie
Walter
Arlo
Rolf
Bach
Wolfgang
And for even more manly man male dog names, visit us here!
Cool German Dog Names
There is a reason your dog is your dog.
He is cool as ice and oh-so-swaggy. And if you're looking for an awesome German dog name to put the swag to his wag, then don't skip these next German dog names.
Crazy rad, throw on your shades and take a look at these wicked cool German dog names for both male and female dogs!
Stein
Berlin
Heidi Klum
Mercedes
Porsche
Eis (Ice)
Adler (Eagle)
Benz
Heinz
Mercedes Benz
Cologne
Vienna
Bavaria
Audi
Schwarzenegger
Gunter
Johannes
Ulf (Wolf)
Hessia
Waltz
If you thought these names were completely awesome but still not cool enough for your totally badass pup, then we've got an even bigger list of cool dog names for you to check out here.
Cute German Dog Names
The cute list of dog names is perhaps one of our most favorite. And oh boy do we have an adorable selection of cute German dog names for you!
Whether you want your dog to have a German name that is inspired by a cute little animal or even inspired by a German character from a children's storybook, we have you covered.
Get ready for some serious aww-ing.
Maus (Mouse)
Hase (bunny)
Schnucki (Sweetie)
Rapunzel
Oma (Grandma)
Gretel
Hund (dog)
Barchen (little bear)
Joli (pretty)
Opa (grandpa)
Nixie (Water Sprite)
Hansel
Holle (beloved)
Hahn (Rooster)
Anna
Strom (Stream)
Carolyn (Song)
Morgen (Morning)
Leyna (Little Angel)
Faiga (Bird)
Alright, so maybe you haven't totally melted into a giant puddle of hearts, and that's okay. We have an even bigger list of cute dog names just for you to coo over! Take a look for yourself here!
Funny German Dog Names
Yes, okay. We know we said that the cute list of German dog names was our favorite, but we forgot about the funny list of German dog names.
And who doesn't like a bit of a laugh?
If you're the class clown and need a name to fit that comedic dog of yours, then you're in luck. Behold our hilarious list of laugh-out-loud German dog names.
Albert Whinstein
Wolfgang Pup
Barker von Wagner
Mozbark
Schafer (Shepherd)
Bengel (Rascal)
Bello (Barker)
Bark-thoven
Wagger von Schmitt
Pelzig (Furry)
Doggfried (Gottfried)
Bork (bark)
Albert von Fluffinbach
Woofgang
Ludwig Wagglesworth
Borkis Barker
Borkis Lick-tenstein
Woof-gang Pup
Wiggle von Waggle
Ulrich von Lick-tenstein
And if this exceptional list of interesting and funny German dog names got you in the mood for even more one of a kind German dog names, we've got you covered!
Take a look at our wonderful list of unique German-themed dog names below!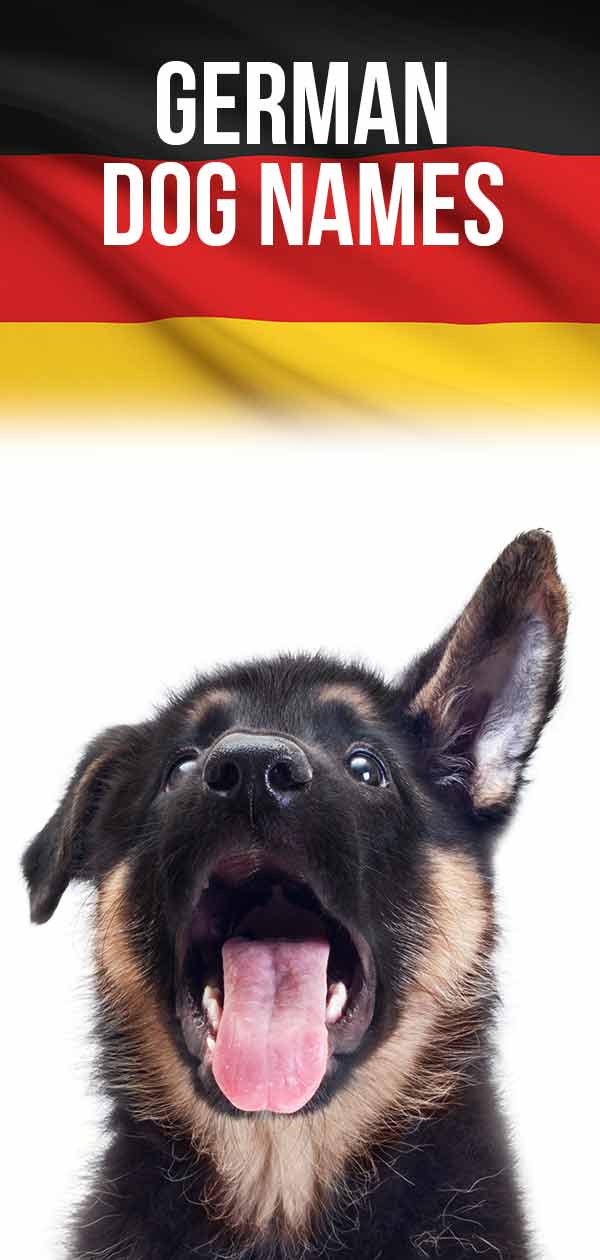 Unique German Dog Names
What we love most about unique dog names is that they are so uncommon you'll hardly ever get your pup mixed up with another when in a public pooch setting.
If you love to stand out in a crowd then take note, because these are twenty of the most unique German dog names we could find!
Heller
Ellery
Rowland
Otis
Kellen
Norberta
Pepin
Maud
Nordica
Millicent
Baldur
Richelle
Fabian
Ulrich
Dino
Aldous
Blitz
Manfred
Boris
Ancel
Need an even larger list of unique dog names to choose from? Just give us a click here!
Tough German Dog Names
Just like powerful, masculine sounding German names, tough sounding German names are pretty easy to come by.
It helps that some of the toughest folks we know are German, like Arnold Schwarzenegger, for example.
If your dog is a bad dude with an attitude and needs a name to suit his tough-guy (or girl) persona, then this is the list for you.
Arnold Schwarzenegger
Ursula
Jaeger (Hunter)
Helmut (courageous)
Guthrie (War hero)
Fantom (Ghost)
Jarvis (Talented Spearman)
Luther (Warrior)
Keene (Bold)
Norbert (Hero)
Lance (Knight's Attendant)
Ritter (Knight)
Roderick (Famous Ruler)
Penrod (Commander)
Roger (Spearman)
Theobold (Boldest)
Verner (Defending Army)
Varick (Protecting Ruler)
Amara (Immortal)
Richard (Brave One)
Of course, German names aren't the only tough sounding names around! Just click here for more tough sounding names for male and female dogs!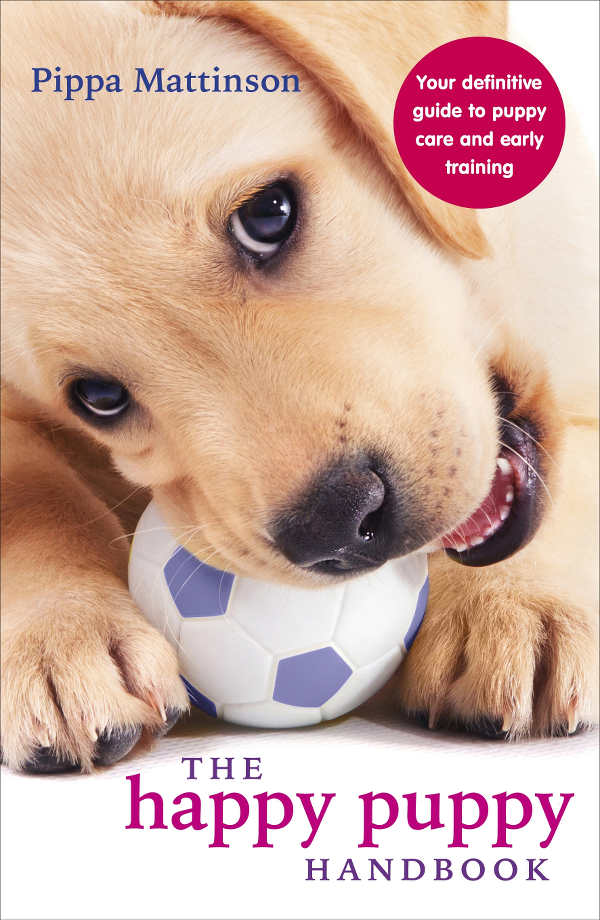 Fun Facts About German Dog Names
While your dog does not have to be German to have a German dog name, you may be surprised to learn that there are a whole bunch of dogs with German roots!
In fact, Boxers, Great Danes, German Shepherds, Dachshunds, Rottweilers, Dobermans, and Affenpinschers are just a small group that make up a long list of German dogs!
German Shepherds are perhaps the most famous of the German dogs, steadily ranking in as a top-five breed in the US, according to the American Kennel Club.
So, if you have a dog with German roots, or you just have a new puppy or rescue dog who needs a German name, we hope this article was helpful.
And for an even larger list of wonderful dog names to choose from, visit us here!
References
Mary B. Harris, Some Factors Influencing Selection and Naming of Pets, Psychological Reports,
Ai Kutsumi, Miho Nagasawa, Mitsuaki OHTA, Nobuyo OHTANI, Importance of Puppy Training and Future Behavior of the Dog, Journal of Veterinary Medical Science
Ian Dunbar, Before & After Getting Your Puppy: The Positive Approach to Raising a Happy, Healthy & Well-Behaved Dog, Chapter 1, What's Important to Know Right Away
Brian Hare, Michael Tomasello, Human-Like Social Skills in Dogs?, Trends in Cognitive Sciences, Volume 9, Issue 9, Pages 439-444,
Emanuela Prato-Previde, Deborah Mary Custance, Catrina Spiezio, Francesca Sabatini, Is the Dog-Human Relationship an Attachment Bond? An Observational Study Using Ainsworth's Strange Situation, Behaviour, Volume 140, Pages 225-254