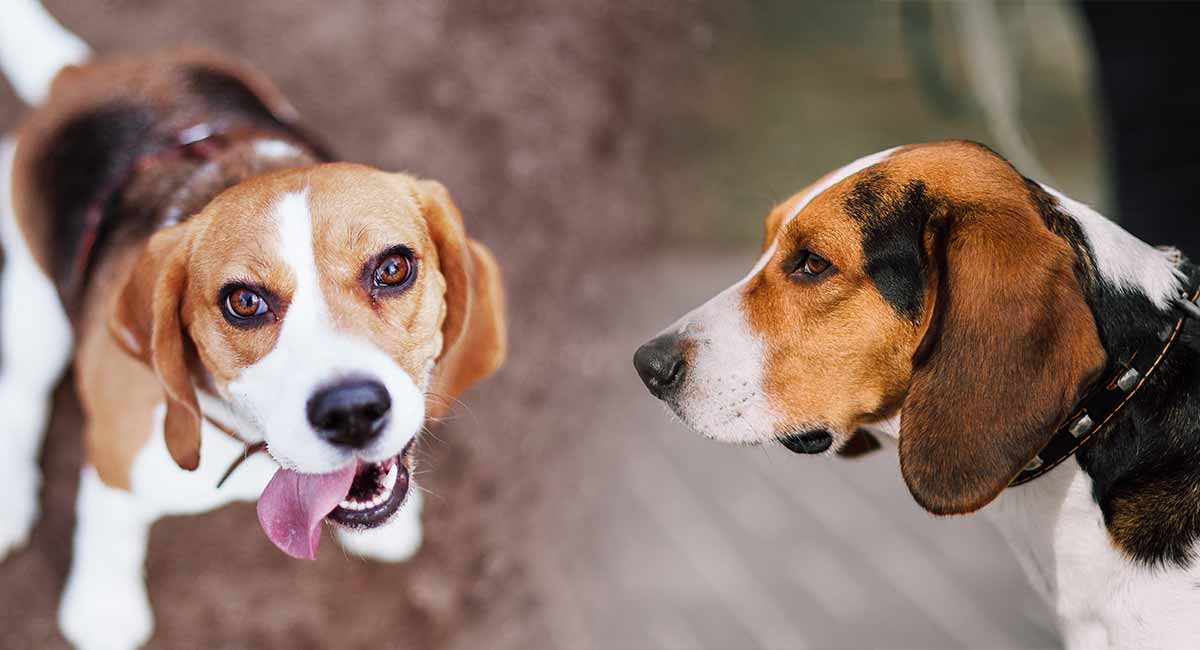 Are you having trouble deciding between the Foxhound Vs Beagle?
Or even telling the two apart?
Although similar in appearance, there are actually some big difference between the Foxhound and Beagle.
So let's see how they stack up!
Foxhound Vs Beagle History
The Foxhound and the Beagle are bred hunting dogs.
What does that mean?
Foxhound origin
The Foxhound, for starters, originally hails from England. Did you know there are two types of Foxhounds?
That's right. The English Foxhound and the American Foxhound may be different breeds, but they share the same roots.
Bred by crossbreeding greyhounds and staghounds in the 1600's, the Foxhound's main purpose was to do as his name suggests—hunt fox.
American settlers, including George Washington himself, enjoyed the sport of fox hunting with hounds so much that he played a vital role in the creation of the American Foxhound by crossing English Foxhounds with French Foxhounds brought over from the Marquis de Lafayette.
Beagle origin
But what about the Beagle?
Documentation also places the Beagle in England, although his very early origin is still considered somewhat of a mystery.
What historians know for certain is that by the 1500's, the majority of Englishmen owned a number of small hounds used for hunting, and it is believed that these hounds are the direct ancestors of today's modern Beagle.
Known as a "foothound," the Beagle became a popular hunting companion for those who were incapable of either owning or riding a horse.
The breed was easy to keep up with on foot and had a keen nose and a wonderful temperament, making him an ideal breed for both hunters and families alike.
Foxhound Vs Beagle Appearance
The Beagle and the Foxhound breeds may look somewhat alike to the novice onlooker.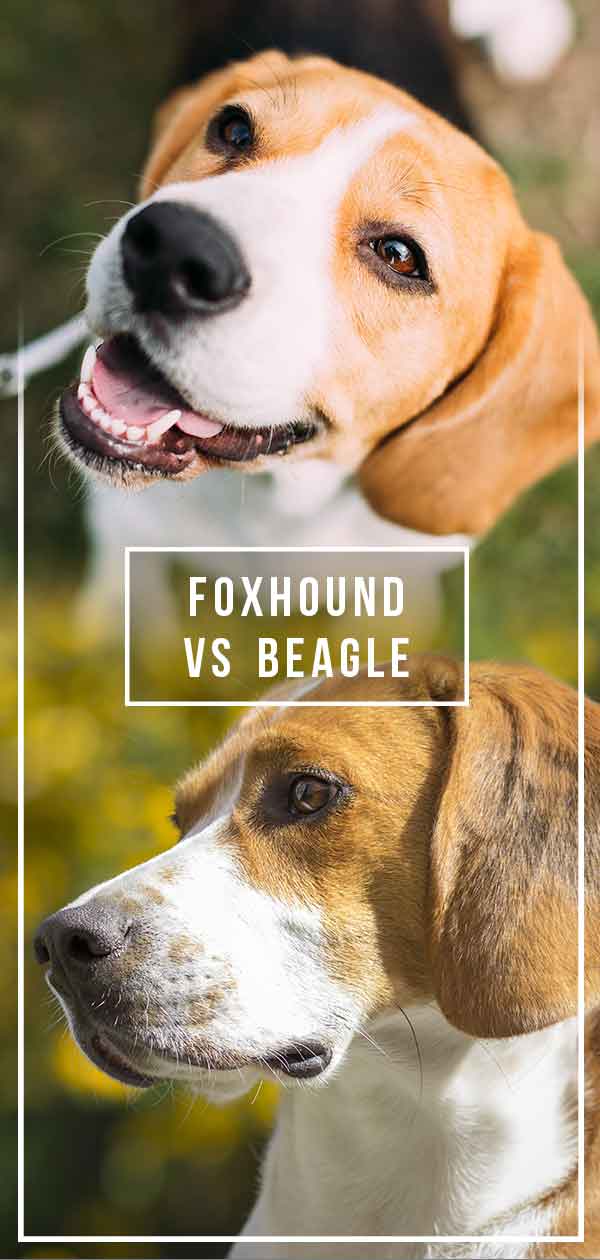 They have similar coats that can come in similar patterns and colors, and they each have long, floppy ears, long tails, and adorable, expressive brown eyes.
However, upon closer inspection, it's easy to tell them apart.
Foxhound appearance
Both Foxhound breeds, for example, are much larger than the Beagle, standing around 21-25 inches tall and weighing between 60-75 pounds.
Their coats are sleek, dense, and lie flat to their bodies.
The English Foxhound comes in three standard colors:
White
Lemon and White
Tri-color
While the American Foxhound's coat comes in six colors:
White
Blue
Tri-Color
White and Cream
Tan
Red
Beagle appearance
The Beagle, as we mentioned, is smaller than his Foxhound counterparts, standing under 13 inches tall and weighing only 20-30 pounds.
His coat comes in the seven colors and combinations total:
Tri-Color
Orange and White
White and Tan
Lemon and White
Brown and White
Chocolate Tri
Red and White
Foxhound Vs Beagle Temperament
Foxhound temperament
Foxhounds were bred to run and will do best in environments where there is a lot of land available to them.
They may not be the best breeds suited to live in smaller homes like apartments and are not highly adaptable to city living.
Foxhound breeds need tons of exercise and free space to run and play, so a securely fenced backyard would be a must for anyone considering owning either an American or an English Foxhound.
However, while they can be high energy, experts say that as long as they are properly exercised, Foxhounds can make great companions for youngsters.
Beagle temperament
The Beagle, on the other hand, is perhaps the most adaptable to different home environments. While he can be very high-energy as well, plenty of exercise and training will help to alleviate any unwanted behaviors.
Both the Foxhound breeds and the Beagle bond closely with their families and should live indoors with their people.
Prospective owners of either breed should remember that these dogs were created for hunting and they each have a very high prey drive.
For this reason, both the Beagle and the Foxhound breeds should be on a leash when walking outside of the home and should be supervised around smaller household pets like hamsters and ferrets.
As always, early socialization and obedience training are key to any dog's temperament and wellbeing.
Foxhound Vs Beagle Training
Foxhound Training
The Foxhound breeds are known to be independent thinkers, as they were bred for generations to follow their noses and lead their masters to their catch.
These dogs like to think on their own and, although intelligent, may present their trainer with a bit of a challenge.
We recommend obedience training for these dogs to help harness their natural independence and intelligence into positive behaviors.
And since these breeds can be prone to destructive behaviors such as chewing when bored, many owners opt to undergo crate training so they can leave their dogs alone with peace of mind.
Beagle Training
The Beagle may have an independent streak as well, but he is easier to train than the Foxhound and will be more eager to please.
Of course, experts always point to positive reinforcement training and its benefits when training dogs.
Worried about potty training an independent-thinker like the Foxhound or the Beagle? Visit us here for information on how to best potty train your new puppy.
Foxhound Vs Beagle Exercise
The Foxhound breeds will certainly require more exercise than the beagle, seeing as they were bred to run for miles and can do so without exerting too much energy.
Still, the Beagle is also a very high-energy breed and will require an adequate amount of exercise every day to stay happy and healthy.
Experts point out that the Foxhound types make excellent companions for those who enjoy running or hiking, while the Beagle will need at least an hour or so of exercise or free play at a dog park each day.
Without proper exercise, both the Foxhound and the Beagle can be prone to obesity, as well as depression, boredom, and destructive behaviors.
Foxhound Vs Beagle Health
Foxhound Health
The Foxhound breeds are, for the most part, considered healthy overall and have a lifespan of 10-13 years.
And while there are no recommended health tests in particular for the English and the American Foxhound, you still may want to consider early health screening with your Foxhound puppy in order to stay on top of any health issues that may arise in the future.
Overall, most Foxhounds can be prone to suffering Bloat, ear infections, dental issues, hip dysplasia, and thrombocytopathy.
Beagle Health
With a lifespan of 10-15 years, the Beagle can be prone to hip dysplasia, hypothyroidism, Luxating patella, epilepsy, eye disorders, ear infections, and dental issues.
The National Breed Club recommends the following health tests for a Beagle:
Ophthalmologist Evaluation
Hip Evaluation
MLS DNA Test
Click here for the AKC's official breed club health statement on the purebred Beagle.
Keep in mind that lifestyle and diet will also play a large role in your dog's overall health, regardless of his breed.
Your dog should eat a high-quality dog food specified for his age, weight, and activity level and you should maintain proper grooming practices.
Luckily, grooming for both the Foxhound and Beagle breeds is simple, and they only need brushing once or twice a week to keep loose hair under control.
Both breeds will also need their nails trimmed regularly and their ears cleaned often to keep them clean and infection free.
Which Breed Makes A Better Pet?
So, it would appear that both the Foxhound types and the Beagle could make an excellent companion for the right person or family.
How do you decide if that person or family is you?
Here is an overview: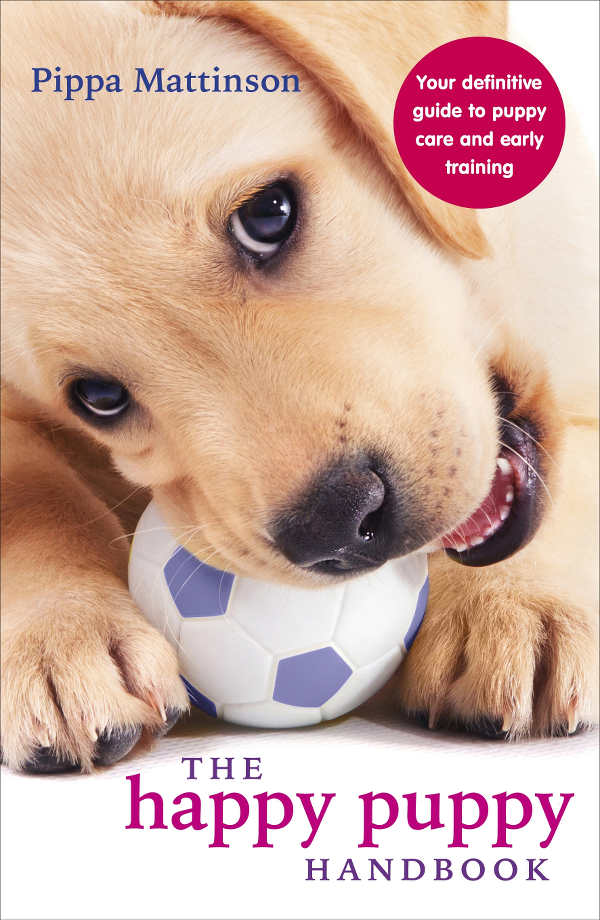 The Foxhound breeds are both highly energetic dogs who will do best in larger homes with acres of land where they can run freely and enjoy free play.
They get along well with children and other dogs, although they are independent thinkers and could be a bit challenging to train.
Foxhounds are also healthier than Beagle breeds, although they can have a shorter lifespan.
Exercise and training
If you are an active person or family who lives in a suburban area and loves camping, running, hiking, or jogging, then Foxhounds may be the right choice for you!
The Beagle, as we mentioned, is more adaptable and can do better in many home types so long as he is properly trained and given plenty of exercise.
He can be an independent thinker as well, but he is more apt to be eager to please and will respond well to positive training methods including lots of treats and praise!
A wonderful family dog, the Beagle is an ideal choice for families with children and other household dogs.
Health issues
However, while he does have a decent lifespan, the Beagle can be prone to a number of serious health issues.
If you are concerned about encountering future health issues with a Beagle or Foxhound puppy, you may want to consider rescuing a Beagle or Foxhound adult dog from a local shelter.
Rescuing has a number of benefits aside from offering a dog in need a good home. The cost of adoption is much less than the cost of going through a breeder.
Furthermore, aspects like health will be more predictable.
For information on rescuing an adult Beagle or Foxhound from a shelter, visit us here.
Other Breed Comparisons
If you've loved reading about the differences between these two breeds, we've got loads of other comparisons you can take a look at.
Just click on the links below!
References and Further Reading
Scot E. Dowd Ph.D., Assessment of Canine Temperament in Relation to Breed Groups, Matrix Canine Research Institute
Vickie Lamb, The Ultimate Hunting Dog Reference Book, A Comprehensive Guide to More Than 60 Sporting Breeds, Chapter 26-27, Training
Tiffani J Howell, Tammie King, Pauleen C Bennett, Puppy Parties and Beyond: the role of early age socialization practices on adult dog behavior, Volume 6, pages 143-153
Journal of Heredity, Volume 94, Issue 1, Analysis of Genetic Variation in 28 Dog Breed Populations With 100 Microsatellite Markers, D.N. Irion A.L. Schaffer, T.R. Famula, M.L. Eggleston, S.S. Hughes N. C. Pedersen
Lowell Acumen DVM, DACVD, MBA, MOA, The Genetic Connection; a Guide to Health Problems in Purebred Dogs, Second Edition, 2011
Stanley Coren, The Intelligence of Dogs, 1994