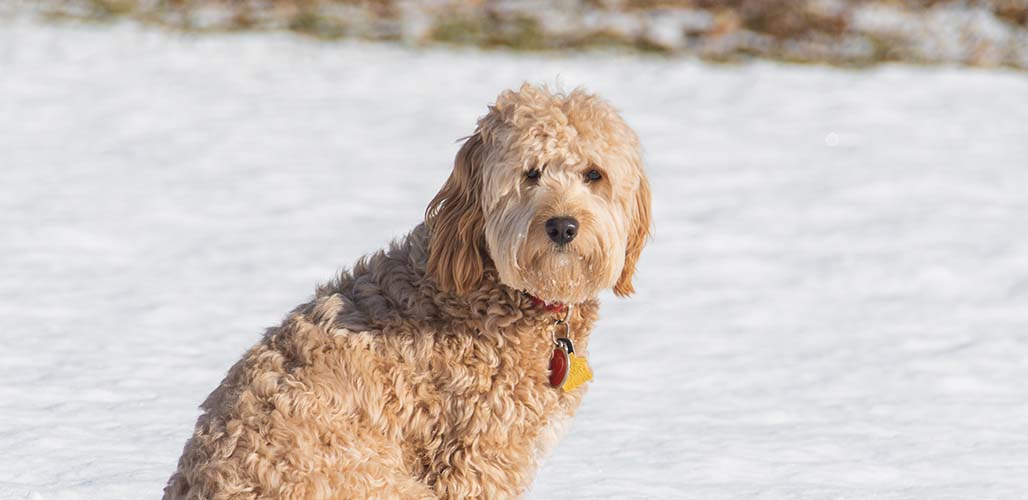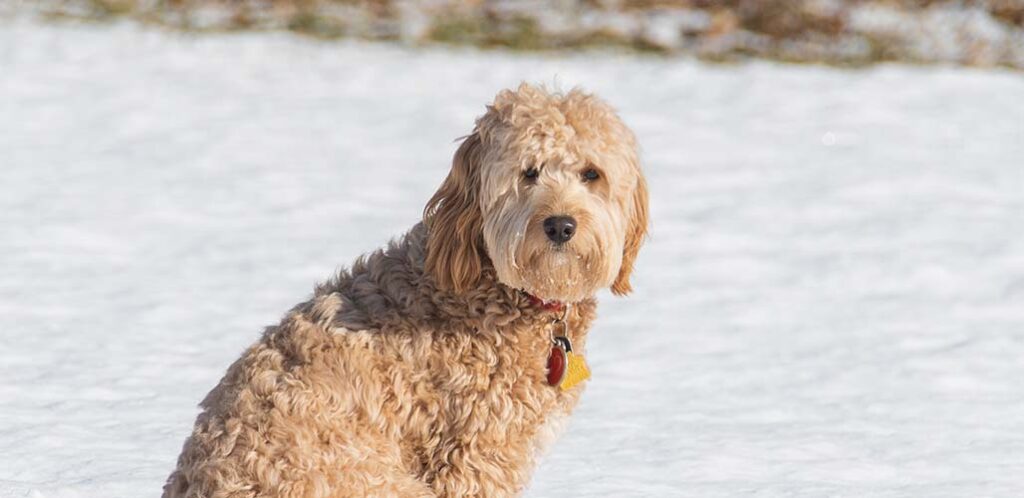 The f1b Mini Goldendoodle is a first generation mix that has been back crossed to a purebred dog. They have a mini Goldendoodle parent and a Miniature Poodle parent. The f1b Mini Goldendoodle will have more Poodle DNA than Golden Retriever, so usually have more in common with that breed. Your f1b Mini Goldendoodle puppy will be low shedding and look an awful lot like a teddy bear. They are fairly well suited to owners with mild canine allergies, but do still produce allergens in the form of dander. Despite the small stature, these are energetic dogs with a quit mind. You'll need to be prepared for plenty of socialization, training and of course, grooming.
Contents
These dogs can actually differ quite a lot depending on the generation and type you choose, so it's a good idea to pay attention to these numbers and letters!
What's the Difference Between F1 and F1b Mini Goldendoodles?
The 'B' makes all the difference between these two types of tiny mixed breed. B stands for 'backcross'. So, an F1b has one F1 Mini Goldendoodle parent, and one purebred Poodle parent – usually a Miniature. The aim with the F1b is to produce a puppy with more Poodle traits than Golden Retriever traits. A smaller body and curlier fur are two much-desired traits!
The F1 Mini Goldendoodle is a first generation mix. This means both of their parents will be purebred dogs. This type of mixed breed dog tends to be the most unpredictable in terms of traits because they can inherit anything from either purebred parent.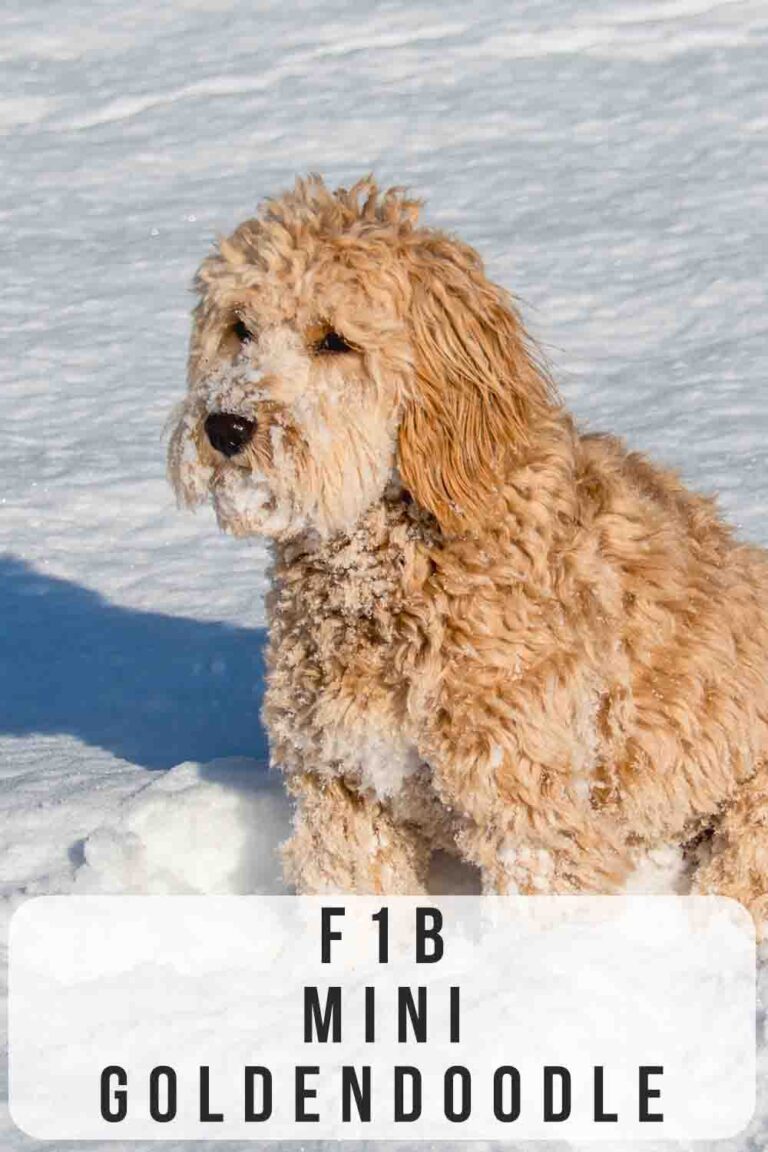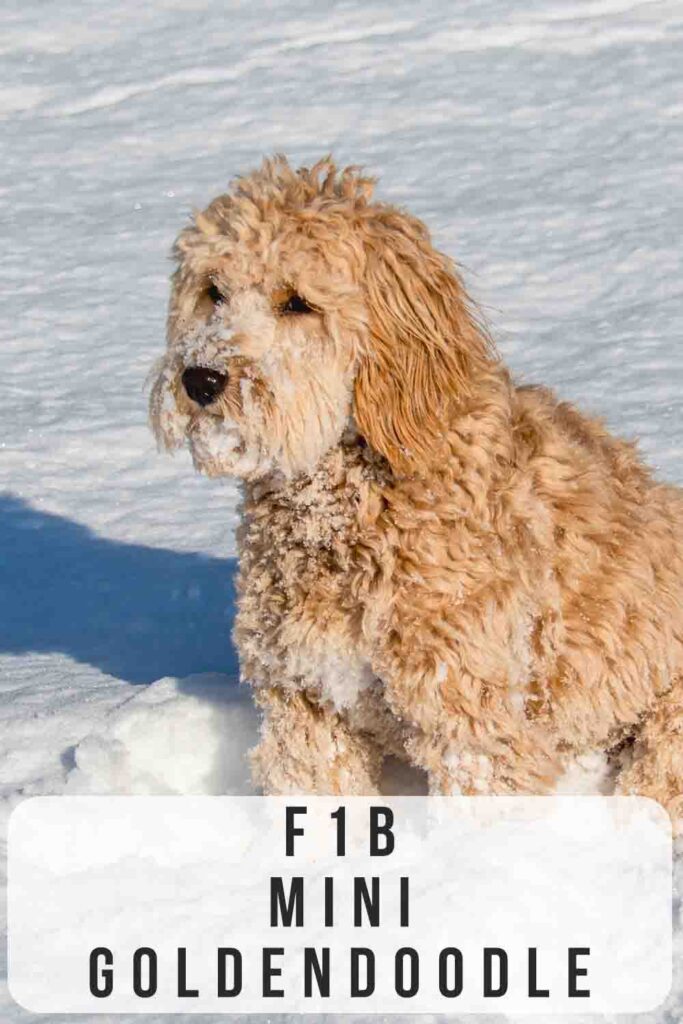 How Big Do F1b Mini Goldendoodles Get?
The adult size of your mixed breed will depend on a few different factors. This includes genetics, but also things like their gender and health. Female dogs tend to be smaller than males. And, an unhealthy dog might not grow to their full potential, especially if they miss out on important nutrition early on in life.
F1b dogs are less predictable than later generations. They're also closer to the Golden Retriever purebred ancestry, so they are more likely to inherit that large size. However, as long as they're backcrossed to a purebred Miniature Poodle, they'll usually be smaller than their F1 parent. On average, they grow to be around 15 inches tall, weighing 25 lbs. But, this isn't guaranteed. Some will be smaller, and some could grow up to be much larger!
Are F1b Mini Goldendoodles Hyper?
Both Golden Retrievers and Poodles of all sizes are known for their high energy levels. And, the same is true of this small mixed breed. Despite their size, an F1b Mini Goldendoodle will have plenty of energy. They are happiest in homes where they get lots of opportunities to play and exercise, whether this involves frequent trips to the dog park, or even hikes or energetic games of fetch.
'Hyper' is a bit of a misleading term when it comes to our dogs. Lots of people tend to think of dogs as hyper when in reality their needs just aren't being understood. Ensuring your pup gets enough exercise will reduce any zoomies, or any unwanted behavior, and will see your pup soon snoozing on the sofa for some rest!
Do They Bark a Lot?
Barking really varies from one Goldendoodle to the next. Some owners find that their dog seems to bark at anything and everything, whilst others have a quiet little angel on their hands!
In a lot of cases, barking gets worse because we inadvertently reward the behavior. But, there are times when barking is a natural instinct. Your dog might bark to get your attention, or to alert you of intruders, or even out of boredom and fear. If your dog is making too much noise for your liking, you can always consider training them to be quiet.
Grooming and Allergies
F1b Mini Goldendoodles usually have tight curly coats, inherited from their Poodle genetics. Shed fur gets caught in the body of the coat as it is lost, meaning they spread less molt around the home. However, they also therefore need regular grooming and clipping to stay free from mats, knots and tangles.
Any dog can cause an allergic response in someone with an allergy. The proteins that cause allergic symptoms aren't just found in hair. They are also delivered via saliva, sweat and dander.
If someone grooms your dog for you, the risk of allergic reaction is lower with a curly coated breed. But it's never zero.
How Long Do They Live?
Lifespan is another feature that's really hard for us to predict. But, studies have shown that smaller dog breeds tend to live longer than larger dog breeds. And, mixed breed dogs live longer lives, on average, than purebred dogs! So, things are looking good for your Mini Goldendoodle.
Most of these pups will live well into their teens. But, health and general care can impact this.
F1b Mini Goldendoodle Puppies
Mini Goldendoodle breeders are becoming easier to find. But, because Doodle breeds are so popular, it's important that you stay vigilant when it comes to avoiding bad breeders, puppy mills, and so on. Choose reputable breeders that offer their dogs and puppies the best possible care.
Once you've found a breeder, you can talk to them about the generation of puppy you're looking for. They will usually be more than happy to talk to you about whether this is something they can accommodate, or to show you your other options if there are certain traits you're searching for.