Best Selling Author Pippa Mattinson shares her dog training tips via a new email list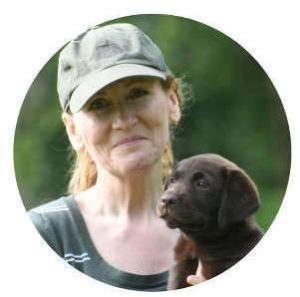 I'm often asked for dog training tips. And you'll find plenty of them in my articles and forum posts. Some of them have even evolved into entire books!
On the other hand, many of them have never been published outside of private correspondence.
Dog training tips
Of course, not all training tips are worthy of a book. Some have been published as articles and you'll find those in our training articles section.
Some are very concise and can be explained in a few paragraphs or less. Yet they too are deserving of a home.
Over the years I have kept notes of many of the tips I have given to both friends and strangers, either by word of mouth or by email. And I decided a while ago to share these via an email list.
We'll be looking at how to deal with behavior problems, how to motivate yourself and plan your training, getting off on the right foot with a new puppy and much more.

Talking about dogs
Every dog brings new experiences, and new challenges. I'm sure you'll agree that life with dogs is never dull.
In fact, there is always some new canine topic to chat about and mull over with friends.
We all lead busy lives and that can have an impact on our ability to train and on our dogs' ability to learn.
You'll find some of those topics and the challenges of living with a lively dog mulled over in my emails too.
Dog training rules
In the course of training my own dogs, and helping others train theirs, I've discovered many rules or principles that help dog owners solve common problems, and even better avoid problems starting in the first place.
I've also uncovered some amazing resources that have helped me enormously in my own dog training journeys.
You'll receive some of these recommendations if you subscribe.
To sum up, subscribers to Pippa's Training Tips receive one or two emails each week, and topics include not just the shorter training tips but also some of my favorite resources and a guide to some of the principles that I rely on to train my own dogs.
If that sounds like your kind of thing, just drop your email into the box below and hit the orange button. You can unsubscribe at any time.